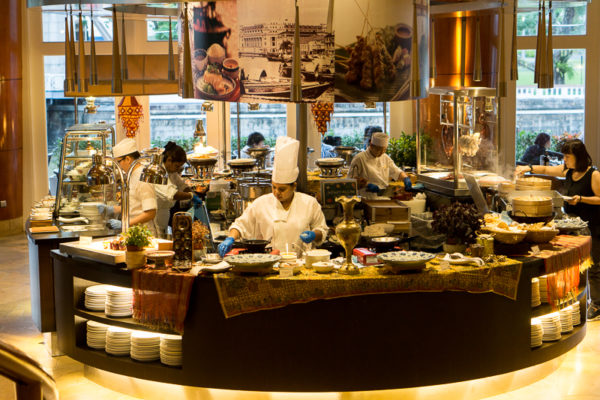 What: This year, The Fullerton Hotel Singapore presents the Fullerton Young Hawker Series, a dining collaboration between Town restaurant and third generation, young hawkers who are fighting hard to preserve the legacy of some of the most delicious heritage dishes.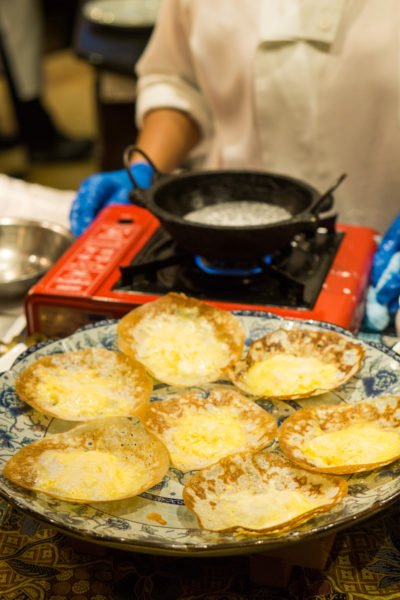 What to expect: The series kicks off with 29-years old Daniel Surendran of Heaven's Indian Curry who is no stranger to Town—he already has two previous successful guest stints in 2015 and 2016 at the establishment.
Heaven's Indian Curry started as a humble hawker stall at Ghim Moh Road Market and Food Centre more than 15 years ago. Today, it remains one of the few establishments that still makes the classic Putu Mayam (string hoppers) and Appam from scratch.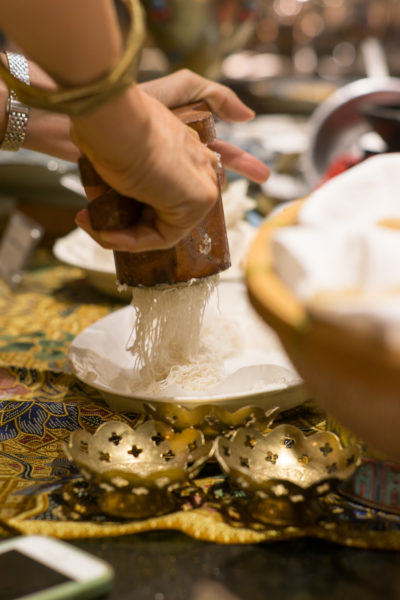 From 4 to 14 January 2017, along with his mother and aunt, he will be showcasing a scrummy spread of traditional handmade Malay and Indian fare at Town restaurant, Fullerton Hotel.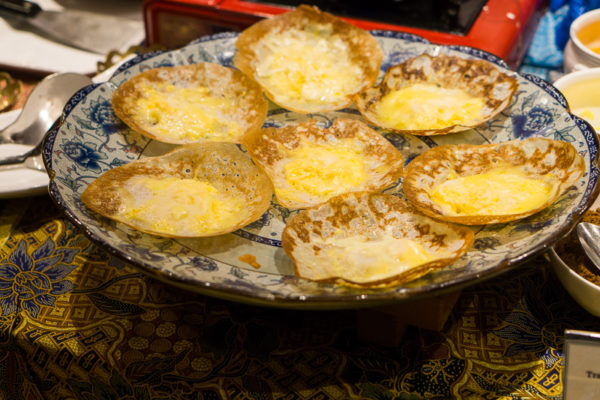 Highlights: A most definite must-try is their divine Appam, made in small quantities so diners are able to savour them at their best: fresh off the pan.
Delightfully crisp edges lead to a fluffy, doughy rich centre of butter, egg and cheese. Go rich on rich with drizzles of Gula Melaka if you're feeling indulgent, or the more traditional combo of sugar and grated coconut.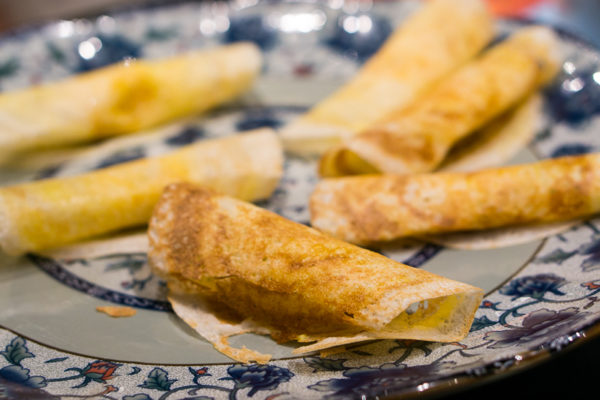 My other personal favourite is their Royal Thosai, a traditional Indian fermented rice crepe that packs filling (egg, potatoes, cheese and onions) and flavour.
Served up as much more petite portions on buffet lineup, as compared to their usual Ghim Moh renditions, it allows you to try more variety, but trust me when I say you'll be coming back for seconds, and more.
I recommend having it with the Phanang Beef Curry—a vibrant curry dish that starts off bold and spicy, then mellows out with intriguing, slight bitter ending notes—or the piquant Kapitan Fish Curry, a dangerously charming mix of spicy and addictive.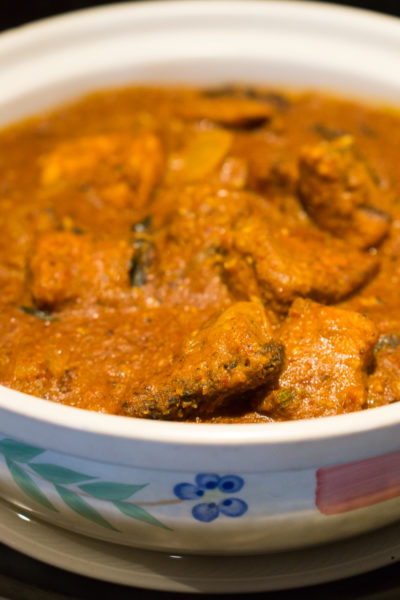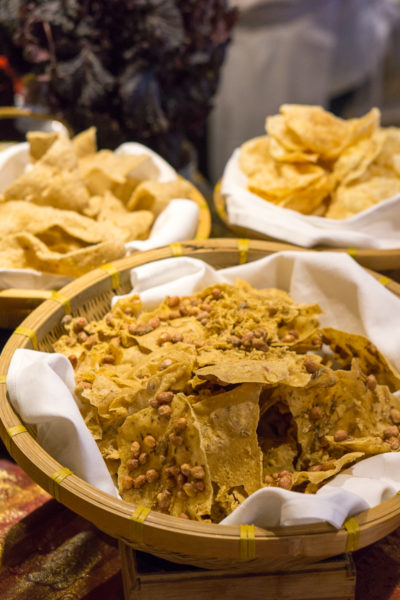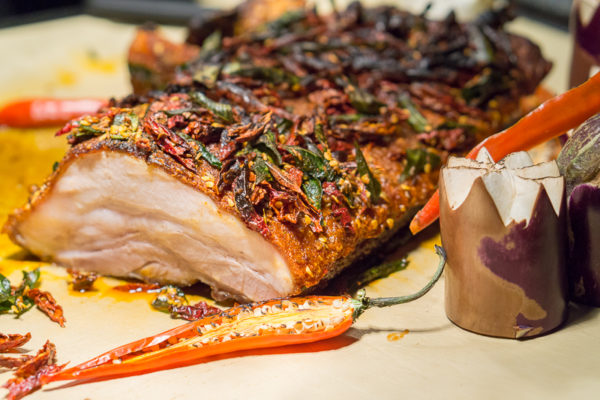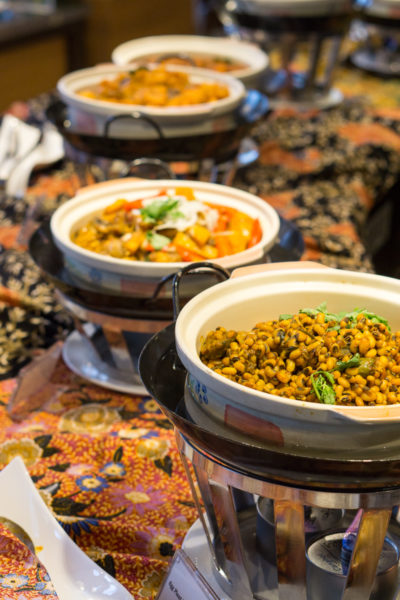 Other must-tries from the savouries include Daniel's unique, fork-tender Squid Ink Braised Lamb and of course, Town Restaurant's own winning Hainanese Chicken Rice.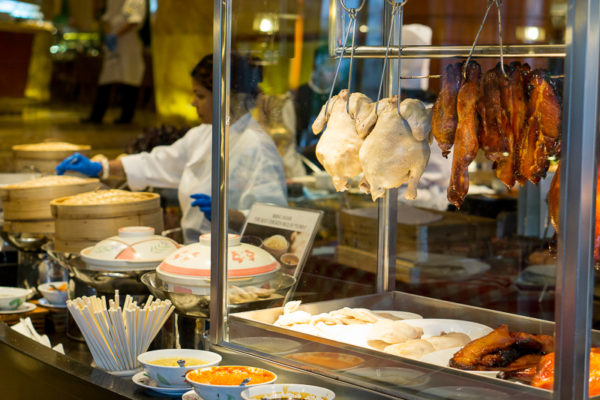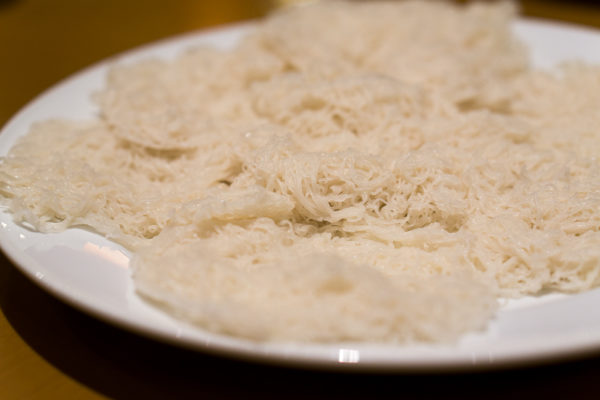 Save space for sweets, such as the freshly steamed Putu Mayam—I like mine with a light dusting of sugar—or this glutinous rice dessert that's best enjoyed with a big scoop of Teh Tarik ice cream and candied ginger to cut through all that richness.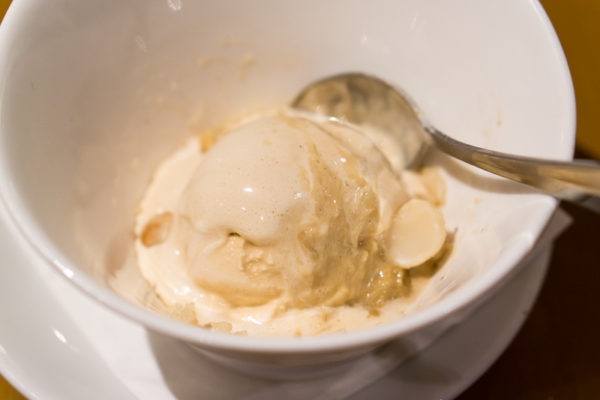 The Heaven's Young Hawker Series showcase takes place from 4 to 14 January 2017, and is available for dinners (6.30pm-10.30pm). It is priced at $56 per adult and $28 per child (6 to 11 years old) from Sunday to Tuesday; $69 per adult with a seafood selection and $34 per child, or $89 per adult with free-flowing draught beer and Singapore Sling, and $44 per child from Wednesday to Saturday.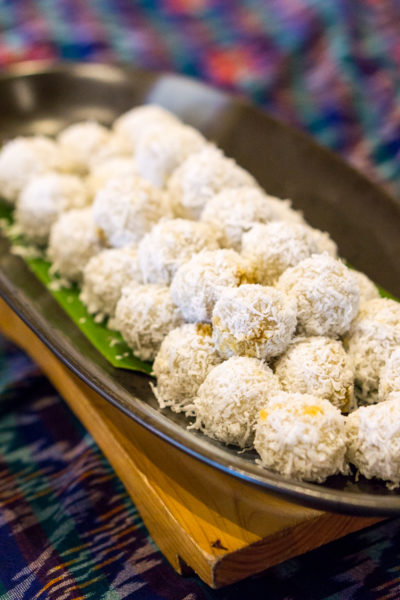 This was an invited media tasting session, though all views expressed are my own.
Town Restaurant
Address: Lobby Level, The Fullerton Hotel Singapore, 1 Fullerton Square, Singapore 049178
Tel: +65 6877 8911