Tsuta, the world's first and only Michelin-starred ramen stall has officially opened right here in Singapore at Pacific Plaza, Orchard.
Founded by Chef Yuki Onishi in January 2012, this is also Tsuta's only stall outside Japan, which has only one outlet in the Sugamo neighbourhood of Tokyo.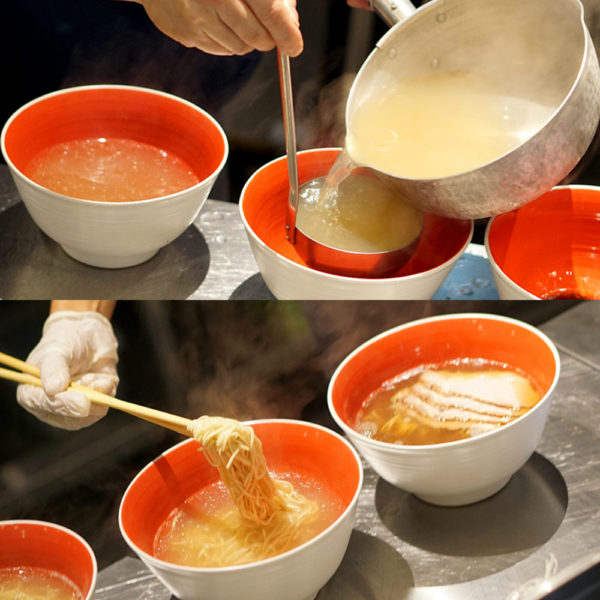 Like typical ramen stalls you'll find in Japan, customers place their orders and pay, before getting a seat and passing their order tickets to the staff. If possible, try to snag the seats near to the entrance – most of action happens around that area, and you'll be sure to get a good shot as well.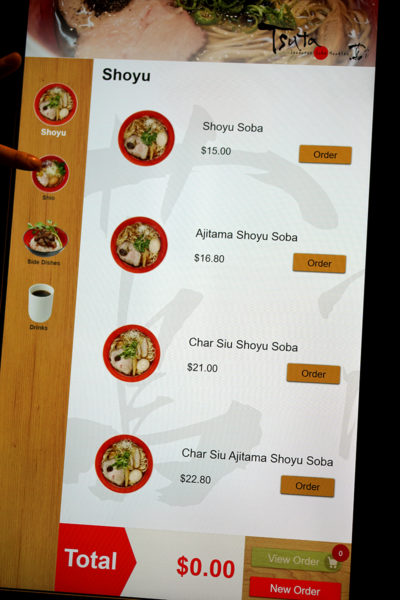 Under the supervision of Chef Onishi, the Singapore kitchen uses the same signature soy sauce and quality ingredients as the main store, and its noodles follow recipe as well as handmade process.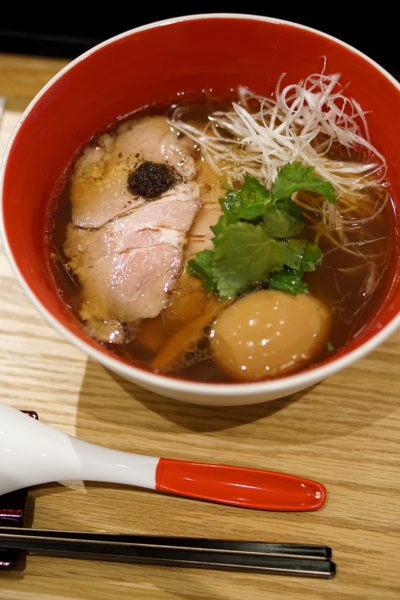 The 18-seater outlet at the corner of Pacific Plaza currently offers up two types of soup bases: Shoyu with a black truffle sauce; and Shio, a chicken-seafood blend with Okinawa sea salt and Mongolian rock salt, with a rich Miso base tentatively to be introduced in December.
Similar to its Japanese flagship counterpart that only serves 150 bowls of ramen every day, the Singapore outpost will be serving 200 bowls a day till 11 November 2016, before increasing the limit to 400 bowls daily.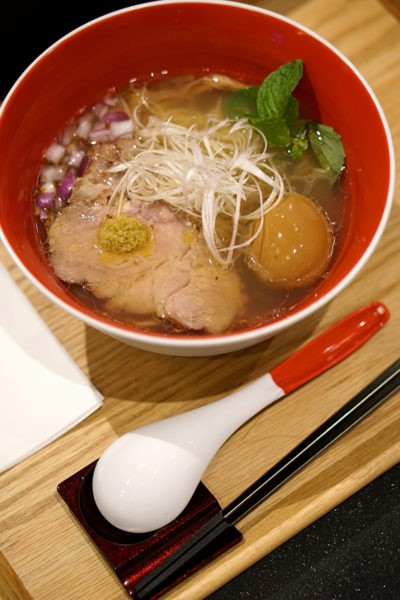 Price starts at $15 for a bowl of soba (noodles in Japanese) with one slice of Char Siu and bamboo shoot to $22.80 for all the works—four slices of Char Siu, bamboo shoot, leek and Ajitsuke Tamago (flavoured ramen egg in Japanese). There are also side dishes, such as the Ro-su Meshi ($6, sliced roast pork shoulder on rice with butter sauce) or Niku Meshi ($6, diced roast pork on rice with roasted onion sauce).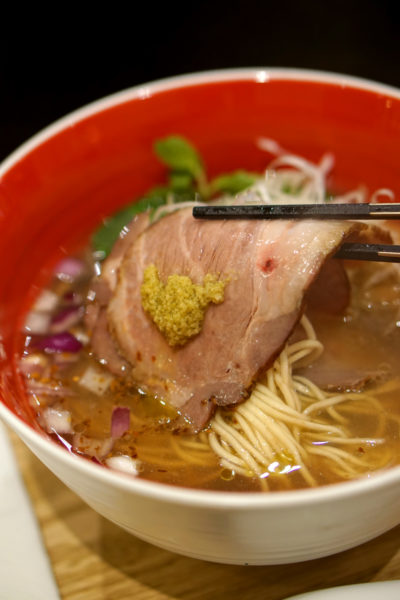 Here, less fatty pork collar is used, in place of the usual pork belly, but they've managed to keep it tender and tasty flavour.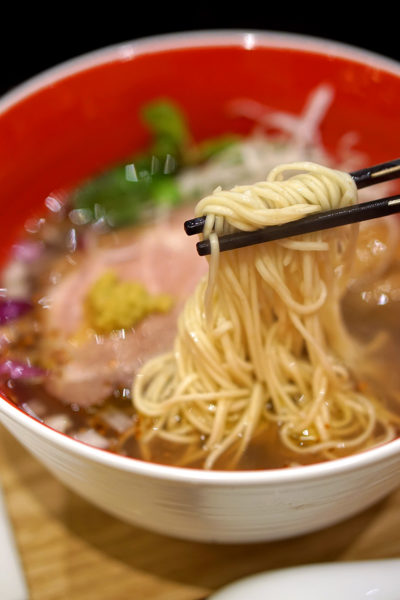 Of the two soup bases we sampled, I preferred the Shio to the earthy Shoyu-based broth. While it is lighter, hints of salt provide an interesting and distinct contrast to the flavoursome broth.
This was an invited media tasting session, though all views expressed are my own.
Tsuta Singapore
Address: #01-01, Pacific Plaza, 9 Scotts Road, Singapore 228210
Tel: +65 6734 4886
Operating hours: To 11 Nov 2016, 11am-6pm (Last order 5.30pm), 12 Nov 2016 onwards, 11am-10pm (Last order 9.30pm)