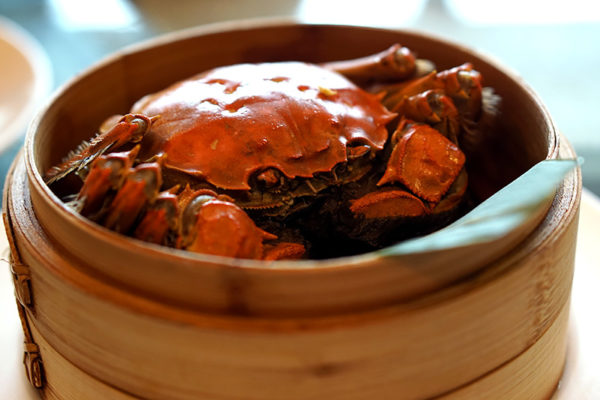 If you love hairy crabs, many establishments around the island are still serving up this plated celebration of sweet flesh and sublimely creamy crab roe (or luscious crab butter, for male crabs) till end of November 2016. The underrated Szechuan Court, Fairmont Singapore—great food, wonderful location—is one of them, with a masterful showcase of this seasonal delicacy in some delicious ways.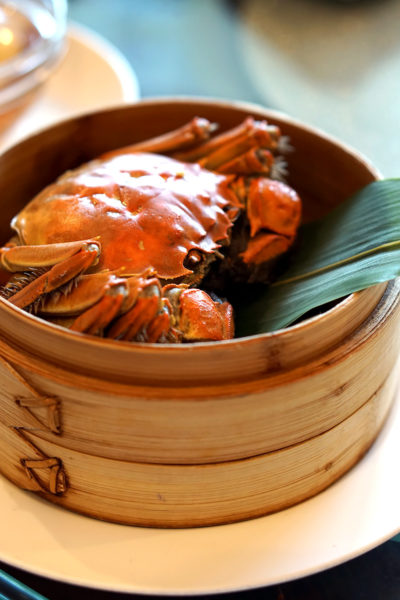 Traditionalists should definitely not miss the classic Steamed Whole Hairy Crab (available as part of set menu; $58 per male crab, $78 per female crab a la carte), executed with Shiso leaf, or chef's signature Superior Crabmeat Consommé (available as part of set menu; $32 per person a la carte)—a rich and comforting bowl packed with that brilliant roe and delicate meat.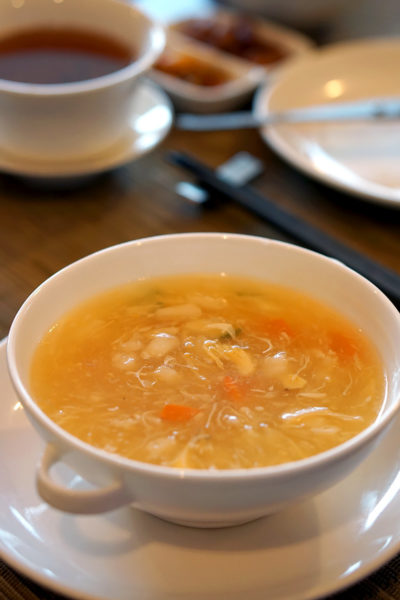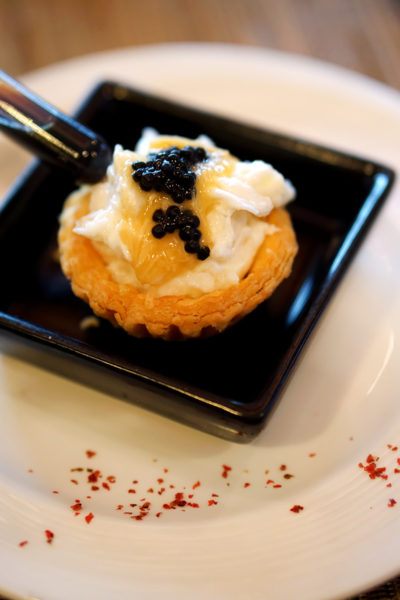 That said, I found myself veering towards to newer creations, such as the Hairy Crab Roe Scrambled Egg White Tart (available as part of set menu; $22, 3 pieces) that matches freshly baked pastry with fuss-free hairy crab meat goodness, and the chef's Handmade Ramen with Hairy Crab Roe (available as part of set menu; $18 per person) enjoyed in a slurp-worthy bowl of golden, smooth pumpkin soup.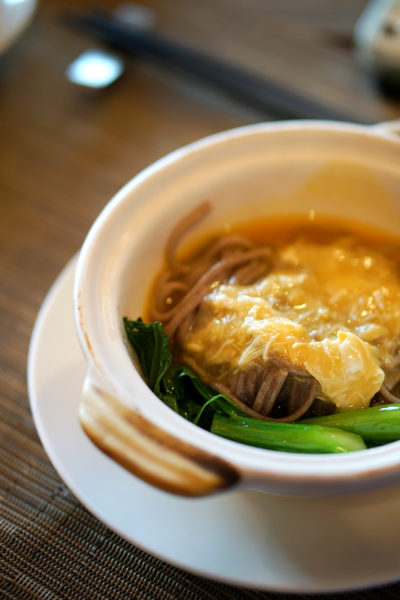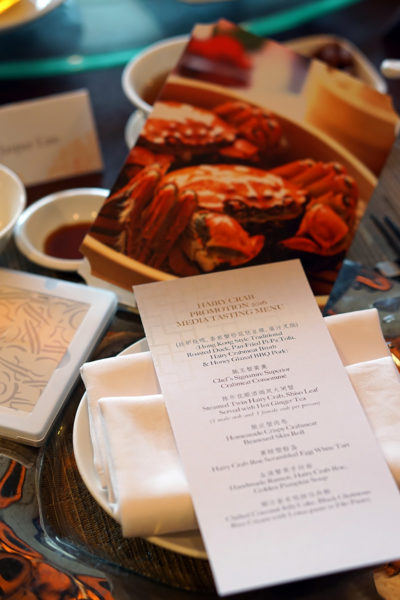 This was an invited media tasting session, though all views expressed are my own.
Address: Level 3, Fairmont Singapore, 80 Bras Basah Road, Singapore 189560
Tel: +65 6431 6156