50% off all Chir Chir menu items, excluding alcoholic beverages, from now to 30 June 2016 when you dine in from 10pm to 2.30am, at their latest Chinatown Point outlet! Seriously, what better way to introduce Chir Chir Fusion Chicken Factory to people who have yet to discover their delicious Korean fried chicken.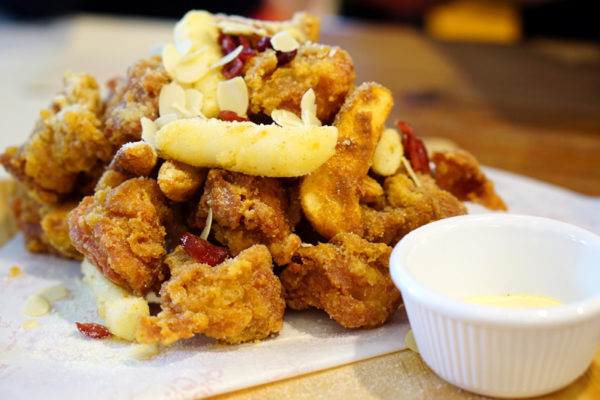 Also, if you're the type—pregnant or not, nobody's judging—with severe tendencies for late-night chook cravings, Chir Chir is the answer: 20-plus variations of fried and roasted chicken and daily last orders at 2.30am.
My favourite used to be their Nest Snow of Cajun chicken tenders with melted cheese, cream sauce and whipped cream, but I've since switched over to the new Honey Butter Chicken ($28.90).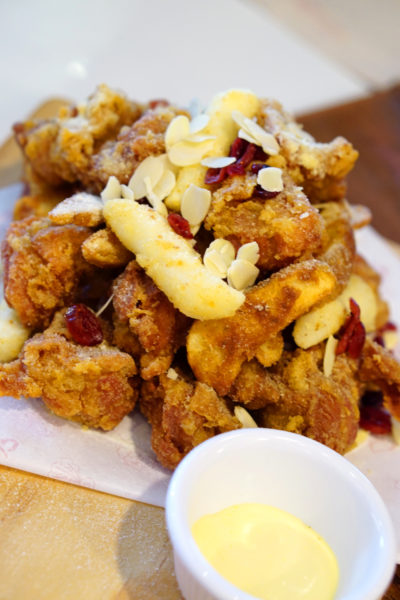 Inspired by the popular Haitai-Calbee Honey Butter Chip, hearty chunks of succulent, crispy batter chicken—some with gratuitously more chicken skin, but no one's complaining—potato wedges and pan-fried topokki (Korean rice cakes) arrive coated in a savoury-sweet honey butter sauce. The pile
The golden pile is then topped with a dusting of honey butter powder, dried cranberries and sliced almonds. There's also an accompanying honeyed garlic mayo dip—its creamy garlic touch helps to balance out the sweetness.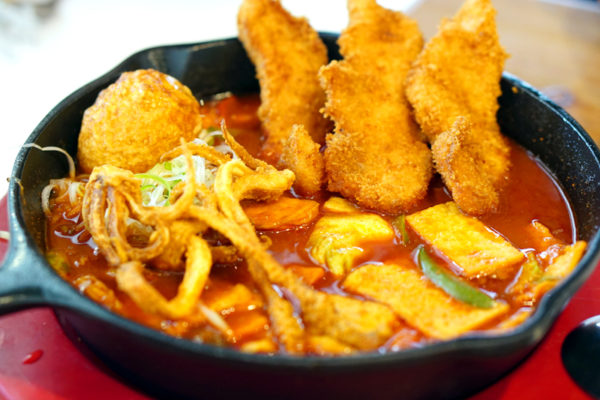 Another return-worthy highlight from their new items is the Spicy Topokki ($15.90, supplement of $4 for additional breaded chicken tenders) where a comforting mix of Korean rice cakes, sliced fishcake, cubed sweet potatoes, crispy Cajun fried squid and deep-fried hardboiled egg is married with the distinctive deep, sweet heat of gochujang (red pepper paste).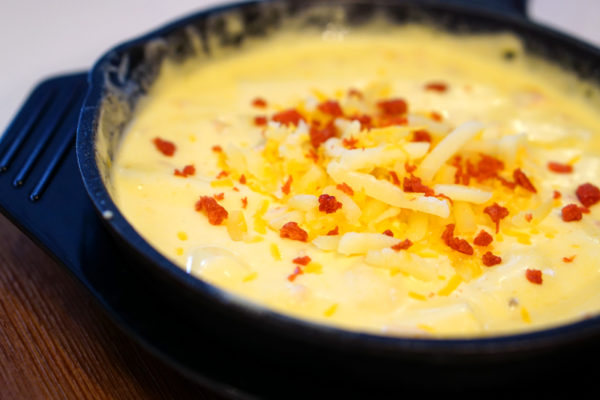 Or opt for the simpler, non-spicy version with chicken ham and bacon bits, the Topokki & Cheese ($9.90), that I'd love to takeaway and sneak into the cinemas as a movie snack.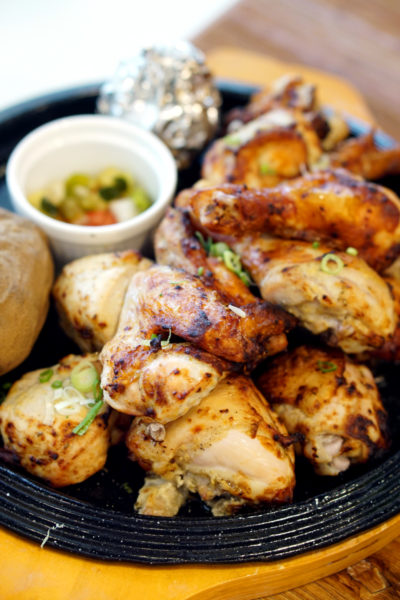 For roast chicken lovers, Chir Chir has also rolled out a series of 3 roast items, each served with a salsa dip, salt-baked egg and baked potato: Rosemary Chicken ($29.90), Spicy BBQ Roasted Chicken ($32.90) and Garlic Roasted Chicken ($32.90).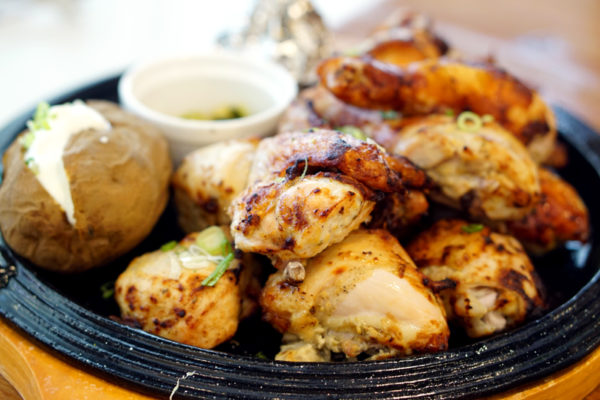 I had the Rosemary Chicken ($29.90) and was surprised at how brilliantly tender and juicy it was. It also possessed a wonderful rosemary perfume that blossomed on the palate with each bite.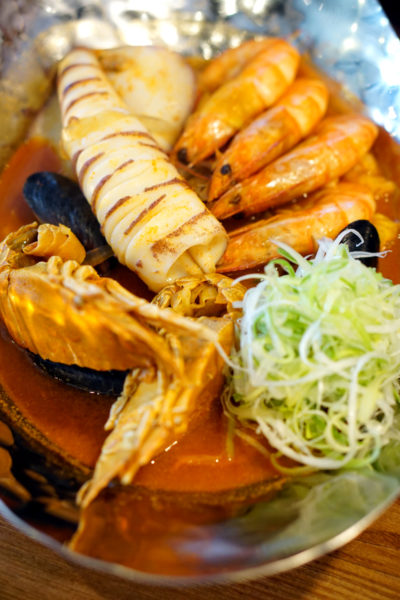 Not to leave out the seafood fiends, there's also a tantalising Spicy Seafood Soup ($26.90) prepared using a clam-based broth and packed with glass noodles, mussels, prawns, crayfish and a whole squid. It smells incredible, but be warned, the slow burn might not be for everyone.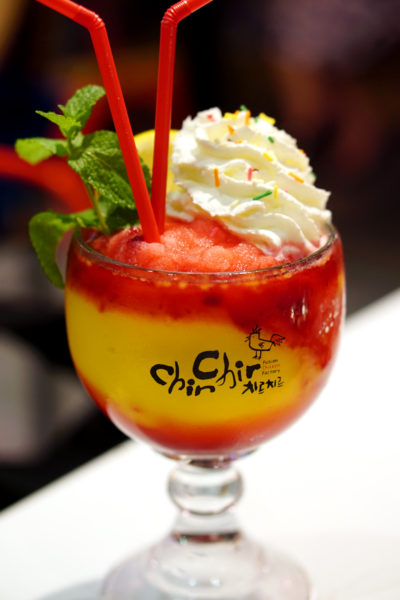 Address: #01-43 Chinatown Point, 133 New Bridge Road, Singapore 059413
Tel: +65 6538 1069
Operating hours: Daily 11am-3am (last orders at 2.30am)