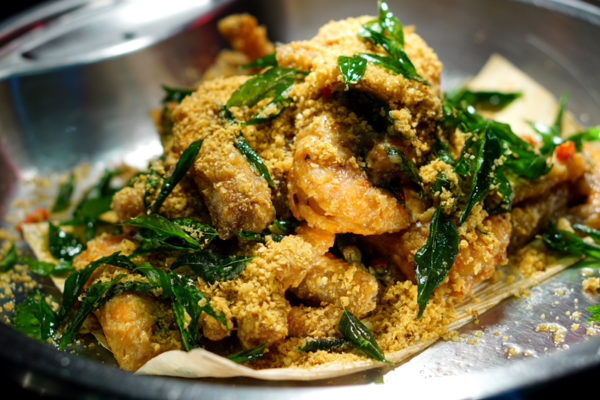 Flavours at Zhongshan Park, probably one of the most underrated hotel buffets, has recently taken their spread to a whole new level with the introduction of Hawkerlicious, an affair that combines two of Singaporeans' favourite things: familiar local delights and a highly value-for-money deal—lunch at only $28, dinner at $45.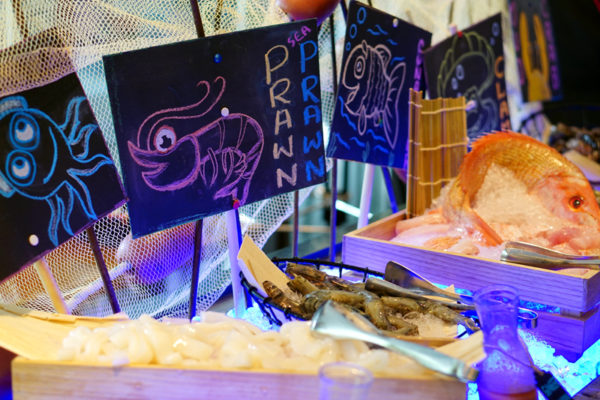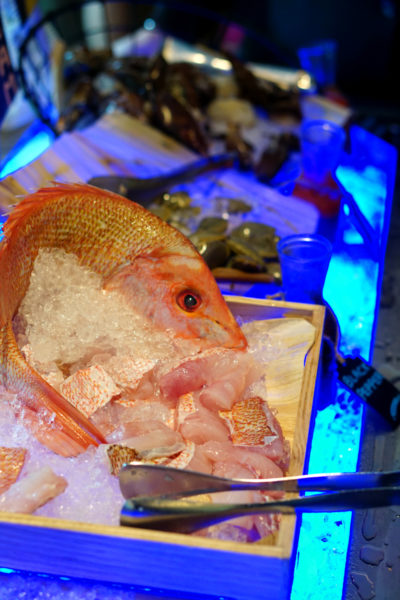 At dinner, go seafood-crazy at the new Seafood Spotlight Wok-fry Station. Akin to a zi char stall, you get to pick your choice of fresh seafood—prawns, clams, mud crabs, snapper and more—and have it cooked with chef's spread of signature sauces.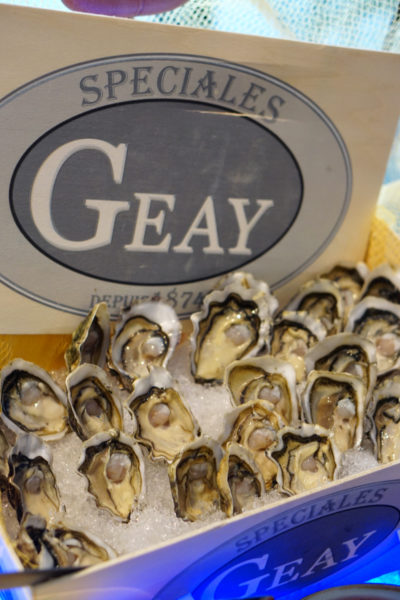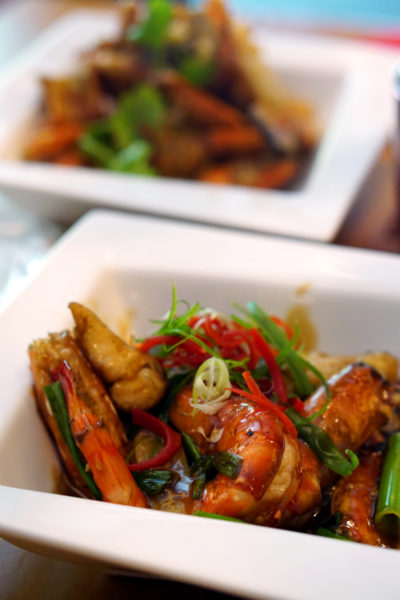 The staff's recommendation of prawn and fish in a Ginger & Onion Sauce was spot-on—seafood executed just right, and the sauce savoury, homely and simply sedap.
If you like your spice, go for the Lala clams teamed with a robust Sambal Curry sauce. Or try the ubiquitous Salted Egg Yolk Squid, a fail-proof combination of perfectly done squid in a winning salted egg yolk sauce.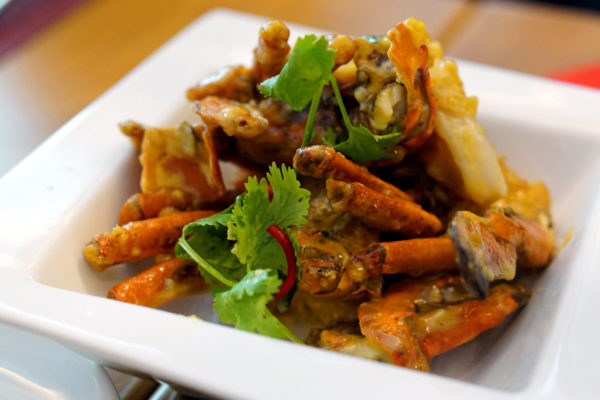 At lunch, the Seafood Spotlight Wok-fry Station is switched out for an upgraded version of their signature Ah Hood Burger Stall.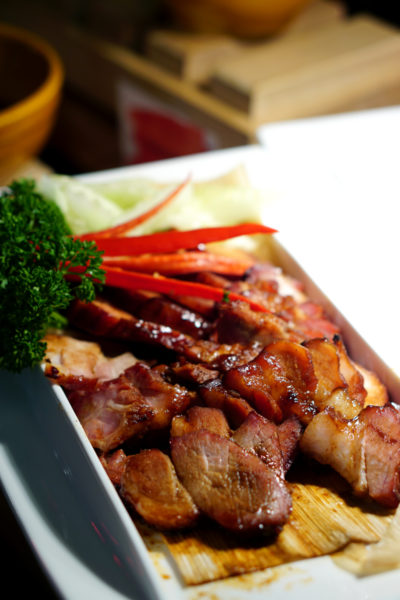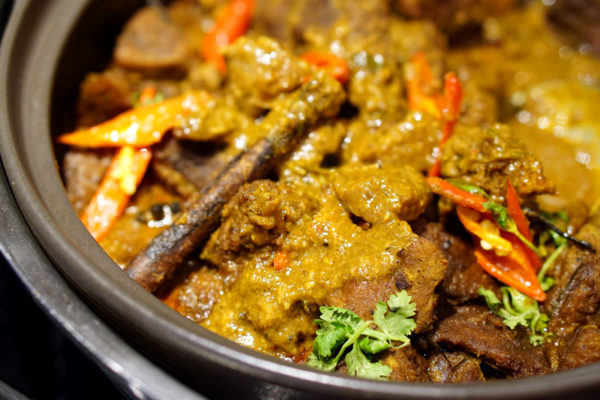 Prepare your tummy for unlimited servings of customized burgers—choose from buns that range from pumpkin or even charcoal, to go with fillings such as Angus Beef Ribeye with a black bean sauce, Braised Chicken Rendang and more.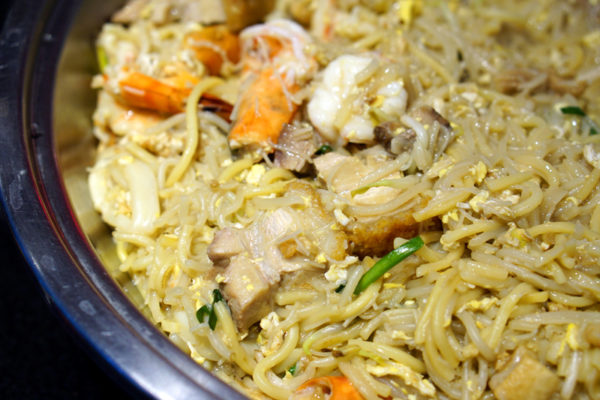 Standouts from their rotating buffet mainstays include the unexpectedly finessed Seafood Hokkien Mee, with a lovely touch of wok hei, and the simple yet deliciously comforting Black Carrot Cake.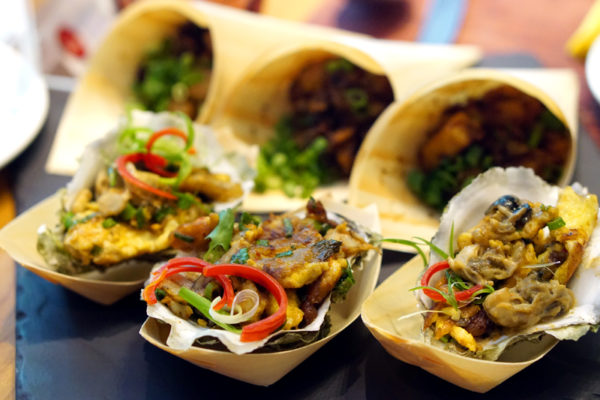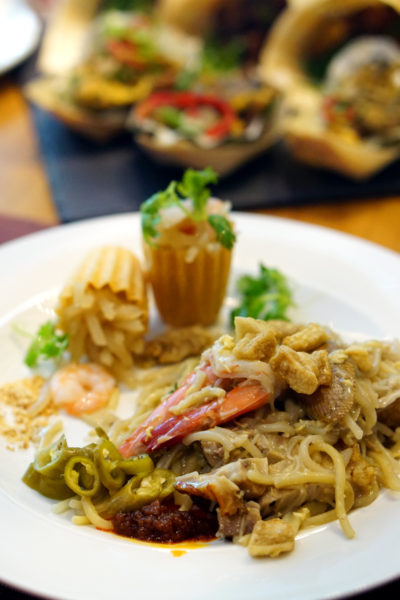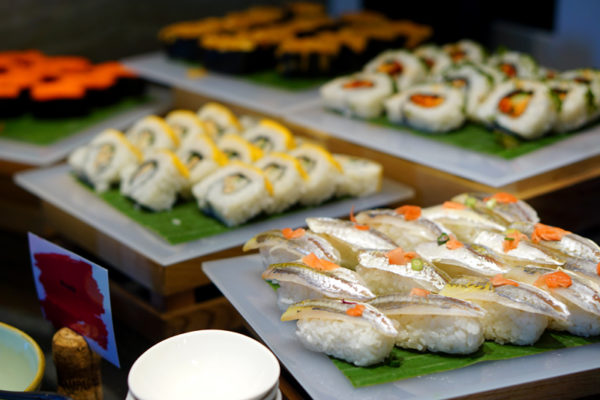 Also not-to-be missed is the finessed Oyster Omelette that's wonderfully eggy with nicely crisp edges and packed with plump Canadian oysters.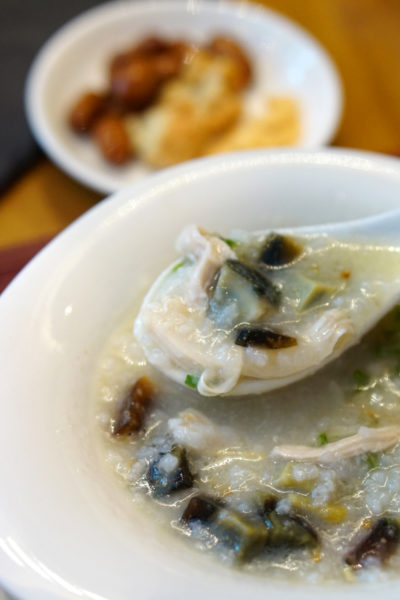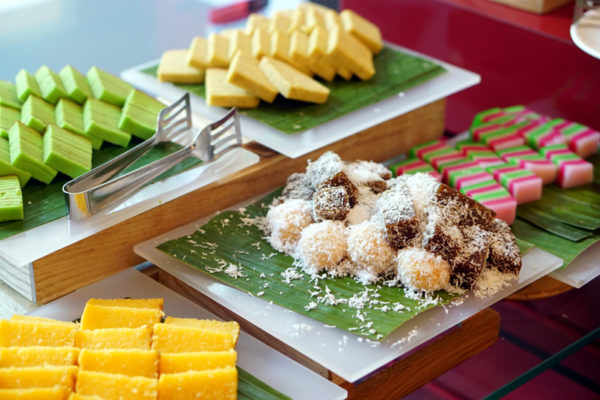 The Hawkerlicious Buffet Spread at Flavours, Ramada Singapore at Zhongshan Park is available both weekdays and weekends for lunch and dinner, and is priced at:
$28 per adult, $14 per child for lunch on Mon-Fri
$45 per adult, $22.50 per child for dinner on Mon-Thurs
$45 per adult, $22.50 per child for lunch on Sat, Sun & PH
$49 per adult, $24.50 per child for dinner on Sat, Sun & PH
Address: Lobby level, Ramada Singapore at Zhongshan Park, 16 Ah Hood Road, Singapore 329982
Tel: +65 6808 6846