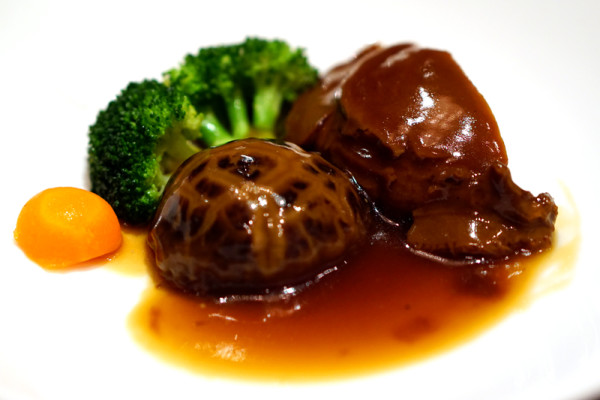 Shang Palace, Shangri-La Hotel Singapore has launched a promotional menu spotlighting "emperor of seashells" from the waters of South Africa, Australia and China.
Available now through 17 April 2016, Master Chef Steven Ng presents a masterful menu of 12 brand new dishes prepared from highly-prized abalones – perfect for both entertaining fussy business partners or impressing relatives.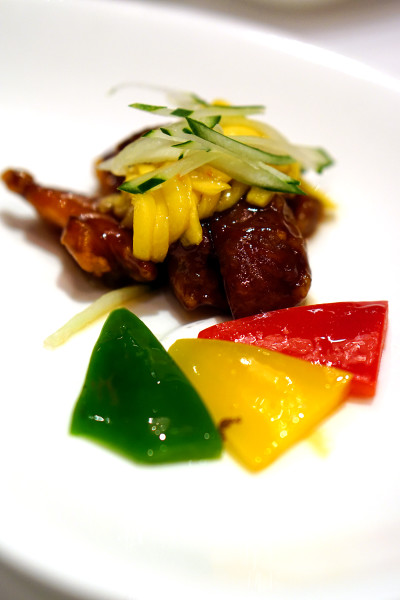 Traditionalists will love the Braised Whole Australian Abalone with Supreme Oyster Sauce (3-head abalone at $58 per person, or fresh abalone at $120 per person), as well as the Abalone Medley of Australian Baby Abalone, Australian 3-head Abalone and China 75-head Abalone ($78 per person), but I say toss aside all preconceptions and give his newfangled creations a try.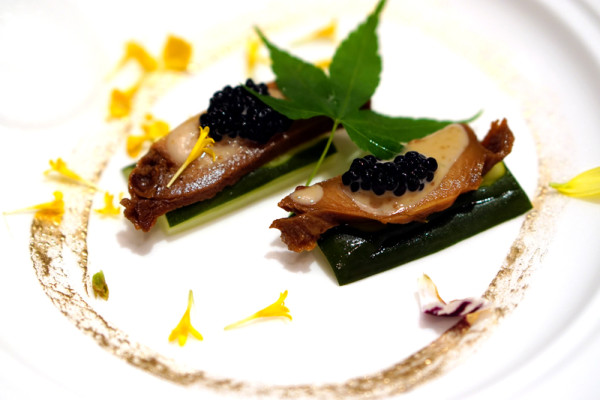 I imagined that I would end up hating this dish of Chilled Australian Abalone Sushi ($58 for portion of 6-pieces), but was pleasantly surprised with how the interesting combination of abalone, contrasted with bursts of caviar and preserved cucumber, played off well.
Another highlight is the Fresh Australian Abalone & Sea Cucumber with Curry Sauce ($88 per portion). That delicious, aroma of curry spices hits you as the bubbling pot of delights lands on the table. The sea cucumber and abalone were expertly executed and tender, swimming in bright, rich curry notes that makes us want to slurp the whole thing down.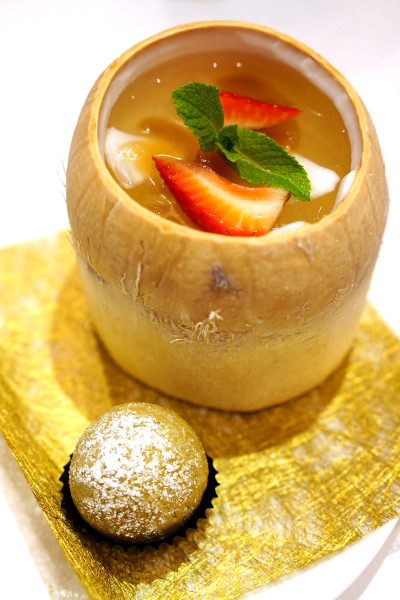 And if the curry is too spicy for you, we recommend cooling off with their dessert of refreshing Chilled Sea Coconut Jelly & Mixed Fruit, served in whole coconut.
This promotional abalone menu is available for both lunch and dinner at Shang Palace, Shangri-La Hotel Singapore through 17 April 2016. For reservations, please call +65 6213 4398 or e-mail dining.sls@shangri-la.com. For instant online bookings, visit www.shangri-la.com/singapore/shangrila/dining/.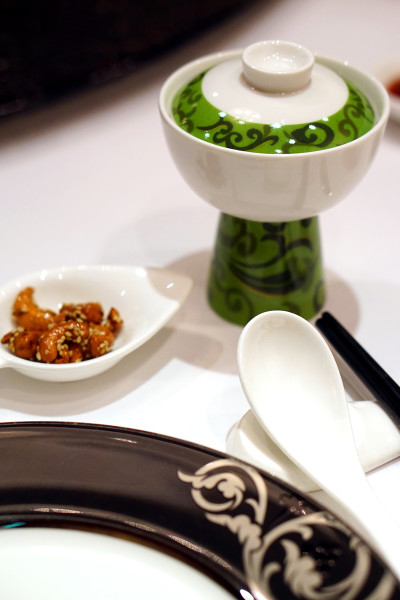 Address: Lobby Level, Shangri-La Hotel Singapore, 22 Orange Grove Road, Singapore 258350
Tel: +65 6213 4398
Operating hours: Mon-Fri 12pm-2.30pm, 6pm-10.30pm, Sat, Sun & PH 10.30am-3pm, 6pm-10.30pm.