Love your gourmet antipasti, imported cheeses and handmade pastas? Here are 5 must-try Italian restaurants in Singapore for every occasion:
---
Capri Trattoria & Pizzzeria
Vibe: Unassuming, rustic and warm ambience, service with a personal touch
Perfect for: Group outings or family gatherings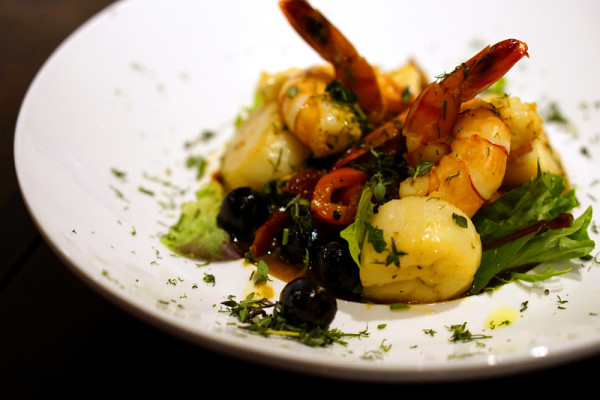 Tucked away at Binjai Park, Capri Trattoria & Pizzzeria is a charming, quaint gem of an Italian restaurant. The diverse menu is conceptualised by Milan-born owner Fabrizio Anzolin and Executive Chef Domenico Truglia, and features a wide range of perfectly executed favourites from different provinces of the country.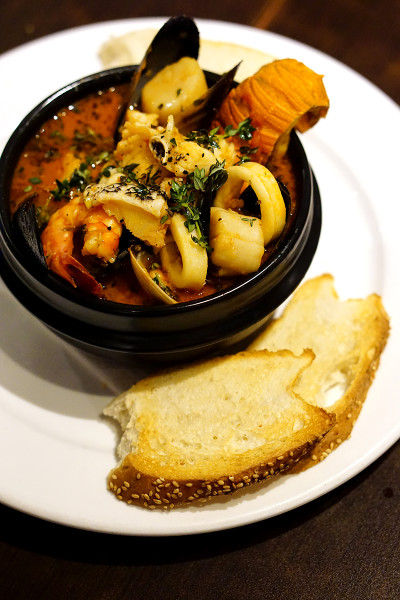 Ask for recommendations, they are usually spot on. Highlights from the wonderful evening spent here last year, the memories lingers till now, is this Tuscan offering of Cacciucco alla Livornese ($28)—mussels, shelled prawns, squid, clams, crayfish and cod luxuriating in a robust tomato-based sauce—and the vibrant Cannarozzi allo Zafferano ($25).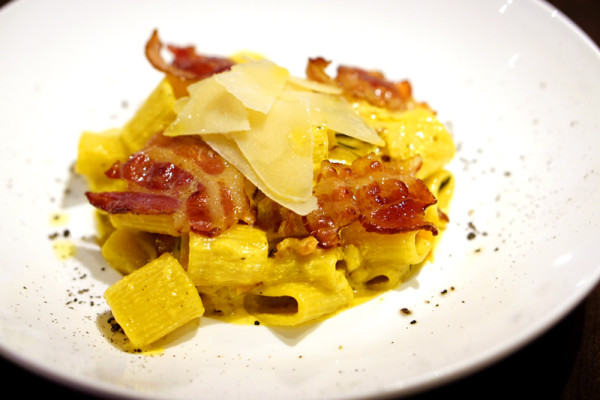 From Abruzzo in South Italy, this dish of homemade tube-like pasta, prepared in a bright saffron sauce, is enjoyed with ricotta cheese, hearty streaks of both smokey and crispy bacon, then topped with shavings of Parmesan.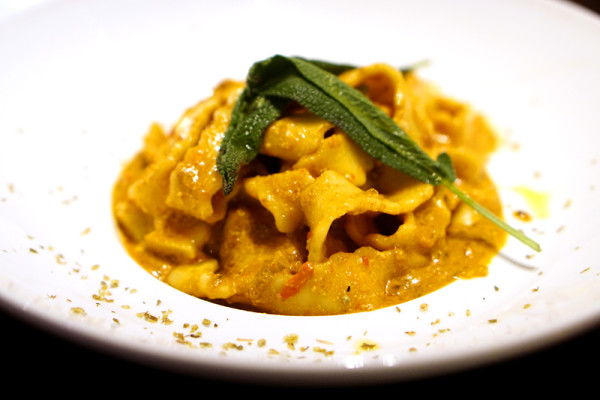 Also good is the Calabrian dish of Pasta Riccia all'Nduja ($25), pasta tossed in house made nduja—a deeply flavoured sauce made with pork, herbs, ricotta and chilli that bore an intriguing kick of spice.
Address: Capri Trattoria & Pizzeria, 3 Binjai Park, Singapore 589819
Tel: +65 6468 4886
Operating hours: Closed Mondays; Tuesday to Sunday 12noon-2.30pm, 6pm-10.30pm.
---
Ciao@ Italian Risto-Bar
Vibe: Homely, cheery and casual
Perfect for: Quick bites after you're sick of all the hipster cafes and just want some good food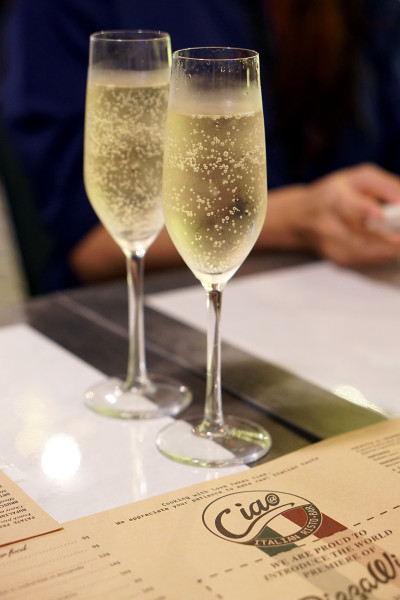 One of the newer kids on the block along Haji Lane, Ciao@ Italian Risto-Bar serves up one of the largest range of Italian cocktails or wines along with a comforting, hearty menu of family home-recipes.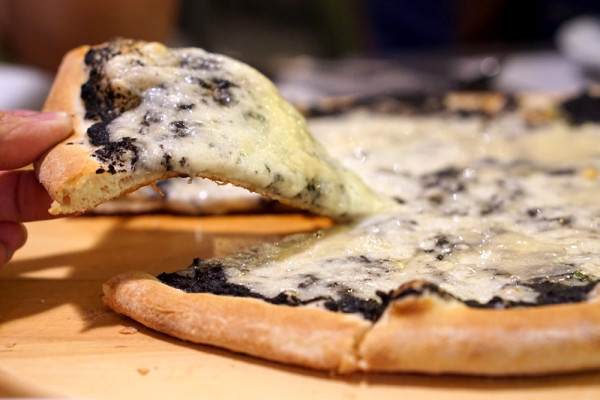 Besides the delicious pizzas and freshly baked rosemary-garlic breads, go for Chef Domenico's Sughe D' Magre ($23)—a linguine dish with tuna, anchovies and green olive in fresh tomato sauce—that's packed with flavour.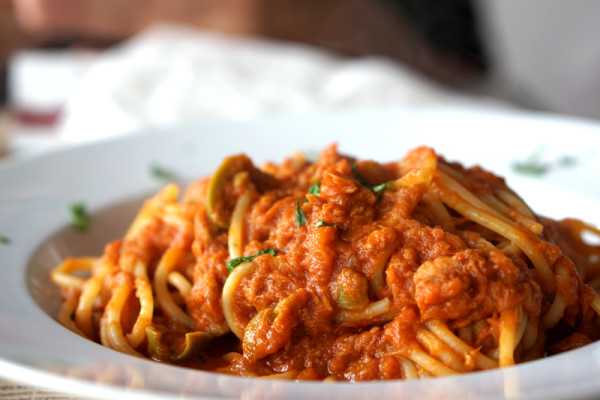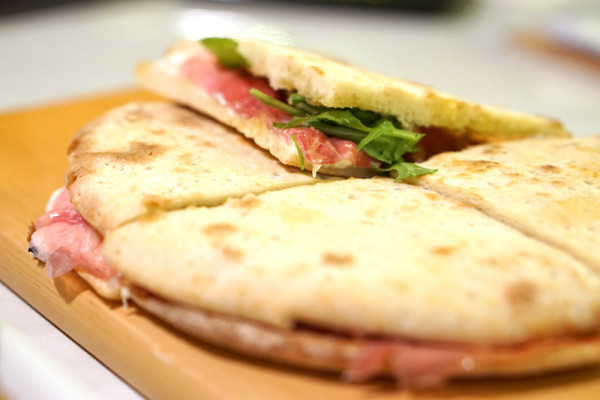 Other unique finds include their Pizzawich ($15)—a tasty cross between a pizza and sandwich—that makes for a great and convenient lunch bite, as well as the Bisteeca Di Polipo ($32), beautiful grilled octopus steaks teamed with sautéed spinach and a dash of lemon.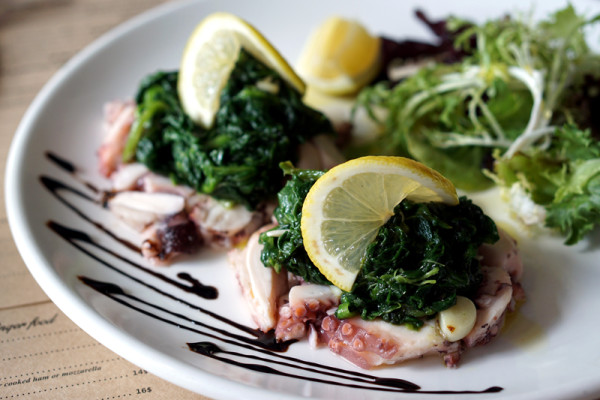 And for those with stomach after all the carbs, go for the Stinco Di Maiale Alla Birra ($38). Brilliantly done, fall-off-the-bone tender pork knuckle served with mash potato and white cabbage.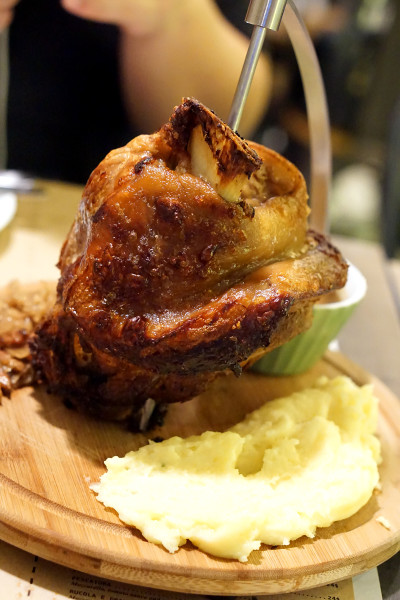 Address: 8 Haji Lane (back entrance 39 Arab Street), Singapore 189201
Tel: +65 6296 9688
Operating hours: Closed Mondays; Tuesday to Thursday 5pm-1am; Friday to Saturday 5pm-2am; Sunday 11.30am-10pm

---
LaBrezza
Vibe: Serene, idyllic, with exceptional service
Perfect for: Busy execs looking for a brief respite from the hustle and bustle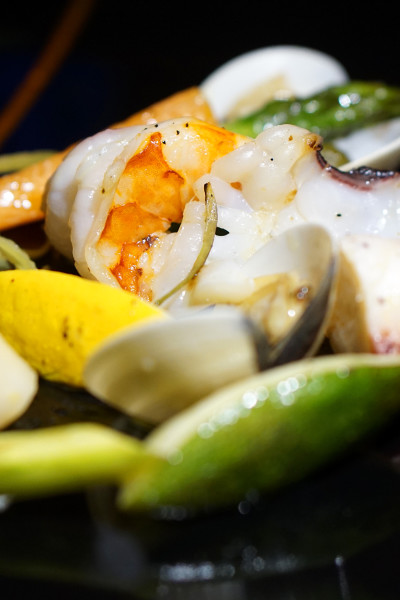 There is a certain charm to The St Regis Singapore that simply drains away your worries the moment you step in. And for those seeking to turn up the luxe a notch, head upstairs to the picturesque poolside restaurant LaBrezza where Chef de Cuisine Luca Moioli presents a new menu of seasonal ingredients and fresh produce from Italy prepared with a combination of traditional culinary techniques with modern inspirations.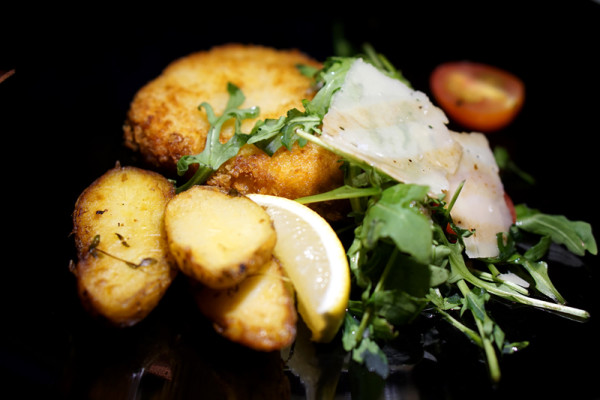 You won't go wrong with selections like Insalata Di Mare ($29)—a delightfully fresh seafood salad of prawns, octopus, scallops, mussels, clams and calamari—or the Costoletta di Vitelli ($48, serving portion shown). The golden brown breaded crust breaks to reveal a succulent hunk of veal chop, served with buttered kipfler potatoes and shaved Parmigiana Reggiani.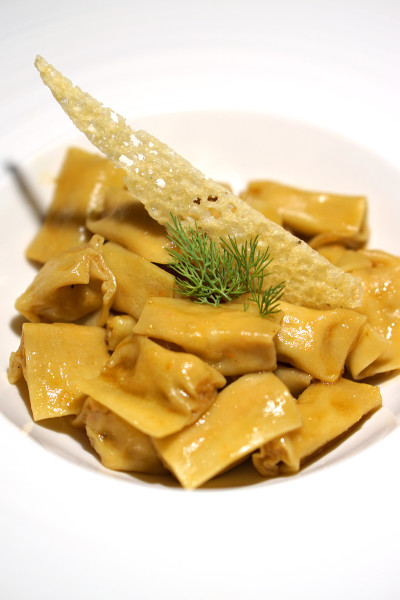 Chef Luca has wonderful pasta dishes, and the Ravioli Del Plin ($32, serving portion shown) from his latest menu is a definite winner. Traditional Piemontese Agnolotti, filled with chicken, pork and tender veal, is enjoyed in a flavoursome, natural braising sauce and baked Parmesan chips.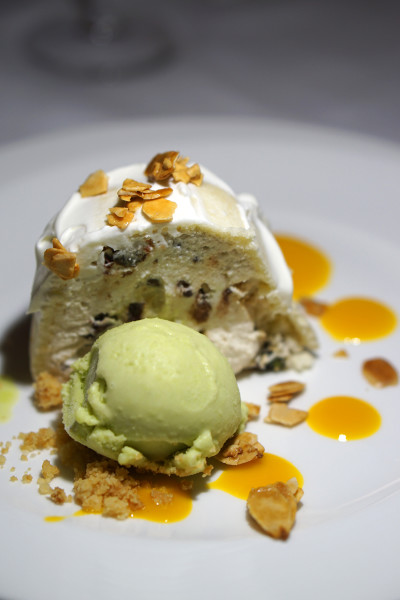 LaBrezza also has Business Set Lunches available on Mondays to Fridays, $43 for 3-courses or $53 for 4-courses. Every Saturday and Sunday, they also have a Weekend Prosecco Brunch (from $118) with free-flow of Prosecco, a buffet of gourmet antipasti, imported cheeses, handmade pastas and tempting dishes of grilled meats, seafood, pastas and desserts.
Address: Level 2, The St. Regis Singapore, 29 Tanglin Road, Singapore 247911
Tel: +65 6506 6884
Operating hours: Monday to Friday 12noon-3pm; Monday to Sunday 7pm-10pm; Saturday and Sunday brunch 12noon-3pm
---
PerBacco Ristorante
Vibe: Easy-going atmosphere with affordable wines
Perfect for: Dinner with colleagues, or first dates without being too serious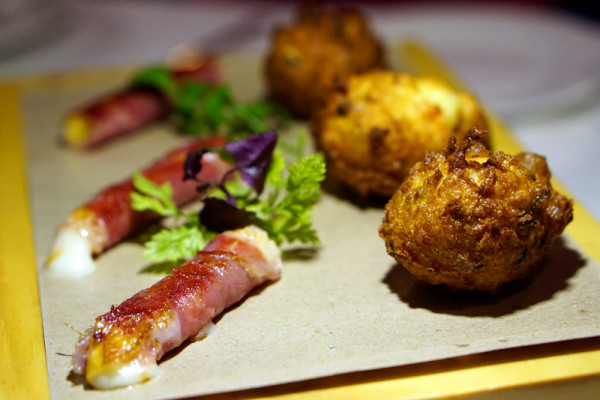 Located on Craig Road, PerBacco is an inviting but casual Italian eatery ideal for leisurely evenings of wining and dining. They offer up an extensive list of Italian labels, with wines starting at only about $9 per glass, that pair well with their spread of  'cicchetti' or small plates.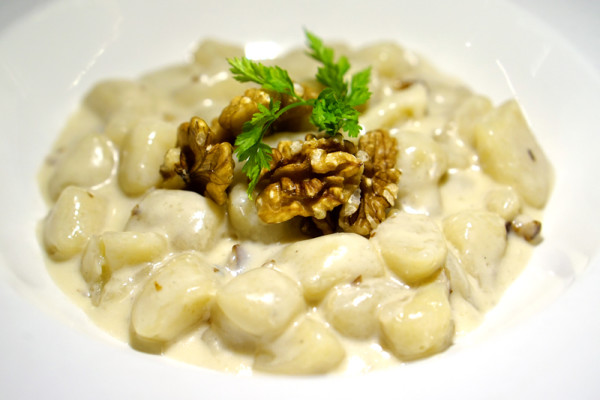 Go straight for the Gnocchi with Gorgonzola and Walnuts ($26). Freshly made in-house daily, the potato gnocchi were surprisingly pillowy soft – so tender, they almost seem to melt into a puddle of potato-ey goodness complemented by the rich, creamy gorgonzola sauce and sweet crunch of walnuts.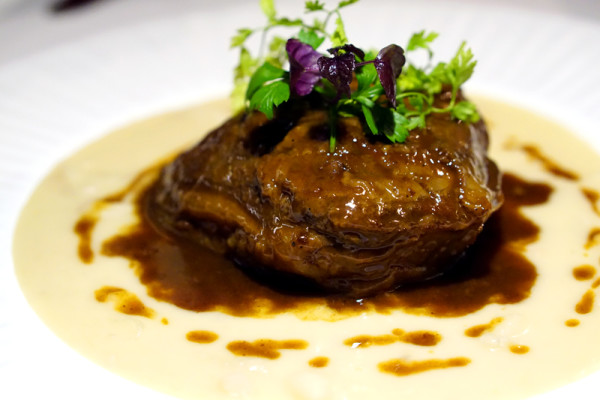 Also delicious is the oh-so tender Stewed Veal Cheek ($34), slow-cooked for three hours till literally spoon-tender, and the Milk-Stewed Codfish ($32)—with sweet and savoury hints of onions and anchovies—served with grilled polenta.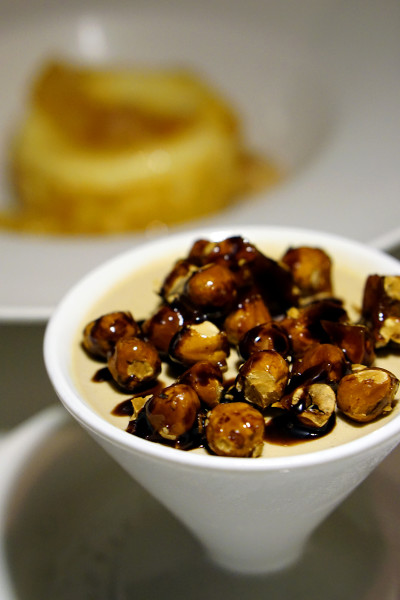 Of the two desserts I tried, I was quite fond of the Hazelnut Panna Cotta ($12). Slightly caramelised smooth notes of hazelnut in chef's signature, delicate soft-set Panna Cotta is accentuated by topping of caramelised whole hazelnuts.
Address: #01-03 Craig Place, 20 Craig Road, Singapore 089692
Tel: +65 6635 7130
Operating hours: Closed Sundays; Monday to Saturday 12pm-2.30pm, 6pm-11.30pm

---
Basilico
Vibe: Sleek, polished, without being too rigid
Perfect for: Foodies, friends, buffet-lovers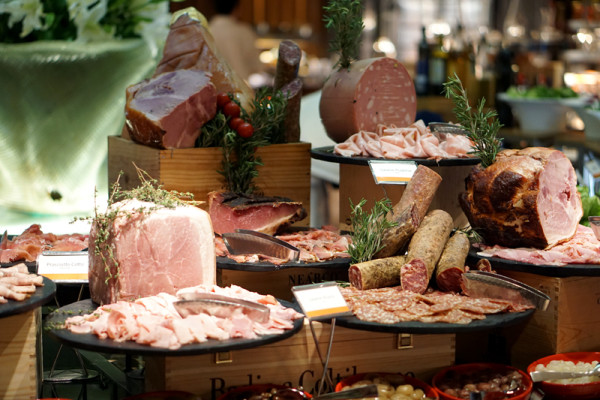 Award-winning Italian restaurant Basilico at Regent Singapore reinvents itself every quarter with some brand new dining offerings by Executive Sous-chef Angelo Ciccone and Basilico Head Chef Luca Beccalli.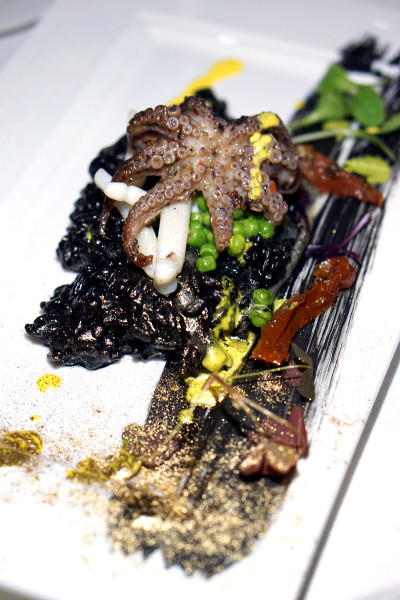 This year, their three-course Basilissimo 'Best of Basilico' dinner (includes choice of main, antipasti and dessert buffet) draws inspiration from the mountains and seas of Italy, showcasing some unique dishes reflective of the country's rich and vibrant geography, culture and produce.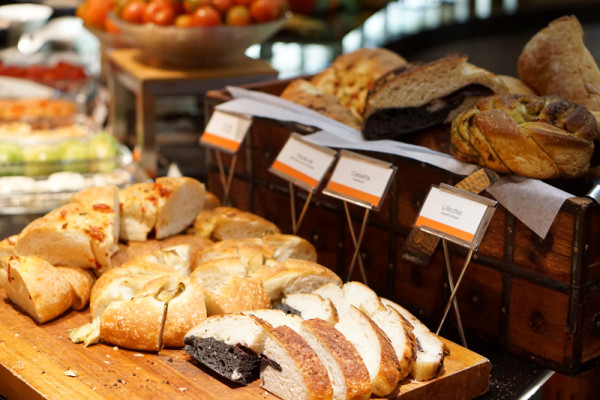 The most recent quarter (Jan-Apr 2016) saw flavours from the mountains, showcasing characteristic regional specialities of the Italian peninsula, covering Central Italy from the northernmost to southernmost parts; and the current quarter (4 April to 3 July 2016) features a masterful line-up highlighting flavours from the East coast of the Italian peninsula with a spotlight on seafood, especially shellfish.
The three-course Basilissimo dinner is available at $88 per person, or $123 per person inclusive of two glasses of house wine (wine pairing option also available).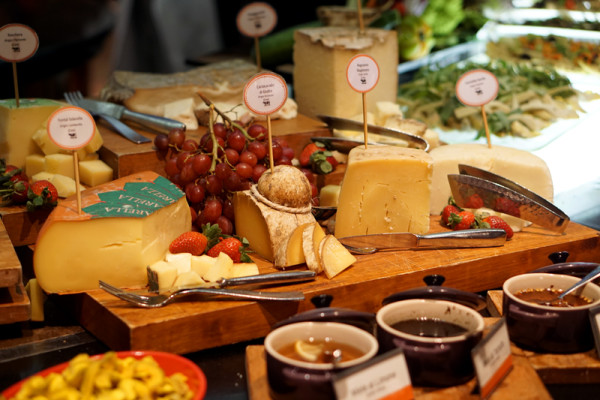 Aside from the wondrous and inventive menu Chef Angelo and Luca has planned out for diners, another big draw to Basilico is their scrumptious antipasti buffet spread—seriously, have you seen their variety of imported cheeses, hams and freshly baked breads—and winsome array of decadent desserts.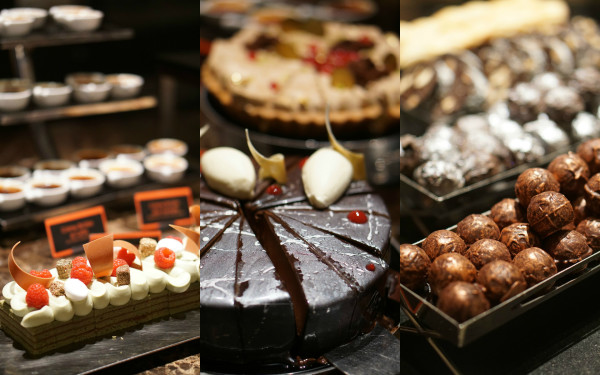 Address: Level 2, Regent Singapore, 1 Cuscaden Rd, Singapore 249715
Tel: +65 6725 3232
Operating hours: Monday to Saturday 12pm-2.30pm, 6.30-10pm; Sunday 12pm-3pm, 6.30pm-10pm