Regent Singapore's Manhattan Bar introduces Harlem, a new district menu of five cocktails and four gourmet bites. Compared to their previous edgy Hell's Kitchen menu, this quarter's Harlem is more fun and youthful with a touch of playful Southern rebelliousness, but not to say any less bold or tasty. Harlem will also replace SoHo on Manhattan's menu.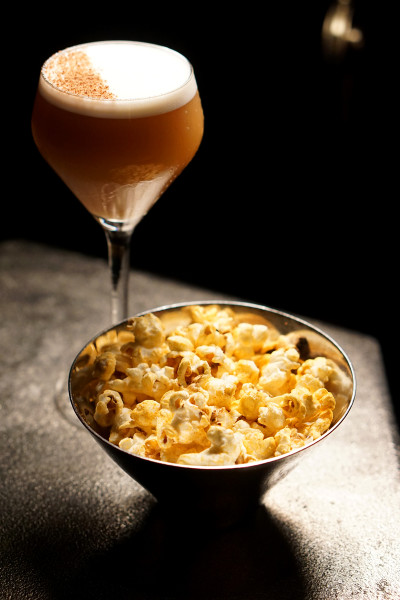 Lenox with addictive, housemade paprika-spiced popcorn
Definite must-orders from Bar Manager Philip Bischoff and Head Chef Nicholas Torsion's menu include the smokey, almost tobacco-tinged Lenox ($23)—a smokey, almost tobacco-tinged cocktail of Alipús Baltazar Mezcal, Koko Kanu Rum and Luxardo Espresso Liqueur, balanced with pineapple, lime, housemade grenadine and peach bitters, then topped off with a delicate egg white foam—and the deliciously warm Southern Cornbread ($10).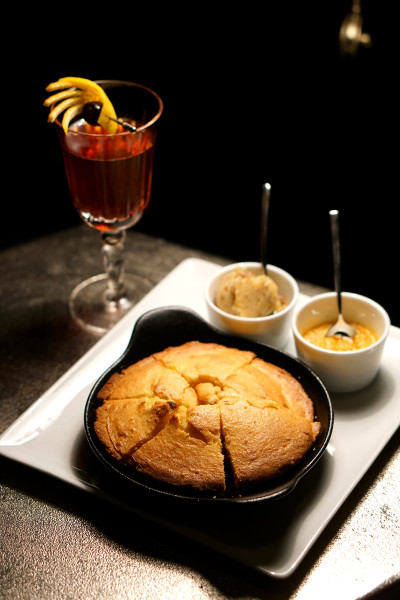 Red Rooster ($24) and Southern Cornbread
The fragrant and comfortingly homely classic is served freshly baked, matched with barrel-aged maple pecan butter and a savoury Pimento cheese that gives the crumbly sweet bread an added dimension with its subtle heat.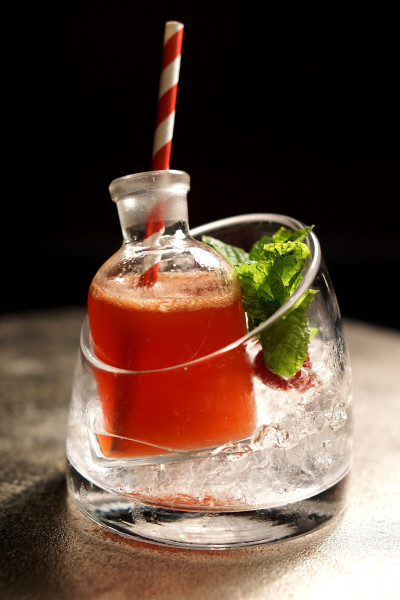 Barber Shop
My personal favourite is the Barber Shop ($23)—a delightful concoction of Bowmore 12Y whisky and St. George raspberry liqueur rounded off with hibiscus syrup, lime Juice, cucumber, mint and a dash of ginger beer for fizz—that pairs perfectly with their easy-snacking interpretation of the quintessential Chicken & Waffle ($18), enjoyed with honeycomb and a housemade hot sauce.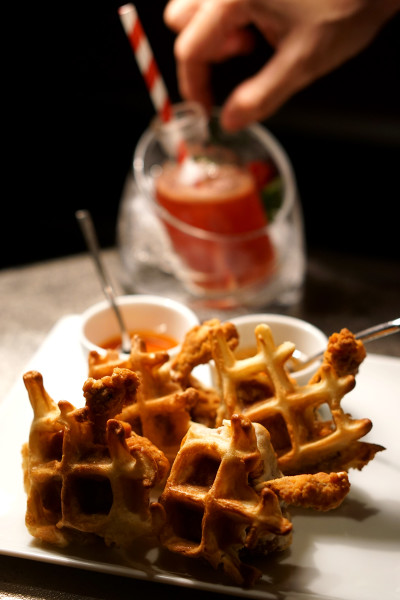 Barber Shop and Chicken & Waffle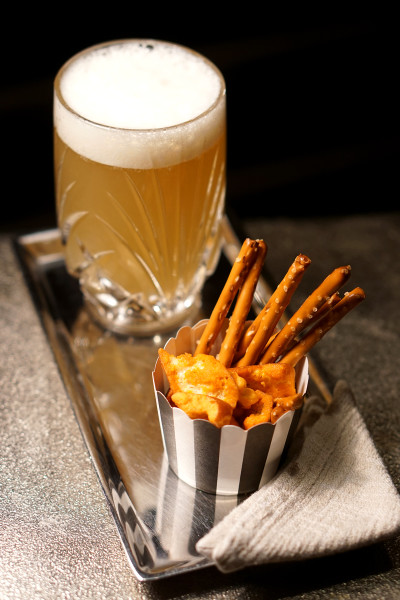 Globetrotter, served with a a side of pretzels
Also noteworthy is the Globetrotter ($23), a cognac-based cocktail of Ferrand Cognac, Ferrand Dry Curaçao and lemon. I am usually not a fan of beers, but that ingenious, light crown of Knickbocker beer foam gave the drink a refreshing edge.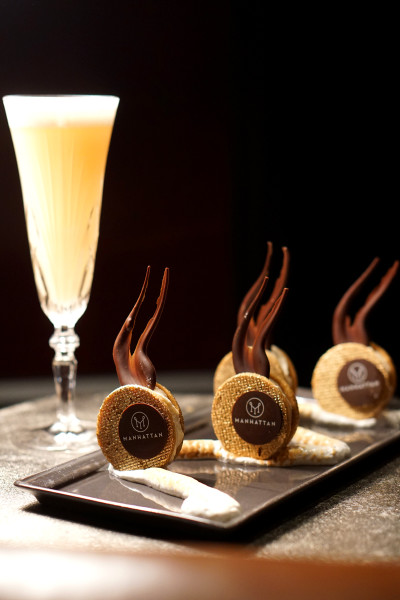 Gin & Juice and Banana Cream Cookies
A tribute to Snoop Dogg's single from his debut album, the Gin & Juice ($24) of Tanqueray No. Ten Gin, champagne, Maraschino, pink grapefruit juice, sea salt and egg white is topped with off with an adorable dog spray topping in gold (not pictured).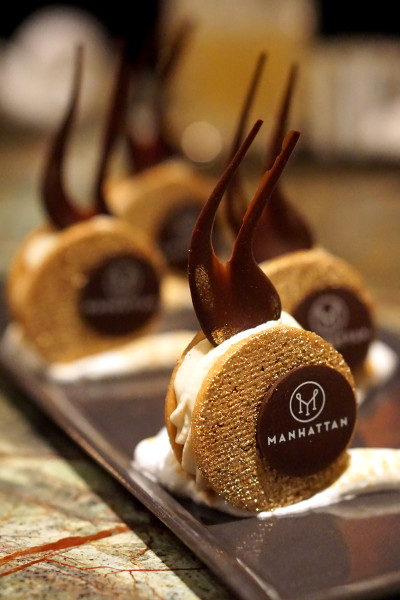 Banana Cream Cookies of soft fluffy banana cream and chocolate, sandwiched between crisp wafers
Manhattan Bar also has a Violet Hour promotion, 5pm to 7pm on weekdays, where guests can enjoy a special welcome tipple and complimentary Raines Law gourmet sandwich with every cocktail ordered.
Address: Level 2, Regent Singapore, A Four Seasons Hotel 1 Cuscaden Road, Singapore 249715
Tel: +65 6725 3377