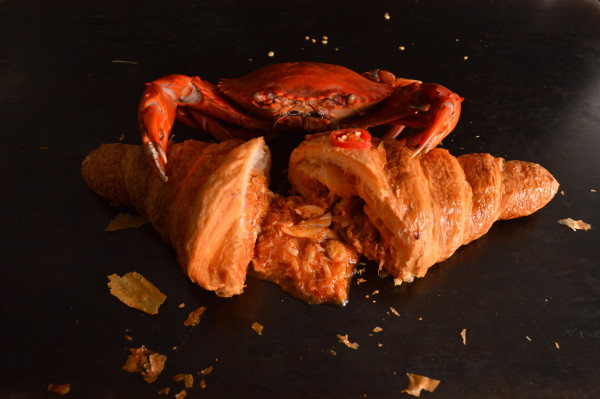 Following the launch of the much-acclaimed and highly successful Salted Yolk Lava Croissant last month, Chef Pang Kok Keong of Antoinette has crafted up two new, savoury viennoiseries as part of the group's growing La Croissanterie Antoinette series.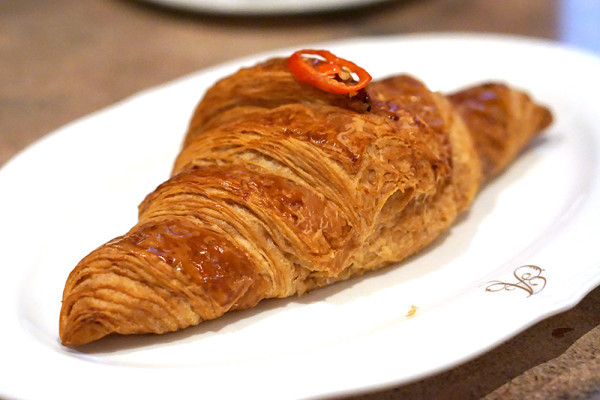 Available at the Penhas outlet starting today, and Mandarin Gallery and Sofitel outlets from 14 March onwards, is chef's new Chilli Crab Croissant ($7.50). The delicious French pastry breaks to reveal an intense chilli crab filing of real crab meat and a specially concocted 'rempah', and packed a surprisingly spicy kick.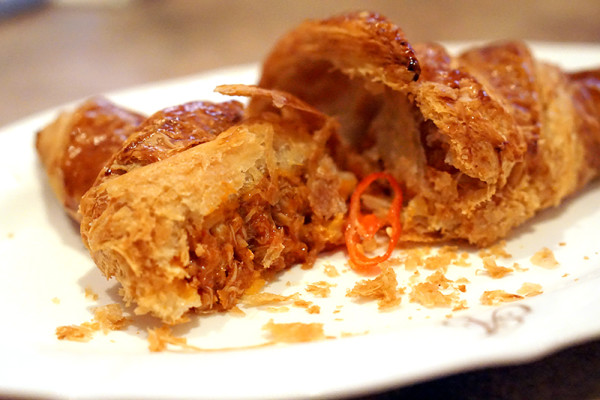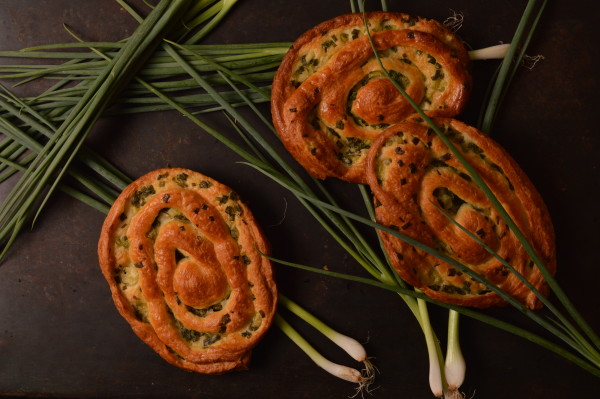 Personally, the Scallion Arlette ($3.50)—a French take on the traditional 'Chong You Bing' (Scallion Pancakes)—didn't quite hit the mark for me, as it wasn't as aromatic or crisp as I'd was expecting it to be.
The two viennoiseries will be made available first at Antoinette's Penhas outlet from 7 March at 11am on weekdays, 10am on weekends, before it is launched at Mandarin Gallery and Sofitel from 14 March onwards, at 12pm.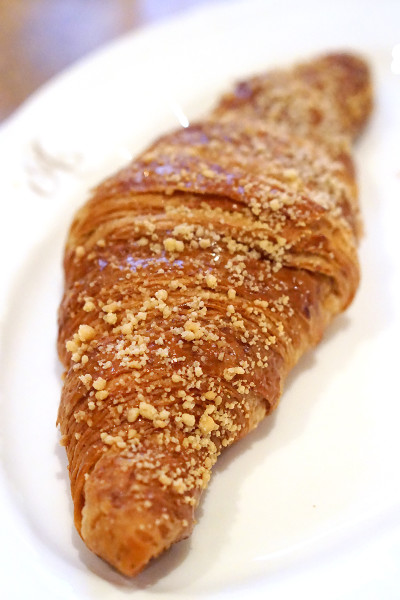 We also had a preview of Chef Pang's next La Croissanterie Antoinette launch, slated for end March, where we tasted a Chocolate and a Salted Caramel variation. My pick is the latter; the chocolate was too rich and sweet for for me, and I liked that distinct saltiness of the thick, viscous filling that gave the dish more depth.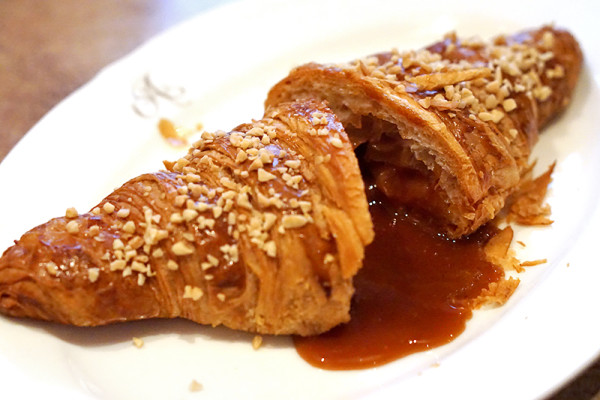 Address: 30 Penhas Road (off Lavender Street), Singapore 208188