Szechuan cuisine is definitely no stranger to Singapore, but it is not always so straightforward finding a restaurant able to bring out the true flavour of this Chinese provincial cuisine; many establishments are either too uncouth in execution, or simply tone down the spice, and in turn spirit, altogether.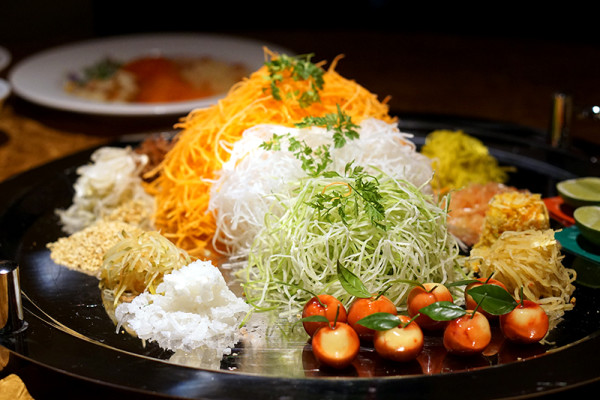 The menu at Silk Road Restaurant, Amara Singapore Hotel combines the best provincial offerings from Shaanxi, Liaoning and Beijing, but it is their soulful, tantalizing Szechuan dishes that I enjoy the most. Those with venturesome tastebuds in search of something with a 'mala' kick this Chinese New Year should definitely go for Eight Treasures Yusheng.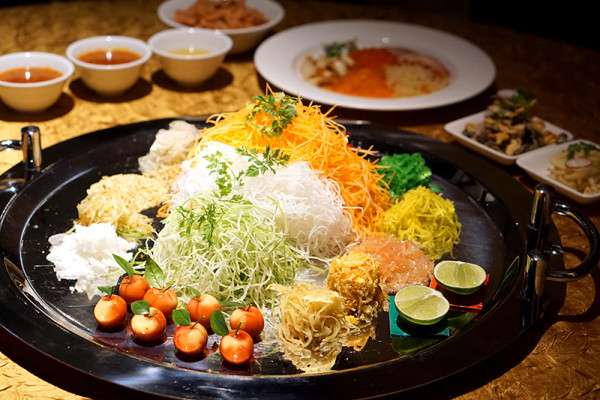 Eight Treasures Yusheng
The ubiquitous yusheng platter is layered with cured salmon, jelly fish, golden silver fish, crisp salmon skin, sliced abalone, Ikura (salmon roe), Tobiko (flying fish roe), peaches, then drizzled with chef's unique, robust Szechuan dressing sauce—enough fragrant, tingling spice for a pleasant complexity, but not enough to burn the tongue.
Read also about my experience at Bar-Roque Grill, Amara Singapore Hotel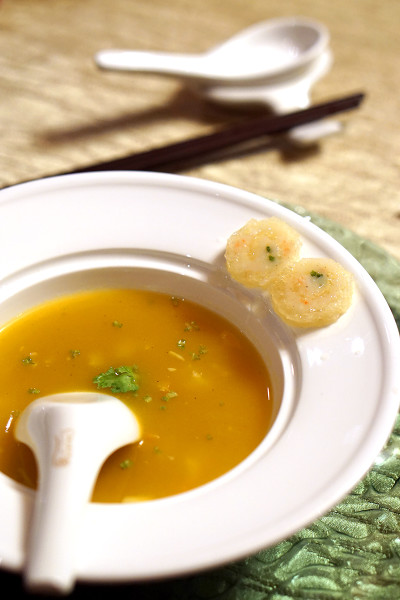 Superior Shredded King Crab Leg & Sea Treasures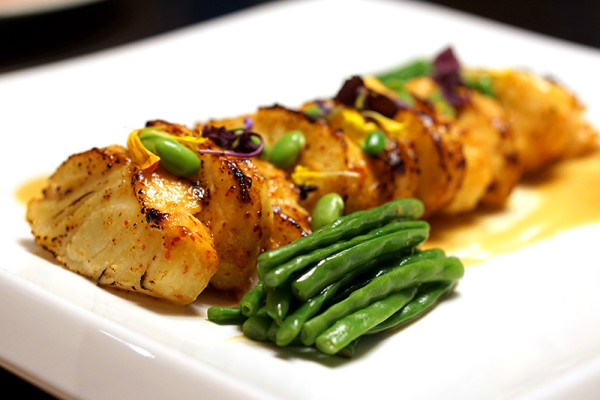 Oven-Baked Sea Perch Fillet with Miso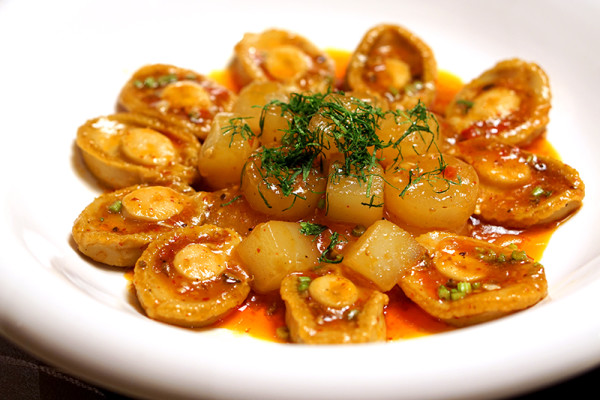 Superior Braised Abalone with Jelly Cube & Sichuan Sauce
Other delicious and noteworthy, spice-laced festive creations include the Superior Braised Abalone with Jelly Cube & Sichuan Sauce—masterfully executed till tender hunks of abalone, matched with an appetising level of spiciness—and the finessed Stir-Fried King Prawns with Chilli Bean Sauce.
Overall, the food at Silk Road can be spicy enough to cause spice-adverse diners to start bursting out in a mild sweat, but the menu is thoughtfully well-balanced with various dishes of different spice levels so guests won't be gulping down glass after glass of water.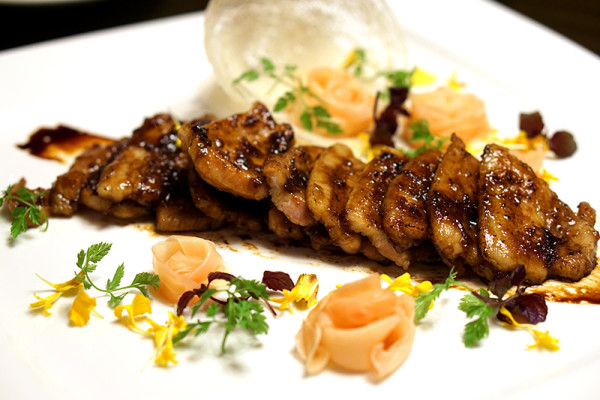 Honey-Glazed Kurobuta Pork with Spicy Sauce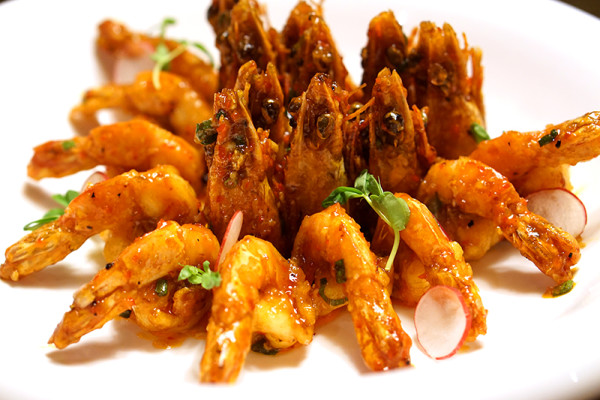 Stir-Fried King Prawns with Chilli Bean Sauce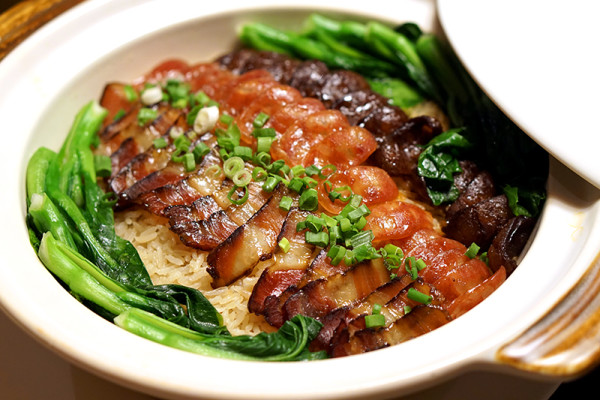 Steamed Rice with Preserved Meat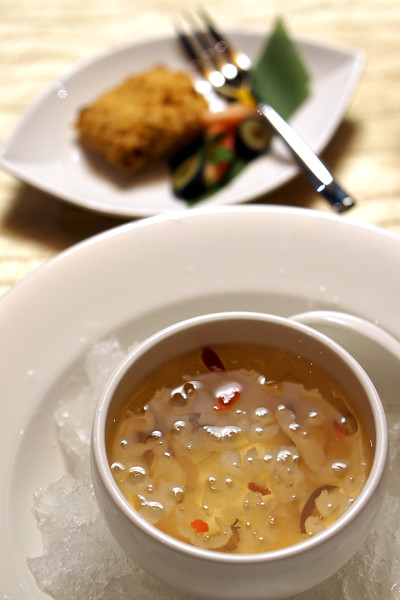 Hashima with Red Dates & Ginseng and Fried Nian Gao
Read also about my experience at Bar-Roque Grill, Amara Singapore Hotel
Address: Level 2, Amara Singapore Hote, 165 Tanjong Pagar Road, Singapore 088539
Tel: +65 6227 3848