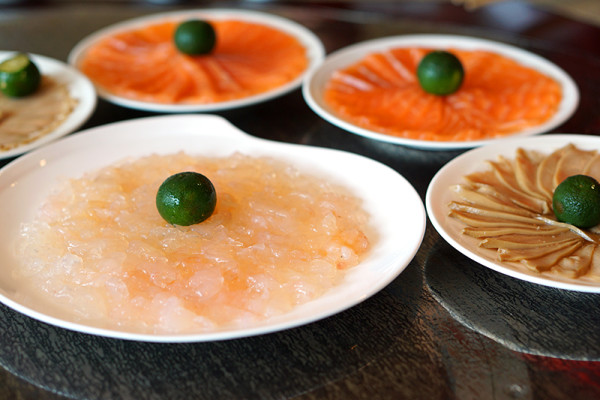 Welcome the Year of the Monkey with an elaborate array of auspicious set menus at Szechuan Court & Kitchen, Fairmont Singapore—ranging from their Auspicious menu ($438 for 4-pax) to the exquisite Heavenly Harvest menu ($1388 for 10-pax)—available through 22 February 2016.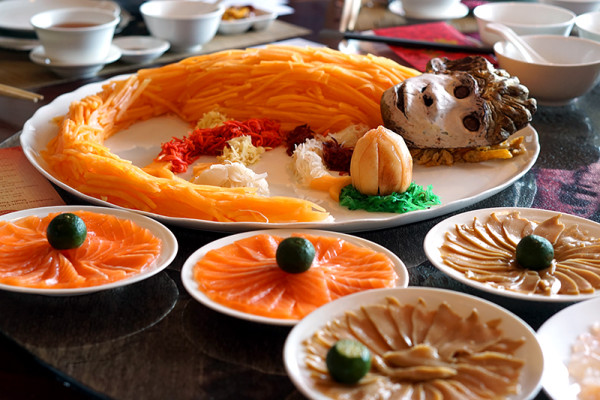 Lobster, Salmon, Abalone Yusheng
The spotlight this festive Chinese New Year period is, without a doubt, the Lobster, Salmon & Abalone Yusheng ($438). Adorned with a chocolate monkey head, the animated yusheng marries the refreshing zest and moist crunch of fruits—such as rock melon, honey dew, peaches—with natural sweetness of supremely fresh lobster, salmon and abalone for a rendition that is deliciously balanced and flavoursome.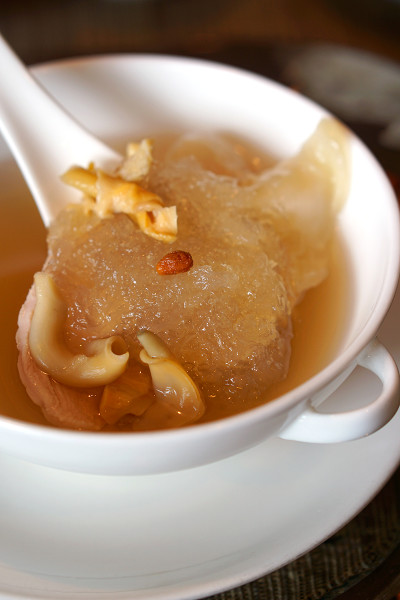 Double-Boiled Conch Meat, Bird's Nest, Superior Fish Maw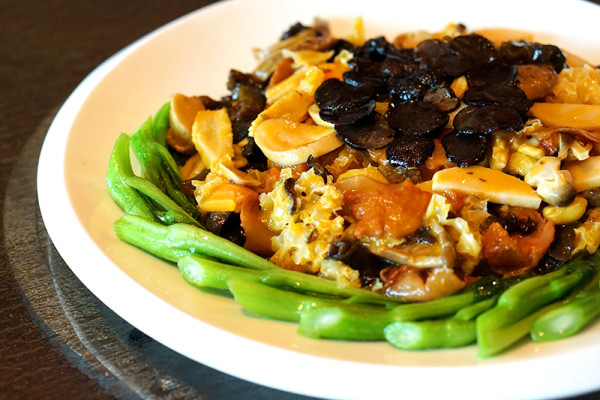 Vegetarian Pumpkin Broth, Truffles, Brown Fungus
Other crowd favourites include the nicely done vegetarian option of Brown Fungus ($30 per ), enjoyed with a creamy, almost yolk-like, pumpkin broth and black truffle, and the Poached Golden Snapper ($68) masterfully executed in chef's fresh, homemade soya bean milk. The result is succulent, tender white flesh matched with a slurp-worthy, velvety soya bean milk sauce that's sweet and savoury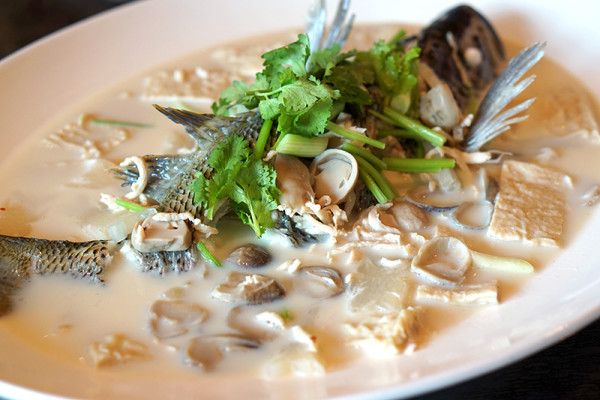 Poached Golden Snapper, Soya Bean Milk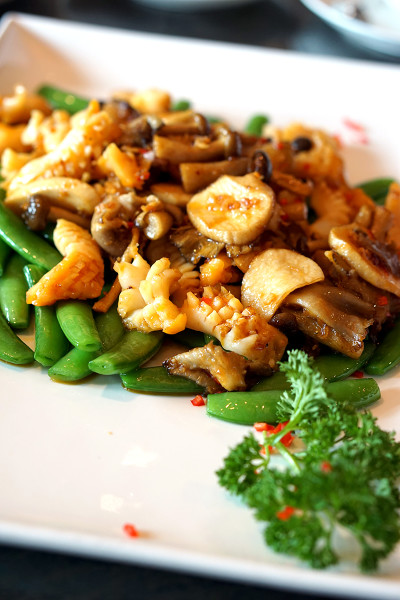 Wok-Fried Flower Whelks, Trio Mushrooms, Honey Beans, X.O Chilli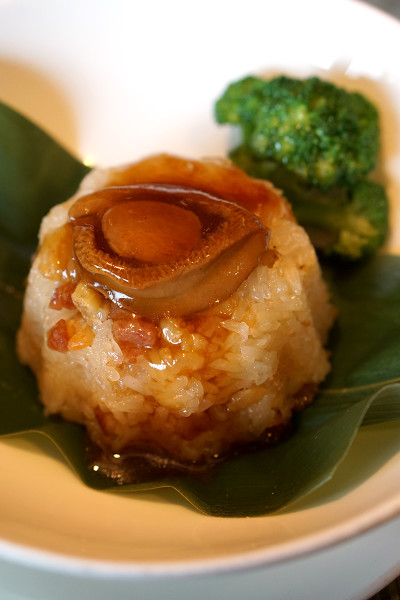 Steamed Abalone, Preserved Sausage Fragrant Rice
Szechuan Court's Glutinous Rice ($12.80) is given an upgrade this festive season. Fragrant rice, generously studded with tiny cubes of preserved sausage, is decadently topped with baby abalone and then drizzled over with a winning, full-flavoured seafood-based sauce.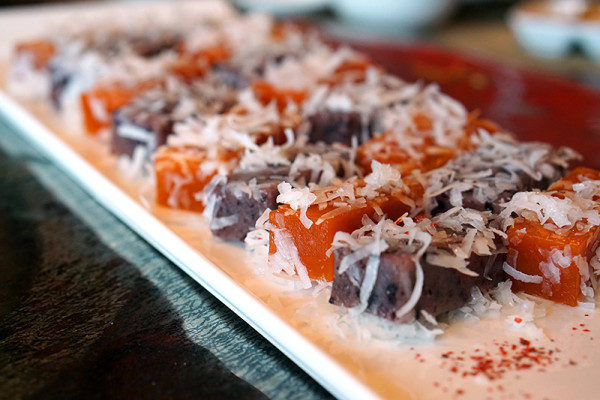 Traditional Nian Gao, Coconut Cream Black Glutinous Rice Nian Gao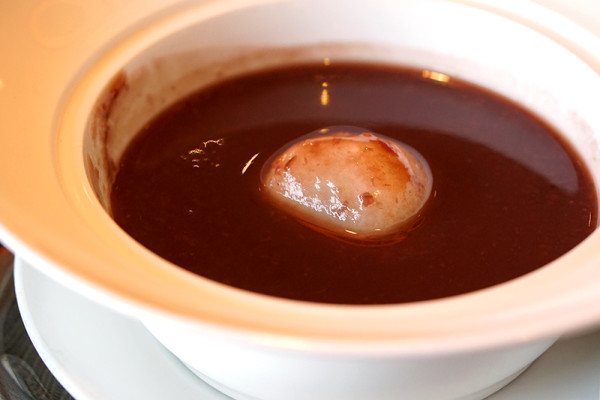 Hot Creamy Red Bean Soup, Black Sesame Glutinous Rice Balls
Address: Level 3, Fairmont Singapore, 80 Bras Basah Road, Singapore 189560
Tel: +65 6431 6156