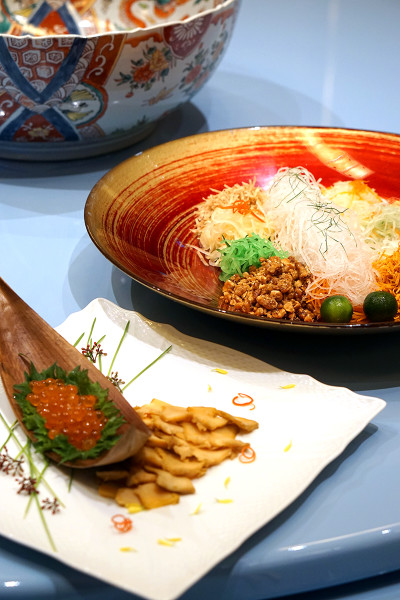 If you have yet to visit recently revamped Summer Pavilion at The Ritz-Carlton, Millenia Singapore, you might just be missing out on possibly the best new Chinese fine dining experience currently available on our island.
What I love most about the handsome, new interiors is how Tony Chi & Associates designers manage to interweave swatches of trendy colours with touches of Chinoiserie for a space that is lush, luxe and modern. The exquisite and spacious private dining rooms, as well as semi-private spaces in the main dining hall, make it a wonderful place to celebrate Chinese New Year with family and friends alike.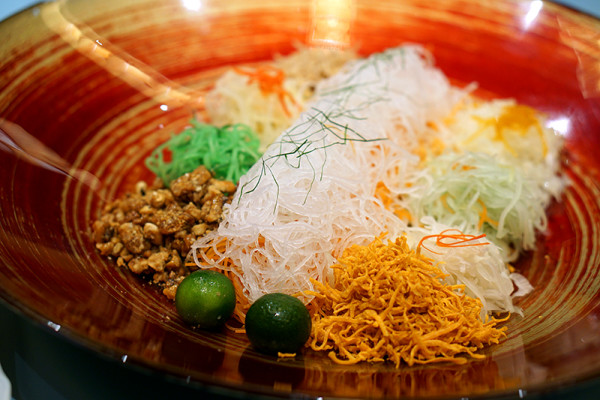 Chilled Sea Whelk & Salmon Caviar Yusheng
This Lunar New Year, Executive Chef Cheung Siu Kong serves up some masterfully executed Cantonese delights with a contemporary flair.
His Chilled Sea Whelk & Salmon Caviar Yusheng ($138 for 4-6 pax, $276 for 8-10 pax) arrives in the shape of a butterfly. Beautifully presented on the side are slices of sea whelk—braised in a special abalone sauce—and salmon caviar that the staff thoughtfully portions out to each diner only after the tossing, so as to preserve the delightful spheres of umami.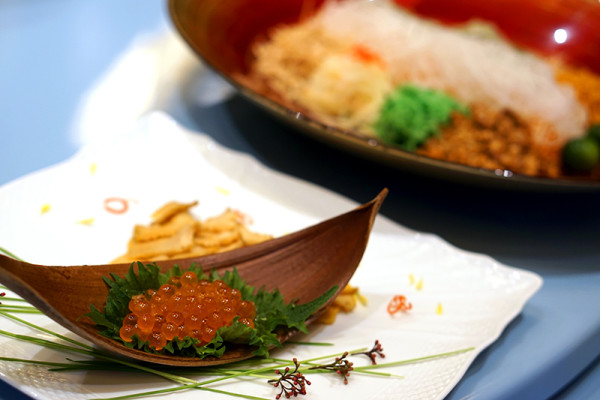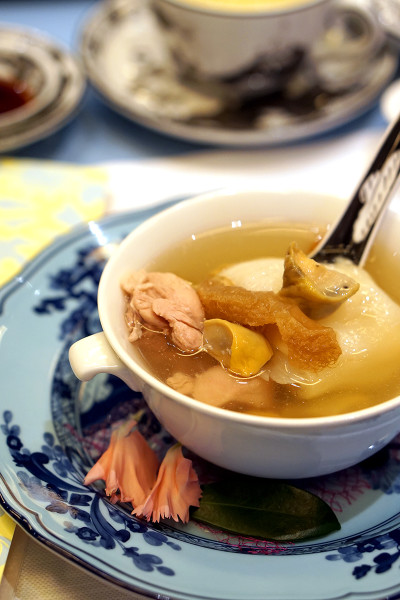 Double-boiled Chicken Soup with Sea Whelk & Fish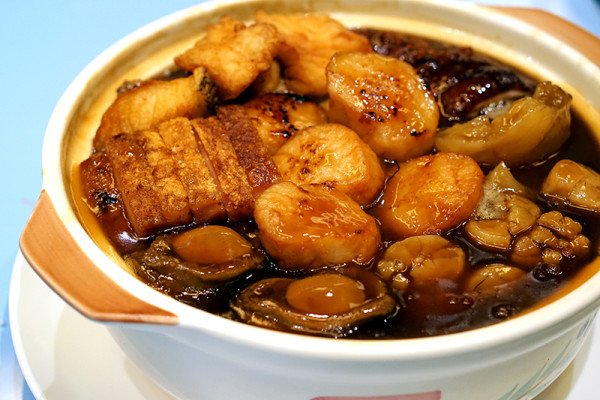 Pen Cai
Another highlight is the luxurious and plenteous Pen Cai ($380 for 4-6 pax, $760 for 8-10 pax) that comes packed with delicacies such as fish maw, prickly sea cucumber, roast pork, roast duck, goose webs, Chinese mushrooms, conpoy, black moss, scallops and seasonal vegetables.
My personal picks include the deliciously plump scallop and abalone, as well as the nicely done fried sea perch—its skin remained amazingly crisp despite the deeply comforting, savoury broth.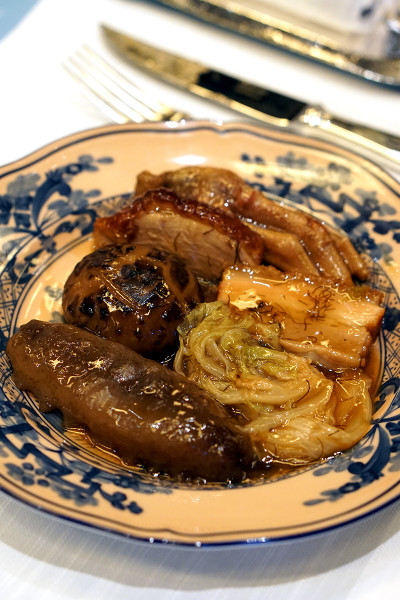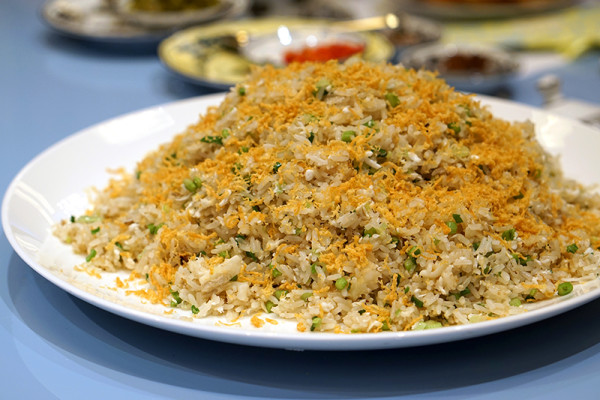 Fried Rice, Crab Meat, Conpoy with Egg Whites
Also noteworthy is the seemingly simple yet brilliant dish of Fried Rice, Crab Meat, Conpoy with Egg Whites. I pretty full by the time this dish arrived, but that did not stop me from wolfing down spoonful after spoonful of this flavoursome dish.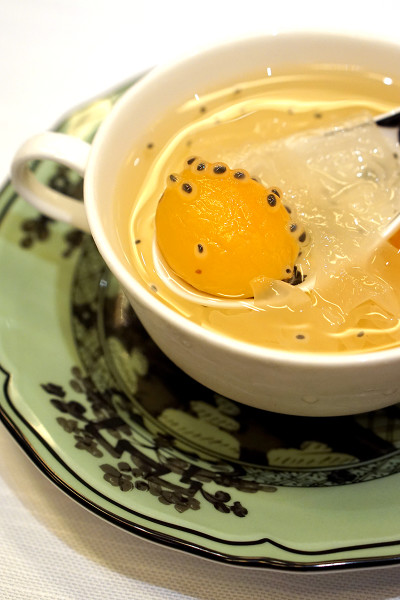 Dessert of Chilled Apricot, Fungus & Brazil Seeds
Address: Level 3, The Ritz-Carlton, Millenia Singapore, 7 Raffles Avenue, Singapore 039799.
Tel: +65 6434 5286, or email rc.sinrz.summerpavilion@ritzcarlton.com
Operating hours: Daily 11.30am-2.30pm, 6.30pm-10.30pm. Dim sum only available for lunch.