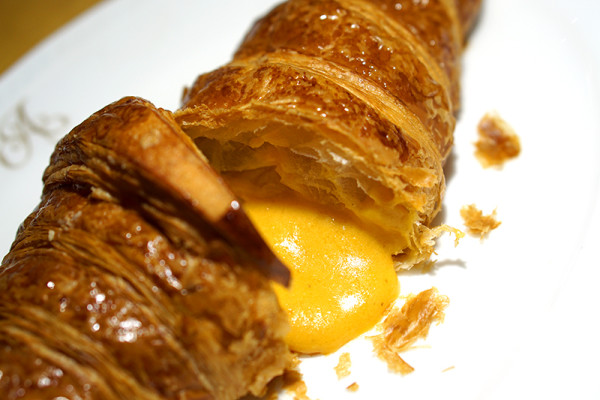 The salted egg craze continues in Singapore with French pastry chain Antoinette launching their version of the salted egg croissant—Salted Egg Lava Croissant ($6.50)—just yesterday, 1 February, at their Penhas flagship.
Imagine Antoinette's finessed croissant, the plain version already brilliant—buttery and delightfully flaky at the same time, with just enough bite—now with an oozy, creamy decadent filling.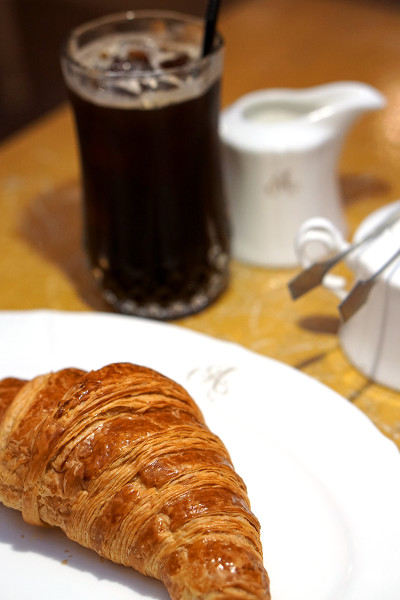 From premium French butter and salted egg yolks—each of Antoinette's new croissant creation uses three real, salted egg yolks—to traditional French techniques and hardworking staff meticulously hand-sieving in the kitchen, to the delight of customers as they bite into that mouthful of rich and velvety, golden lusciousness.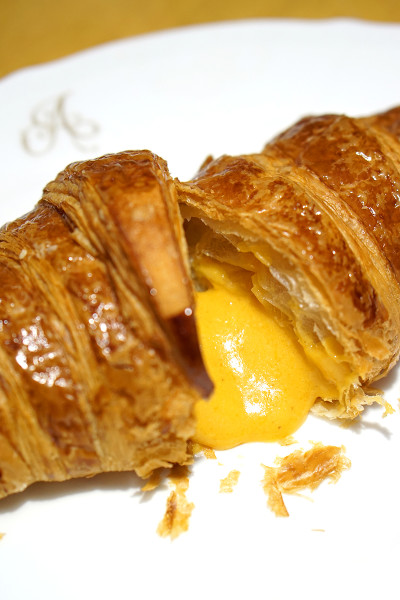 Antoinette's Salted Yolk Lava Croissants are made fresh daily, in limited quantities only, and released at 11am—we hear yesterday's supply sold out within an hour at Penhas—so go early to prevent disappointment.
For those who can wait, these croissants will also be available at Antoinette's Mandarin Gallery and Sofitel outlets starting 10 February, at 1pm daily.
Address: 30 Penhas Road (off Lavender Street), Singapore 208188