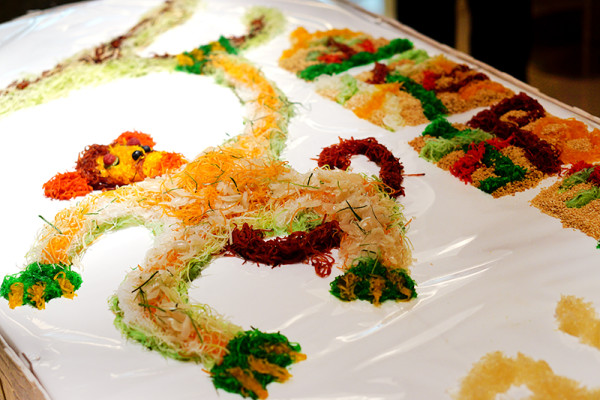 One thing to look forward to each year at highly acclaimed Golden Peony at Conrad Centennial Singapore is Executive Chinese Chef Ku Keung's bunch of 'lucky' Yusheng numbers – it's said that many have won lottery with the carefully and creatively 'hidden' digits within his interesting, annual Yusheng presentations.
This Lunar New Year, Chef Ku presents a special Fortune Monkey Yusheng served with salmon, abalone and premium Hiramasa (yellowtail amberjack), then topped with crispy white bait and a generous portion of winsome, salted egg yolk fried fish skin that lends a unique, savoury edge to the sweetness of apple sauce (instead of the usual usual plum sauce).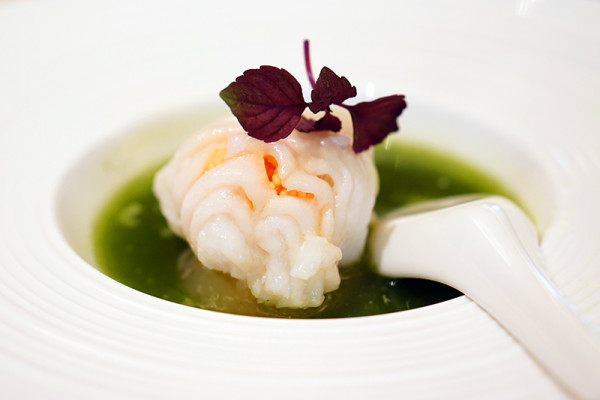 Canadian Sea Perch Roll filled with Lobster, Fish Roe in Spinach Purée
Some innovative creations by Chef Ku this year include the delicate Canadian Sea Perch Roll of lobster, minced shrimp meat and fish roe, enjoyed with spinach purée, Golden Lobster with Potato Crumbs with mild curry sauce, and the satisfying Roast Suckling Pig stuffed with Hainanese Chicken Rice and matched with garlic chilli sauce.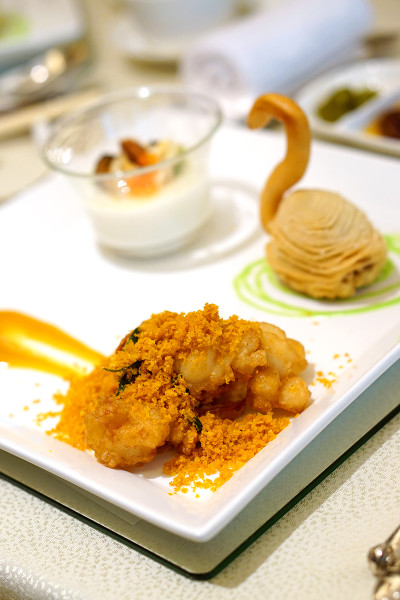 Steamed Egg White Soufflé Topped with Crab Meat, Crispy Filo Swan filled with Foie Gras, Truffle and Minced Chicken, and Golden Lobster with Potato Crumbs, served with Mild Curry Sauce (clockwise)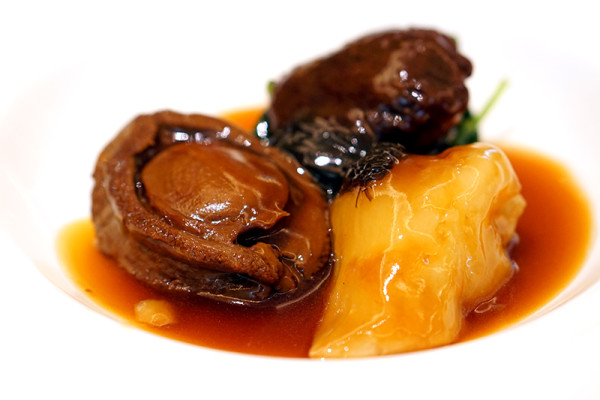 Braised Monkey Head Mushroom with Abalone & Fish Maw
Conrad Centennial Singapore's Lunar New Year specials, both dine-in and takeaway, are available starting 20 January 2016. Set menus for lunch and dinner range from $100 to $188 per person, or $998 to $1,888 per table of 10 persons. A la carte items are available too.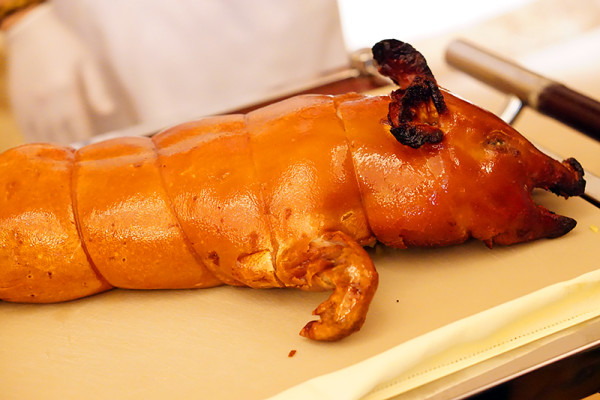 Roast Suckling Pig stuffed with Hainanese Chicken Rice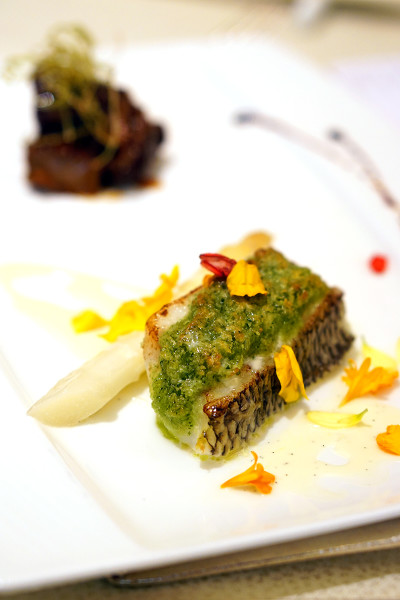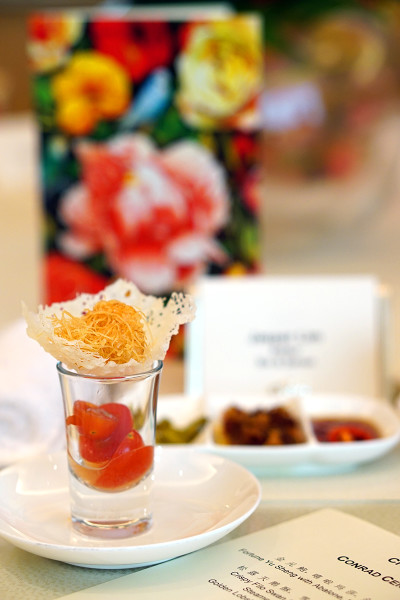 Address: Level 3, Conrad Centennial Singapore, 2 Temasek Boulevard, Singapore 03898212
Tel: +65 6432 7482/88
Operating hours: Monday-Saturday 11.30am-2.30pm, 6.30pm-10.30pm, Sunday 10.30am-2.30pm, 6.30pm-10.30pm