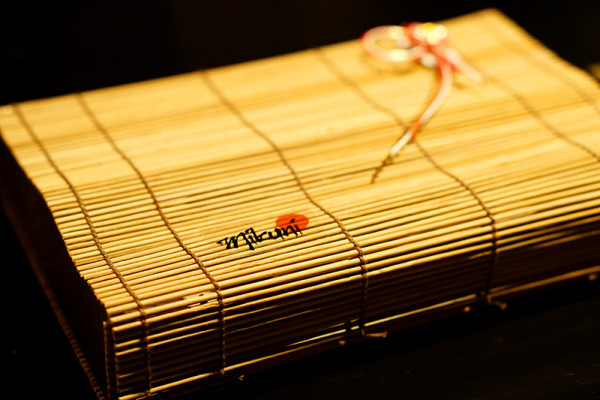 Executive Chef Moon Kyung Soo and his team brings back the pre-eminent Fugu Grand Tasting Tour Menu ($220 per person) – a masterful eight-course feast featuring the exotic Fugu delicacy, also known as pufferfish or globefish – to Mikuni, Fairmont Singapore.
Whether you're a curious fugu-virgin or an adventurous fish-lover, don't miss this chance to savour 'Tora Fugu' (tiger pufferfish) – a specially imported, premium species of fugu from Japan's Yamaguchi prefecture.
Globefish Skin Jelly, Miso, Sushi Ball, Fugu Mirin Boshi, Tuna Belly, Caviar
The Grand Tasting Tour Menu starts with an exquisite otoushi ensemble of various edible portions of the deadly fish: Fugu Broth Jelly filled with delicate silvers of fugu skin captured in motion; a Fugu Sushi Ball dabbed with Japanese plum sauce; caviar-topped minced Tuna Belly balanced on a tiny bed of sundried fugu; and a divine Fugu Shirako Chawanmushi (globefish sperm egg custard) topped with bonito.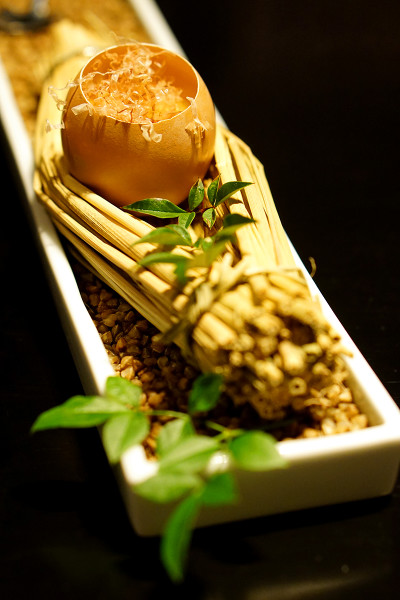 Fugu Shirako Chawanmushi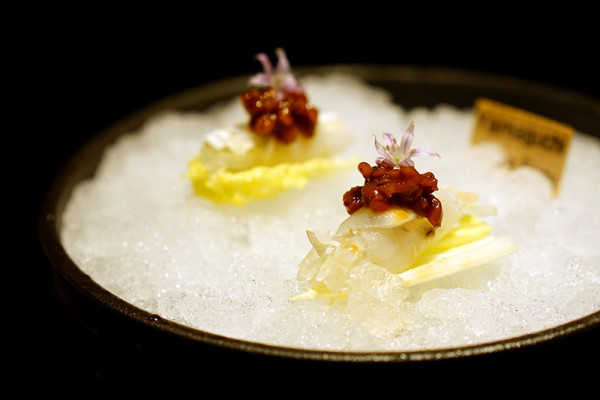 Tataki Globefish, Seasonal Japanese Mini Cabbage, Globefish Skin, Moro Miso
Instead of the pedestrian ponzu pairing, Chef Moon matches his delicious starter of lightly-seared Tora Fugu Wraps, enjoyed with seasonal Japanese mini cabbage and leek flowers, with a more robust miso barley to accentuate the clean taste of the fish.
Seasonal Tokusen Sashimi Toro, Yellowtail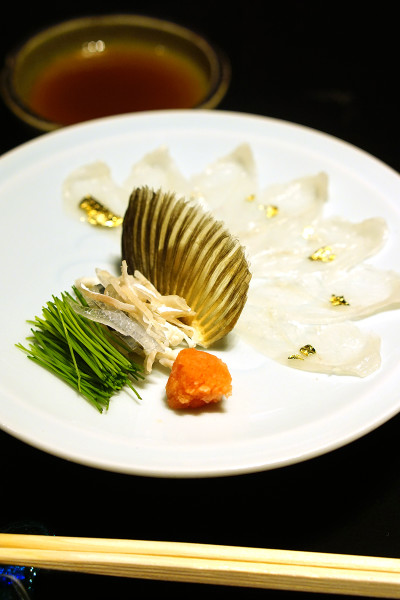 A highlight is the interactive course of Fugu Sashimi, where baby leeks and strips of inner and outer fugu skin are meant to be rolled within the sashimi slices and appreciated with just a hint of ponzu sauce.
Each plate of fugu sashimi is also served with a fugu tail – the black markings a proof of authenticity for Tora Fugu.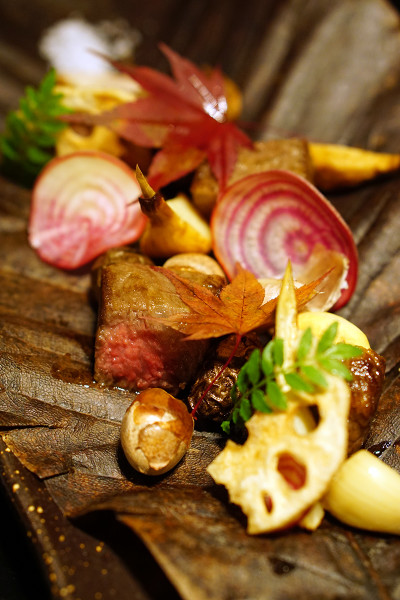 Miyazaki Wagyu Rib-eye, Seasonal Vegetables, Organic Beetroot, Yam, Chestnut, Garlic, Ginkgo Nut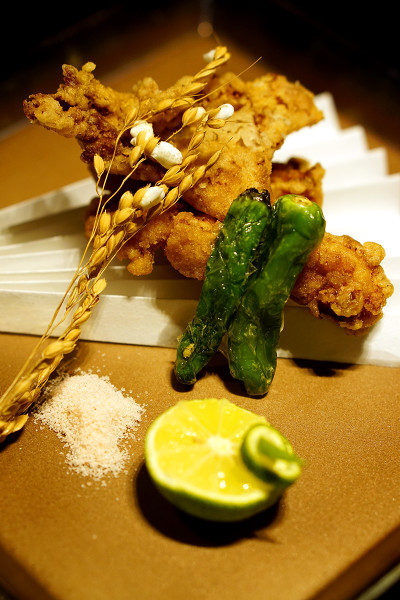 Twice-fried Fugu Karaage, executed in a fine cornflour batter served with Japanese sweet green chilli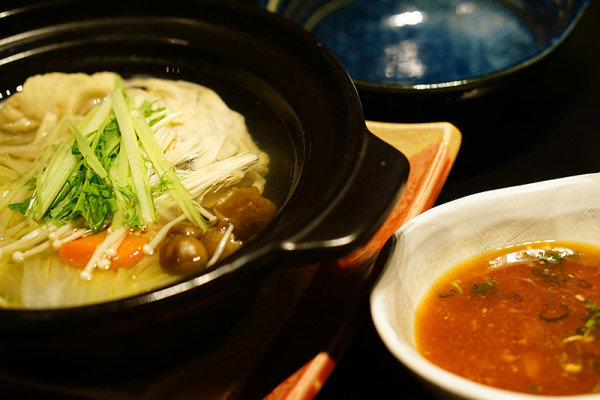 Another noteworthy item from the 8-course lineup is the simple yet brilliant Fugu Chiri Nabe (globefish hot pot) with a comforting broth prepared from the meat, head and mouth of the fugu fish and kombu.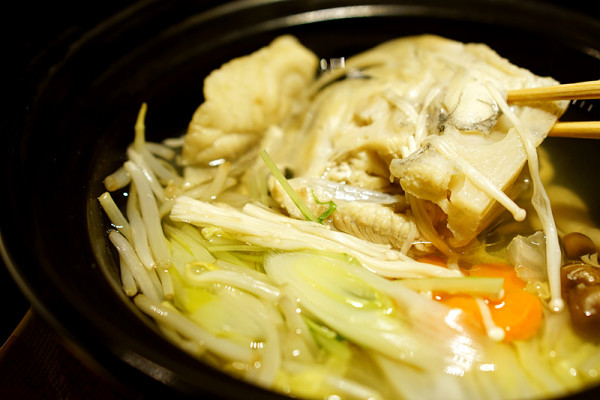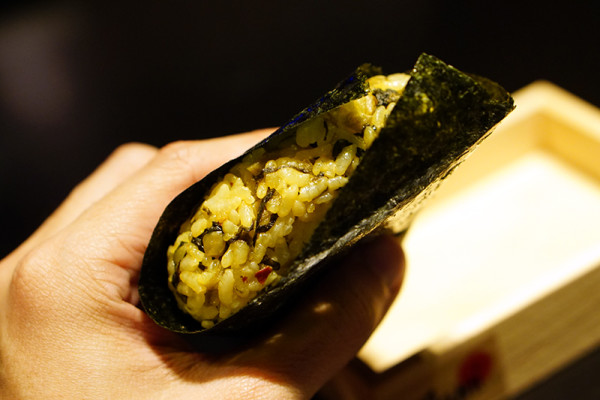 Hokkaido Sea Urchin and Takana Onigiri, expertly accentuated with a hint of heat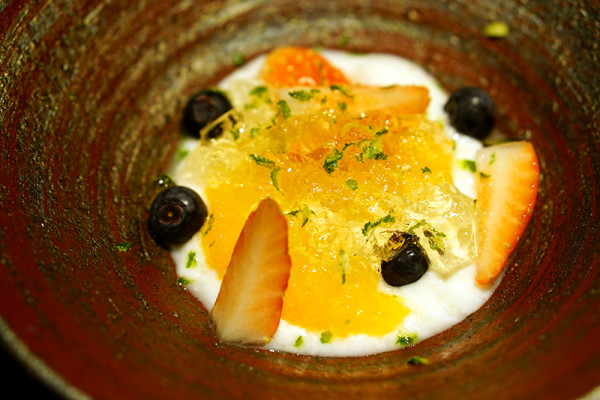 Hokkaido Organic Yogurt, Strawberry, Blueberry, Orange, Wine Jelly
Mikuni's eight-course Fugu Grand Tasting Tour Menu is available from now till end January 2016, and is priced at $220 per person, or $310 for pairing of four varieties of Daiginjo Sake. For reservations, please call +65 6431 6156, email dining.singapore@fairmont.com or book online at www.mikunirestaurant.com.sg.
The Far Card privileges are applicable.
Address: Level 3, Fairmont Singapore, 80 Bras Basah Road, Singapore 189560
Tel:+65 6431 6156
Operating hours: Daily 12pm-2.30pm, 6.30pm-10.30pm