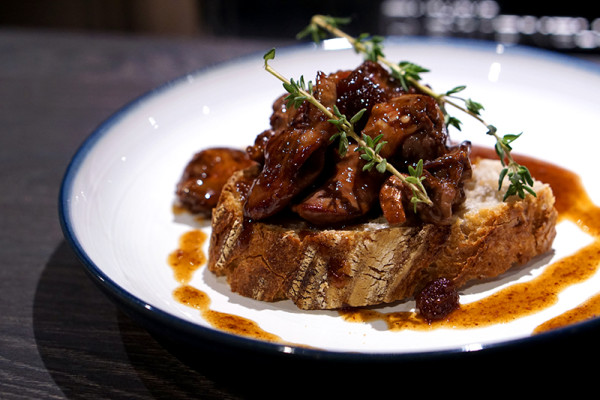 After stints at now-defunct BOMBA Paella Bar and UNA, Chef Jean-Philippe Patruno has finally launched his highly anticipated solo venture.
Opened mid-December, Dehesa Singapore—a buzzing yet charmingly intimate, nose-to-tail communal concept on North Canal Road—offers serious (and curious) diners the opportunity to revel in all things swine and other offal.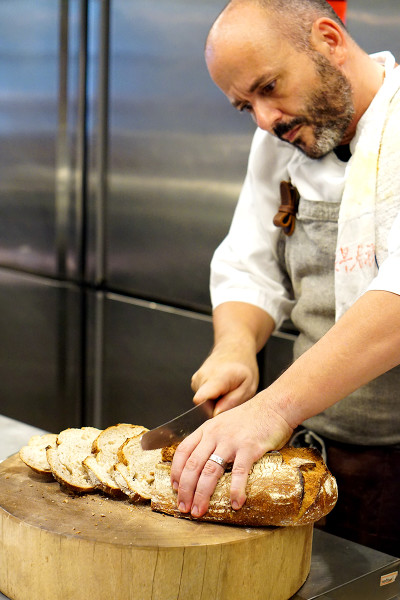 Chef JP at work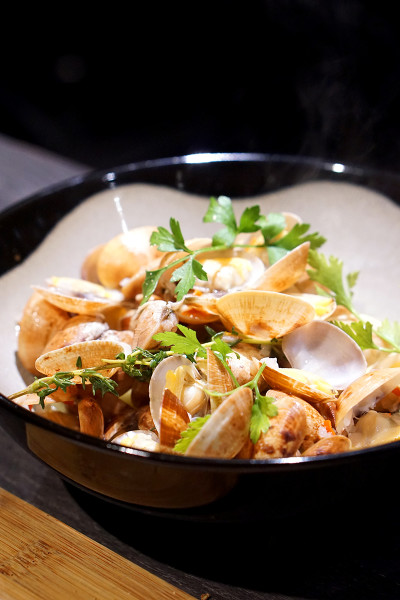 Lala ($14)
For the more conservative (or meek), the pork-heavy menu at Dehesa (which means "grasslands" in Spanish, home of the Iberico pig) also spotlights a concise picking of seafood dishes and classic Spanish delights done well.
Crowd-favourites include the robustly-flavoured bowl of Lala ($14)—local clams prepared with Palomino Fino and chillies for an underlying hint of heat—and the Grilled Octopus ($28) where indulgent strips of Lardo meet smokey, tender chunks of octopus on a bed of anchovy-laced Ratte potato mash.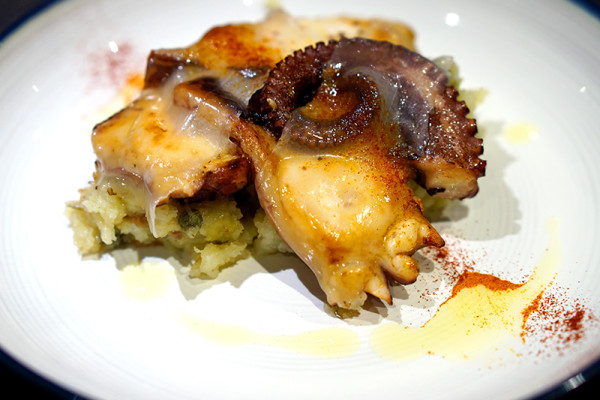 Grilled Octopus ($28)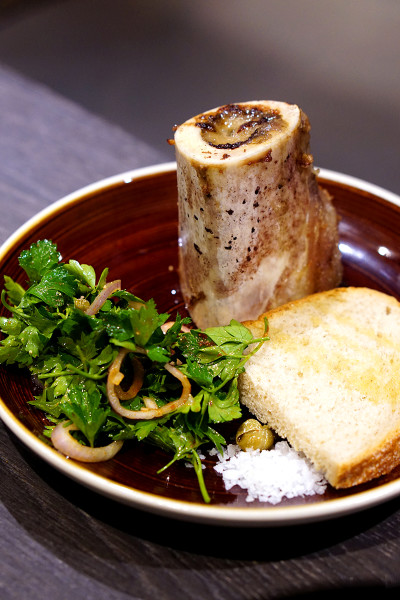 Bone Marrow ($22 for two)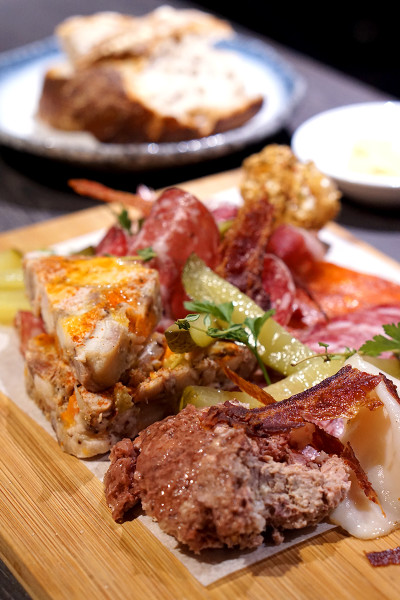 Dehesa Platter ($25)
However, it is the supposedly 'less mainstream' menu items that are most rewarding.
The Dehesa Platter ($25)—featuring pig's head, ear, Paleta (front leg ham), made-from-scratch fifi pate (belly, heart and liver), saucisson (dry cured sausages), rillons, and crunchy pork scratchings—is a passionate, scrumptious homage to pig, and a definite must-order.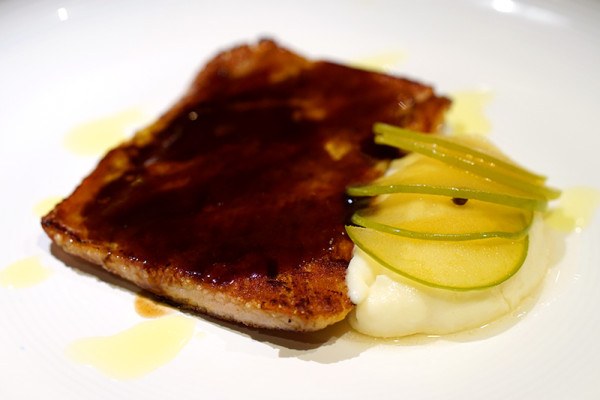 Love pork but not offal? Go for the Iberico Jowl ($28), cooked for more than 2-days till oh-so succulent, teamed with fine celeriac mash and bright, sweet notes of Granny Smith apple.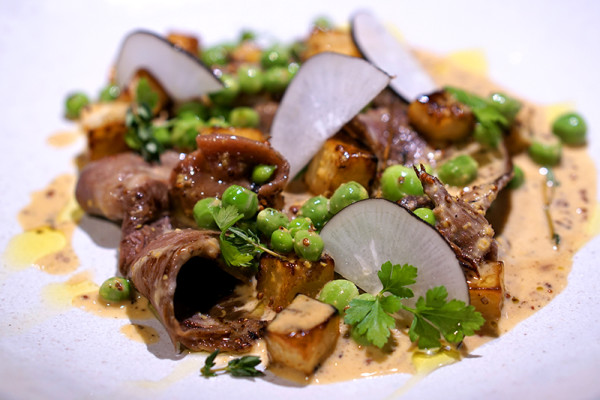 Ox Tongue ($14)
Other return-worthy highlights include the Ox Tongue ($14), enjoyed with peas, celeriac cubes, and a savoury anchovy-mustard cream sauce, Duck Hearts on Toast ($10) and slices of Ox Heart ($15)—reminiscent of liver but with more bite—luxuriating in a rich, lip-smacking sauce and a light, almost foam-like mash.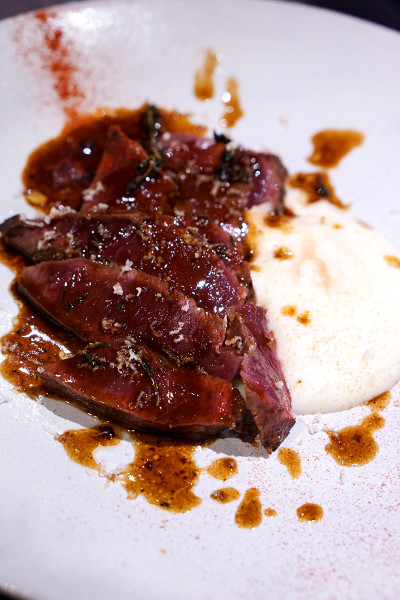 Ox Heart ($15)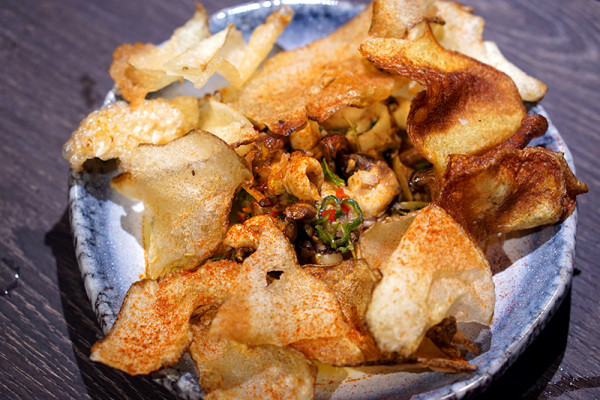 Pickled Gong Gong ($14) with potato crisps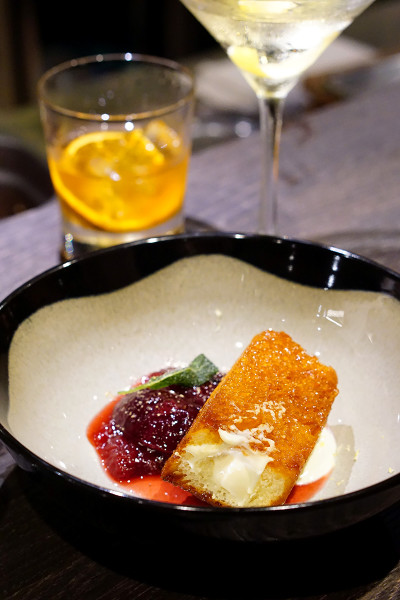 For desserts, go straight for Chef JP's take on Torijas ($12, a typical dessert of Lent and Holy Week in Spain) where slightly crusty, caramelized fried milk toast is generously filled with luscious crème fraîche and matched with side of plum.
Address: 12 North Canal Road, Singapore 048825.
Tel: +65 6221 7790
Operating hours: Closed Sundays, Monday-Friday 11.30am-2.30pm, Monday-Saturday 5.30pm till late.