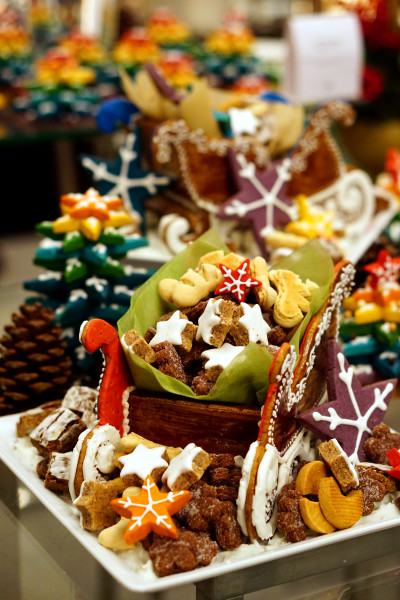 Christmas is just right around the corner, and what I love about the festive season is that it's all about 'diet-out-the-window' decadence and 'calories-who-cares' indulgence.
This year, we source out the 12 best savouries and sweets to make perfect your 12-day boisterous celebration till 2016 come:

---
SAVOURIES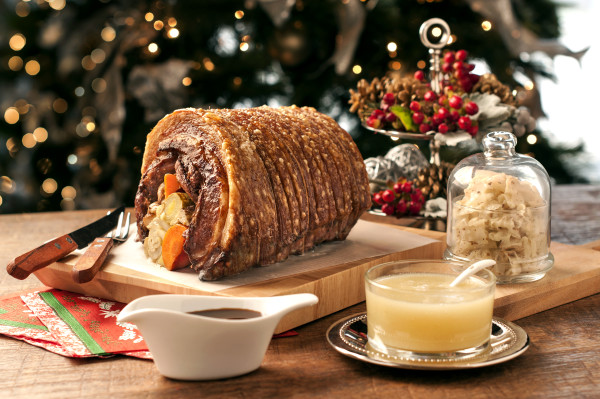 Goodwood Park Hotel Singapore
Address: 22 Scotts Road, Singapore 228221
Order: Call +65 6730 1867/1868, visit the Deli at hotel lobby
There is something oh-so pleasurable about the divine crunch of crackling and Gordon Grill's Executive Chef Gan Swee Lai serves up a masterful Iberico Pork Belly with just that. Under the crisp, golden-brown pork skin lies a thick layer of fatty pork belly made flavourful from being roasted with sherry vinegar, white wine and mirepoix of onions, carrots and celery.
Priced at $320, the Roast Pork comes with pickled cabbage, house-made Granny Smith apple sauce and pork jus infused with smoked bacon, and easily feeds up to eight people.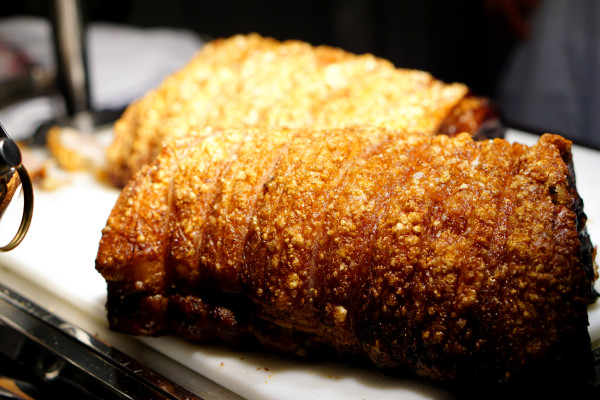 ---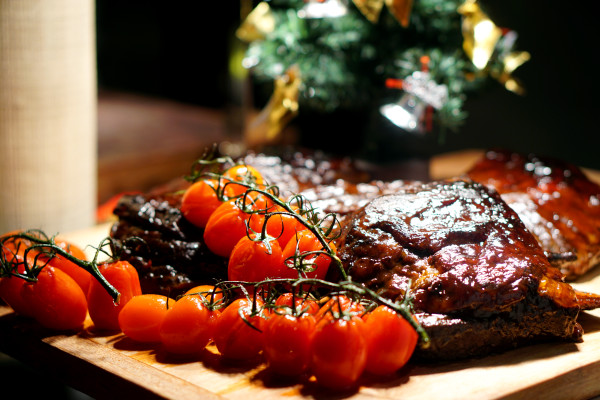 Crowne Plaza Changi Airport
Address: Changi Airport Terminal 3, 75 Airport Boulevard, Singapore 819664
Order: Call +65-6823-5367, or email christmas.cpca@ihg.com
Highlight of the Crowne Plaza's festive takeaways is the crowd-favourite Roasted Texas BBQ Beef Short-Rib ($120, 1 kg). Sous vide for 24-hours before being roasted in the oven, the meat is meltingly tender and matched with a scrumptious gravy made from a reduction of its natural jus.
Located at Changi Airport's Terminal 3, it also makes for a convenient pick-up spot for people throwing parties in the east.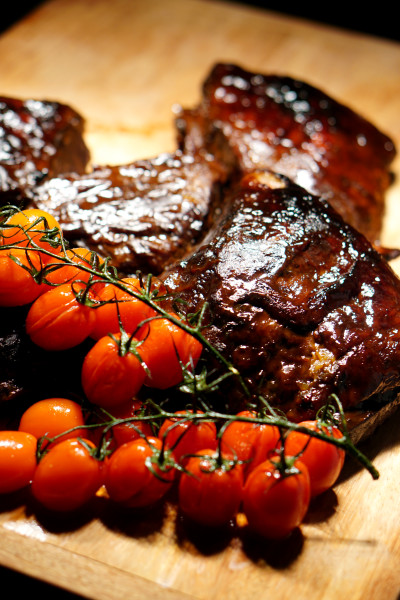 ---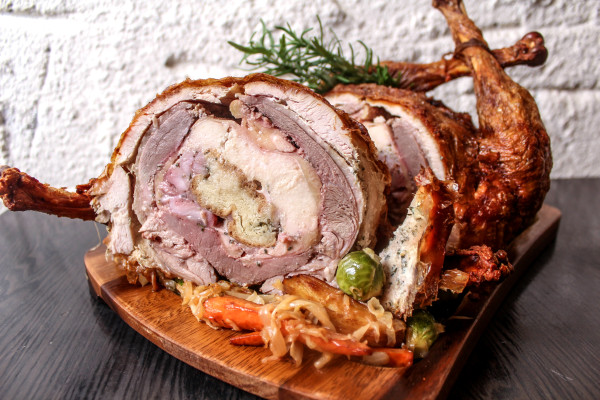 Spathe Public House
Address: 8 Mohamed Sultan Road, #01-01, Singapore 238958
Order: Call +65 6735 1035, or hello@spathe.com.sg
For meat-lovers out there, go for the Mammoth Signature Turducken ($175) from Spathe Public House – slightly upgraded this year to feature a baguette, quail, chicken and duck, each stuffed within another, then stuffed inside a turkey.
The hearty dish is served with Brussel sprouts sautéed in brown butter, garlic potatoes, roasted chestnuts and braised cabbage in cranberry juice and red wine, and can feed six or more hungry guests.
---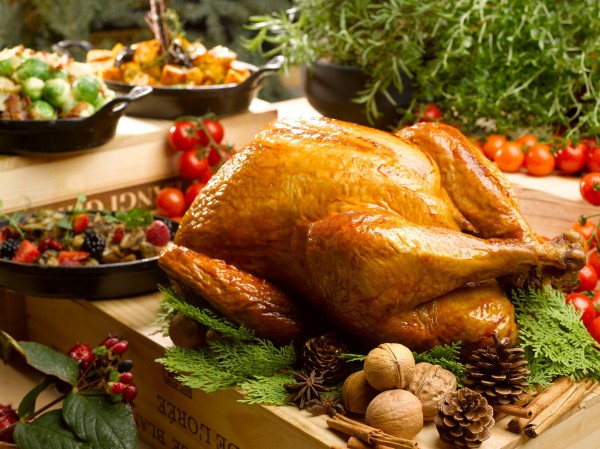 Mandarin Oriental Singapore
Address: 5 Raffles Avenue, Marina Square, Singapore 039797; Tel
Order: Call +65 6885 3081, visit the festive counter at hotel lobby
Go luxe this Christmas with Mandarin Oriental Singapore's Truffle Christmas Turkey ($380, serves 6-8 persons). The succulent bird is filled with rich, black truffle-spiked sourdough stuffing of mushrooms and chestnuts, and is enjoyed with sides of braised cabbage, roasted potatoes, festive vegetables and a mouth-watering truffle sauce.
---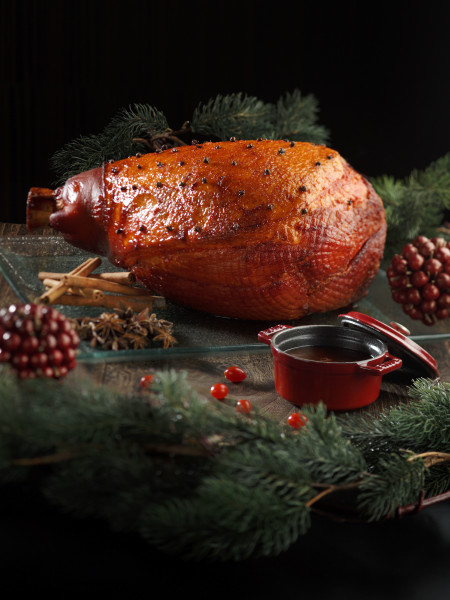 Mandarin Orchard Singapore
Address: 333 Orchard Road, Singapore 238867
Order: Call +65 6831 6272/6320, coffeecrust.orchard@meritushotels.com, or visit the booth at hotel lobby
For the traditionalists, Mandarin Orchard's noteworthy, classic Premium Honey Glazed Gammon Ham ($298 for a 4.2 to 4.5kg boneless ham) is definitely something to consider. Made from a recipe that's been perfected over 30 years, the ham possesses a tasty, smooth layer of fat and an irresistible, smokey skin.
---
SWEETS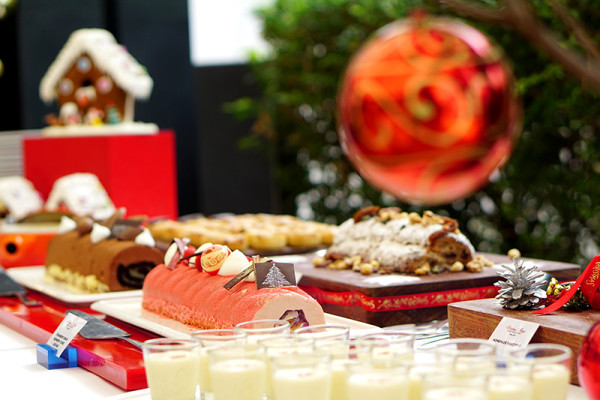 Singapore Marriott Tang Plaza Hotel
Address: 320 Orchard Road, Singapore 238865
Order: Order at singaporemarriott.com/christmas, call +65 6831 4708, or mhrs.sindt.fb.promotions@marriotthotels.com
Go local with Marriott's array of specially concocted, Asian-inspired festive creations. I especially enjoyed the Kaya Namachoco Yule Logcake ($68), a lavish Nama chocolate mousse cake married with a comforting, sweet coconut jam centre.
Credit: MissTamChiak
---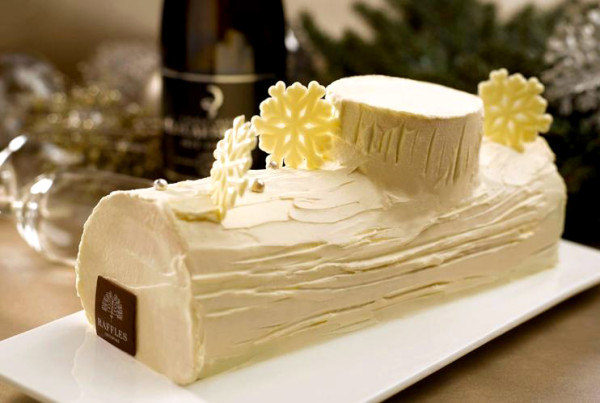 Raffles Hotel
Address: 1 Beach Road, Singapore 189673
Order: Call +65 6412 1816, or www.raffles.com/singapore
Fans of Raffles Hotel's signature Champagne Truffle Mooncakes will also fall in love with their Champagne Log Cake ($68 for 1kg). Despite being smothered in layers of white cream, the pristine vanilla sponge cake remains fluffy and light on the palate, and pairs delightfully well with (of course) champagne.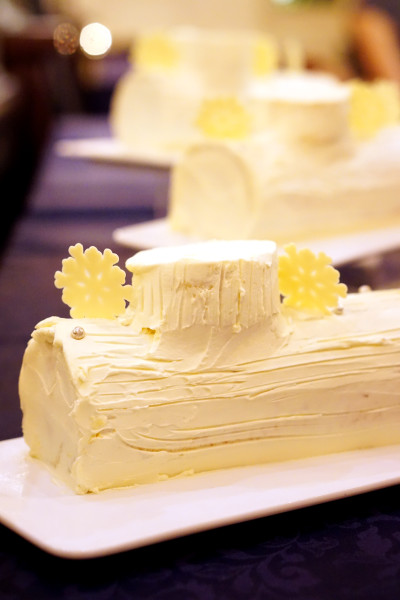 ---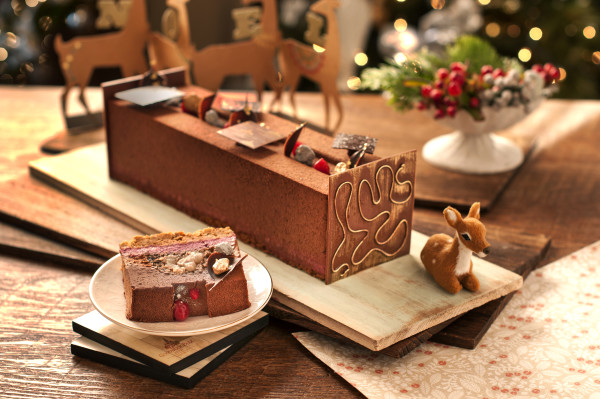 Goodwood Park Hotel Singapore
Address: 22 Scotts Road, Singapore 228221
Order: Call +65 6730 1867/1868, visit the Deli at hotel lobby
Goodwood Park never fails to dazzle our taste buds. This year, go for the new Manjari Chocolate & Cassis Mousse Log Cake ($76 for 1kg). Rich, dark Manjari chocolate mousse gives way to a surprise centre of poached apples and pears, wrapped within a hazelnut genoise layer, which is then undercut by tangy blackcurrant mousse.
Credit: MissTamChiak
---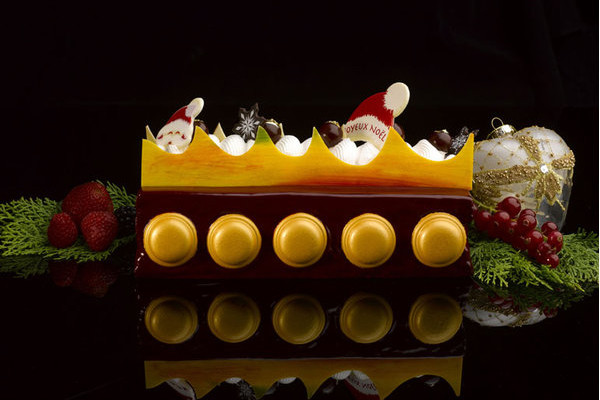 The St. Regis Singapore
Address: 29 Tanglin Rd, Singapore 247911
Order: Call +65 6506 6852, email festive.sg@stregis.com or online at stregissingapore.com/en/christmas
St. Regis Singapore takes the time-honoured cherry-chocolate pairing up a notch with their decadent Griotte Cherry Yule Log ($62). Generously layered with chocolate cream made from Italian 70% Amedei Gocce Chocolate, this decadent log cake is a sure to be a hit with all chocoholics.
Credit: MissTamChiak
---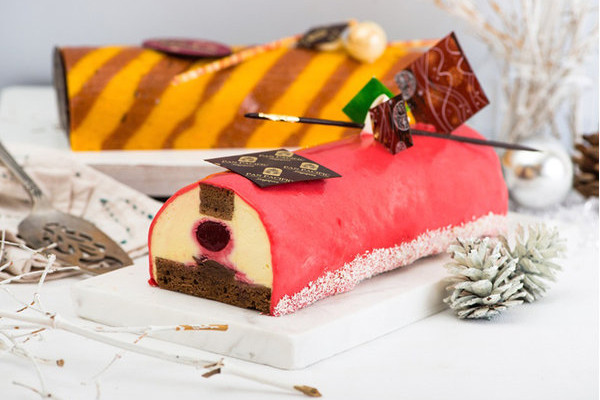 Pan Pacific Singapore
Address: 7 Raffles Boulevard, Marina Square, Singapore 039595
Order: +65 6826 8240, email celebrate.sin@panpacific.com, or online at www.pacificmarketplace.sg
Christmas just got spicier with Pan Pacific Singapore's Raspberry Pâte de Fruit Log Cake ($65 for 1kg). A meeting of East and West, prepare for an adventurous twist as chefs infuse the subtle heat of Szechuan pepper into a fail-proof combination of chocolate sponge cake, creamy mascarpone and vibrant raspberry notes.
Credit: MissTamChiak
---
Credit: MissTamChiak
The Fullerton Hotel Singapore
Address: 1 Fullerton Square, Singapore 049178
Order: Call +65 6877 8943, or festive@fullertonhotel.com
Take a trip down memory lane with Fullerton Hotel's Snickers Chocolate Yule Log ($69 for 1kg), where the chefs have reimagined this childhood sweet as a festive treat. Within the milk chocolate mousse yule log lies textures of smooth, dulcet caramel, the crunch of salty peanuts and a light almond sponge cake.
---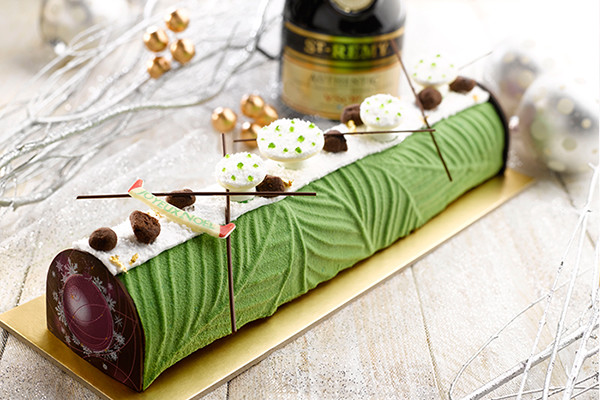 Fairmont Singapore & Swissotel The Stamford
Address: 80 Bras Basah Road, Singapore 189560
Order: Call +65 6826 8240, email cafenoel@fairmont.com, or online at celebrationscentral.com.sg
Christmas isn't Christmas without egg nog. For those looking for something with a kick in their log cake, try Fairmont's Chocolate Egg Nog Brandy Log Cake ($78 for 1kg). It is a creamy mousse cake that teams a crunchy, spiced eggnog base with rich layers of chocolate and the alcoholic kick of St. Remy's brandy.