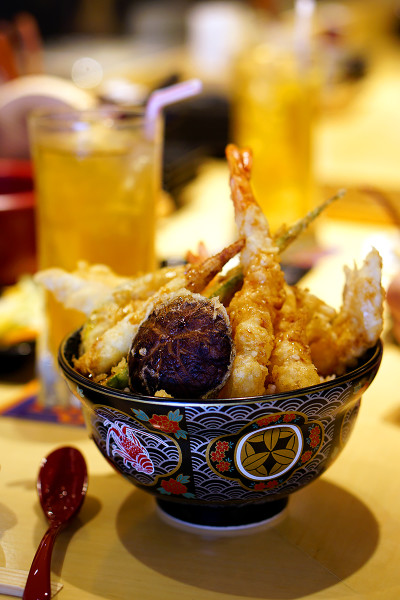 New Japanese tempura donburi concept Ginza Tendon Itsuki by Ramen Keisuke, in collaboration with highly acclaimed Ginza Itsuki Sushi restaurant from Japan, opens today, 2 July 2015.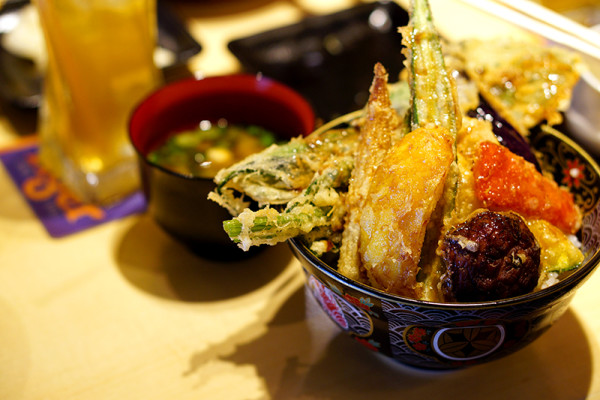 Following the peculiarity of Mr. Keisuke's seven other extremely focused specialty concepts, Ginza Tendon—also latest outlet to join other popular Keisuke outlets at Tanjong Pagar (Keisuke Tori King at 100AM, Keisuke Gyoza King, Keisuke Tonkotsu King and Takeda Shouten Sake Bar at Orchid Hotel)—currently serves up only two Tendon choices: Vegetable Tendon ($12.90) and Special Tendon (vegetables, prawn, chicken and a tempura onsen egg with oozy yolk centre, $13.90).
Unlike pedestrian versions of this quintessential Japanese offering, Ginza's perfectly executed tempura is enjoyed with a hearty portion of rice from the Hokkaido region—specially chosen for its slightly 'harder' texture and how it sops up their delicious house recipe sauce—artfully served in Arita porcelain bowls.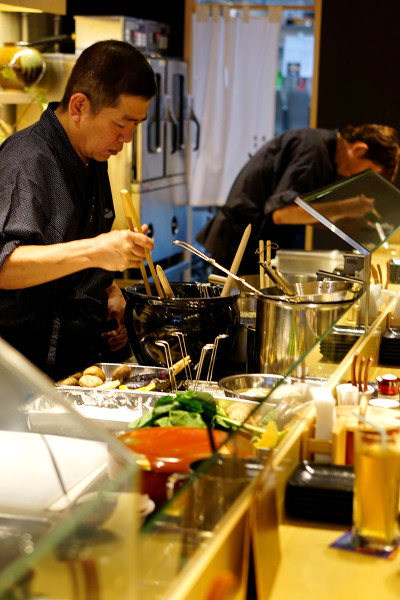 The secret to their wonderfully crisp outside, juicy inside, oh-so lightly battered tidbits?
One word: temperature.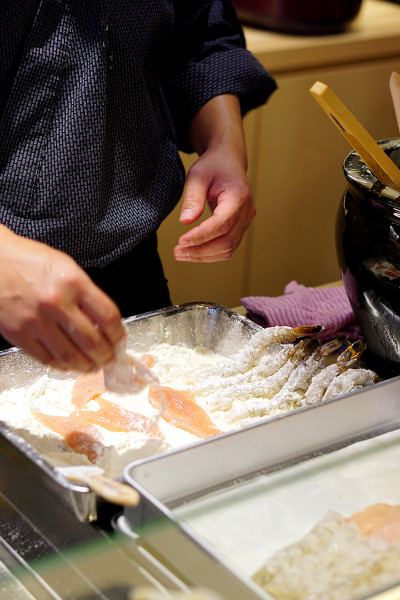 Prawn and chicken tempura is fried at 170-175 degrees Celsius, while vegetable tempura has 2 fryers between 160-165 degrees Celsius (ingredients like pumpkin and corn are to be fried at lower temperatures for a longer time), shares the chefs.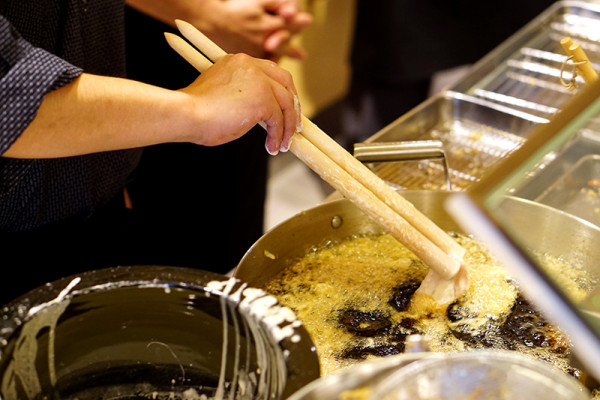 Ginza Tendon Itsuki
101 Tanjong Pagar Road (Right beside Orchid Hotel)
Singapore 088522
Tel: +65 6221 6678
Operating hours:
Daily 11:30am – 2.30pm | 5:30pm – 10:00pm