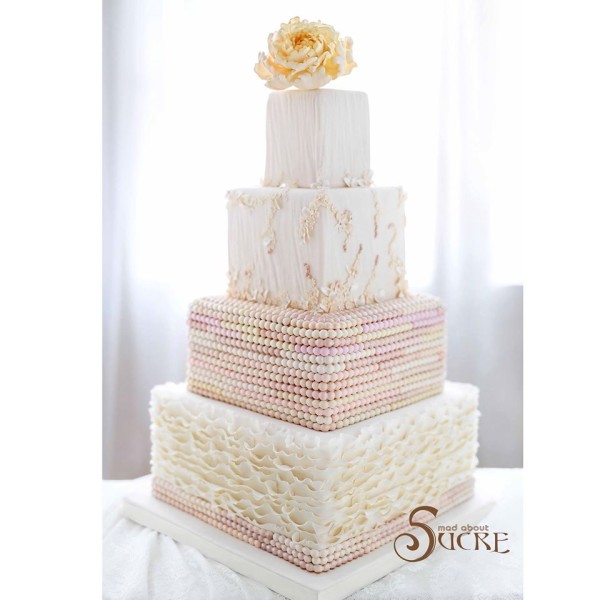 If ever I'm getting married, I'm getting myself a bespoke wedding cake from Mad About Sucre.
Founded by siblings Eric and Lena Chan—brother Eric manages the marketing while demure sister Lena does the baking—newly opened patisserie Mad About Sucre (just opposite Dorsett Singapore Hotel) weds time-honoured French confectionary techniques with a passionate flair for gloriously intricate, European-style cake designs and some thoughtful flavour pairings.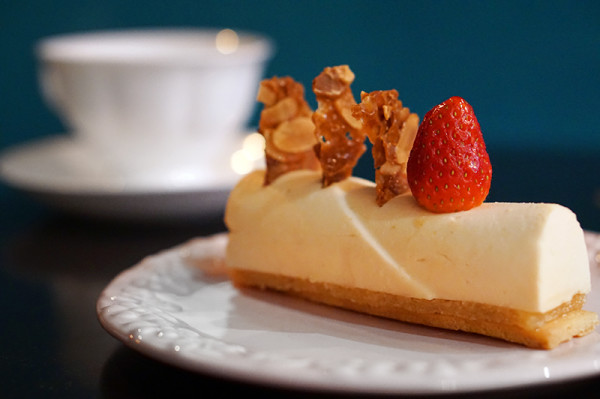 Having honed her skills at Le Cordon Bleu before working as head decorator at top wedding cake specialist Sugarplum Cake Shop in Paris, Lena believes in not using any premixes, artificial flavouring or stabilisers. Instead, her handcrafted cakes and confections is made from organic, unbleached flour and raw sugar, as well as natural colouring from fruit puree—which explains the muted colour palatte.
However, Mad About Sucre's sophisticated treats are anything but subdued.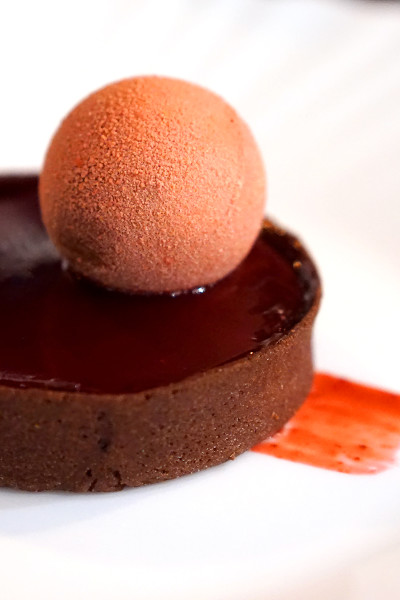 Go for the Eros ($11.50) that teams a bittersweet blend of 40% and 60% chocolate from Ghana and Mexico with punchy, rich tart notes from the sour cherry jelly and raspberry coulis, or—my personal favourite—the deep, dark and intense San Domingue ($12.80).
The beguiling creation looks like a suave gentleman on the outside—what with the dark chocolate coat and a crunchy Brittany base—but one bite reveals the 'bad boy' shot of rum (within the dainty chocolate box 'crown') that accentuates its caramelized banana center.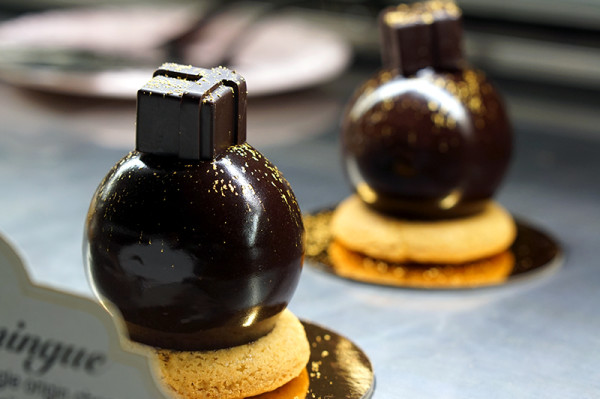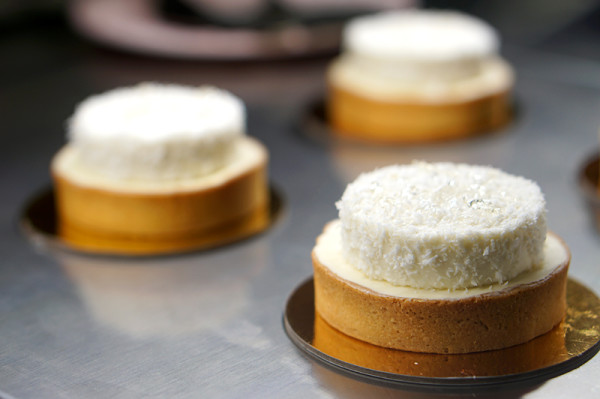 For those who prefer something lighter, also noteworthy is the Coco Citron ($9.80), a mellifluous combination of coconut mousse and a smooth lemon curd, finished with sprinklings of delicate crystal drops made from melted sugar.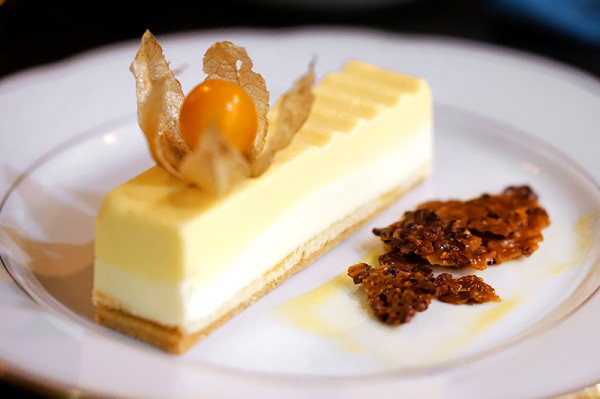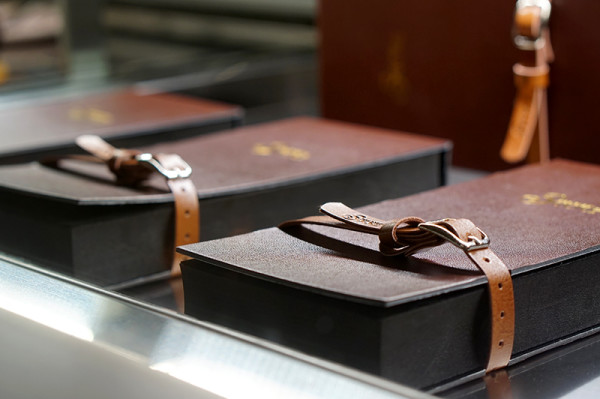 Mad About Sucre
27 Teo Hong Road, Singapore 088334
Tel: +65 6221 3969
Operating hours:
Closed Mondays
Tuesdays to Thursdays 11.30am-10.30pm
Fridays to Saturdays 11.30am-11pm
Sundays 10am-5pm