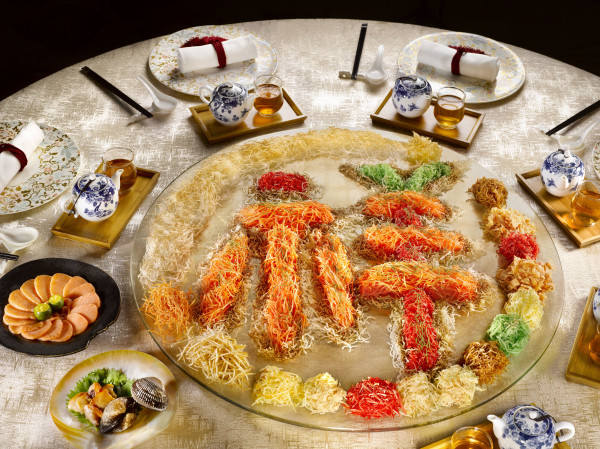 Chinese New Year reunion meals doesn't always have to be an all dressed up restaurant affair, that take ages to plan, and is then marred by bad traffic, uproarious dining crowds or subpar service.
A growing number of takeaway options means you can both revel in family get-together time and savour good food right in the comforts of your own home.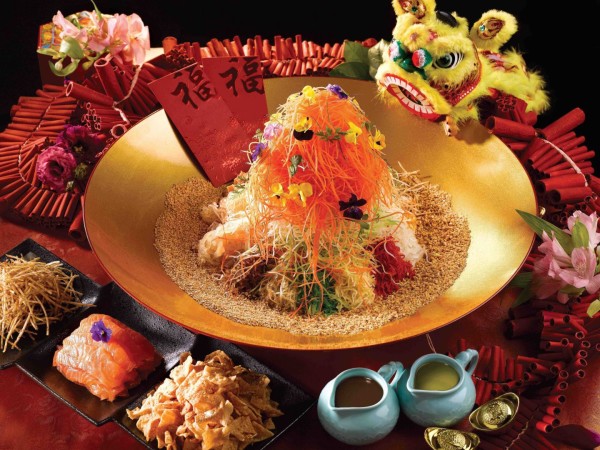 Majestic Restaurant
Award-winning Chef Yong Bing Ngen offers up a five-course Majestic Deluxe Treasures Claypot Takeaway Set, at great value of $360 for 6 persons, that even takes care of dessert.
The set consists of a Atlantic Salmon Yusheng, Majestic Deluxe Treasures Claypot, roasted duck marinated with dang-gui and Chinese herbs, steamed rice with Chinese sausage and preserved meats, before ending on an indulgent note with a layered Mao Shan Wang Durian Nian Gao.
New Majestic Hotel, 31-37 Bukit Pasoh Road.
Tel: + 65 6511 4718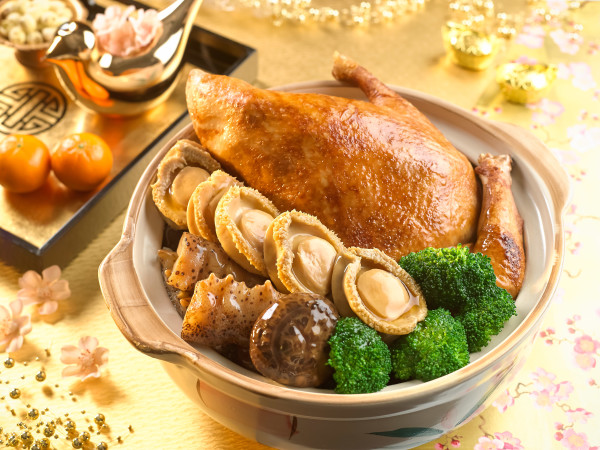 Li Bai Cantonese Restaurant
New to the range of festive takeaway offerings by Li Bai Cantonese Restaurant is the masterfully stewed to succulent perfection Eight Treasures Duck that now comes with new 5-head abalone atop of its eight ingredients—lotus seed, Chinese mushroom, sea cucumber, salted egg, barley, chicken, pork, and chestnut ($388)—that is best enjoyed with their moreish, in-house XO sauce ($28 per bottle, made with scallops from Japan, Chinese ham, salted fish and shrimp) and rice.
Sheraton Towers Singapore, 39 Scotts Road.
Tel: +65 6839 5623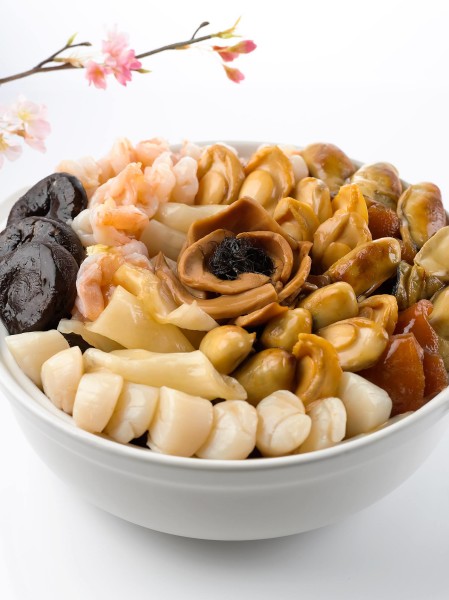 Xin Cuisine Chinese Restaurant
Xin Cuisine is a terribly underrated Chinese restaurant; the service is always top-notch, the food great, and its locale central. Go for the Prosperity Family Bundle ($788) that includes an extremely scrumptious Prosperity Pen Cai (so delicious our table of 5 finished an entire pot at lunch), Gold Leaf Salmon Yusheng, a whole roasted suckling pig and a bottle of XO Sauce.
Holiday Inn Singapore Atrium, 317 Outram Road.
Tel: +65 6731 7173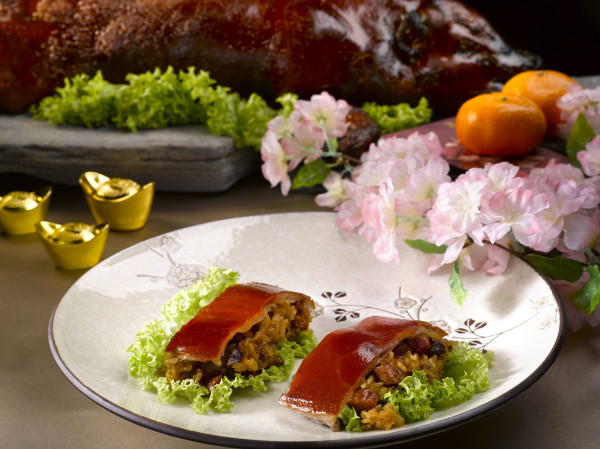 Man Fu Yuan
Besides the wonderful Deluxe Treasures Pot ($428 for 5 persons, with Yusheng), filled to the brim with 23 premium ingredients—such as baby abalone, sea cucumber, fish maw, goose web, scallops, and preserved meat sausage—braised in a flavourful broth, that comes in an exclusively-designed claypot, another must-order is the crispy skin galore, signature Barbecued Whole Suckling Pig ($488) that's stuffed with toothsome wok-fried glutinous rice.
InterContinental Singapore, 80 Middle Road.
Tel: +65 6825 1008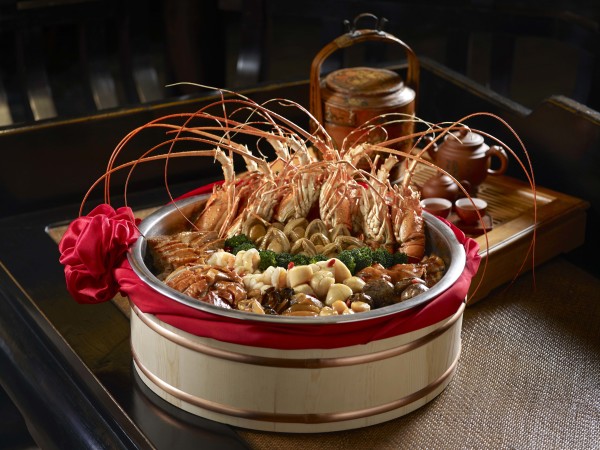 Cherry Garden
If you have yet to settle on a place for your reunion dinner, Cherry Garden's mega Luxurious Pencai (only available for dine-in), touted as Singapore's largest Pencai at a jaw-dropping 45cm in diameter and weighing more than 25kg, is sure to bring you enough 'face' this Lunar New Year.
If not, we recommend their signature Cherry Wood-charcoal Roasted Duck ($98). The delicate aromas from the cherry-chipped charcoal wood brings out the natural fragrance of the meat.
Mandarin Oriental Singapore, 5 Raffles Avenue.
Tel: +65 6885 3500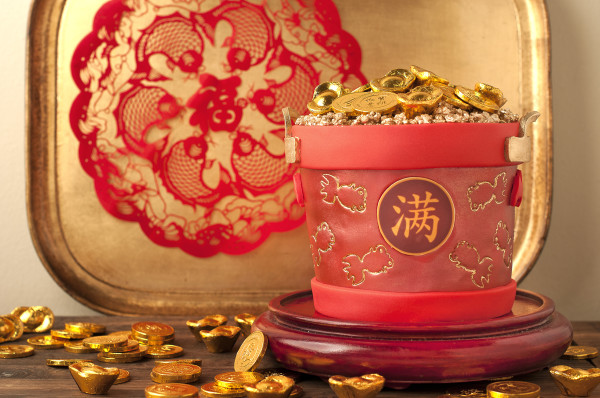 Goodwood Park Deli
The talented pastry team from Goodwood Park has some stunning creations this year that may prove too precious to eat. Both the dark chocolate fudge Blessings of Fortune cake, adorned with auspiciously adorned with red and gold icing, golden rice crispies, and chocolate coins and ingots, and the 'gold'-coated Golden Prosperity Pumpkin cake (both $88, 1kg) make for lovely gifts or table centrepieces this Chinese New Year.
Goodwood Park, 22 Scotts Road.
Tel: +65 6730 1786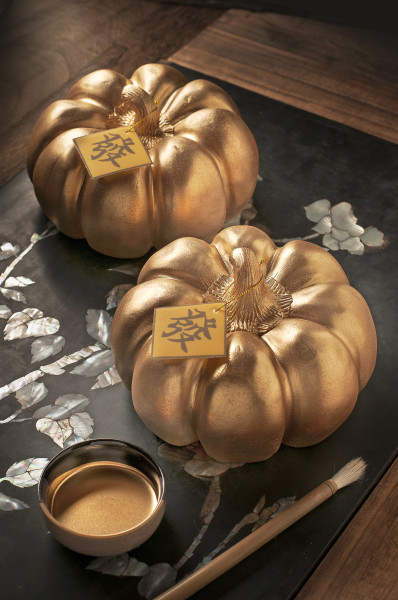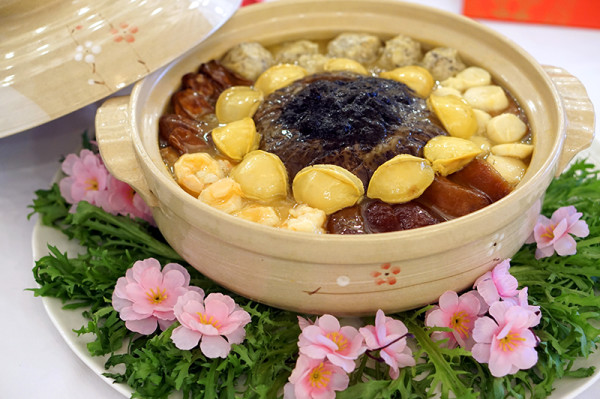 Cove99 Live Seafood
Helmed by Chef Pang Seng Hai (formerly of Chin Huat Live Seafood Restaurant and Tung Lok), Cove99 at Tanjong Pagar area serves up a tasty Hong Kong-style Pencai. The Premium Treasure Pot ($199 small, $388 large) differs from others in that it uses a pale gold, but luscious, collagen-rich broth. And once you reach the bottom, you're rewarded with a inviting heap of pig trotters. Each order of the Premium Treasure Pot also comes with a floral-themed thermo carrier.
72 Peck Seah Street
Tel: +65 6224 0991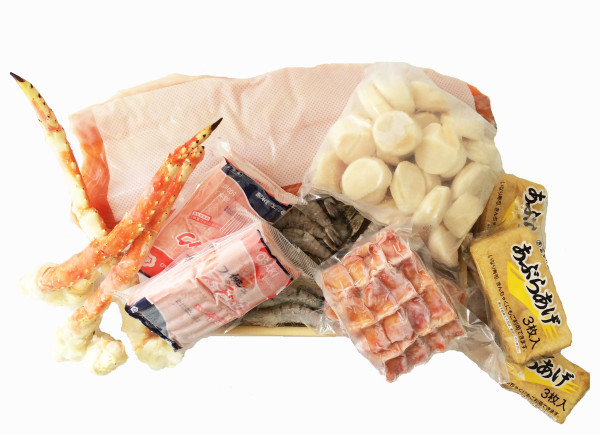 Zairyo

For those who prefer to put your cooking skills to the test (a la MasterChef), online grocer Zairyo delivers premium, air-flown items from Japan right to your door, making it that much easier to up the ante this Lunar New Year.
We love their convenient Party Packs (ranging from $51.80 to $278 for the Luxe Foodie Party Set, each good for about 4-6 persons). Each pack contains a medley of imported ingredients, ranging from fresh Hokkaido Uni (sea urchin) and flash-frozen seafood to seal in the freshness to essential staples of a Japanese pantry—like Sushi Su, Sashimi and Sushi Shoyu. Delivery fee of $20 is waived for orders above $100.
http://zairyo.sg/
Email: enquiries@zairyo.sg