Just a few doors down from The Refinery on King George's Ave is newly opened AEIOU. Founded by designers Dennis Lau and Joanna Fong, the eclectic cafe-cum-lifestyle store seems nary a hair out of place in its shophouse space that was previously an antique shop; the old sign still hangs sentimentally outside the facade, though can be confusing to first-time visitors.
Centred around the theme of conscious and simple living, the casual dining establishment furnished with a hodgepodge of upcycled accessories and homeware (that are also available for sale) is one that truly warms our hearts with hospitality and inspires to us to enjoy the unsophisticated pleasures in life.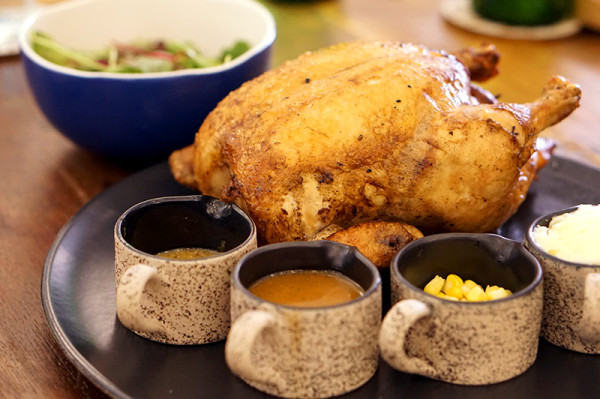 This back-to-basics philosophy is also translated down to their menu of good and simple, honest dishes.
A definite must-order is the extremely value-for-money Hot Chick from Head to Toe ($22.90)—whole chicken that is marinated, stuffed with onions, garlic, homegrown herbs then roasted till golden brown outside, tender inside—enjoyed with 2 condiments, 2 sides (their mash is pretty tasty too) and side salad that makes perfect for sharing or post-workout fuel.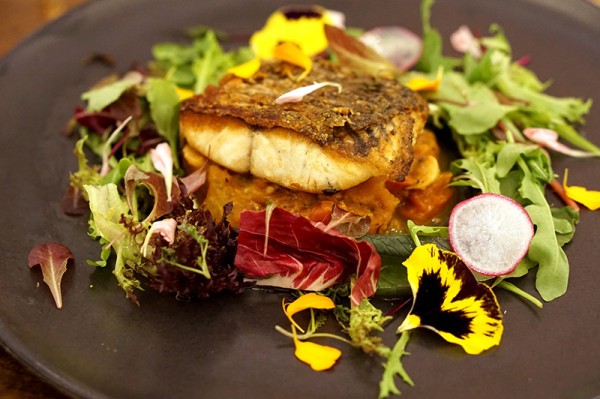 Delicious and worthy of return visits are the Haul from the Sea ($21.90)—pan-seared sea bass served over a thick tomato 'paste' that's flavourful yet doesn't overpower the white meat—and comfort food like the Beef Cheek Pasta ($24.90).
Hearty chunks of braised-till-tender beef cheek served with tagliatelle tossed in a lip-smacking balsamic vinegar reduction for that kick of acidity.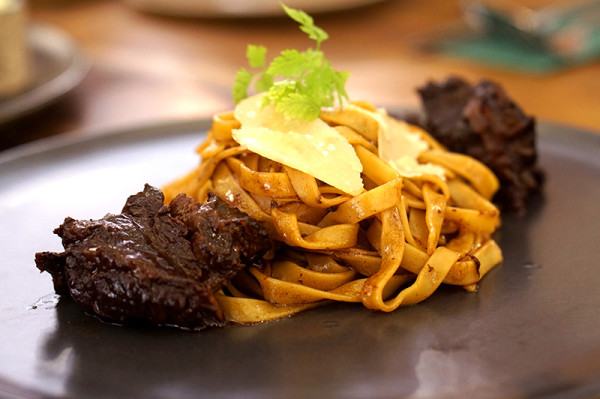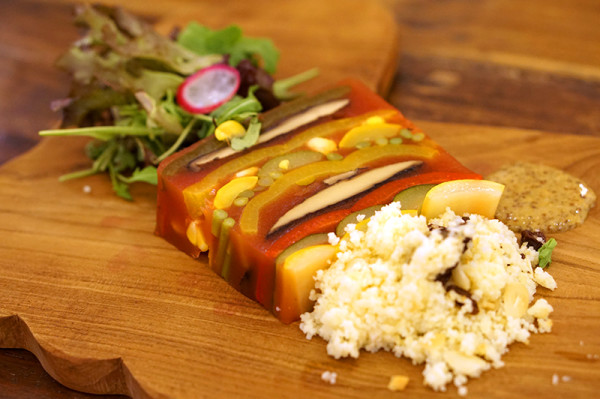 Vegetarians and friends of vegetarians will be delighted to know that their menu also contains a good number of meatless options.
I recommend the Rainbow Me-di-te-ra-ne ($22.90), a homemade terrine stack of Mediterranean greens and portobello mushroom served with toasted almond flakes and couscous.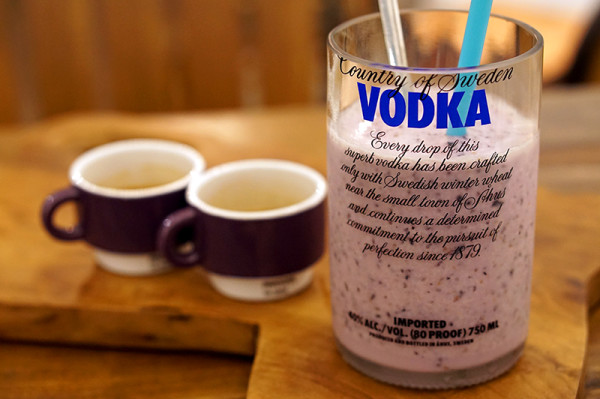 Go also for their unique fruit coffees, presented in upcycled Vodka bottles, that pair thick fruit smoothies with 2 shots of espresso.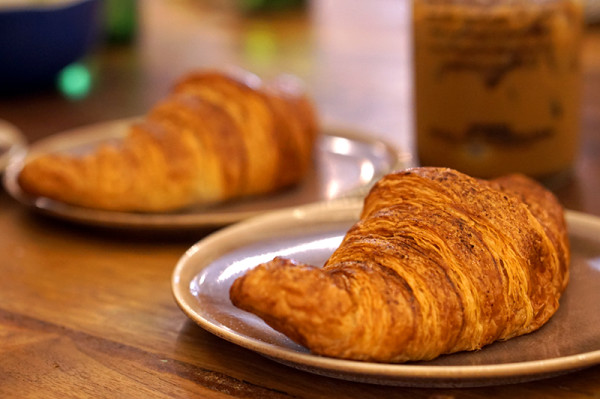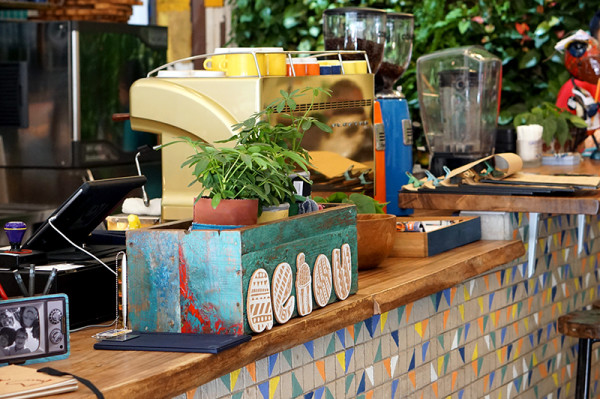 AEIOU Cafe
111 King George's Ave
Singapore 208559
Tel: +65 6291 2698
Operating hours:
Closed Mondays
Tuesdays to Sundays 10am-10pm