2014 has been a fantastic year in terms of food. Our bustling culinary scene has given rise to a great number of establishments that has sparked both taste buds and friendships over delicious grub.
Here are some new and rave-worthy restaurants and menus to check out this new year: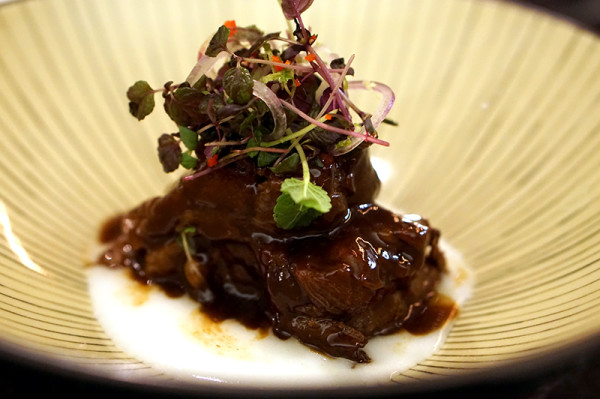 1. Style and Substance: May May
Nestled along Tras Street (just a stone's throw from Brasserie Gavroche) is newly opened May May, the latest addition to what is perhaps the hippest, most underrated dining stretch in Singapore. With its slick and contemporary aesthetics, it seems almost too easy to write off this Modern Asian newcomer as just pretty plates and thoughtful plating, but each bite surprises and delights.
Highlights: Flavoursome, executed till chopstick-tender perfection Braised Wagyu ($32) served atop pleasantly mellow rice puree, and the Sweet Potato Mousse dessert ($12)—dulcet cubes of purple and orange sweet potato mousse, Chantilly cream, spattering of pecan crumble contrasted with a smokey coconut-infused caramel sauce.
May May
65 Tras Street, Singapore 079004
Tel: +65 6221 4698
Operating hours:
Closed on Sunday, Monday to Saturday 11:30am to 3pm, 6pm to 10:30pm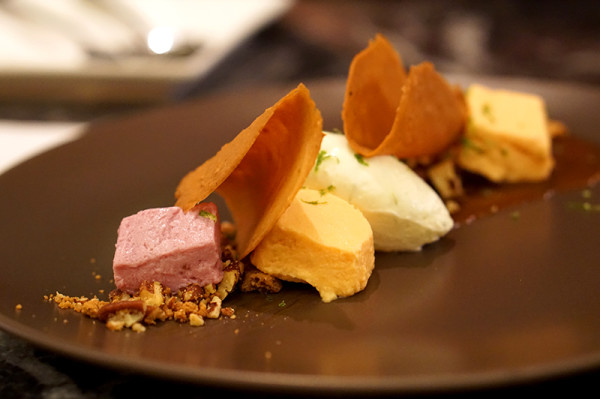 ---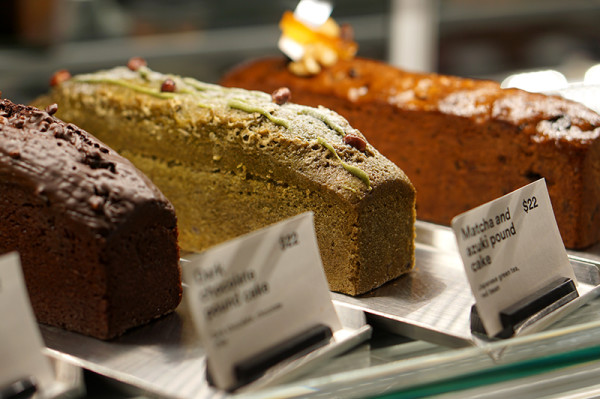 2. Rise of The Japanese: Pantler
For those with a sweet tooth, do pop by Japanese bakery Pantler on Telok Ayer Street. Founded by pastry chefs Matthias Phua and Tomoharu Morita, both of whom used to work at the Grand Hyatt Tokyo and Joel Robuchon Singapore, the chic hole-in-a-wall serves up a smorgasbord of desirable, fancy treats and some savoury items.
Highlights: Go for the Choux Creme ($5.50, choux puff filled with velvety creme patisserie), the silky-smooth Crème Caramel Pudding ($5.80), as well as the seemingly simple Ricotta Cheese Tart ($8.50) with hints of saltiness on a sweet, biscuity base.
Pantler
198 Telok Ayer Street, Singapore 068637
Tel: +65 6221 6223
Operating hours:
Closed on Sunday, Monday to Friday 8:30am to 8:30pm, Saturday 10:30am to 5:30pm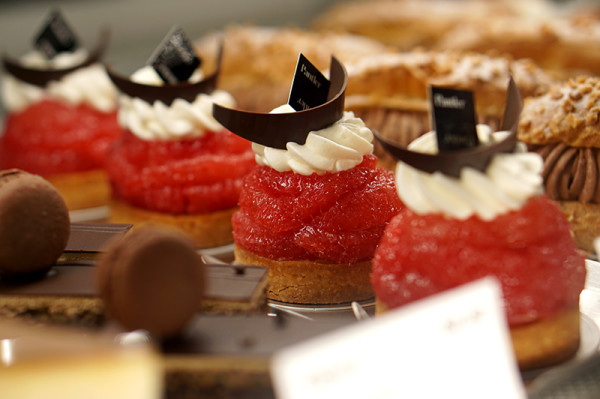 ---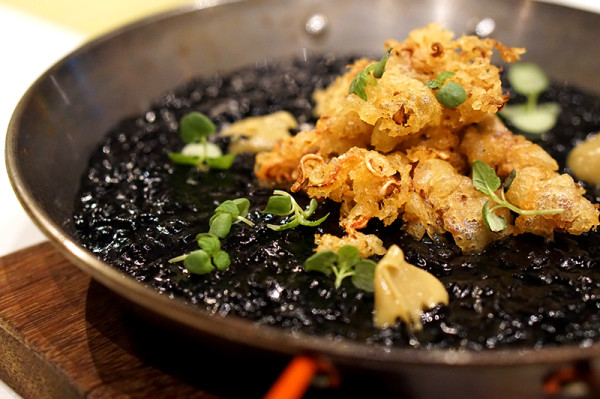 3. New Breath of Life: UNA
Former One Rochester bar and restaurant seems to have finally found its place, albeit with a new name and identity: UNA. Helming the kitchen now is Executive Chef Jean-Philippe Patruno and its latest menu revamp features improved renditions of the winning Spanish grub from his time at now-defunct Bomba Paella Bar, Martin Road.
Highlights: The beautifully rich and bold, 'wet' Black Squid Ink Paella ($55 for 2-3 pax, $75 for 4-6 pax) enjoyed with aioli and fried-crisp baby squid, succulent grilled Carabineros Prawns (pricey at $20 each, but a must-try), and the Bitter Chocolate Ice Cream, Olive Oil & Sea Salt dessert ($12)—an alluring composition of crisp accents and creaminess with bitter and salty notes.
UNA
1 Rochester Park, Singapore 139212
Tel: +65 6773 0070

Operating hours:
Monday to Saturday 6pm to 11pm, Sunday 11am to 4pm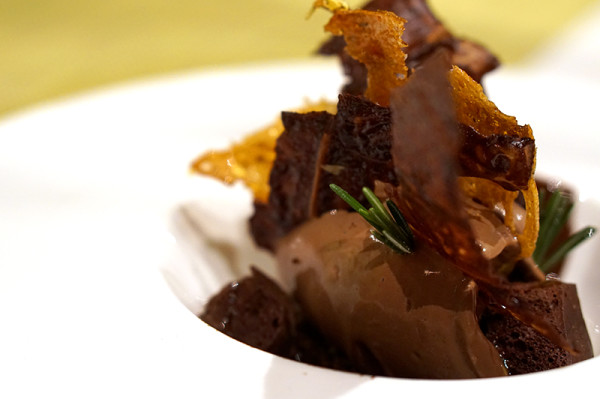 ---

4. Meatless Wonder: Joie by Dozo
In Singapore where diners are most definitely spoilt for choice, it seems almost foolhardy for the Dozo group to set up a vegetarian concept, and at Orchard Central no less. However, Executive Chef Sherwin Sim (formerly of Coriander Leaf Restaurant) dishes out some inventive and affordably priced crowdpleasers at rooftop dining affair Joie (pronounced 'joy') that makes the ascent to the 12th floor worth it. The memorable service and gorgeous plating helps too.
Highlights: Go for the set menus (6-course lunch at $38.80 or 7-course dinner at $68.80). I recommend the hearty Wild Rice—perfectly-sautéed wild rice with crunchy mixed vegetables such as carrots, baby radish and haricot verts—the Spring Vegetable Terrine of aubergine, carrots and mushrooms, teamed with a savoury garlic-onion emulsion and cheesy sesame wafer, and the intense Espuma Of Green Pea Cappuccino.
Joie by Dozo
#12-01 Orchard Central, 181 Orchard Road, Singapore 238896
Tel: +65 6838 6966
Operating hours:
Monday to Sunday 12pm to 3pm, 6pm to 10pm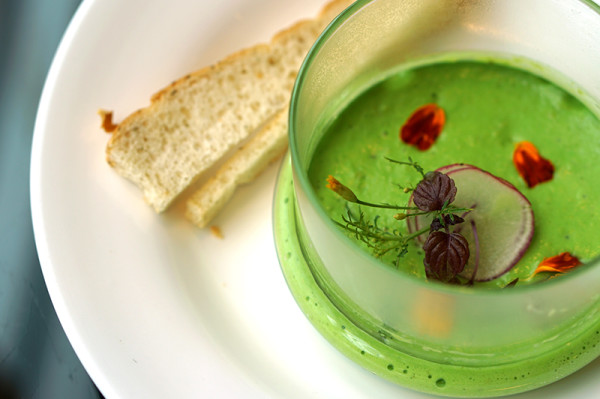 ---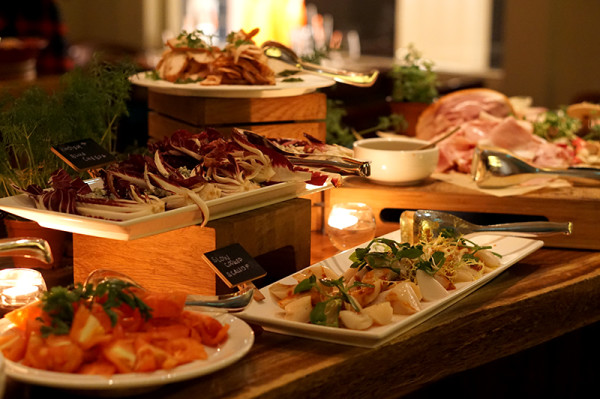 5. Best Kept Buffet Secret in Town: One-Ninety Wood-Fired Steaks and Seafood
Friends are always asking for buffet recommendations in town, and I almost want to pinch myself whenever I share about One-Ninety Wood-Fired Steaks and Seafood restaurant's new Mezze Dinner Buffet. It seems too good to be true but their sumptuous symphony of a Mezze Lunch Buffet by Executive Chef Giovanni Speciale and Senior Sous Chef Nicolas Owen has finally spilled over to dinner—and at a wallet-friendly $58 (includes appetizer and dessert buffet spreads with choice of main).
Highlights: Masterfully-executed, applewood-fired creations such as the Steak Frites (180g, 120-day grain-fed onglet), New Zealand-imported Baby Lamb Chops and the signature aromatic Truffle Foccacia stuffed with black truffle and mascarpone cheese, and sweets by Osaka-born pastry chef Yoshihide Hamamoto. I'm already plotting my next visit back for his Chocolate Yuzu Tart, an enrapturing blend of sweet, tart and bitter.
One-Ninety Wood-Fired Steaks and Seafood
Four Seasons Hotel Singapore, 190 Orchard Boulevard, Singapore 248646
Tel: +65 6734 1110
Operating hours:
Sunday Brunch 11:45am to 3pm, Saturday Mezze Lunch 12pm to 3pm, Lunch 12pm to 2:30pm, Dinner 6:30pm to 10:30pm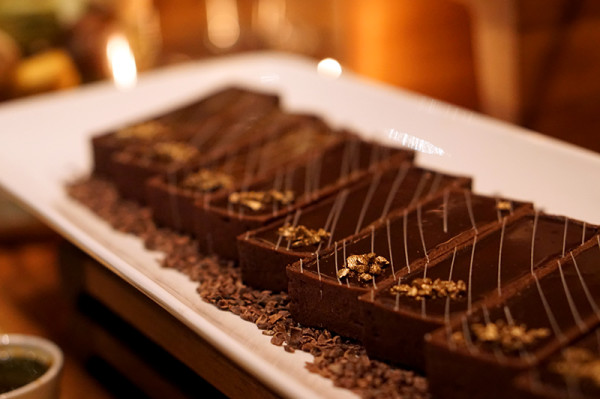 ---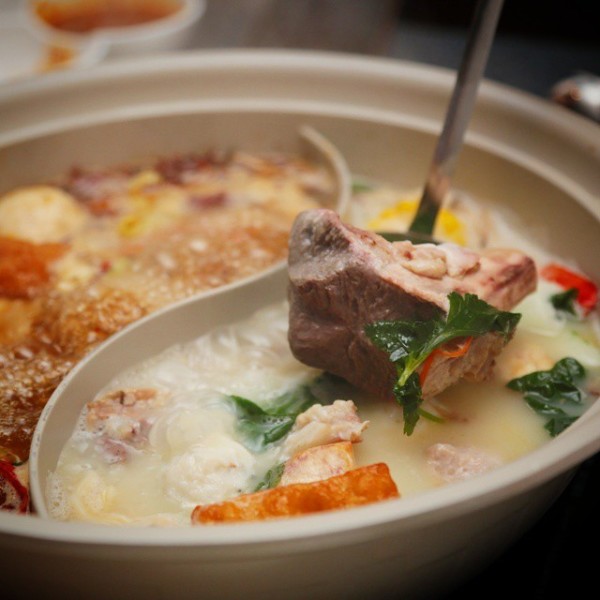 6. Chichi Steamy Affair: Hotpot Kingdom
The aptly-named, 110-seat steamboat restaurant at Marina Bay Sands pretty much sums it up. Established by Christina Tay, entrepreneur and seasoned restaurateur behind brands such as Hide Yamamoto and HY California, Hotpot Kingdom offers up a fine selection of flavour-packed broths simmered for hours for that richness, as well as impressive variety of premium ingredients such as Kagoshima Wagyu beef, fresh seafood, handmade meatballs and housemade fish and cuttlefish-paste noodles.
Highlights: I highly recommend the robust Pork Tripe soup and the Beef Consommé, or go for their fuss-free $49.80 per person set menu (includes selection of Macanese Pork Bone soup, Japanese Wagyu and Kurobuta pork and lobster).
Hotpot Kingdom
#B1-01B The Shoppes at Marina Bay Sands, 2 Bayfront Avenue, Singapore 018972
Tel: +65 6688 7722
Operating hours:
Daily 11am to 2:30pm (hotpot, dim sum and a la carte menu), 2:30pm to 5pm (dim sum only), 5pm to 11pm (hotpot and a la carte menu)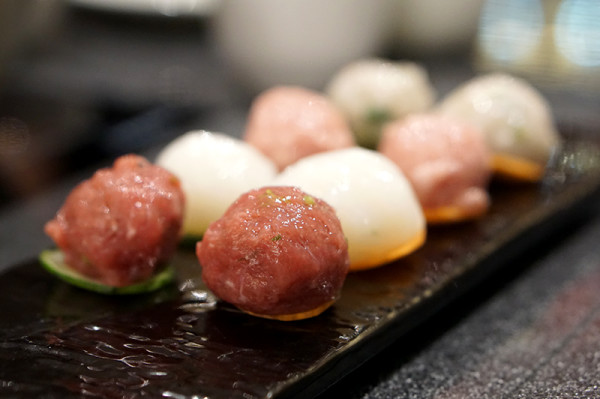 ---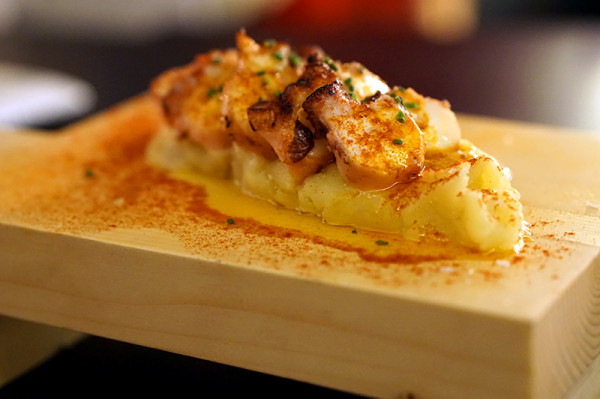 7. Star Catalan Cast: FOC
It's triple the Catalan spirit in a refurbished shop house on Hong Kong Street with FOC ('fire' in Catalan), new Spanish restaurant and cocktail bar. Helmed by one Michelin-starred Chef Nandu Jubany, former FoodBar Dada chef Jordi Noguera, expect a fun and boisterous night out with traditional tapas dishes given a contemporary twist paired with a menu of brilliantly delicious cocktails by award-winning mixologist Dario Knox previously from Catalunya.
Highlights: Must-tries include the superbly done Confit Pork Belly with pillowy-smooth cauliflower puree (instead of fat) under the crisp crackling, marinated shitake mushroom sliders with chunks of buttery foie gras, and the delicately crafted FOC Chocolate Burger—silvers of strawberry, mango, mint and a milk chocolate 'patty' between toasted white chocolate buns.
FOC
40 Hong Kong Street, Singapore 059679
Tel: +65 6100 4040
Operating hours:
Closed on Sunday, Monday to Saturday 11:00am to 1:00am, Lunch 12:00pm to 2:30pm, Dinner 6:00pm to 11:00pm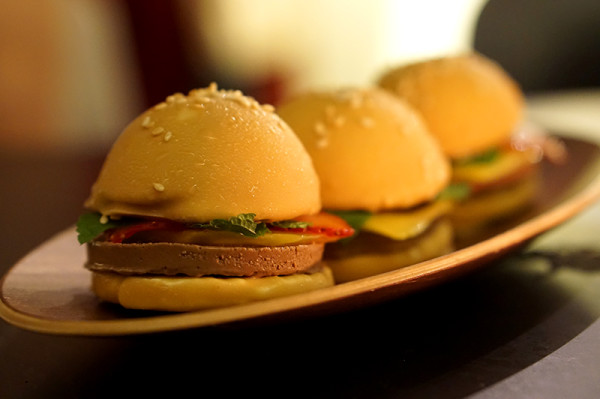 ---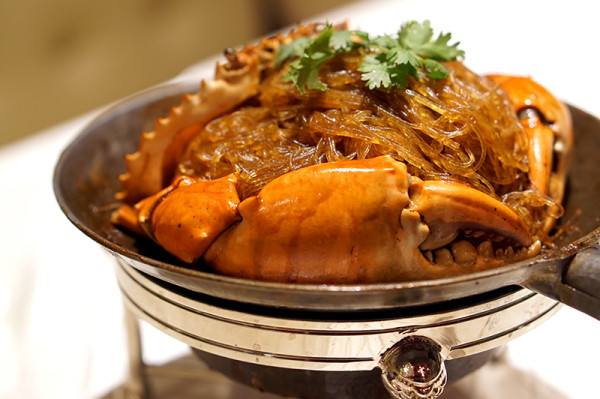 8. Seafood Gem in the CBD: TAO Seafood Asia
Despite the migratory flocks of executives that make their way out of the CBD on a daily basis, new seafood joint TAO Seafood Asia at upscale Asia Square manages to draw in a steady crowd with their delectable 'zi char' delights by Head Chef Lee Tong Kuon (former Executive Chef and co-owner of Thai Village) with a strong focus on sustainable seafood offerings and homely favourites done well.
Highlights: Standouts include the Crispy Fish Skin ($10) with just enough salted egg sauce to flavour, retaining that crisp and lightness, the wok-tossed Fried Fish Maw with Prawns ($44), and chunky Sri Lankan White Pepper Crabs ($6 per 100g) with a lip-smacking, peppery zing.
TAO Seafood Asia
#02-10 Asia Square Tower 2, 12 Marina View, Singapore 018961
Tel: +65 6844 9969
Operating hours:
Daily 11.30am to 2.30pm, 6pm to 10pm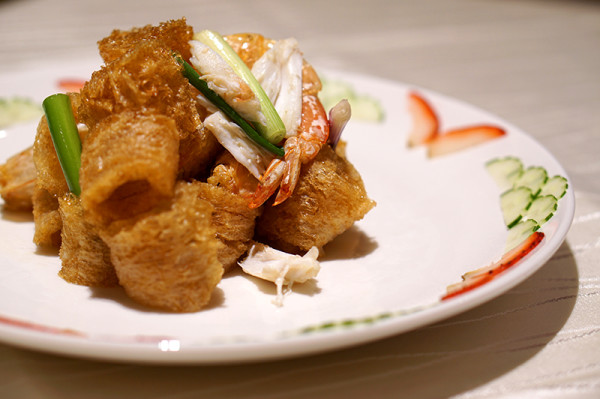 ---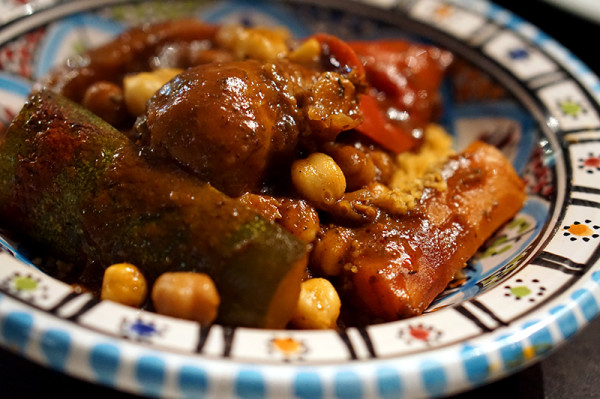 9. S.League Duo: The WEJS
An unlikely pairing, but The WEJS (pronounced as 'wedges') proves footballers are passionate cooks as well. Founded by S.League buddies Jeremy Chiang, Walid Lounis and their wives Erica and Suyi, the cafe serves up simple yet flavourful, authentic Tunisian cuisine (most of which are Tunisia-born Lounis' family recipes handed down through generations) in the serene and laidback surrounds of Rochester Park.
Highlights: Most of their concise menu is good. My personal picks are the toothsome Couscous Chicken Tunis ($18) and the heart-warmingly bold Shakshouka ($15).
The WEJS @ Medici Café
44 Rochester Park, Singapore
Tel: +65 9061 8584
Operating hours:
Closed on Monday, Tuesday to Thursday 5pm to 11pm, Friday to Sunday 5pm to 12am

---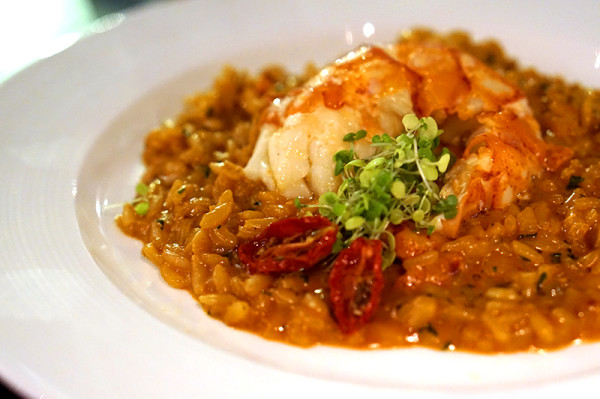 10. Secret and Secluded: The Find
Balzac Brasserie has recently ceased operations at Rendezvous Gallery. For those who can't wait till its reopening in April, we suggest giving The Find at Rochester Mall a try. Head Chef Andre Teo, the former sous chef of Balzac Brasserie, manages the kitchen and his comforting repertoire of classic European cuisine will satiate both causal diners and regulars of Balzac alike.
Highlights: Everything on the menu is housemade, with the exception of gelato taken from Chef Teo's friend's cafe. Go for the Slow Cooked Chicken Leg ($18), executed till fork-tender and enjoyed with a thick, savoury sauce that accentuates the natural sweetness of the white meat, the finessed Mushroom Soup ($10, he's got the flavours and textures down pat), and the Lobster Risotto ($28).
The Find
#02-15 Rochester Mall, 35 Rochester Drive, Singapore 138639
Tel: +65 6659 8215
Operating hours:
Daily 11:30am to 2.30pm, 6pm to 10pm