With less than 10 days to Christmas, we bring you the 8 best festive picks available this 2014 that are actually worth putting your waistline up on the front line for. Read on, and indulge!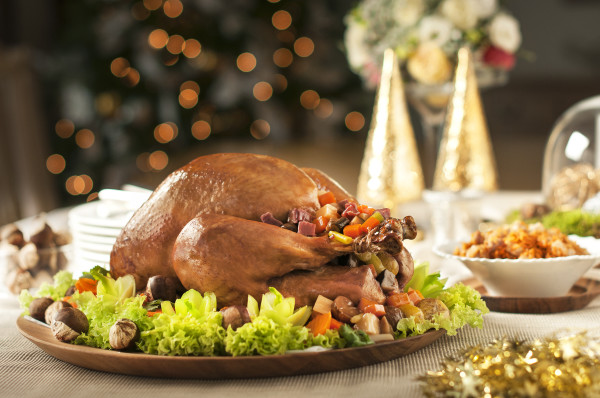 1. Masterfully executed to succulent, tender perfection is Goodwood Park Hotel's Steam Baked Turkey ($198, feeds 8-12). Using a special 2-hour steam bake process, the chefs manage to lock in both flavour and moisture in the meat that is stuffed with freshly peeled whole chestnuts, 'Jin Hua' ham, black mushrooms, bamboo shoots, carrots and spring onions, then swathed in a glistening, lip-smacking gravy made from drippings and enjoyed with fragrant yam rice.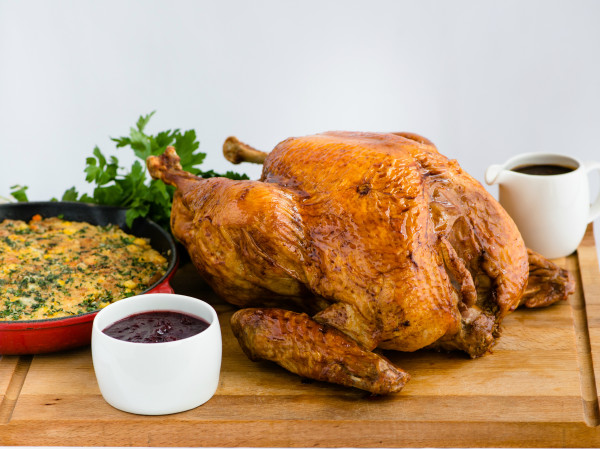 2. Taking home the 'Best Buffet' award at the recent Epicurean Star Awards by Restaurant Association of Singapore, Executive Chef Vincent Aw dishes out what we feel is the 2nd-most delicious turkey this year. The Pan Pacific Singapore's brilliant Roasted Turkey ($148, 4.5kg) that's served with a most scrumptious cornbread and housemade sausage stuffing—so good, we went back for thirds—savoury giblet gravy and cranberry sauce.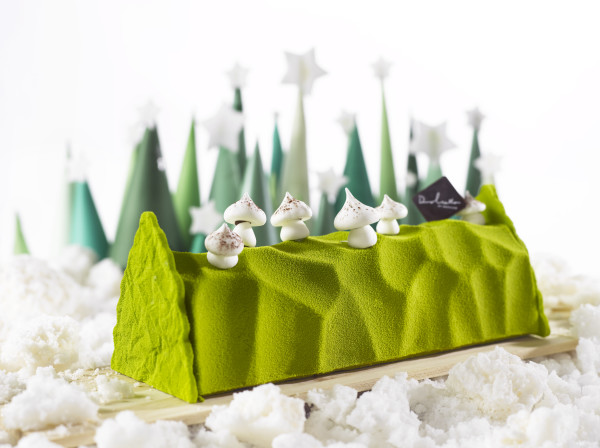 3. Enrobed in an intriguing green hue is Regent Singapore Dolcetto by Basilico's winning Bronte Pistachio & Crunchy Praline Log Cake ($79, 1kg). Admittedly peculiar and sure to turn heads at any event—think Elphaba of Wickied—the creation hits all the right notes with its finessed, delicate balance of tangy mango curd and crunchy praline in a pillowy embrace of vanilla almond sponge and luscious chocolate pistachio mousse.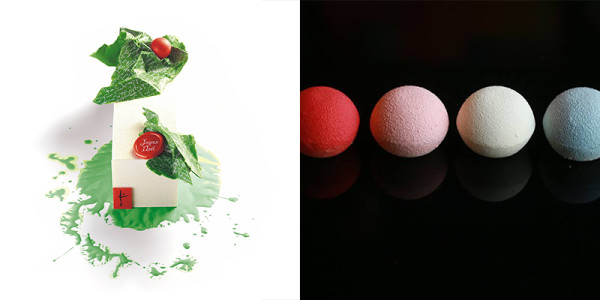 4. Award-winning pastry chef Janice Wong gives the traditional log cake her own spin with an abstract art-inspired Truffle Dove ($75) that teams subversive yet delicious and clever flavour combinations–white truffle with smoked eggnog and salted caramel .
Try also her range of mod, spherical mini cakes ($10 each) available in festive flavours such as Praline Christmas Ruby, a fusion of dark chocolate, praline, cocoa nibs and raspberry, and the Mistletoe, mint with milk chocolate, gingerbread and chestnut.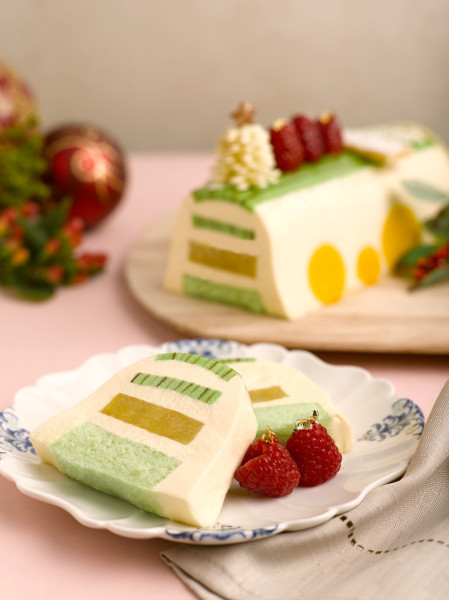 5. Redolent of heart-warming, childhood flavours is InterContinental Hotel Singapore's Heritage Peranakan Log Cake ($70, 1kg). This local-inspired rendition will please both seniors and kids alike with its pairing of refreshing lime-coconut mousse and pineapple-ginger compote between layers of irresistibly soft pandan sponge and pandan kueh.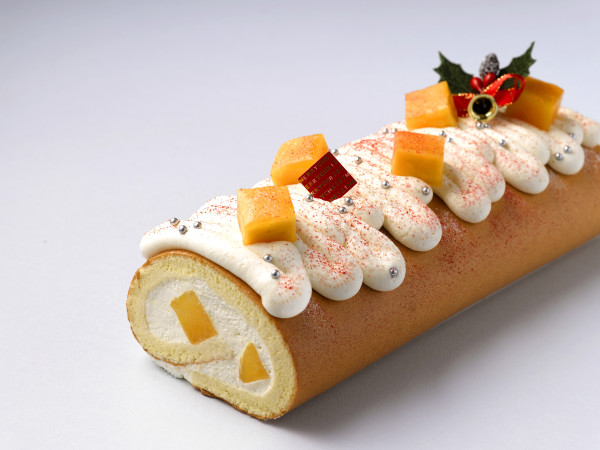 6. Inspired by his visit to a Japanese patisserie in Kichijoji, Japan, Antoinette's Chef Pang conjures up something lighter this season—a change from his usual decadent desserts—with his Kichijoji Soufflé Roll (petit $53.50, grande $107). Fresh mango cubes are enveloped in soft mousse-y vanilla crème Chantilly goodness, infused with kirsch liquor, then rolled and finished off with icing sugar "snow" and dash of raspberry powder.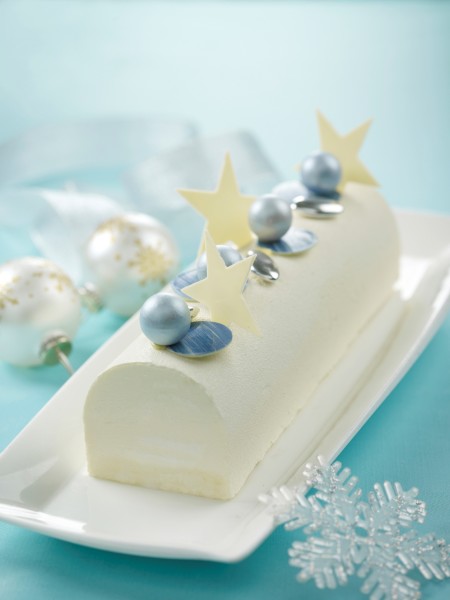 7. Nothing spells 'Christmas' quite like snow. And since it's only wishful thinking in Singapore, the closest we'll get is Shangri-La Hotel Singapore's new and wintry—don't get us started on Frozen's 'Let It Go'—Vanilla Salted Toffee Log Cake ($60), a pleasing concoction of vanilla, salted toffee, apple tartine with hint of spices.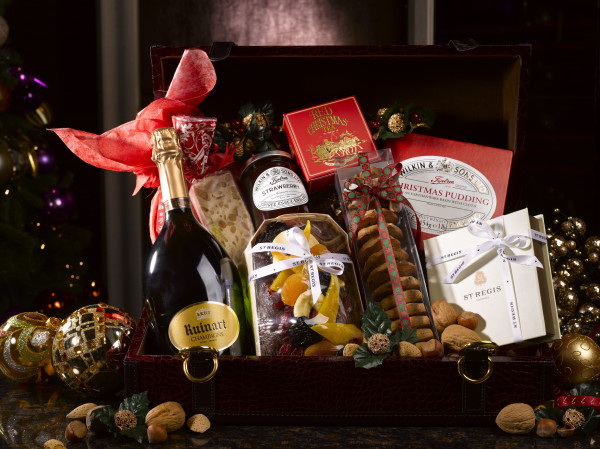 8.Perfect for those who can never decide what they want in their Christmas stocking, consider this lavish St. Regis Singapore Christmas Hamper ($298) that also works as a centrepiece, consisting of Christmas brandied cherry fruitcake, Christmas stollen—the best we've had this year, second to the almost legendary offering by Conrad— with dried tropical fruits, Christmas pudding, nougat, fruit preserves, assortment of handcrafted chocolates, TWG Christmas Tea, and bottle of "R" de Ruinart Brut NV.