It's not easy finding a place to dine at in the CBD that's delicious, healthy and value-for-money at the same time. Most food offerings usually only satisfy two out of three criteria—sometimes one, or even none—so it's a battle between your taste buds, health and wallet.
That is, until NUDE Seafood opened.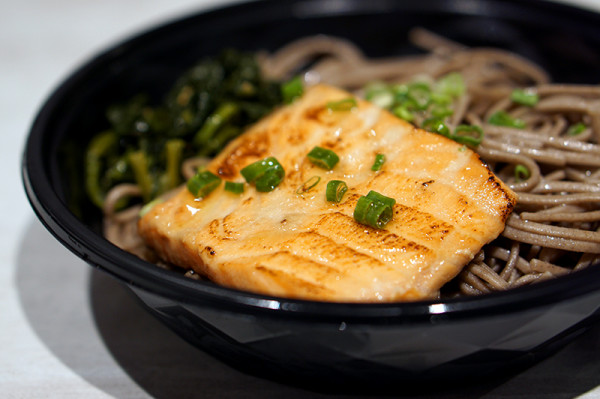 Located on the first floor of Marina Bay Financial Tower 3, the modern space serves up a concise menu of hearty and inexpensive seafood meals—they import their fresh seafood daily. Dishes are kept simple, the flavours bright and refreshing, and everything is artfully plated.
I didn't get to sample everything, but most of what I did try impressed—and this was an unannounced, chanced visit when the kitchen was just barely five days old.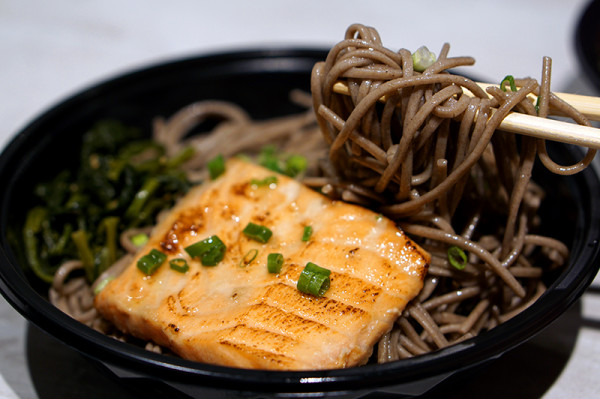 My favourite dishes here are coincidentally both salmon.
Available through the day is the Aburi Salmon Belly ($13, takeaway available) that's served chilled with soba. Following the chef's suggestion to let the noodles sit in the housemade dashi broth for 2 minutes first, some of that fatty goodness from the salmon seemed to have seeped into the broth, lending the noodles a nicely rounded, oily touch that's still pleasantly light on the palate.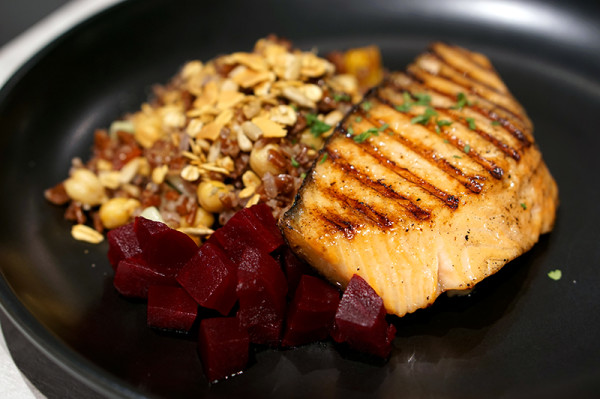 But it is the rave-worthy Hickory Smoked Salmon ($16, served only at lunch and dinner) that will keep me coming back for more.
Masterfully executed, the salmon is cooked perfectly—the flesh still juicy with an alluring smokiness that develops on the tongue—and teamed with 'forgotten grains' with a delightful zing of citrus.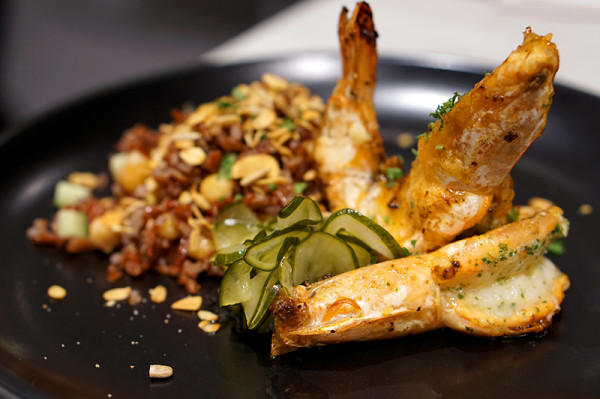 NUDE Seafood
Marina Bay Financial Centre Tower 3, #01-02
12 Marina Boulevard, Singapore 018982
Operating hours:
Mon – Fri 8am-8pm