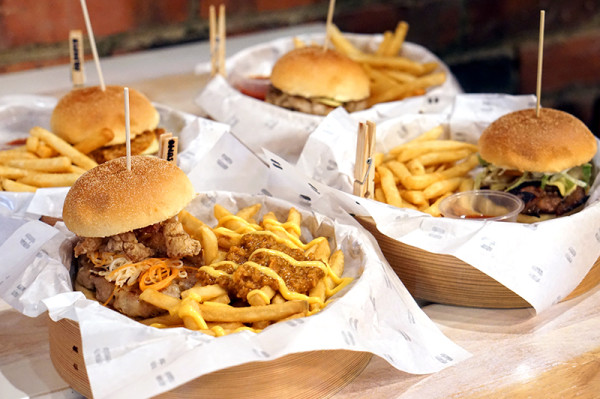 Snuggled amongst the ranks of eateries along Circular Road is new entrant, Dojo. Not to be confused with the various fitness and Japanese establishments that litter the area, this self-service burger outlet divvies out all things pork to the predominantly white-collared crowd that occupy the area.
It is a tiny 30-pax space with an even smaller menu—eight burgers, two sandwiches, two salads and eight choice of snacks (prices range $4-13)—but items packed flavour and I truly enjoyed how Dojo unabashedly serves up gratifying, fatty and oily pork dishes when others are going down the 'healthy food' route.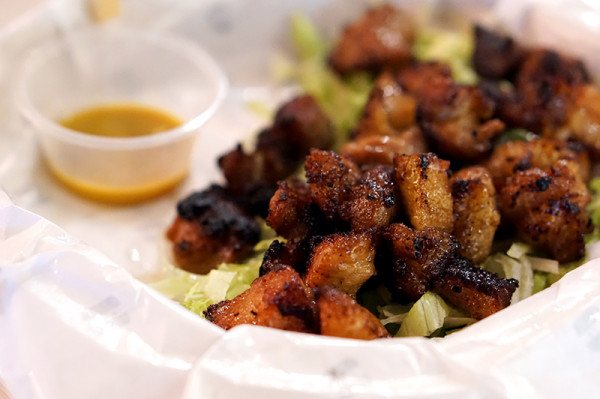 A definite must-order is the delicious Pork Grillets ($6) with slightly charred, smokey edges that makes for the perfect mid-week treat, and is something I'd gladly pop in to grab if passing through the area.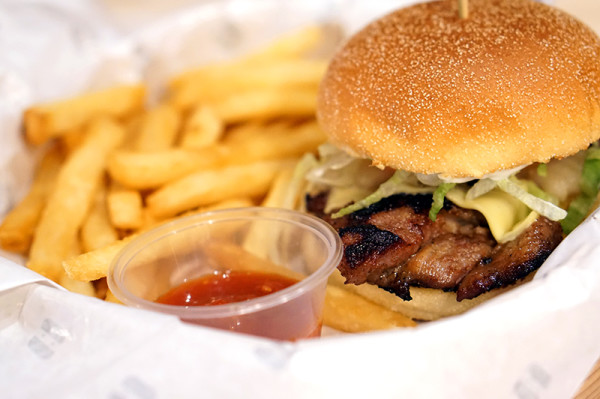 The biggest difference between Dojo's pork patties and the beef patties that we're more familiar with is that bite and juiciness from the latter. For those who must have that jaw workout in a meal, go for the Little Dragon ($12)—a pleasing trio of lettuce, tomatoes and cheese atop juicy, grilled pork chop.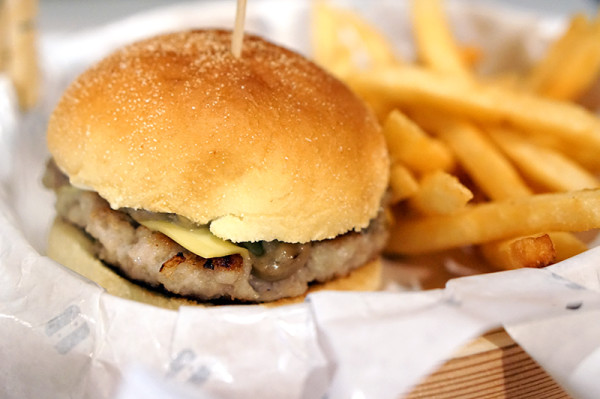 Else, go for the Kaiju ($12) or Hadoken ($13)—the two noteworthy burgers that I personally feel best showcase their signature tender pork patties.
Think of the Kaiju as an upgrade of the childhood favourite Mushroom Swiss, with a dulcet sauce made from an earthy combination of shiitake, champignon and paddy straw mushrooms; and the Hadoken, a twist on the Rendang burger, but with spicy chilli meat sauce, cheese, diced onions and a layer of crunchy bacon.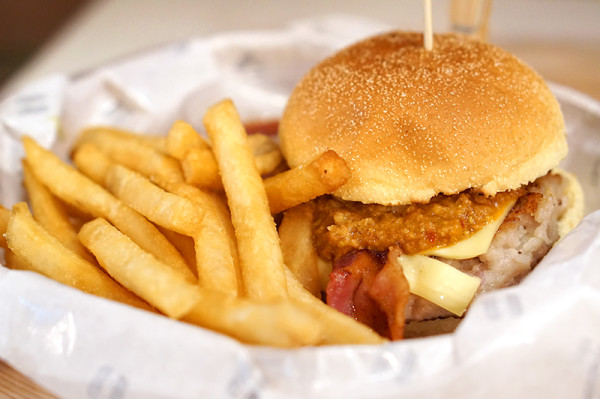 What didn't quite work for me though was the Sumo burger ($13, additional $2 to upgrade to chilli cheese fries). Like its namesake, the unwieldy burger of salad, roasted sesame dressing, pork patty and crisp batter-fried pork belly made it cumbersome to truly enjoy the dish in its totality.
Dojo may not serve up the best burgers—and food snobs will probably lament the lack of craft beers, fancy cheese and artisan buns—but it still makes for a decent bite in the CBD.
Dojo
72 Circular Road
Singapore 049426
Operating hours:
Closed Sundays and PHs
Mon – Sat 11am-3pm, 6pm-10pm