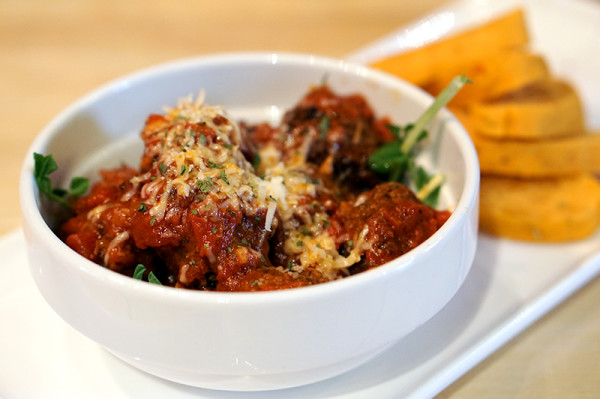 It seems all too easy to operate a cafe these days, what with close to 200 new openings in Singapore just this year and cafe-hopping becoming the hottest weekend recreation amongst social media savvy youths. Throw on some Spotify, poached eggs on muffins and cutesy latte art over mediocre coffee, and—Bam!—you have a cafe.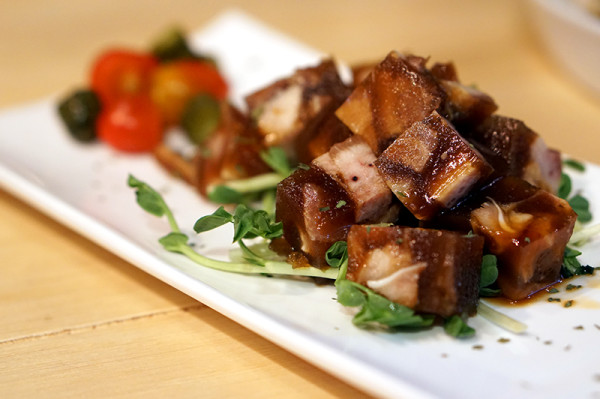 Arterial Cafe may seem like the next perfect hipster joint, jammed between a mishmash of Chinese eateries behind the iconic Sri Mariamman temple, but revamped menu conceptualized by modest, headphone-donning chef Siong and consultant chef Shen Tan (formerly of The Wok & Barrel and Ujong) showcases it has much more to offer than those Instagram-ready yet bland rainbow cake cafes out there.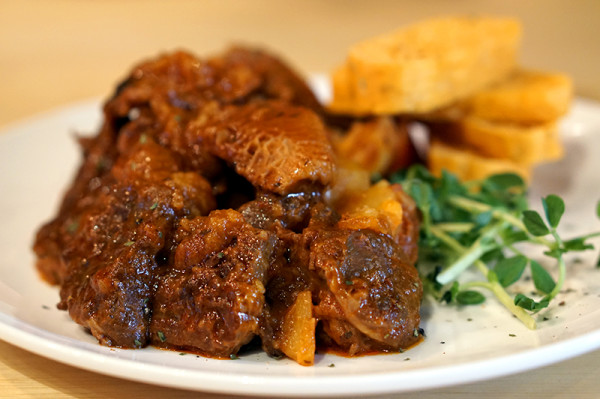 What truly shone for us were the slightly more adventurous offerings inspired by some classically Asian dishes. The hearty Hunter's Beef Stew ($16.90) brings together brilliantly executed, slow-cooked chunks of tripe and beef in a tasty tomato-base sauce.
I also enjoyed their homemade Pork Aspic Terrine ($13.90). Instead of the usual rendition with Chinese wine and spices, it is kept simple here where the porcine cubes—made from pig's ears, tongue and belly—are served chilled and that refreshing, part crisp part gelatinous texture takes center stage.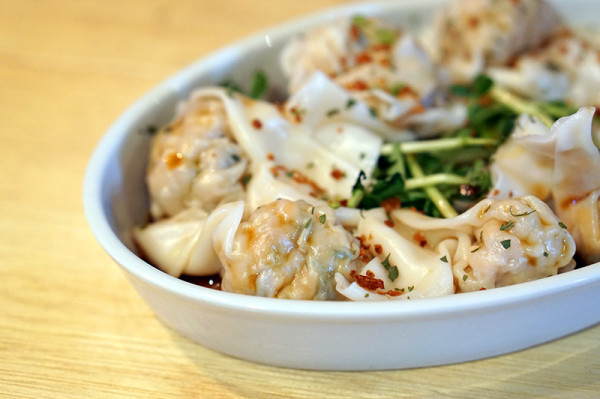 Other dishes to try include Arterial Handmade Wonton ($11.90) with a tart, lip-smacking balsamic vinaigrette—though the wontons themselves were nothing to shout about—and the value-for-money Squid Ink Aglio Olio ($15.90), also the most expensive dish on the menu, with fresh prawns and squid from the nearby market.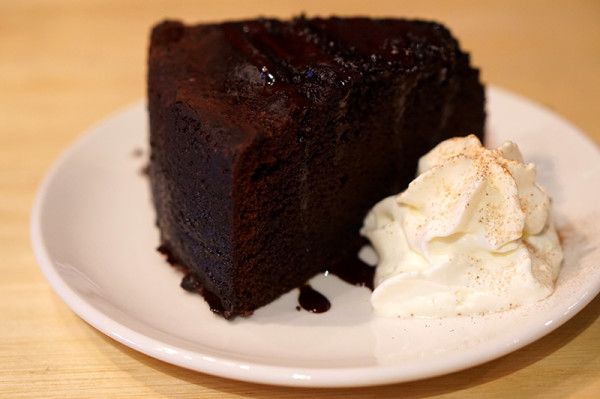 For those cannot do without your coffee and cake, Arterial Cafe also serves up coffee—beans by Liberty Coffee—and a delightfully rich, moist Mocha Cake ($6.90) made with Valrhona chocolate and house-pulled espresso.
Arterial Cafe
24 Temple Street
Singapore 058569
Tel: +65 6222 8589
Operating hours:
Closed Mondays
Tues – Sun 10am to 10pm