If authenticity is the name of the game, new Sopra Cucina & Bar at Pan Pacific Orchard—Singapore's first Sardinian restaurant—has got all the nuances and flavours pat down in its gentrified enclave filled with a charmingly eclectic assemblage of vintage finds, dark wood and leather.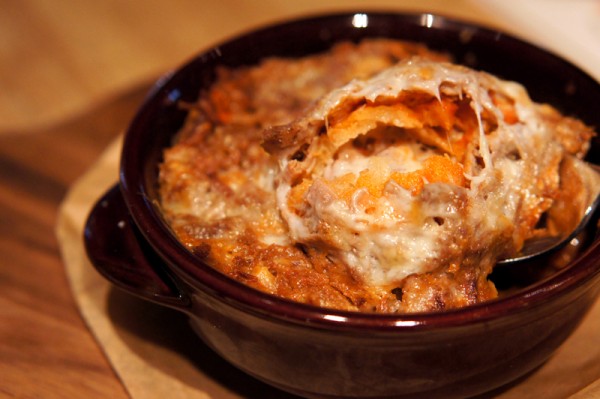 Featuring a roll call of finessed Italian classics and "so old it's almost forgotten" Sardinian dishes—as how native Sardinian Head Chef Simone Depalmas put it—the menu here eschews from milk and butter, firmly believing in the pure quality and taste of choice ingredients. We eat through almost the entire menu degustazione sardo (4-course degustation menu, starts $98 min. 2-pax) to bring you the details.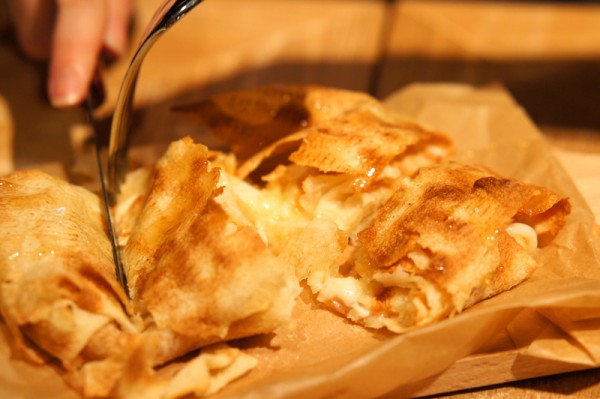 Chef Depalmas politely hushes us with a "Must eat now," the moment our starter arrives, and we soon find out why. The Biscotto di Pecorino ($22 a la carte) presents molten fresh pecorino cheese in a crisp, delicate Carasau bread (traditional Sardinian flatbread), with just a drizzle of honey, that is no doubt best enjoyed warm.
Also delicious is the Zuppa Gallurese, a traditional Sardinian bread soup resembles a savoury bread pudding—except this version uses lamb stock and pecorino cheese.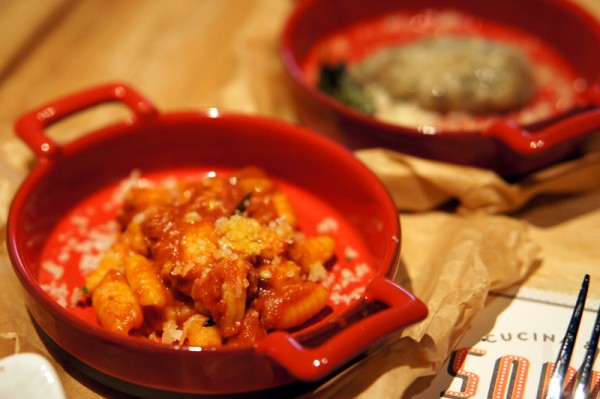 Of the degustation menu, the Malloreddus alla Campidanese ($26 a la carte)—home-style Sardinian gnocchi in a exuberant pork and rosemary sauce—is quick to become consentaneous favourite, followed by the Culurgiones Ogliastrini ($28 a la carte). Served with butter and sage, each precious dumpling-like parcel is mild and creamy on the inside, paired with an intriguing lingering hint of mint.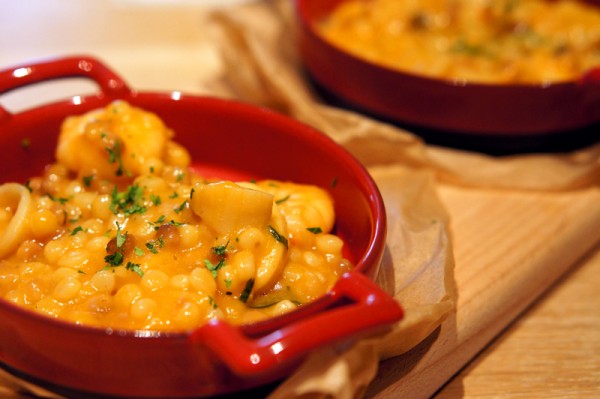 The Fregola ($29 a la carte)—traditional Sardinian roasted semolina pasta the size of swollen couscous—while deflty executed to perfect al dente, simply and unfortunately paled in comparison.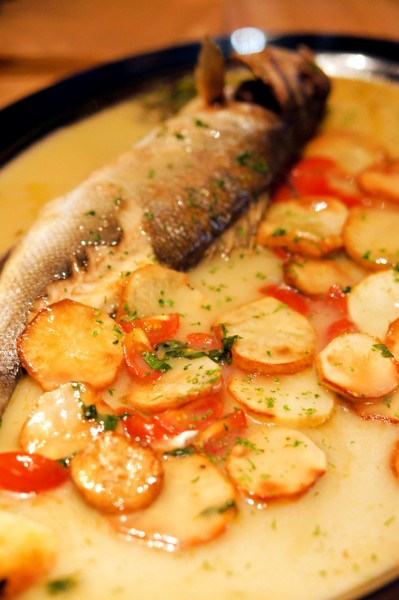 Using purely the natural juices from the fish itself, dash of herbs, potatoes and tomatoes, it seemed almost unbelievable how Chef Depalmas was able to produce such a robust sauce for this simple Pesce del Giorno (Fish of the Day, market price) dish that had us scrapping the bowl for more.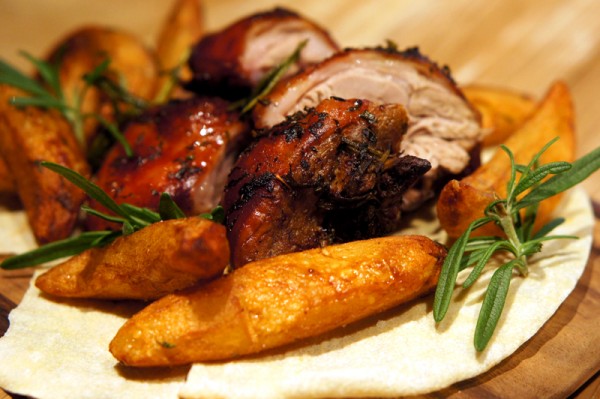 Equally impressive is the Porcheddu Sardo (additional $15 for degustation menu)—traditional Sardinian suckling pig with delicate, crisp skin—though the Agnello alla Sassarese ($35, a la carte) proves to be a close second with meltingly tender slow-cooked lamb chunks in a full-flavoured olive stew, served with potato puree and shredded cheese.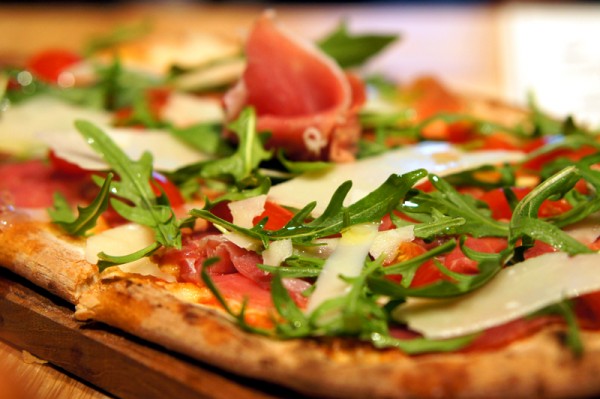 Using a wide array of imported ingredients from Italy, co-founder and award-winning Pizza Master Chef Luigi Gianni serves up unique and moreish pizzas creations—like the Wagyu- and French fries-topped Mad Cow ($59, 14"), and the decadent The King ($57, 14") that comes with fresh mozzarella, cream, salmon and caviar. Similar to Neapolitan pizzas, but the pizzas have a thinner, crispier crust, and without the charred spots.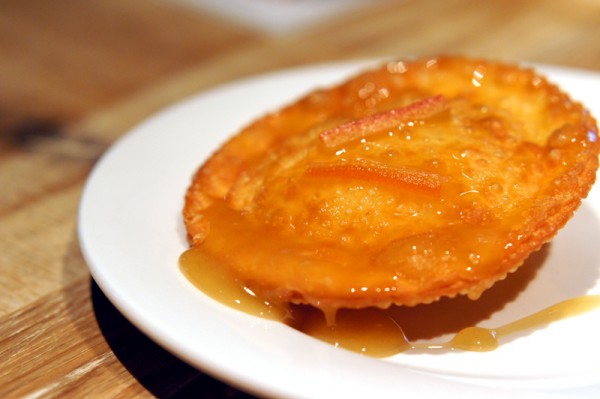 Reminiscent of our cheese-filled starter, the Seadas (included in degustation menu, $15 a la carte)—crisp, traditional Sardinian fritter with gooey cheese, honey, and topped with tangy orange zest—brings us almost a full circle and makes for a wonderful way to end the meal, though go for the Baba ($15) if you have the stomach room.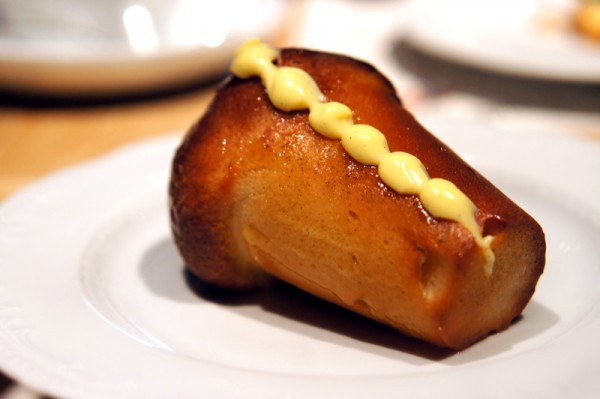 Indulgent soaked in rum, and filled with light pastry cream, Pastry Chef Manuel Besquet's seemingly innocent small yeast cake delightfully melts into a puddle of alcohol in the mouth—the perfect way to sneak liquor into any meal. They've also an non-alcoholic version, but what's the fun in that?
Note: This was an invited tasting.

Sopra Cucina & Bar
Pan Pacific Orchard Hotel, #01-02
10 Claymore Road, Singapore 229540
Tel: +65 6737 3253 | Website
Operating hours:
Closed Sundays
Mon to Wed: 11.30 AM to 12.00 AM (last order 11.00 PM)
Thu to Sat: 11.30 AM to 2.00 AM (last order 11.00 PM for restaurant kitchen, 1.00 AM for pizzas and bar snacks)