In the sixth installment of their signature Arts Celebration series, The St. Regis Singapore honours the United States of America with a week-long American Kaleidoscope tribute showcasing distinctively American culinary, visual and performing arts experiences. Find out more at http://www.stregissingapore.com/arts-celebration.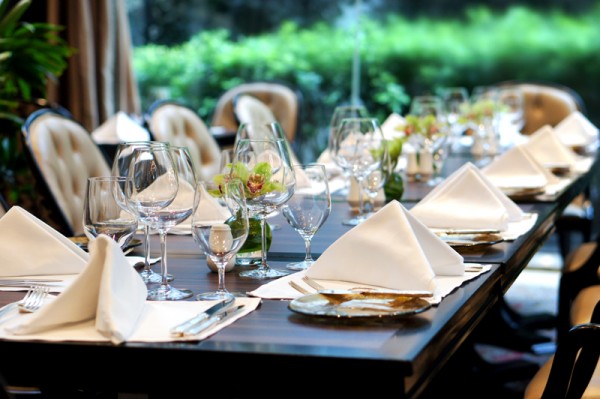 Hailing from The U.S. Grant, A Luxury Collection Hotel, San Diego, Chef Chris Kurth serves up an exclusive epicurean experience with the American Kaleidoscope 5-course dinner ($188 per person with pairing wines. 29 Jul-4 Aug, excluding 2 Aug) that teams his unique modern interpretations of some iconic American favourites with boutique American wines—selection of wine changes every night.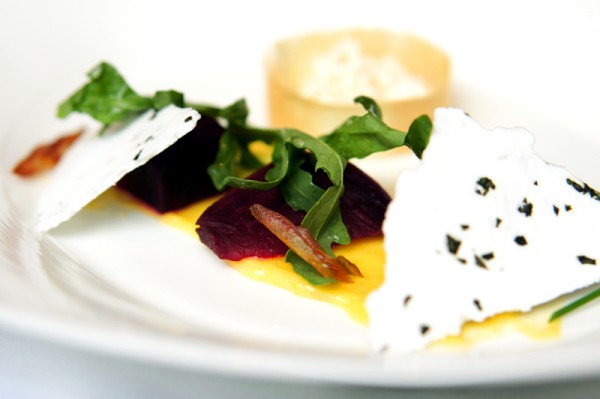 As pretty as it is delicious, the Baked red beet root starter was an instant mood-lifter on that damp Saturday afternoon. The characteristically sweet and earthy taste of cooked beet root is firmly balanced by ricotta and a slightly tart custard. What I'd thought to be bacon turned out to be shreds of California dates, and with fragile meringue of tarragon and chive, added more dimension to the dish.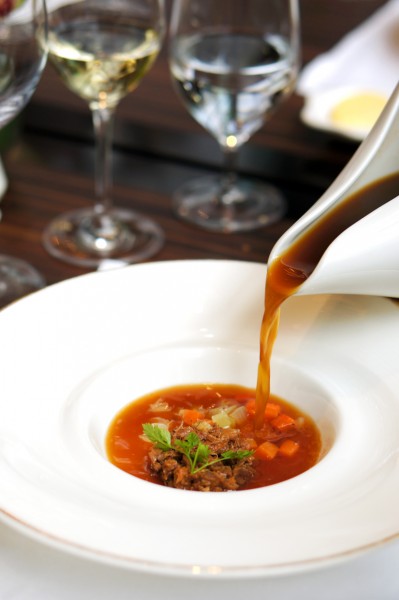 It seems America may not be too different from Asia, what with Chef Chris pioneering Turtle soup in San Diego—made using turtles near the U.S. Grant itself—though the reptile has now been replaced with US Black Angus beef and tongue. Braised for hours then served with a robust fish and beef stock, it makes for heart- and soul-warming, wholesome enjoyment.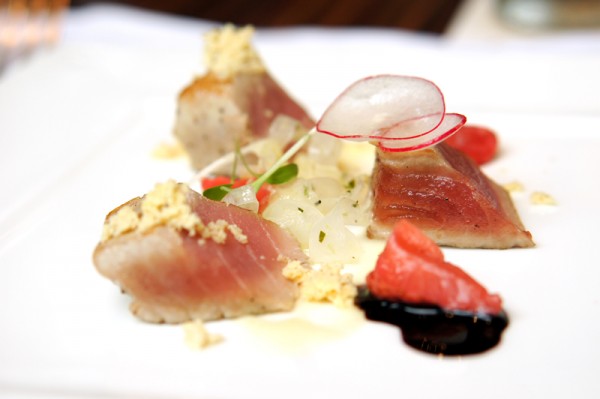 While the Albacore tuna could admittedly be less well-done for my liking, the sprinkles of delightfully creamy powdered brown butter made up for it. Pair it with dulcet tones of pickled strawberries and an intense Oregon pinot nior reduction, and the dish is suddenly plump with promise again.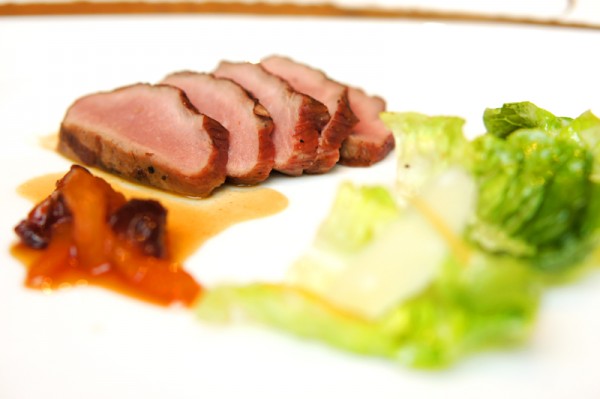 Executed with finesse, the Charcoal-grilled Colorado lamb saddle is supple with frankly sexy smokey notes. The overtly sweet dried fruit preserve makes for an usually well team with the succulent lamb, with preserved lemon and shaved parmigiano reggiano to cut through the sweetness. Add a dash of crushed black pepper for that extra oomph.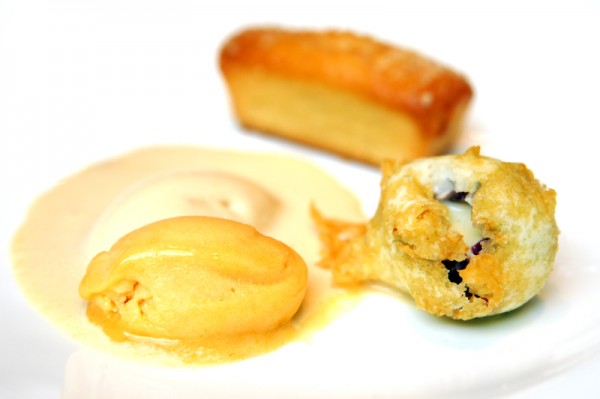 The dessert fared a little well. I appreciated the apricot sorbet that coupled with the moist almond brown butter cake beautifully, but the milk confiture was so surprisingly creamy and sweet that I'd thought I was back at Rang Mahal. Thankfully the gorgeously crisp, fried white chocolate and black cherry beignet made for a mellow, pleasant bite to go along with my coffee and the housemade mignardises.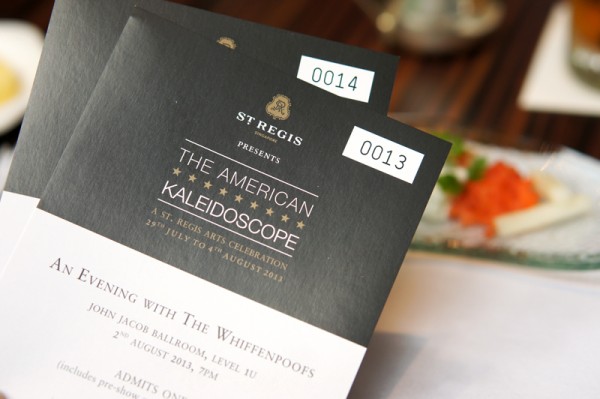 [GIVEAWAY] For the finale of the American Kaleidoscope, The Whiffenpoofs (one of the world's oldest and best-known collegiate a cappella groups, consisting of 14 senior Yale men) will be performing at the John Jacob Ballroom for a one-night only performance, as part of their World Tour, on Friday (2 Aug) 7pm—and we've got a pair of tickets (worth $120) to give away!
Steps: Simply share this post on Facebook, and tag Six and Seven.
Winner will be announced on our Facebook page on Thursday (1 Aug) at 12pm, and tickets can be collected at St. Regis Singapore.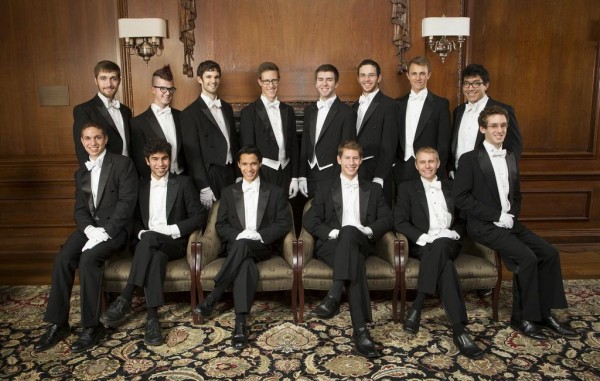 Brasserie Les Saveurs
The St. Regis Singapore, Lobby level
29 Tanglin Road
Singapore 247911
Tel: +65 65066860