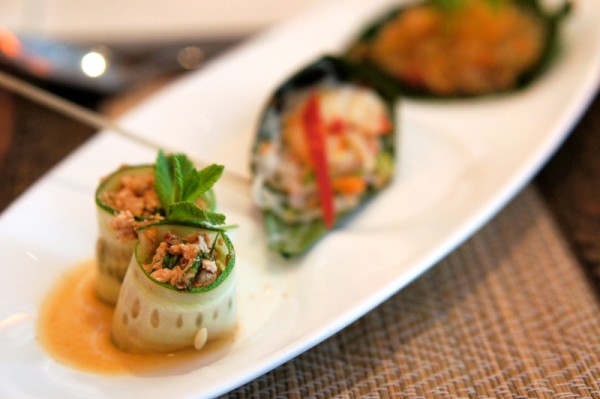 From 17 to 26 May 2013, watch The Line at Shangri-La Hotel, Singapore turn into a lively Thai food market of sorts as resident Thai chef Ratree Khongthong showcase her signature recipes and flavours from both the regions of Chiang Mai and Bangkok in this Spicy Thai dinner buffet promotion.
Having worked in the hotel since before the inception of The Line, which features 16 theatre kitchens, this is the first time the soft-spoken, affable Chef Ratree is helming such a large scale dinner buffet event—where guests will not only be welcomed by cultural dances by dances from the Thai Dance Society of Singapore, but also Tom Yum mojitos that possess a slightly spicy finish.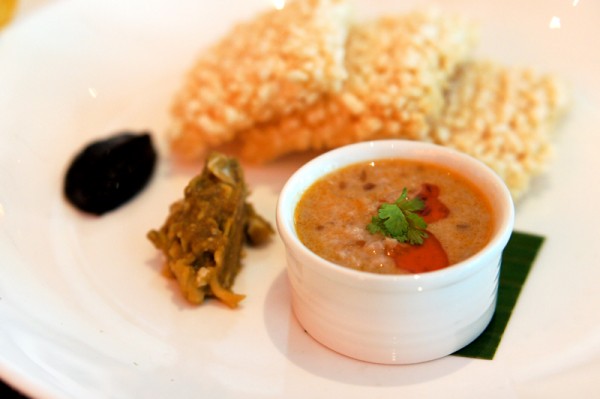 Highlights of the Thai dinner buffet selection include the irresistible Khaotang Nga Thong—deftly fried, thick rice crackers that besides the usual minced pork and shrimp dip is served with a savoury salted egg chutney and mild homemade chilli jam—and the Hor Mok Souffle.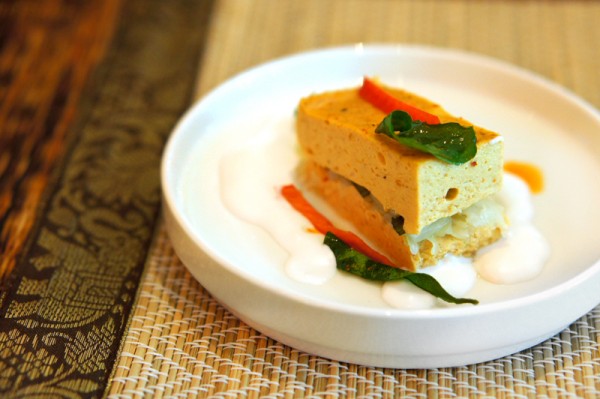 The steamed fish otah is superbly fluffy yet packed with spices, and the stuffing of salted vegetables lend it that extra crunch, as the rich coconut milk cream rounds it off nicely.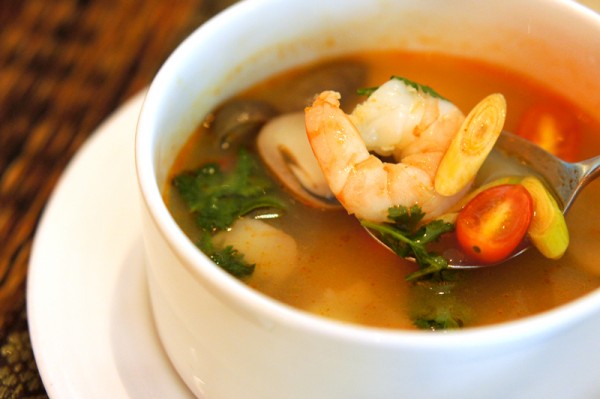 Classic Thai favourites like Pad Thai (Thai-style stir-fried noodles with tamarind sauce), Tom Yam Goong and Yam Woon Sen Gai Sub (vermicelli salad with minced chicken) will definitely not disappoint fans. I particularly enjoyed the Kaeng Khiew Wan Gai—rich and flavoursome Thai green curry served with deliciously tender chicken—and the addictively spicy Phad Graprao Moo—springy wok-fried, minced pork with holy basil.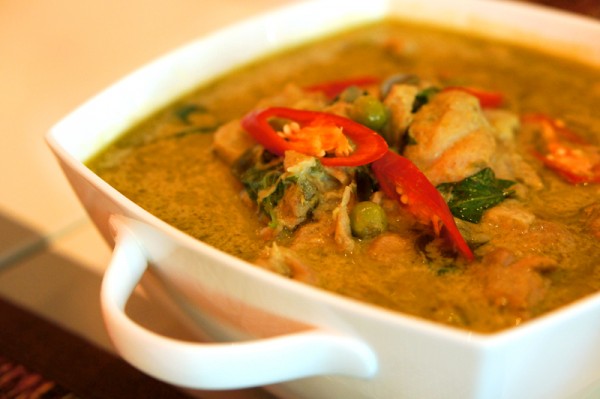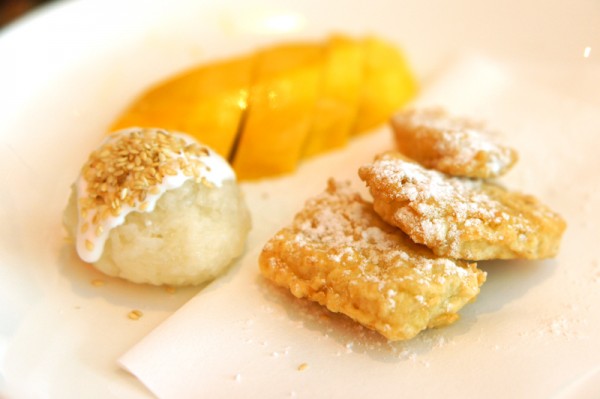 Roasted sesame seeds give the pedestrian Khao Niew Mamuang (sticky rice with mango) dessert that much-needed oomph with its fragrant, nutty flavour, and I highly recommended raiding their dessert section for scoops of creamy coconut ice cream that really accentuate the Kluay Thod Nga Khao (fried banana fritters).
The Line at Shangri-la Hotel, Singapore will present the Spicy Thai dinner promotion from 17 to 26 May 2013, and is available for dinner (6.30pm-10.30pm) daily. Prices start at $72 per adult and $36 per child. To make a reservation, please call +65 62134398 or email dining.sls@shangri-la.com.

The Line
Shangri-la Hotel Singapore
Lower Lobby, Tower Wing
22 Orange Grove Road, Singapore 258350