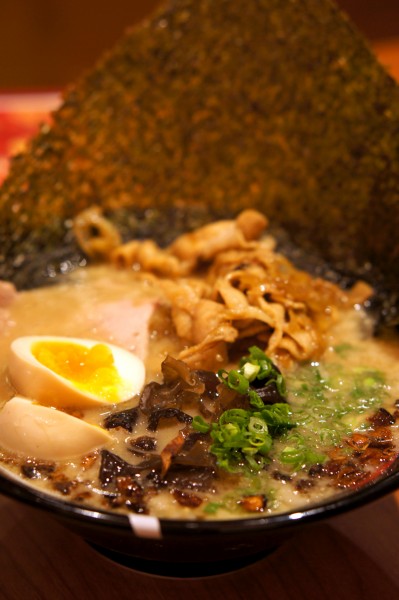 Barely half a year since the opening of Ramen Keisuke Tori King, Chef Keisuke Takeda has once again pushed boundaries with the new 56-seater Ramen Keisuke Tonkotsu King Four Seasons that officially opens today, 10 May 2013 at Bugis Village.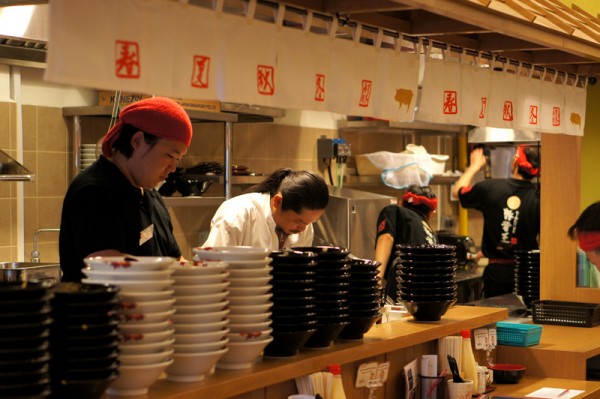 The 'Ramen Revolutionist' has repeatedly pushed out innovative concepts and ramen masterpieces—ranging from black miso to crabmeat broth in Japan—and his second Tonkotsu (pork-based broth) ramen establishment features new, exclusive creations inspired by the beautiful seasons in Japan.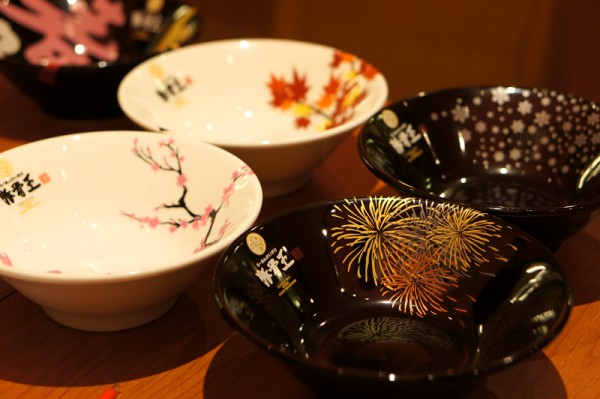 While the focus of Chef Keisuke's fourth ramen establishment lies heavily on the various toppings added to his winning pork-based broth, the broth served here is particularly thicker and distinctively more flavourful than that of his Orchid Hotel outlet, with visible collagen bits forced out of from the huge pots of pork and chicken bones boiled for many hours over high heat.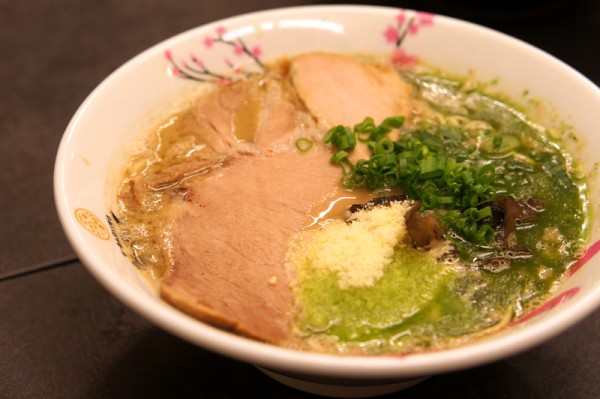 The Tonkotsu Spring Ramen (from $11.90 to $15.90), served in a bowl with intricate cherry blossoms, is topped with basil and Parmesan cheese to represent the vibrant colours of Spring blooms. The Parmesan lends a unique creaminess for a taste that almost resembles a wet Carbonara. Definitely worth a try though it wasn't a personal favourite.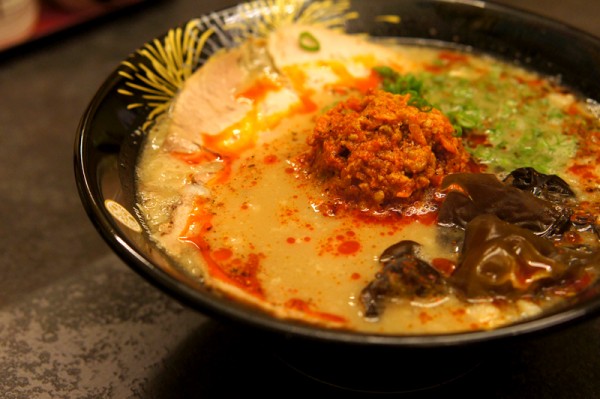 With a dollop of spicy minced pork cooked from a blend of Sichun and Cayenne peppers with local chillies, the admittedly "may be too spicy for Japanese" Tonkotsu Summer Ramen (from $13.90 to $17.90) is no doubt his ode to the 'fire-eaters' of our land. I could hardly manage more than 3 big spoonfuls, but those who love their Bak chor mee extra spicy will definitely find a familiarity in this.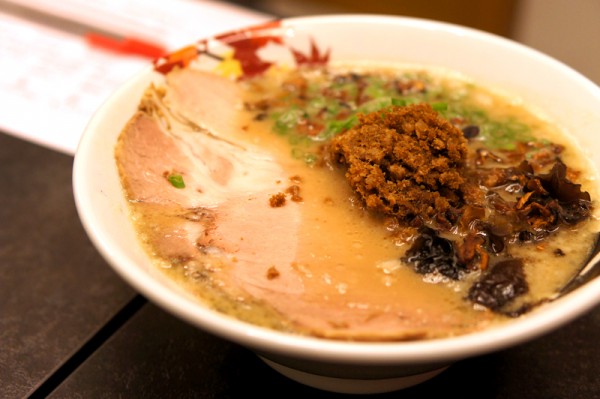 Presenting a taste much closer to home in Japan—the Japanese use a lot of mushrooms in cooking during the fall—Chef Keisuke's Tonkotsu Autumn Ramen (from $12.90 to $16.90) comes topped with bonito-spiced minced pork and 3 assorted mushrooms, and packs a deliciously strong umami flavour that is both exceptional yet homely.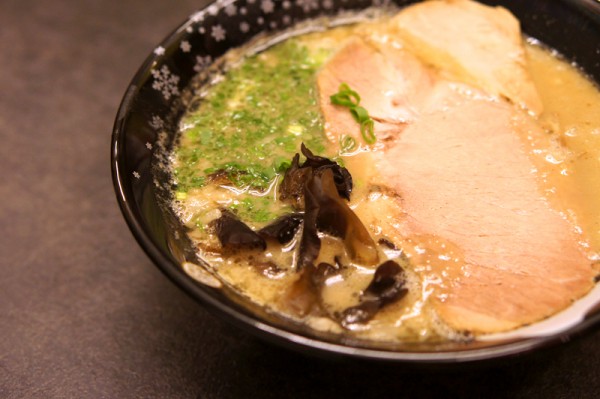 And for the traditionalists, the Tonkotsu Winter Ramen (from $10.90 to $14.90) comes without any topping aside from the characteristic Chashu, black fungus and spring onion for that divinely rich, pure porky taste that goes perfectly in tandem with their complimentary, free-flow of pickled bean sprouts and hard-boiled eggs.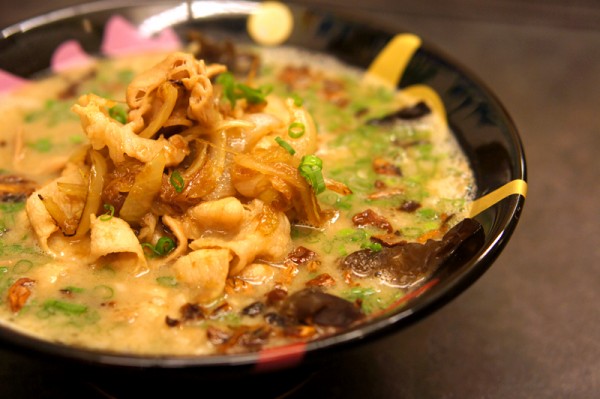 The Tonkotsu King Ramen (from $13.90 to $17.90) may not reflect a climatic season, but I'd say you don't need a reason for a good bowl of ramen. A most seemingly pedestrian side found in most Japanese bento sets, the stir-fried pork with ginger and onion somehow adds this certain subtle, sweet touch to the thick broth that really makes downing every last drop possible without feeling 'jerlat'.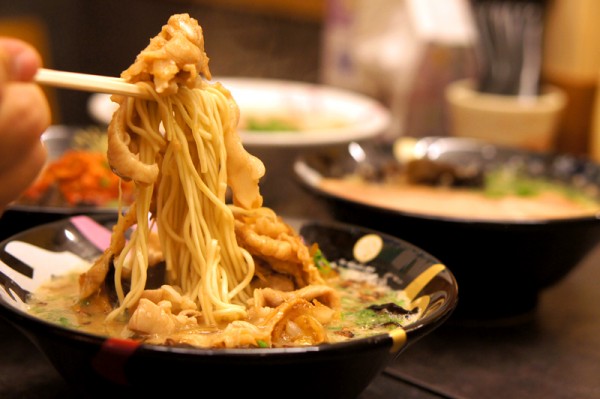 To celebrate the official opening of Ramen Keisuke Tonkotsu King Four Seasons, check out also their Facebook photo contest for chances to win the top prize of a pair of air tickets to Tokyo, dining vouchers and more. More details on their Facebook fan page.
Ramen Keisuke Tonkotsu King Four Seasons
Bugis Village, 158 Rochor Road
Singapore 188433
Tel: +65 63335740
Operating hours:
Monday – Friday: 11.30am – 2.30pm; 5pm – 10.30pm
Saturdays, Sundays and Public Holidays: 11.30am – 10.30pm