Occasional trips to Indonesian restaurants do please me. Born and raised as a Peranakan, I enjoy the myriad of spices used in Indonesian food; there is something enjoyable how each spice's sharp bold taste hits you that cannot be found in your typical Italian food. Seribu Sari @ Rendezvous Grand Hotel Singapore, which is a literal translation for a thousand spices, is now offering a semi buffet promotion until 21st April to tantalize your taste buds.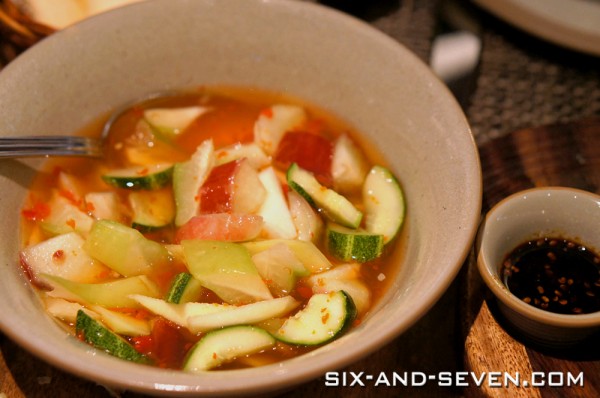 The appetizers are all available on the counters in a buffet style. Starting the meal with the Asinah Buah, which is an assortment of tropical fruits in a chili and vinegar Asian vinaigrette, is a great way to wet the appetite. While the various fruits may seem more of a dessert, the refreshing taste comes as a light start to the heavy meal of spices to ensue. Think Indonesian achar.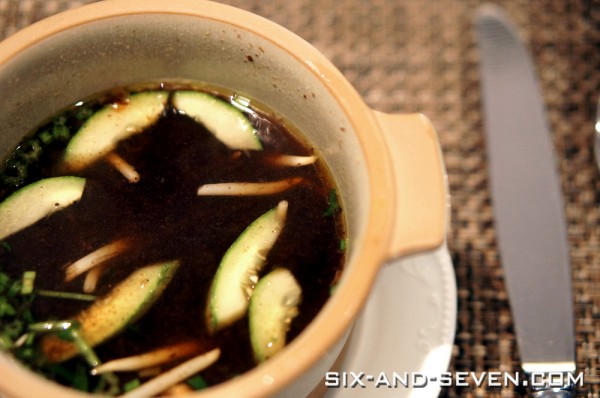 Don't miss out on the Sop Rawon, which is an Indonesian beef soup. The soup, which is akin to the many bowls of beef kway teow broths I enjoy, is both rich and flavourful. Simmered for several hours, the soup is rich in the mildly sweet flavours of the beef while not compromising the tenderness of each slice.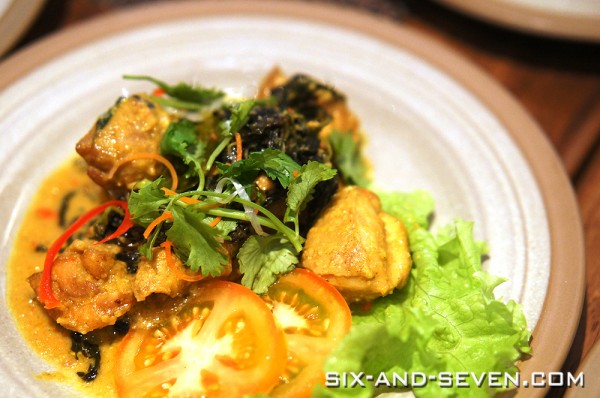 The main courses however, were not quite what I expected from a typical Indonesian restaurant. While one would associate Indonesian food with a tongue-burning experience, many of the dishes were mellowed down for the sensitive palate. The Ayam Bamboo, a chicken stew dish with kamangi leaf, tasted great with the accompanying nutty taste, may look like a typical dried curry dish but deceptively fell off the spicy radar.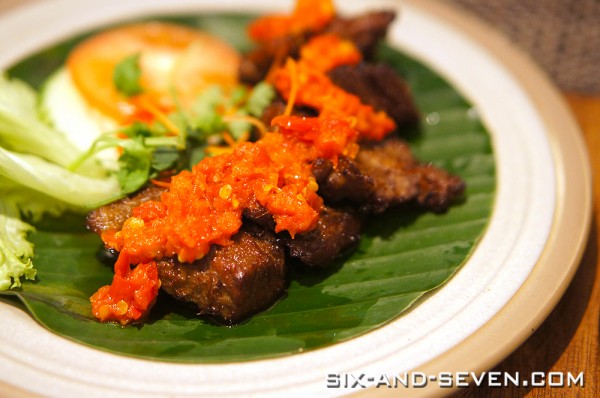 That being said, I thoroughly enjoyed the Empal Balado – a dish of caramelized beef with chili. The chef had used a great cut of beef that allowed some fat to remain after caramelization, yet not loose its tenderness. A beef version of char siew, the dish was caramelized on the outside while remaining juicy and tender on the inside. The supposed chili made me question if it was some other condiment dyed red.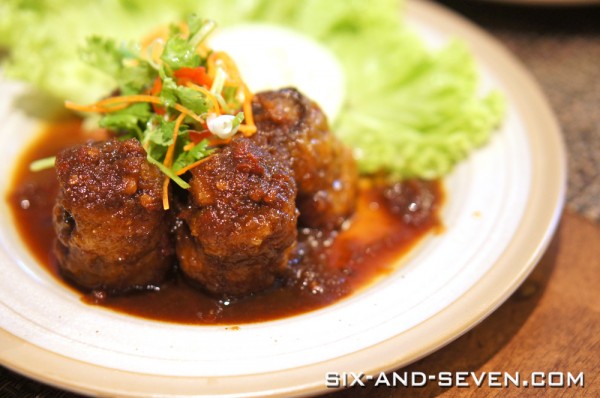 The other main courses in the semi buffet faired average at best, with nothing particularly too unpalatable. The Udang pedas madu – honey stir-fried prawns, was nothing spectacular nor deserving of a "pedas" title, and the Javanese inspired Urip urip, rolled catfish with light soya sauce, found itself bothering a hazard sign for diabetics.
The buffet promotion runs until 21st April, and is priced at an affordable $33++ per person, and is available for both lunch and dinner.
Note: This was an invited tasting.
Seribu Sari
#03-03 Rendezvous Gallery
Rendezvous Grand Hotel Singapore
9 Bras Basah Road, Singapore 189559
Tel: +65 63351871
Operating hours:
Lunch: 11.30am – 2.15pm
Dinner: 6.30pm – 10pm