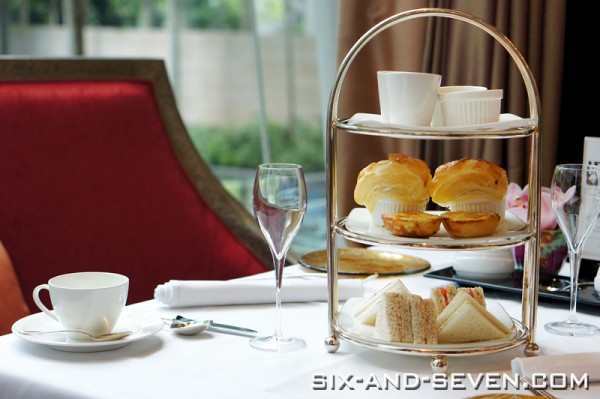 Expanding on their popular afternoon tea refinements, The St. Regis Singapore officially relaunches their Grand Astor Afternoon Tea. Named after the prominent St. Regis founding matriarch Caroline Astor, the dandy gastronomic affair even comes paired with charming dance instructors all ready to waltz guests away to a live band on Saturdays. But for those who born with two left feet, or simply prefer the quiescent peace of weekday afternoons, their epicurean offerings will surely suffice.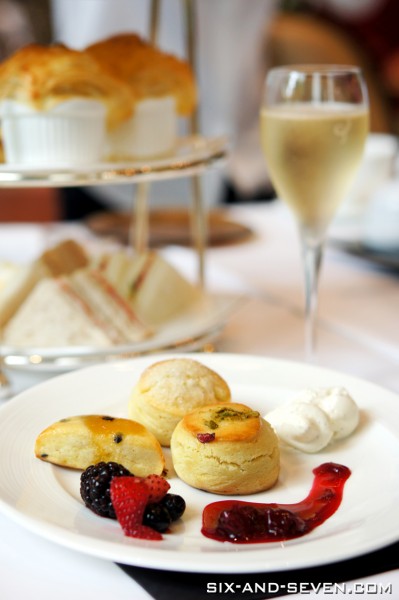 Tuck into their elegant three-tier of hot and savoury delights—the quintessential cucumber sandwich is given a juicy spin with thin tomato slices—as you while time away over one of their 24 TWG tea blends at Brasserie Les Saveurs, though I say a glass of champagne makes any day a little better.
I particularly enjoyed the Seafood pot pie (flavour rotates on a daily basis) with a buttery and fluffy puff pastry lid. Push it down into the creamy soup to soak up the rich goodness, before savouring the tender seafood bits.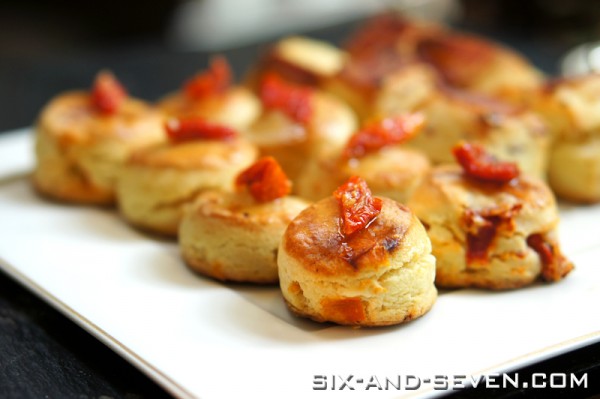 Their dedicated Scone Bar, and quite possibly the first of its kind on our sunny island, offers up some freshly baked sweet, and savoury versions of the classic afternoon tea indulgence. Besides the usual Blackcurrant, look forward to variations such as the intriguing Duck & Orange, Bacon or the homely Sundried Roma tomatoes & rosemary scones. Their scones were dense enough to hold up individual flavours, yet light and breaks easily when in the mouth.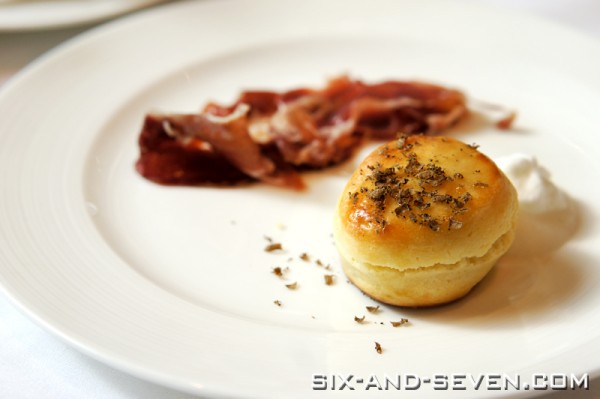 In additional to the obligatory clotted cream and jam, there is also a lavish spread of seasonal fruit conserves, jams and novelty spreads, as well as some gourmet charcuterie cuts. Having the pleasure of revisiting this afternoon tea experience, I found the St. Regis classic scone best teamed with clotted cream—the thick cream contrasts well with the almost crunchy, sugary crusted scone—and the savoury Iberico ham with the must-try Perrigord black summer truffle scones. Don't reject when the chef offers to shave more black truffle atop your warm scone.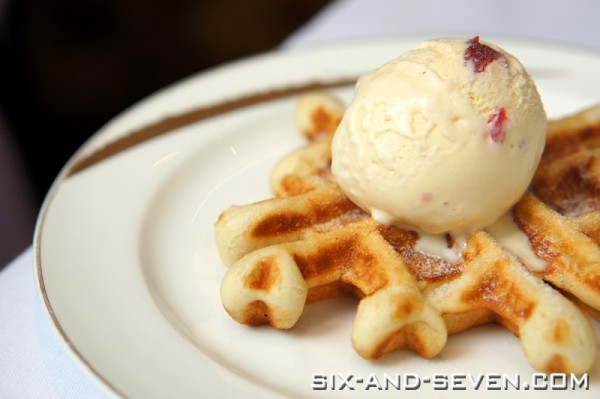 Besides a selection of other savoury pastries, their pillowy crepes and waffles is definitely worth checking out. Prepared a la minute by their chefs, the picture-perfect waffles are made divine with a choice of smooth ice creams, medley of sauces and berries.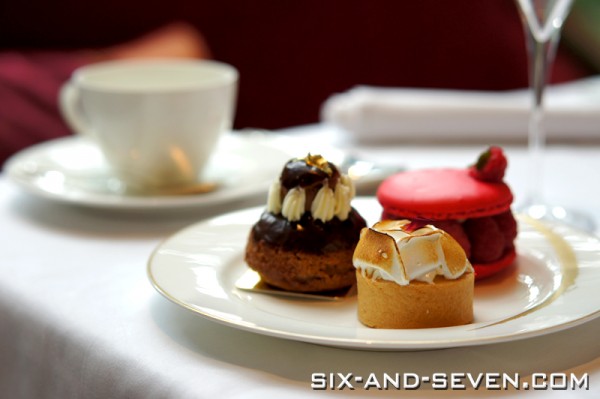 If you still have space for desserts—I recommend pacing yourself through the variety of scones—their line-up that ranges from assorted the local Nonya Kuehs to Bread & butter puddings and Lemon meringue tarts will not disappoint.
The Grand Astor Afternoon Tea (3pm – 5pm) is available Mondays to Fridays at $46 per person, and the Grand Astor Tea Dance with Live Band (3pm – 5pm) and dance instructors is on every Saturday at $56 per person.
Note: This was an invited tasting.
Brasserie Les Saveurs
The St. Regis Singapore, Lobby level
29 Tanglin Road, Singapore 247911
Tel: +65 65066866