Singapore Marriott Hotel recently launched a seasonal 'Lobster Indulgence' menu featuring a small but sumptuous spread of dishes, each centred on the well-liked crustacean. Exclusively available at, and highly befitting the urban escape of a poolside restaurant, seafood-lovers and gourmands can look forward to enjoying their meal in peace at Pool Grill.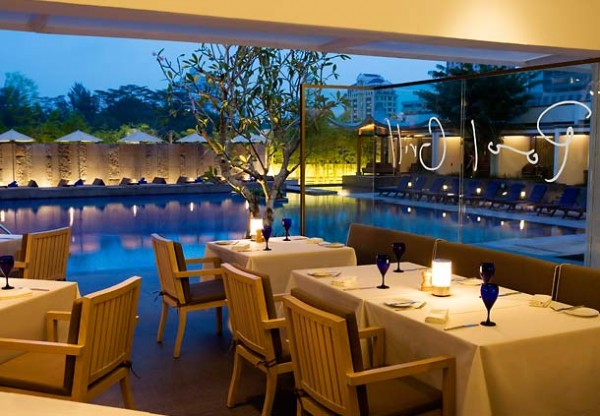 In the few moments that it takes to walk from the elevator to the al fresco restaurant, you'll already notice the stark difference in ambience from their other dining establishments. The serene, almost resort-like Pool Grill oozes muted elegance with the subtle soothing water sounds and city skyline in the background. While the current humidity hardly bides well for al fresco dining, the restaurant is well-equipped with fans and service staff that are prompt to offer you a cold beverage.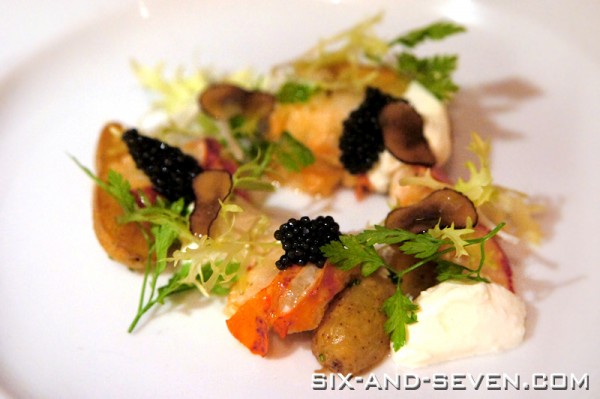 The meal started off with a serving of their toothsome semi-dried tomato focaccia before my starter of Boston lobster, warm potatoes  & Avruga caviar ($38) arrived. The aromatic truffle dressing does well to highlight the potatoes and greens, as does the savoury herring roe to accentuate the natural seafood flavours of the lobster, and the overall dish is nicely rounded off with a dash of salt. Go also for the Boston lobster & smoked duck salad ($32) starter, served with sugar snaps, mango and vanilla bean oil.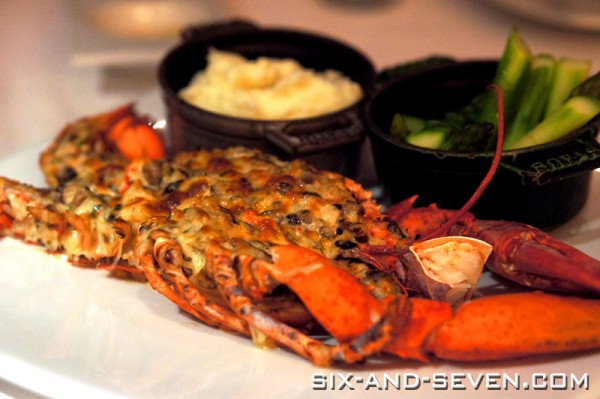 With only three options, the choice for mains is kept simple in this promotional menu. If you like your lobster, aim for the Whole lobster thermidor ($55 for 500gm). Presented with sides of mash potato and asparagus, the deftly executed dish of French origin is creamy and hearty, yet not overpowering.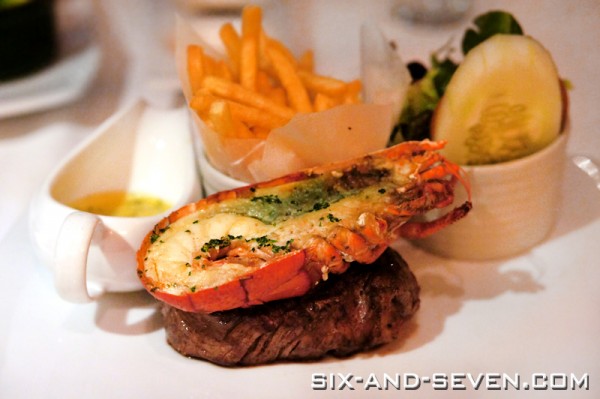 The Surf N Turf ($54 for grilled half lobster and ribeye, $58 for tenderloin) makes an easy choice for those who simply want the best of both worlds. Both the lobster and ribeye I enjoyed were excellently grilled, so much so that I only used the Béarnaise sauce as a dip for the thin-cut fries.
If you're in the mood for comfort food after a long day, the Maine lobster & truffle macaroni cheese ($50), served with a side tomato & onion salad, will surely hit the spot. The problem with macaroni and cheese is that sometimes it can get overly cheesy or gooey. Thankfully, Sous Chef John Chye has managed to fine tune and balance this luxe recipe.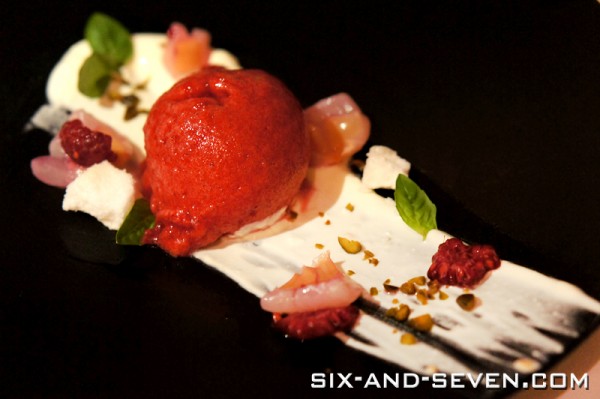 While there aren't any lobster-themed desserts to look forward to, I recommend going for the Sweet basil dessert ($13) that comes ice cream, strawberries and intriguing touch of balsamic, or their light, Swiss-made sorbets ($4.50 per scoop) that always make for a much-appreciated, refreshing finish.
The 'Lobster Indulgence' menu is only available at Pool Grill, and will run through 30 April, 2013. Their usual a la carte menu is also available, and do check out their weekly-changing, 3-course Executive Set Menus ($29 per person with free flow signature iced tea for lunch, $45 per person for dinner).
Note: This was an invited tasting.
Pool Grill
Singapore Marriott Hotel, Level 5
320 Orchard Road, Singapore 238865
Tel: +65 68314627 | Website
Operating hours:
Sundays to Thursdays 11am – 10pm
Fridays and Saturdays 11am – 11pm