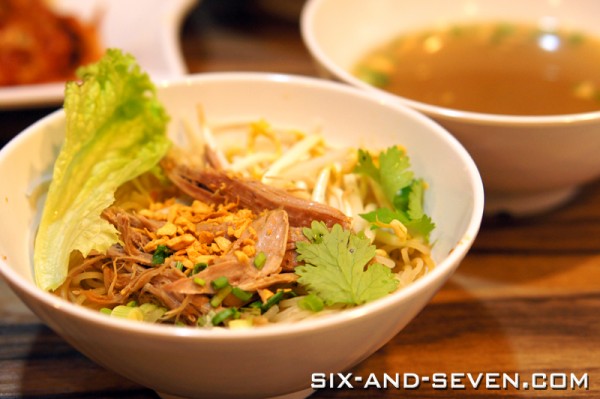 While Medan Town doesn't quite fit into the usual Six&Seven spectrum of up-market establishments, a recent most enjoyable revisit to the quaint, 50-seater casual dining eatery warrants it the much-deserved attention.
Having visited Singapore many times and finding that they are unable to find true Medanese food anywhere, Medanese native husband and wife, and restaurateurs, Harianto Teh and Madam Choo decided to open Singapore's first authentic Medanese restaurant. Their humble restaurant opened its doors at Tanjong Katong in September last year, and serves up some delicious home-style cooking and well-known street fare commonly found in Medan, Indonesia.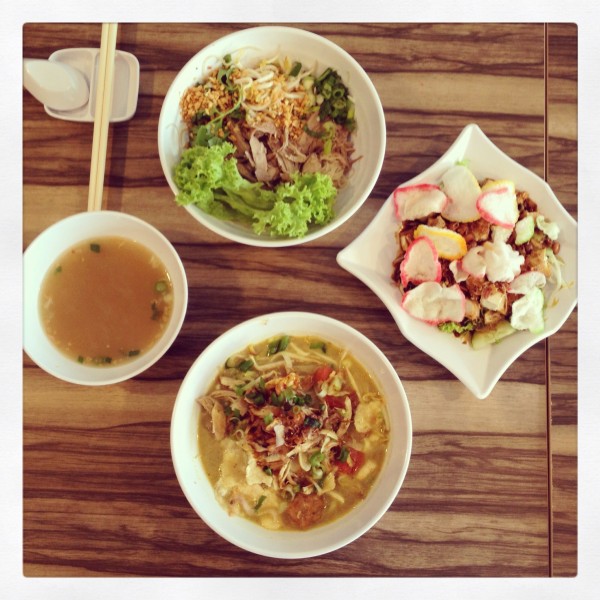 The star dish of Medan Town is undeniably the robust Bihun Bebek (duck noodles $6.80, available dry or soup). Using only noodles made and imported from Medan itself, the strings of bihun are uniquely springy and have really absorbed the flavours from the broth. Topped off with toothsome, tender duck that has been slow-cooked in a herbal broth for five to six hours, Chinese parsley, chives, fried garlic, bean sprouts, lettuce and a generous drizzle of pork lard oil and soya sauce, the dish is seemingly simple yet oh-so satisfying.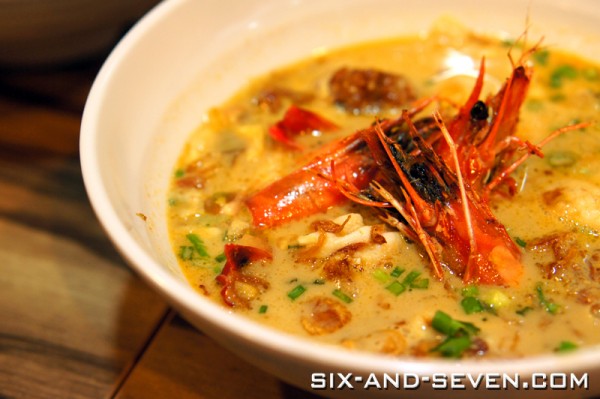 Other excellent mains to try include the rich Soto Udang ($6.50, available with yellow noodles or rice)—made from a spicy paste of galangal, ginger, turmeric and chilli that is added to prawn stock and coconut milk, served with three whole tiger prawns—and the comparatively slightly lighter Soto Medan ($5.50, available with noodles or rice) made from a flavoursome chicken broth home recipe.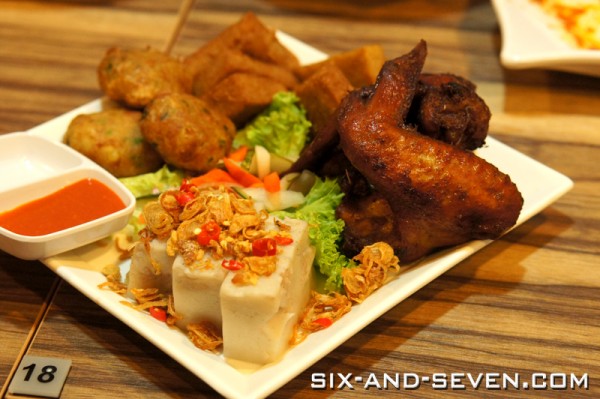 Sides worth ordering include their Chicken wings (2pcs for $3.80)—marinated in a paste of coriander seeds, garlic, lemongrass, galangal and ginger overnight, before fried to a crisp, golden brown—and the Perkedel ($2pcs for $1.50) that consisted of fried potatoes mashed with finely chopped chicken, spices and re-fried again.
Other delightful bites that I only wished were available as takeaway a la street food are the Hepiah (5pcs for $3.80)—deep-fried diced fresh prawns—and the interesting Sate Kerang Medan (cockles satay, $4.80).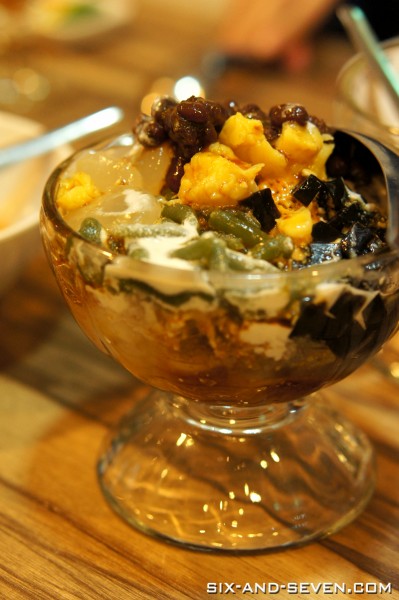 Every dish served at this cozy eatery, sans the imported noodles, is prepared by the affable husband-and-wife team—who are always on-hand to give recommendations to new customers—right down to the handmade green chendol strands in the Es Campur ($3.50), which you should save space for. It resembles our local Chendol dessert, but with the addition of fermented tapioca, an Indonesian delicacy, that adds an intriguing pulpy dimension to the hodgepodge of ingredients covered with coconut milk and kietna syrup.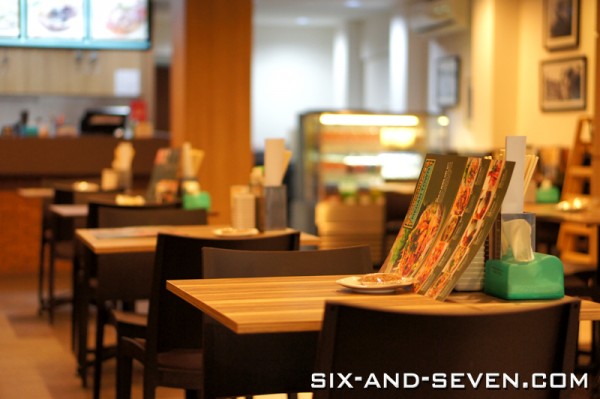 Food at Medan Town is unpretentious, tasty, and extremely affordable—and honestly, many other places offer less for more. Best part of it all is that there's bus stop right in front of the shop, and there is no service charge or GST (though they only accept cash, for now).
Medan Town
253 Tanjong Katong Road(Beside the Esso Petrol Station)
Singapore 437041
Tel: +65 63489227
Operating hours:
Tuesday – Sunday 11am-10pm
Closed Mondays