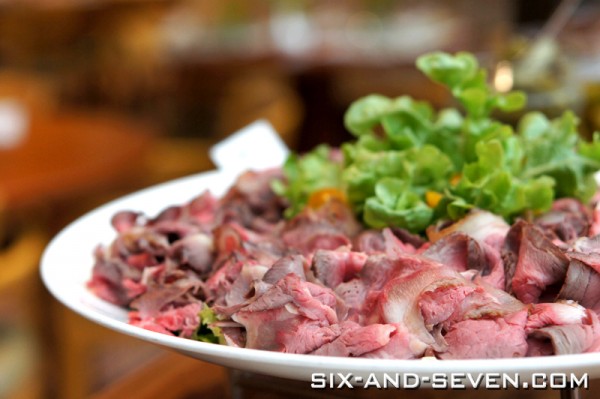 New Executive Chef Massimo Pasquarelli presents a scrumptious spread of 11 new beef dishes every Wednesday dinner till 26 May 2013, that makes the celebration of making it through hump day a whole lot better.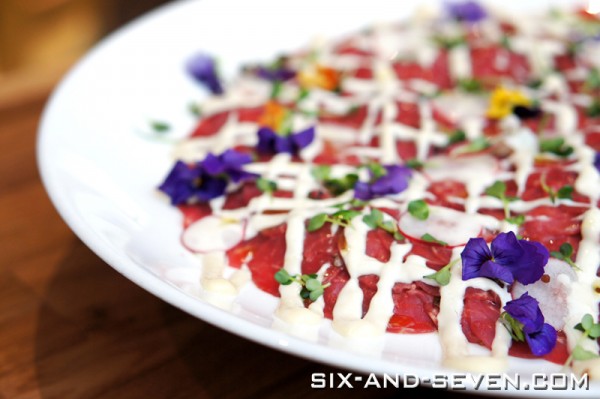 Adding onto their smorgasbord of international delights, ranging from Indian, Japanese to their de rigueur selection of fresh seafood and cheeses—you may easily miss the Chilled English roast beef and lovely Beef Carpaccio, paired with a light wasabi mayo dressing, if you're not looking hard enough—Chef Massimo calls attention to the cow (most befitting with his previous 'cheese' weekend afternoon tea at Chihuly Lounge), and how so many dishes can be created from just one piece of meat.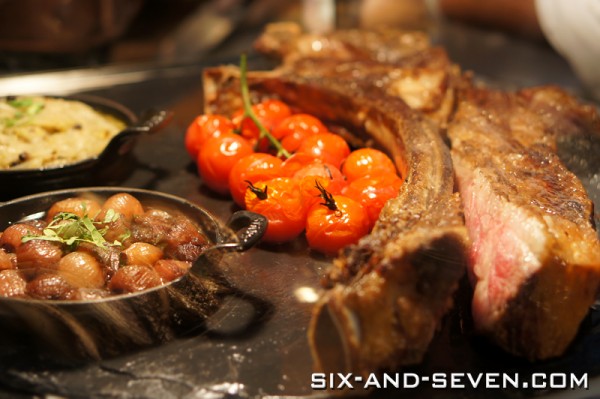 Definitely highlights include the oh-so tender 36-hour braised beef shank, and the delicious Grade 5 Wagyu beef tomahawk executed to an exquisite pink that is extremely succulent and beefy—so divine, they actually cage it up in glass.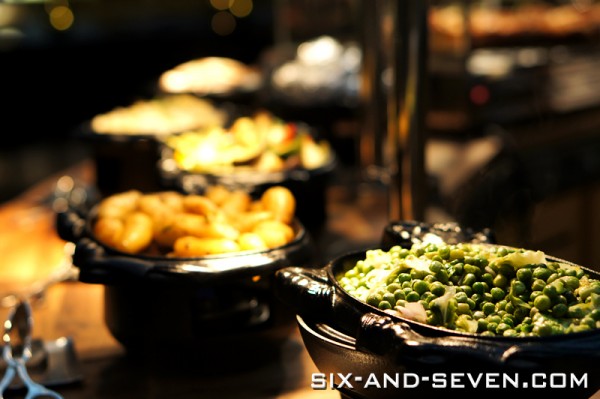 Look forward also to a variety of quintessential sides—peas, corn on the cob, asparagus and more—to pair with hearty dishes like the savoury Grade 5 black angus beef wellington, Beef stew in Bordeaux wine sauce and even Spicy tomato beef balls—made from only 100% beef, the chef jokingly adds.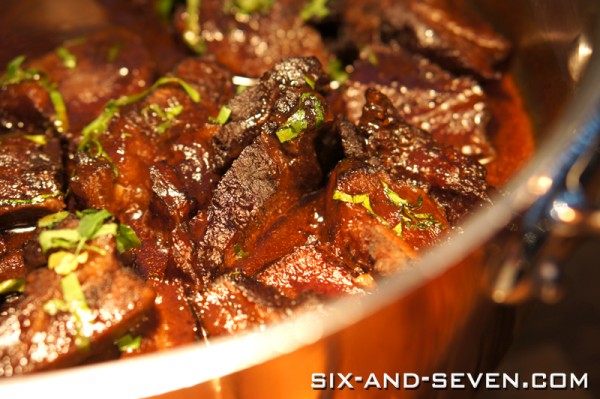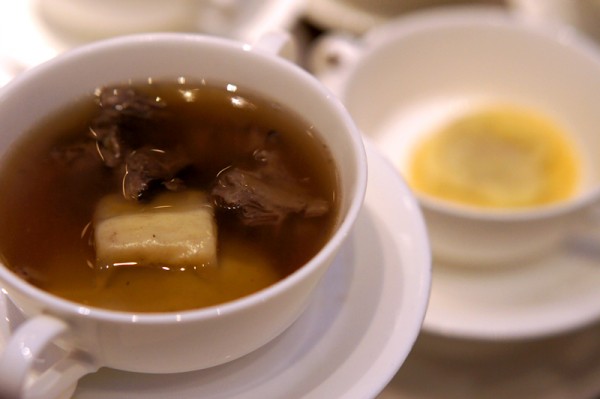 A definitely must-try is the Oxtail broth with foie gras ravioli. The wonderfully full-flavoured broth betrays its appearance of a modest dish (if you don't count the foie gras) that develops on the palate. When you bite into the ravioli, the foie gras adds another burst of taste and dimension to the experience that is worth repeat visits.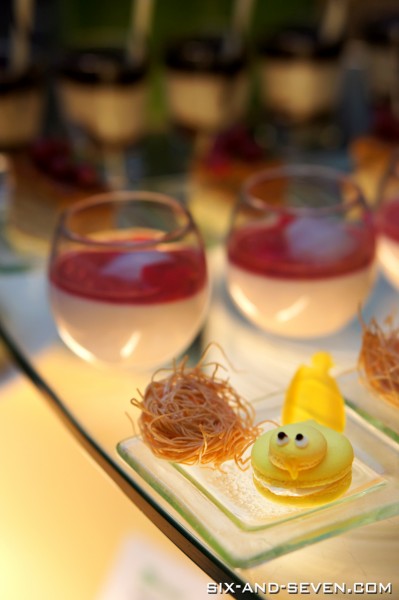 If you still have appetite for more, Greenhouse's hotchpotch of local and western desserts will surely fill you up. I remain undecided on their Clafoutis, but their selection of heavenly ice creams and refreshing sorbets that isn't too sweet will have you fighting with the kids for more.
The 11 new beef dishes are available at Greenhouse every Wednesday during dinner, and runs through 26 May 2013. The buffet dinner (6.30pm-10.30pm) is priced at $68 for adults, and $34 for kids.
Note: This was an invited tasting.
Greenhouse
The Ritz-Carlton Millenia Singapore, Lobby
7 Raffles Avenue
Singapore 039799
Tel: +65 64345288