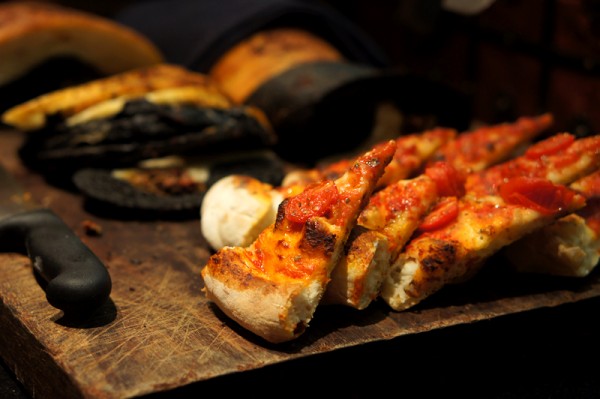 It comes as no surprise that Singaporeans love to travel, what with the burgeoning travel booking sites and various Facebook fan pages my friends seem to follow. For those who can't commit that dreamy long vacation through Italy, I recommend living vivaciously through Instagram, or simply paying a monthly visit to Basilico, Regent Singapore.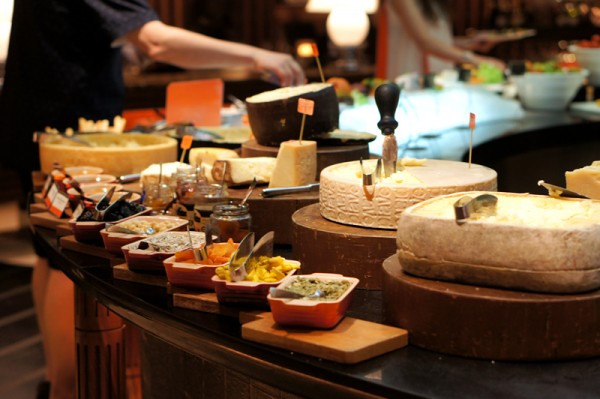 Specially curated by their three Italian chefs—Executive Chef Simone Cerea, Chef Angelo Ciccone and Sous Chef Luca Carrino—Basilico's menu showcases the distinctive flavours from a different region in Italy every month, on top of their magnificent antipasti spread, for a gastronomic journey that promises the real taste of Italy—without even having to pack your passports.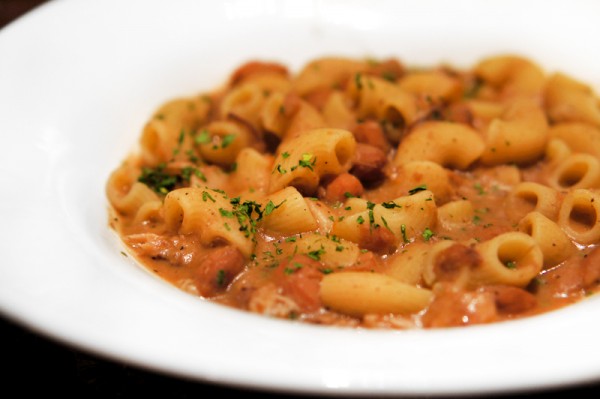 Famed for their bitter radicchio salad—and also one of their foremost wine-producing regions, so do ask the affable sommelier for pairing suggestions—the regional cuisine of Veneto centres around grains, beans, and seafood due to its proximity to the shoreline.
Typically a dish served during winters, the Padova-style Ditalini pasta cooked with Borlotti beans is downright homely and comforting. The earthy flavours of beans accentuate the fork-tender chunks of slow-cooked pork cheeks, and simply warms the heart with each spoonful.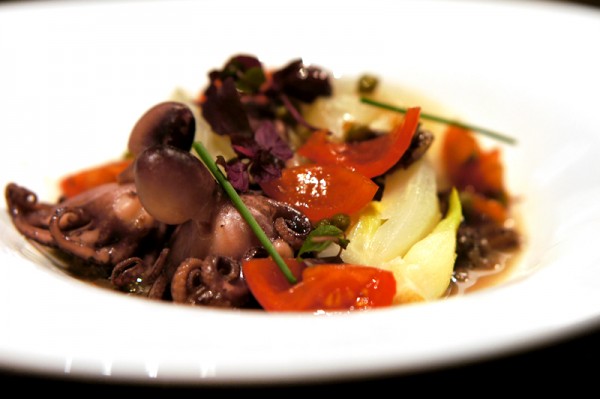 Poached in milk and a mix of herbs for a painstaking 1-hour 20-minute duration at 80-degrees Celsius, the Mediterranean baby octopus presents an intriguing mix of textures and flavours. Milky with a touch of seafood sweetness, and succulent whole baby octopus teamed with a generous handful of juicy raisins and vine tomatoes.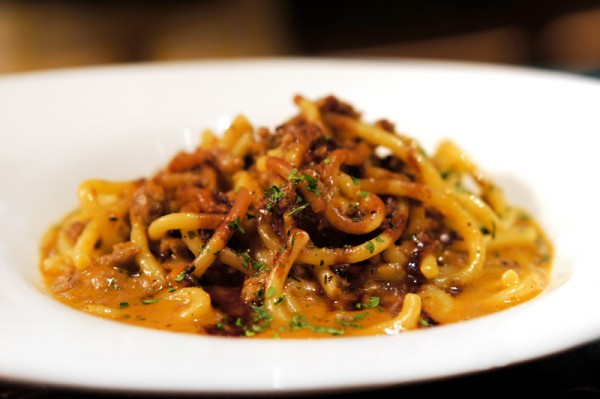 If you hurry down before the end of the month, you'll also get to dig into the extremely flavoursome Bigoli pasta with wild goose ragout—the particularly thick pasta does a great job in holding up the ragout made from a concentrated broth of bones, then topped with a savoury wine reduction—and the must-order Venetian-style pan seared beef liver. Settled on a bed of most delicious mash, the beef liver presents a much heavier, flavoursome oomph that the usual foie gras lacks, and is paired with sweet, caramelized onions and buttered croutons for that satisfying crunch.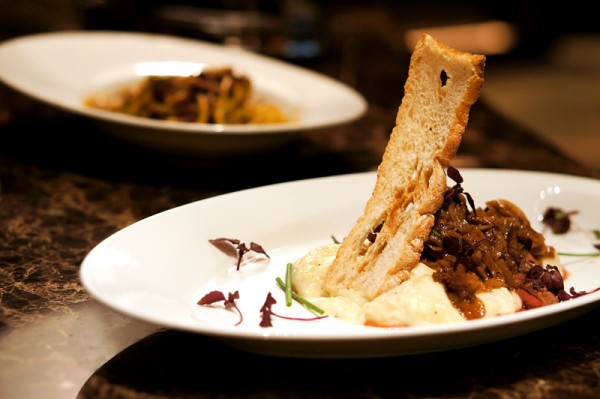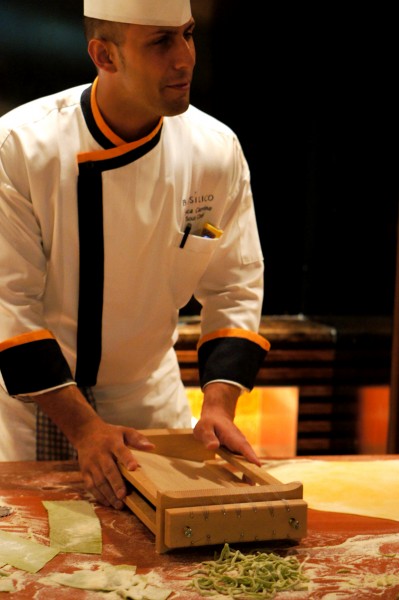 On Wednesdays, Basilico makes it only too easy to unwind with their promotion of 50% off selected regional wines, and a 'live' station where their suave chefs handcraft, explain and also cook the different varieties of pastas.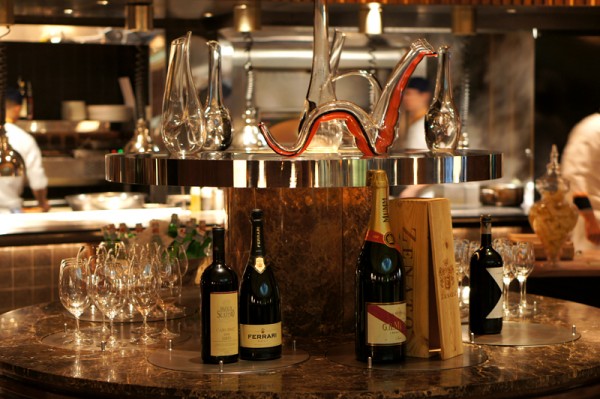 Regular patrons of Regent Singapore's flagship Italian restaurant can also look forward to other interesting dishes and produce—the imported cheeses are a definite highlight for the lactose-tolerant—from the featured region on the antipasti buffet line-up, as well as at their brilliant dessert counter. I tremendously enjoyed the a la minute Risotto con le Radicchio Tardivo that was robust with a pleasantly bitter crisp finish from the boiled red radicchio root.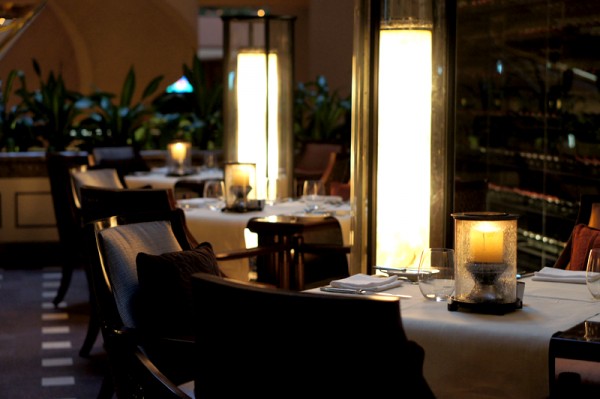 The Basilico Italian Journey 3-course dinner (antipasti and desserts buffet with a choice of main course) is priced at $78 without alcohol, at $108 for 2 glasses of paired wines, and $128 for 3 glasses, and runs through 2013.
The menu for the month of May will centre on Mediterranean-influenced seafood, eggplant and artichoke dishes from the region of Sicily, and the Italian trio of chefs will present their hometown favourites for June in a celebration of the Italian National Day.
Note: This was an invited tasting.
Basilico
Regent Singapore, Level 2
1 Cuscaden Road
Singapore 249715
Tel: +65 67253232