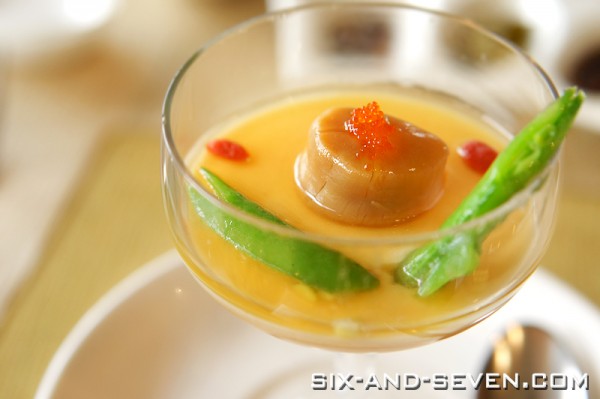 Believers in a holistic lifestyle of embracing organic food will revel in the return of Peach Blossoms's popular Organic Goodness promotion (that runs through April 2013). Already a burgeoning trend in Singapore, Chinese Executive Chef Chan Shun Wong of Marina Mandarin Singapore whips up two special set menus ($56 for 6-course, $88 for 7-course) and an extensive a la carte menu using 100% natural, chemical-free produce that will win over the health-conscious—and pescetarians too, as bulk of the menu reveals.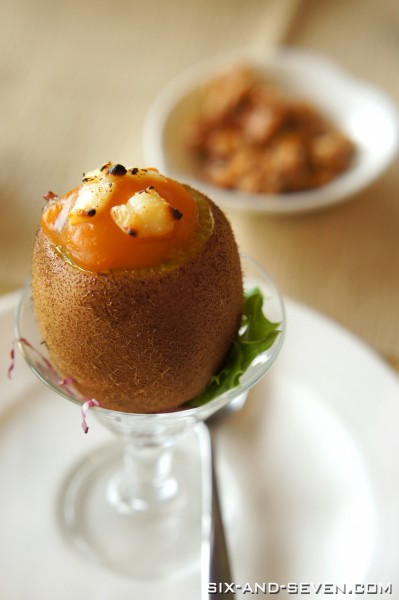 A welcome drink of Malva nut juice with organic honey and lime that packs a refreshing, citrusy punch almost seems to jumpstart our detox system before the staff sends in the first course. Quirkily presented as how one would for a soft-boiled egg on a stand, Chef Chan bakes a half-emptied kiwi, stuffed with Baked organic pumpkin and topped with cheese ($12), for a most appetizing moist blend of tangy and sweet flavours that is also rich in vitamin C.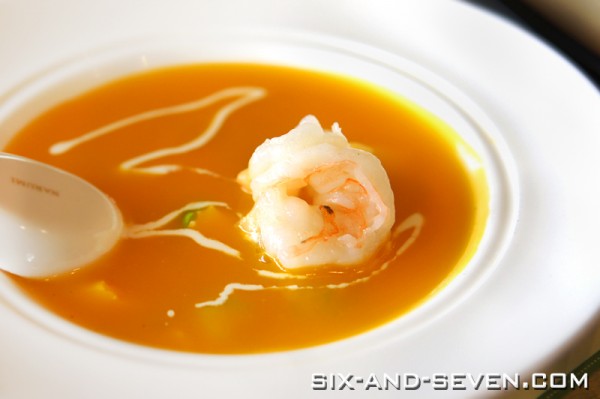 Other highlights include the rich, flavoursome Braised prawn soup with organic pumpkin (available in the $88 set menu), wonderfully balanced organic bean curd and crab meat, and the Steamed organic egg with braised dried scallop ($10 a la carte, also available in set menu). The pudding-like texture of the steamed egg contrasts nicely against the dried scallop and bursts of roe on the palate.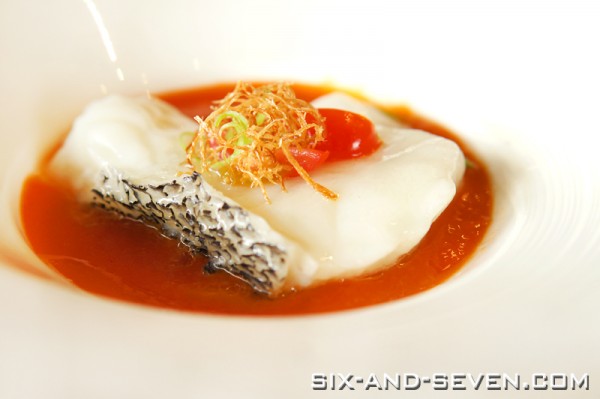 While some of my dining companions preferred the savoury Poached organic gingko nuts, organic mushrooms & organic baby spinach, the highlight of my meal remained the Poached silver cod ($18 a la carte, also available in set menu). Chef Chan's brilliant, homemade tomato sauce is zesty and bright in flavours, and really complements the slightly oily silver cod.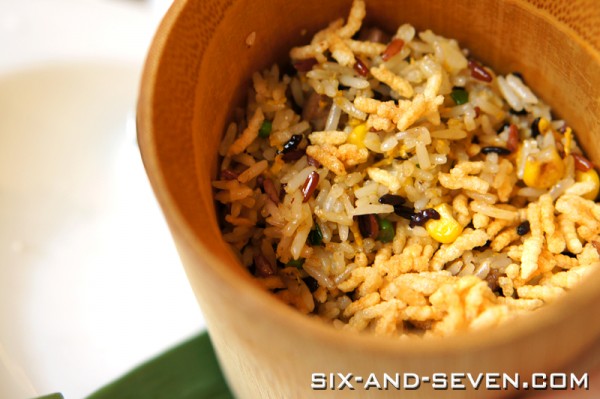 Pescetarians will be happy to note that the majority of the meat dishes from promotional Organic Goodness menu are the carbs dishes. While I can imagine Fried noodles with organic tomato ($10 a la carte, also available in set menu) without the pork floss, the hearty Fried organic multi-grain rice ($8 a la carte, also available in set menu)—with a generous helping of satisfying, light rice crispies—would pale should you ask the chef to remove the pieces of shredded duck.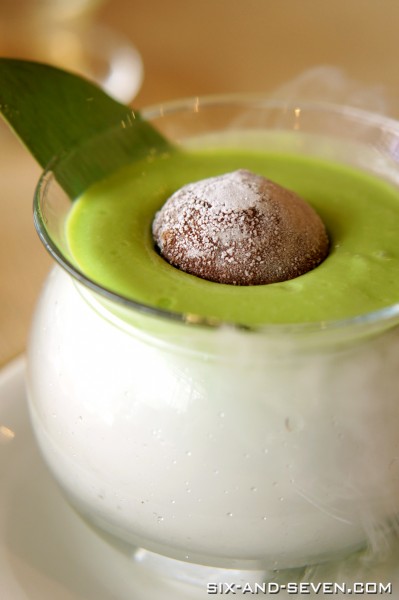 Just because you're going organic doesn't mean you can't have desserts. Choose between the comforting Chilled organic pumpkin puree with sago ($12 a la carte, also available in set menu), or the velvety smooth Chilled organic avocado puree with chocolate ice cream ($14 a la carte, also available in set menu).
The Organic Goodness menu at Peach Blossoms, Marina Mandarin Singapore will run through 30 April 2013, and is available for both lunch and dinner.
Peach Blossoms
Marina Mandarin Singapore, Level 5
6 Raffles Boulevard, Marina Square
Singapore 039594
Tel: +65 68451111 | diningexpress.marina@meritushotels.com
Operating hours:
Weekdays 12pm to 2.30pm
Weekend and Public Holidays 11am to 2.30pm
Dinner Daily 6.30pm to 10.30pm