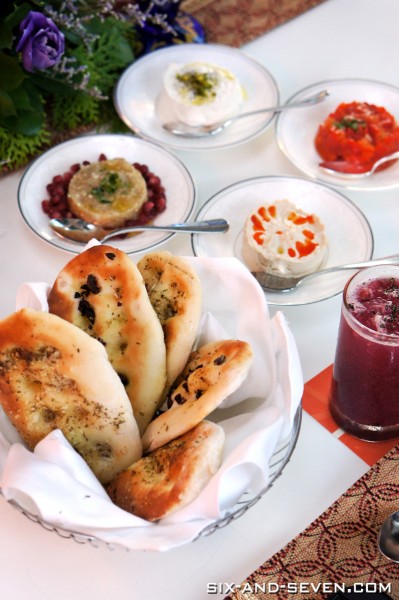 From 15 to 24 March 2013, Shangri-La Hotel Singapore is throwing an enchanting, delectable Turkish showcase at their famed The Line buffet restaurant to celebrate the opening of sister hotel—Shangri-La Bosphorus, Istanbul.
As part of the 10-day Turkish promotion, diners also stand to win the grand prize of a lucky draw: a pair of business class air tickets sponsored by Turkish Airlines, and a three-night stay at the new Shangri-La Bosphorus.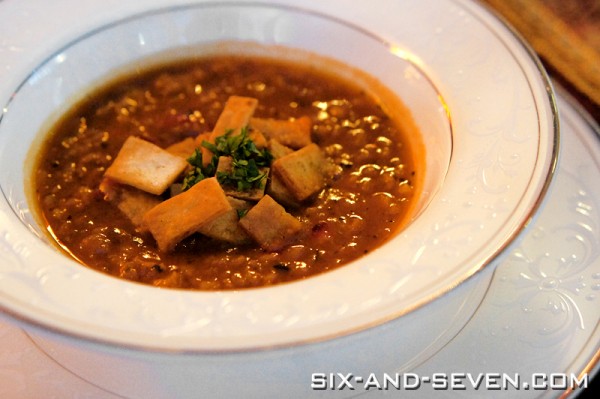 Highlights of their extensive Turkish spread, expertly whipped up by their in-house Middle Eastern Chef Khaleg Elelimi, include Zeytini, Kekikli Ve Biberiyli Ekmek (traditional Turkish breads) that team brilliantly with a vibrant array of dips and spreads—I'd recommend the smokey Patican Ezamesi (eggplant puree) with touch of olive oil and zesty lemon juice, and thick Haydari (pressed yogurt with garlic and mint).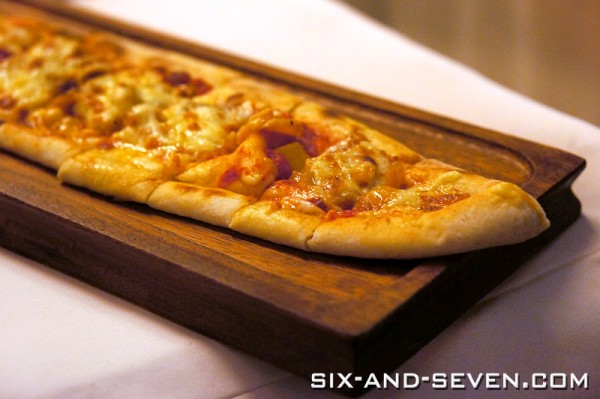 Do also check out their pitas. The long Domates Yahnili Ve Lasar Peynirli Acik Pide topped with tomato ragout and Kasseri cheese, and Southern-style Lahmacun, topped with full-flavoured spicy lamb and fresh herbs does resemble Hawaiian and Meat-Lover's pizzas—and sure to be popular with the kids—but the freshly-baked flat breads possess an amazingly soft and chewy texture that'll get you hooked.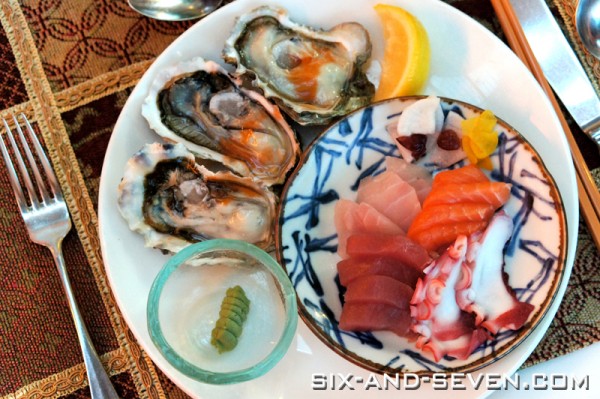 Besides feasting on the smorgasbord of seafood and other offerings from The Line's 16 theatrical kitchens, the delightfully tender lamb stew from the Hunkar Begendi dish is definitely something to make space for. Slow-cooked using a traditional Turkish method with tomato and thyme, the complementing char-grill scent, creamy eggplant and cheese pairing puree gives little room to wonder why the dish is also known as the "Sultan's Delight".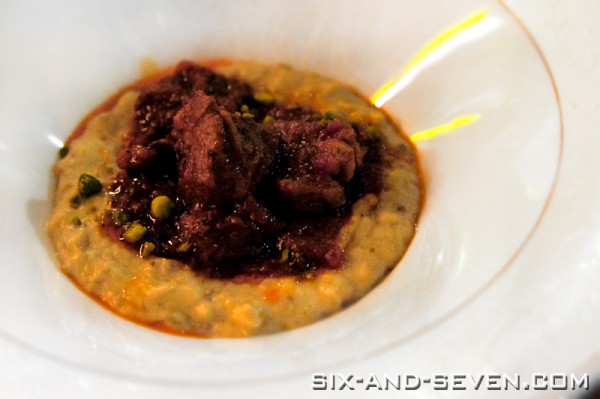 Other signature Turkey dishes on their rotational menu include the Karisik Kurutulmus Fruites Kacrulmus Kuzu Bacak (roasted lamb leg with mixed dried fruits), Balik Pikakisi (Baked sea bass) Karides Guvec (shrimp sautéed with vegetables, and served with grated cheese).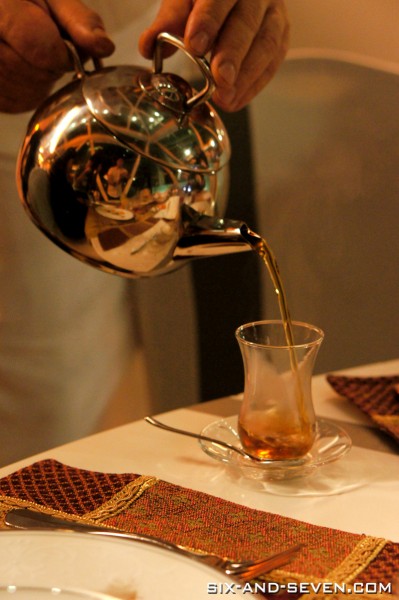 Not to be missed is the Turkish black tea (Chai)—prepared using the traditional two stacked kettles (çaydanlık) and served boiling hot in small, tulip-shaped glasses—teams excellently with the saccharine Tel Kadayif, topped with shredded filo pastry that added play on textures, and the Kremalı Kayısı Dolması (sweet, semi-dried apricots stuffed with cream cheese) that almost seem to burst in the mouth.
If that isn't enough, simply fill your plate with The Line's selection of other cakes, pastries and desserts—their popular coconut ice cream was our pick of the evening.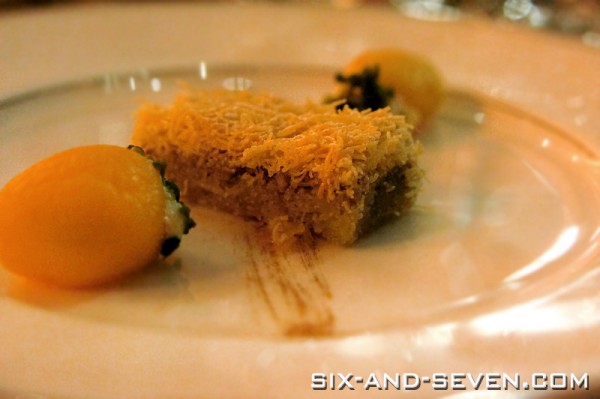 The Turkish Delights will be featured as part of the lunch and dinner buffet at The Line, and is available from 15 to 24 March 2013. For reservations and enquiries, please call +65 62134398 or e-mail dining.sls@shangri-la.com.
Lunch buffet (12noon – 2.30pm) : $49 per adult, and $26 per child.
Dinner buffet (6pm – 10.30pm): $72 per adult, and $36 per child.
Note: This was an invited tasting.
The Line
Shangri-la Hotel Singapore
Lower Lobby, Tower Wing
22 Orange Grove Road, Singapore 258350