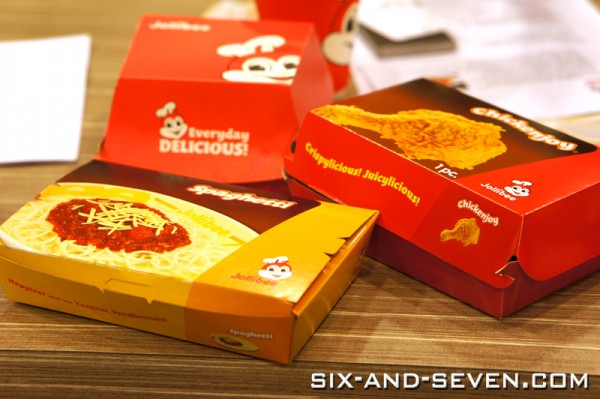 Drawing attention faster than reaching you can reach the head of the constant queues for their delicious Chickenjoy, Filipino fast food giant Jollibee has opened its first, mega 300-seater store at Lucky Plaza, Singapore with much smashing success.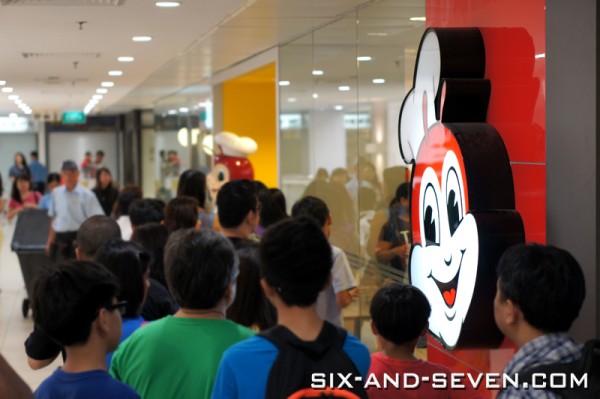 With queues snaking around the entire 6th floor of Lucky Plaza on opening day, and current queues occupying half of the vacant unit beside it—we hear there are even queues before their opening time at 9am—we are lucky to have gotten our hands on some of Jollibee Singapore's signature dishes.
Their menu here in Singapore is currently less extensive than in Philippines though plans to expand it progressively, as well as for another outlet in the east are in the pipelines. There have been limits placed on the number of Chickenjoy bucket ($16 for 6-pieces, $32 for 12-pieces), but that hasn't stopped people from snatching up Jollibee's quintessential favourites.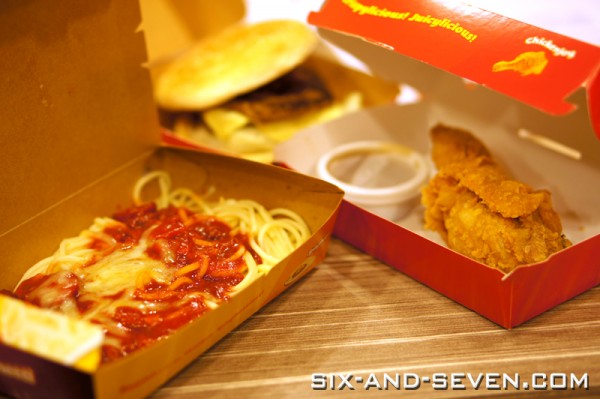 The Double Yumburger with TLC ($6 for value meal, comes with drink and fries)—'TLC' for tomatoes, lettuce and cheese—is pretty pedestrian, and the Jollibee spaghetti ($3 a la carte, $4 value meal) presents a sweet, savoury spaghetti sauce that is intriguingly pleasant.
The main draw for me though is the Jollibee Chickenjoy (ranging $2.80 for 1-piece a la carte, to $6.60 for 2-piece value meal) that while unassuming, is crisp outside, tender and juicy inside. I personally feel that it's tastier than both Texas Chicken and KFC. Pair it with the signature flavoursome gravy—reminiscent of mash potato gravy—or douse the accompanying pack of rice to enjoy it the way most Filipinos do.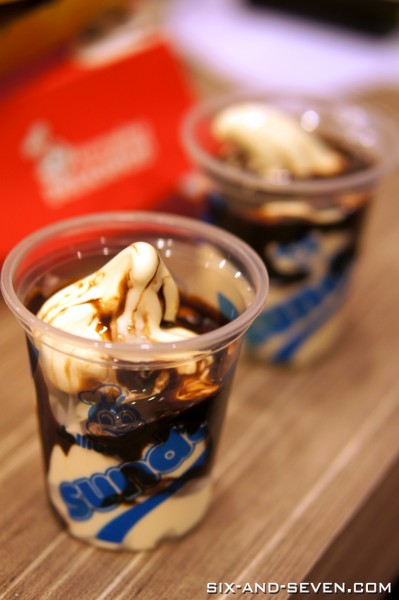 With a mascot to prance, dance and entertain the crowds—both in the massive restaurant, and those in the queue)—the Jollibee Singapore is sure to capture the hearts, and stomachs, of more diners with their highly affordable offerings.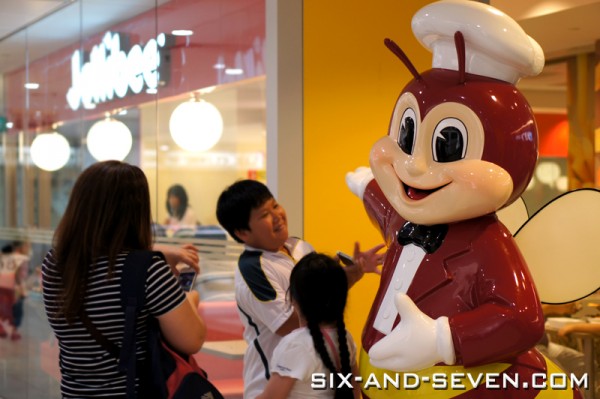 Note: This was an invited tasting.
Jollibee Singapore
Lucky Plaza, Level 6
304 Orchard Road, Singapore 238863
Operating hours:
Daily 9am – 9pm