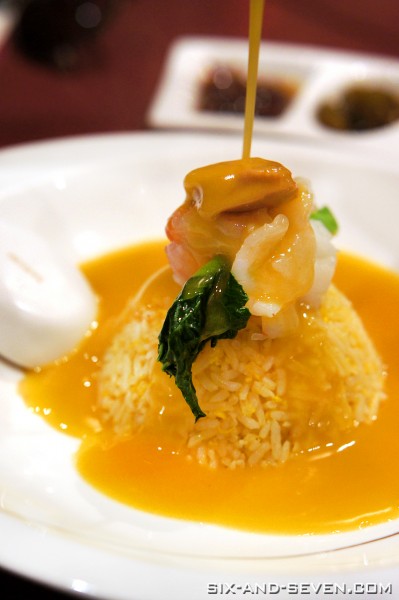 There are few that can whip up a dish as excellent as it is homely, and less so those able to with such flair and traditional finesse. Inspired by the surfeit of authentic flavours he grew up with in Hong Kong, Chef Alan Chan brings us back to some classic Cantonese cuisine—not forgetting a touch of refinement befitting Jiang-Nan Chun—with the launch of his Days of Nostalgia menu.
Quite possibly the best meal we've had so far in 2013, if you're seeking take a trip down his memory lane, I implore you to hurry. This promotional a la carte menu runs only for the month of March!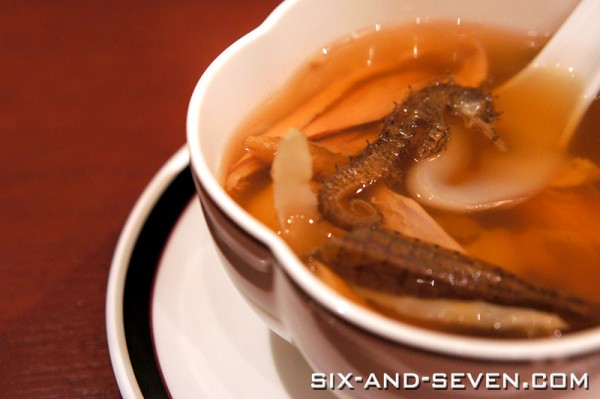 Fans of his famed double boiled soups will relish in his rendition of Double boiled seadragon and seahorse soup ($34)—nourishing herbs used by previous generations to improve blood circulation and kidney functions. Most tenderly boiled and served with chicken, sea coconut, conpoy, seahorse, it's as though you could taste Granny Chan's love in each dulcet spoonful.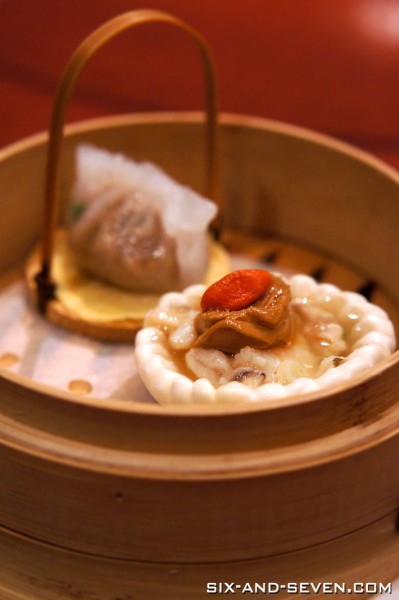 Chef Alan also presents some new dim sum creations. The Steamed minced pork dumpling with prawn & mushroom ($3) seems like other dim sum, but boasts an intriguingly nutty fragrance; and the somewhat contemporary, open-faced Chicken puff ($8) bears a baby abalone atop tender minced meat, with just enough bun to enhance and not overwhelm the lovely stock.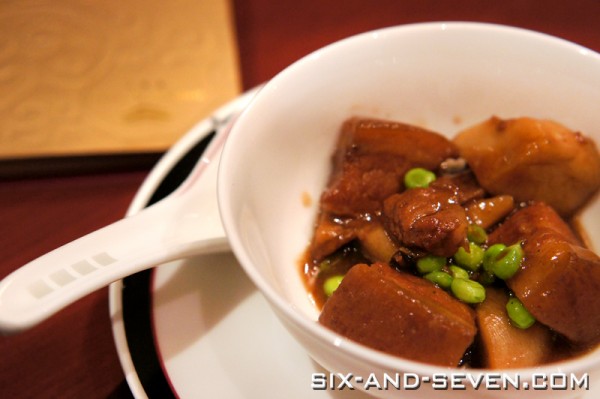 With a deliciously savoury sauce, the Braised pork belly with king oyster mushrooms ($24) has just the right touch of saltiness that had us immediately requesting for rice to pair. Honey beans—similar to peas but with more bite—add a mellow sweetness as they burst in the mouth.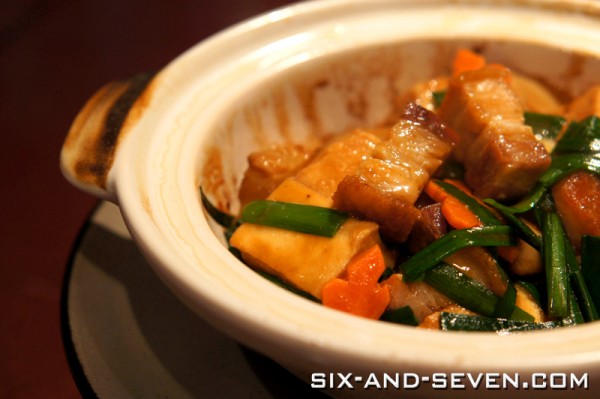 Or go for the equally toothsome Braised beancurd with pork belly ($20)—its appetising shrimp paste scent immediately enveloping you the moment the claypot lid lifts. Another great add-on to any meal is their Deep fried shrimp cakes with Chinese cabbage ($24) that comes with a brilliantly sweet, then sour sauce.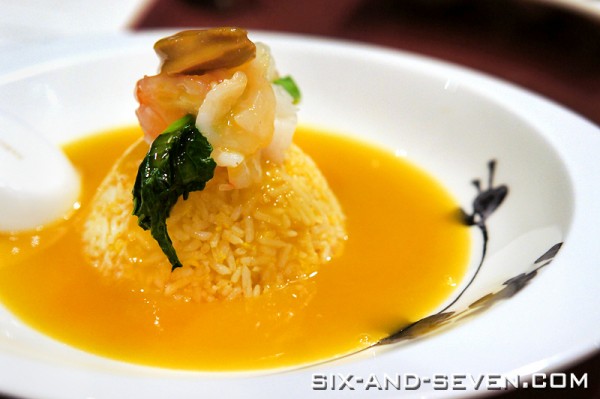 Simple yet expertly executed, the fine Egg fried rice (price currently unavailable)—each individual grain neatly coated in egg—is teeming with that elusive 'wok hei', and partnered with a beautifully flavourful gravy—taking 4-6 hours to prepare from a stock of chicken bones, duck bones, pig trotters, and coloured by pumpkin and carrot. Together, the tasty fried rice and gravy is distinct yet complementary, and a dish sure to warm your heart.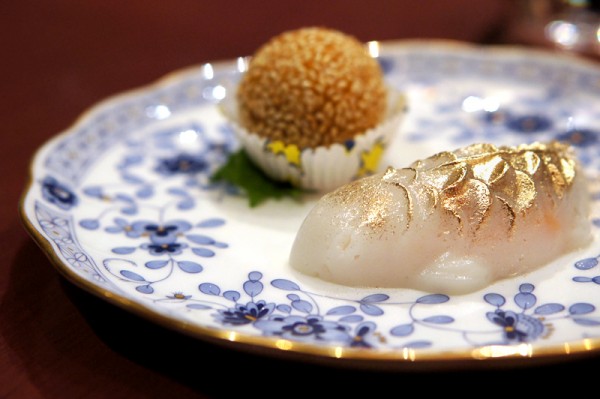 Nian gao is given a fresh breath of life with Chef Alan's delicate and tender Steamed glutinous rice cake ($3) dessert. The rice cake—its pale colour courtesy of coconut milk—holds a rewarding salted egg custard that also seems to animate the carp-shaped creation. The only pity is that this light variation wasn't on sale with their Chinese New Year festive goodies.
Note: This was an invited tasting.
Jiang-Nan Chun
Four Seasons Hotel Singapore, Level 2
190 Orchard Boulevard
Singapore 248646
Tel: +65 68317220