Working in the CBD is can be excruciatingly daunting when it comes to finding somewhere for lunch. Tables are full, queues are long, and if you're going with your colleagues, there is never a place that has what everyone wants. With the opening of Foodology @ Marina Bay Financial Centre Tower 3, its 9 gourmet stations would be sure to cater to all your whims and fancies.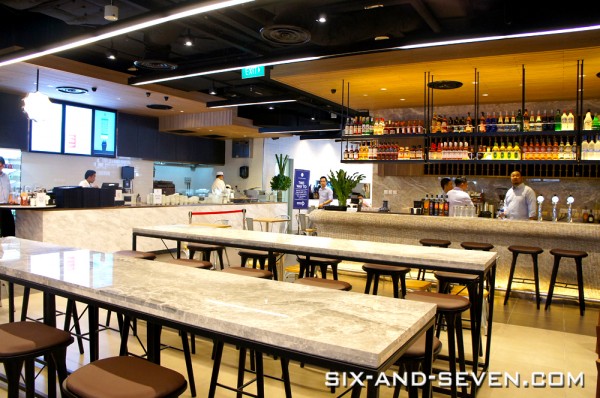 Conceptualized as an international market restaurant, Foodology serves up the usual white-collar favourites such as soups, salads and sandwiches. There are also pasta, pizzas and burgers if you are looking for something heavier for lunch. What's interesting is its Asian stalls that serves local flavours like Nyonya Chicken Curry ($7.80), Beef Rendang ($10.80) and Vietnamese Pho Bo with Beef Slices ($10.80).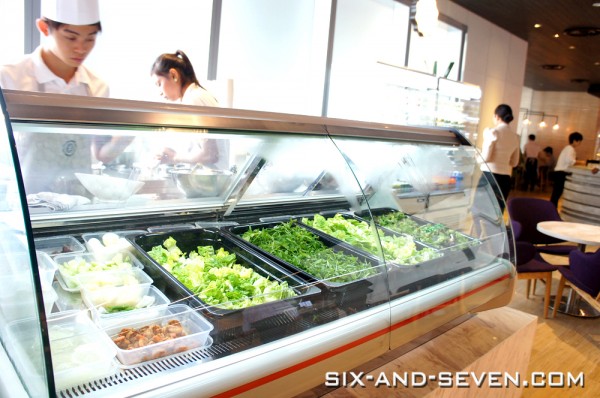 We would highly recommend the Beef Rendang if you are looking for something local for lunch; the Classic Foodology Burger ($10.80), consisting of Josper-grilled wagyu patties, would also make a good option for lunch, albeit all the burgers did somehow have a similar taste.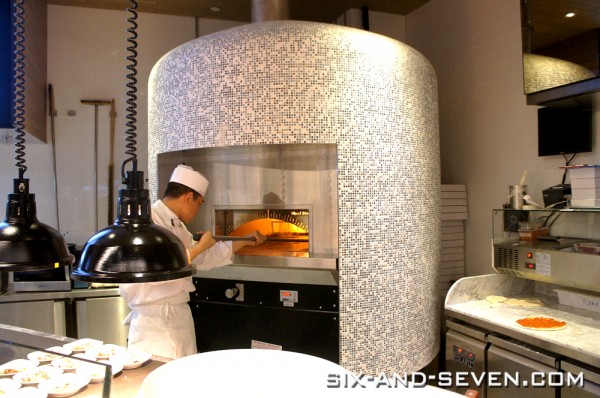 The pizzas also left a good impression on us, with its decent selection and just-the-right-thickness crust. The Fig and Serrano Ham ($12.80 for 8", $17.80 for 12") pizza is both intriguing to the mind and stomach.
To complete your meal, you can add an additional $3 for a canned drink, and a choice of "soup of the day" or "salad of the day". Think of Foodology as a gourmet fast food court, with all of its menu items available for takeaway. Meals are paid at each stall, thereby shortening queue times for all the savvy executives. Longer lunch hour? Rejoice I'd say!
Foodology
Marina Bay Financial Centre Tower 3, #02-07/08/09
12 Marina Boulevard, Singapore 018982
Opening Hours:
Mon – Fri: 10am – 10pm
Sat: 10am – 2pm