In truth, I have never been the most religious person around. 12 years of church school made the bible the longest English Comprehension exam I have ever taken. Nevertheless, with the dawning of Easter next week, I'm also not the kind of guy that would pass off any reason to celebrate.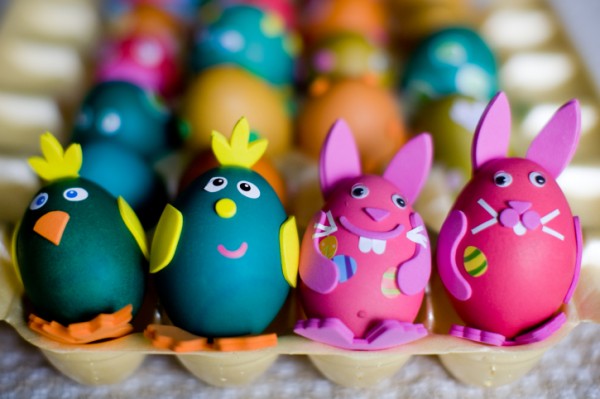 After being stuck in the tomb for 3 days, I am pretty sure Jesus himself would have been starving; and there is no better way to satisfy a 3-day starvation than a Sunday buffet brunch – trust me, I have been on some extreme diet regimes.
White Rabbit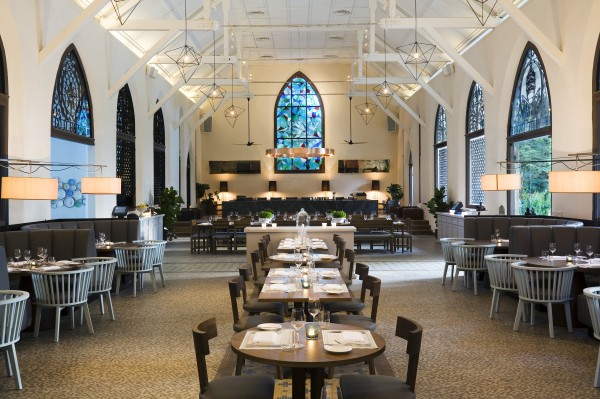 What better way to celebrate the "rise of Christ" than in the House of God itself. White Rabbit is a modern European restaurant housed in a conserved chapel in Dempsey Hills. For this Easter, White Rabbit will be celebrating with a buffet brunch that features a seafood bar with a myriad of fresh catches from the sea, and a breakfast station serving up eggs in every possible fashion from Julia Child's cookbook. A-la carte mains ensure that they are made fresh, and these include the Cape Grim Flat Iron Steak and Breaded Pollock Fillet.
The Easter Buffet Brunch is priced at $108++ for adults, and $58++ for children aged 6 to 11. There will be two brunch seatings: 10.30am – 12.30pm, and 1pm – 3.30pm, depending how bad your hangover from the previous night is.
Tel: 6473 9965 | www.thewhiterabbit.com.sg
Melt – The World Café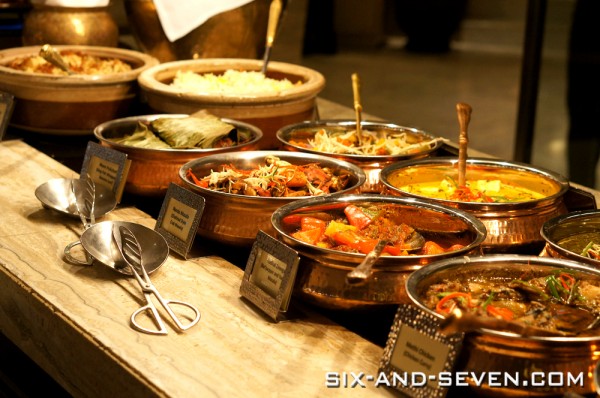 When Berlina Carlisle said, "Heaven was a place on Earth", I am almost certain she had a glass of champagne in her hand. Melt Café is one of Six&Seven's favourite Sunday champagne brunch places, serving up copious amounts of Veuve at a stunning $188++ per person. The highlight of the international buffet spread lies in its premium selection of seafood, while the wide selection cheeses for desserts is befitting for a king. If you happen to see an Easter bunny in the midst of your celebration, rest assured it is not the champagne fooling you.
Tel: 6885 3500 | Email: mosin-dining@mohg.com
The Knolls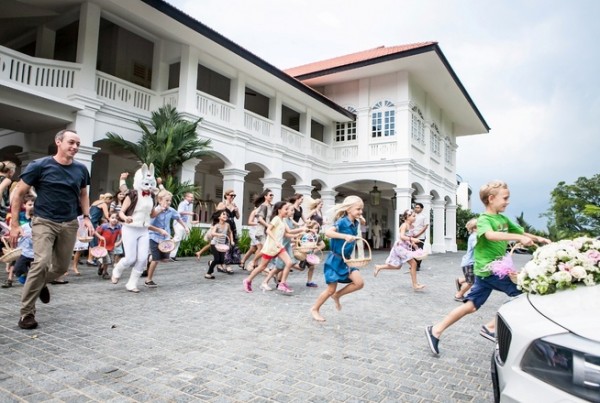 Instead of placing the iPad in front of your kid and tell him to "rattle off", why not bring them to The Knolls next Sunday for their Easter Brunch promotion. Featuring a Mediterranean inspired selection of seafood and meats, The Knolls will also be having several egg treasure hunting games that are sure to keep your kids entertained. Prizes include two nights stay at Ayana Resort and Spa, Bali, a staycation in Capella, and many other surprises; the best part is that you won't ever have to lift a finger.
The Easter Brunch is priced at $198++ for adults, and $68++ for children under the age of 12.
Tel: 6591 5046 | Email: knolls.singapore@capellahotels.com