Addictions Cafe's mediocre a la carte buffet brunch menu offers much room for improvement.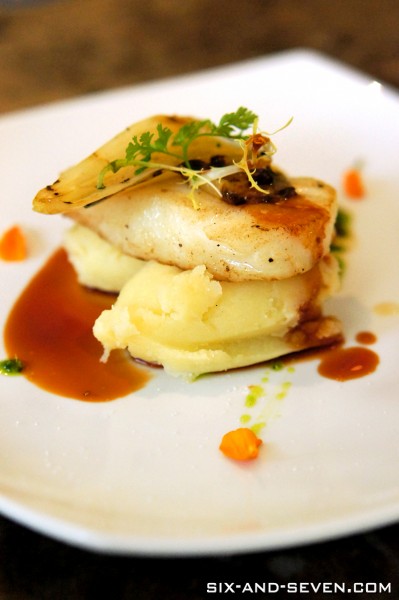 One of my dear friend's New Year resolutions is to quit smoking. And like any addiction, the first step is recognizing the problem, and how bad it really is.
Addictions Cafe at Dempsey 22 looks to be a vision of the perfect brunch spot—with lush foliage and the full-length windows of the colonial bungalow the restaurant is nestled in—on first impressions, but as what we learn in life, don't judge a book by its cover.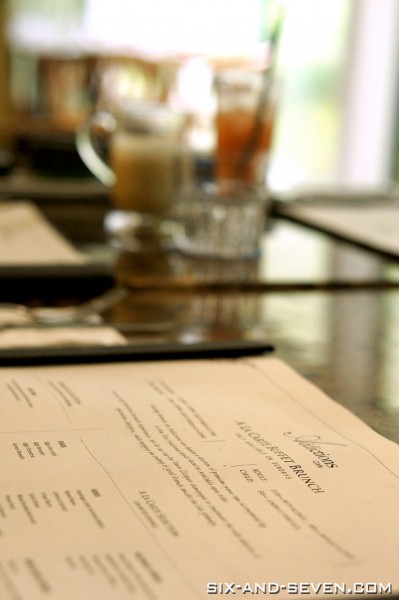 Their A la carte Sunday buffet brunch (Adult $65++ without alcohol/$145++ with alcohol, Child $45++) offers the choice of only one premium menu item topped off with a selection of free-flow sides—ranging from Mac n cheese, Egg Florentine to Crispy bacon and salads.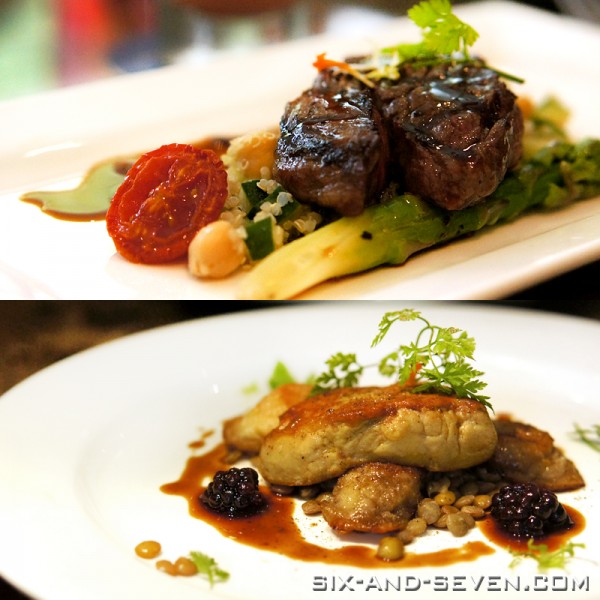 As we chatted over fruit juices—not the freshly squeezed kind—our appetite-friendly mains arrived. The Cod fish and Foie gras both make excellent 'starters'; the former served with orange-scented endives and a unique teaming of horseradish mash, drizzled over with unagi sauce, and the buttery-soft latter with caramelized bananas, contrasted with tart raspberries. Those with a bigger appetite should aim for the flavourful, tender Mediterranean-style Wagyu beef, served on a complementing bed of quinoa-garbanzo salad.
However, brunch started going downhill once we began on their other items.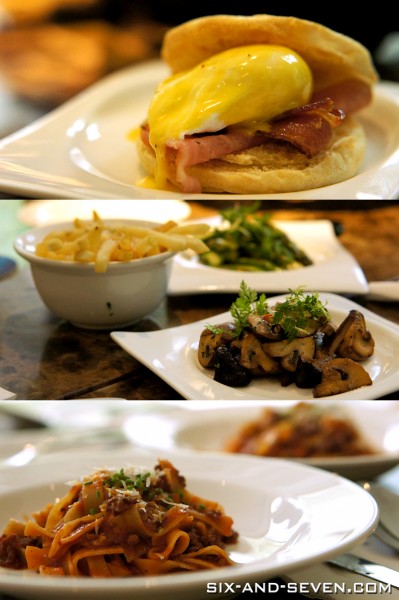 The limited selection of mediocre, pedestrian sides—too salty Crab bisque, lacklustre Crispy bacon, wet Potato rosti and run of the mill Eggs Benedict—arrived only after long periods of wait and were often served lukewarm. Even McDonald's delivery would have been less disappointing.
"Oh no, we're not understaffed," the restaurant manager replies after I expressed concerns over food that "comes slow and is a little cold". Things didn't pick up after, though our later orders of Fettuccine bolognaise came slightly upsized.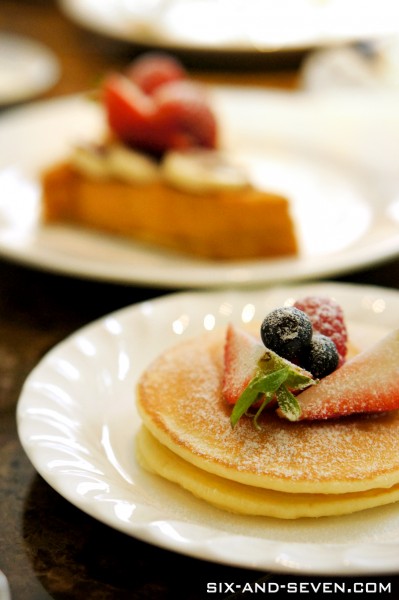 The Pancakes could have been fluffier—though I must say I did enjoy the superb French toast; crisp outside, moist and filled with that eggy fragrance within—but we'd grown weary of blasé breakfast food.
At close to $80-nett per person, there's plenty other establishments that offer up much more for less, or a truly luxurious brunch experience with a simple top-up.

Addictions Cafe
22 Dempsey
22 Dempsey Road, Singapore 249679
Tel: +65 64765961 | Website
Operating hours:
Monday – Saturday 11.30am-11pm
Sunday 10.30am-5.00pm (Buffet brunch with 2 seatings)