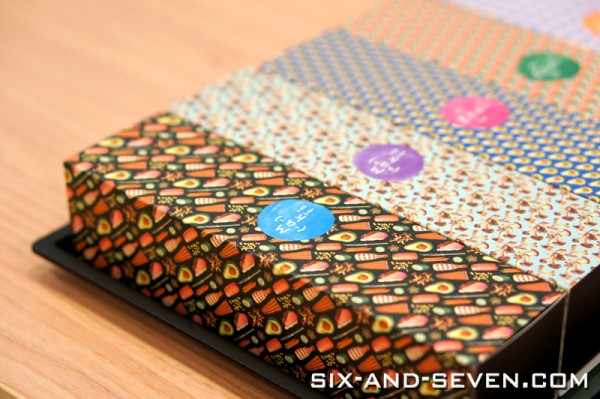 In this age of individualism and creativity comes forth a dazzlingly colourful sushi bar-meets-The Salad Shop Maki-San, Singapore's first ever fully customizable sushi store. Conceptualized by two adverising designers, it's little wonder that their distinctively adorable sushi packagaing (that has become somewhat a collector's items amongst patrons) and equally kawaii website of this local start-up has managed to capture the hearts, and stomachs, of many.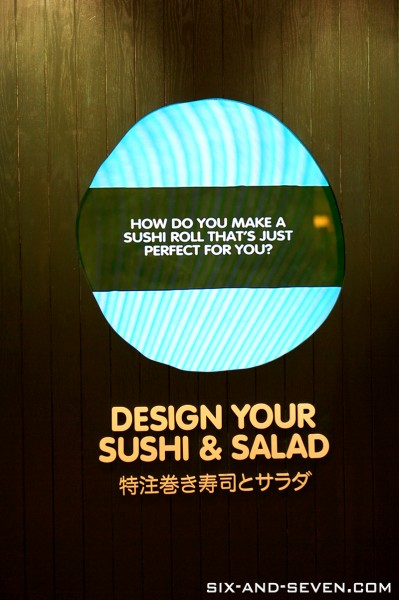 Ordering is simple—especially so if you've previously visited The Salad Shop in the CBD area—with freedom to choose what goes into your makisushi (rolled sushi) down to the wrap, rice and sauce. Sushi comes in two sizes: Little San $6.90, Mega San $9.90.
The mind-boggling task of designing my creation from over 80 ingredients that includes traditional Japanese mainstays, Western additions, as well as local favorites, soon turned into a stress-free, almost fun activity thanks to the helpful staff and the quirky illustrations—which was when I also discovered the appeal of cartoon (sushi) monsters.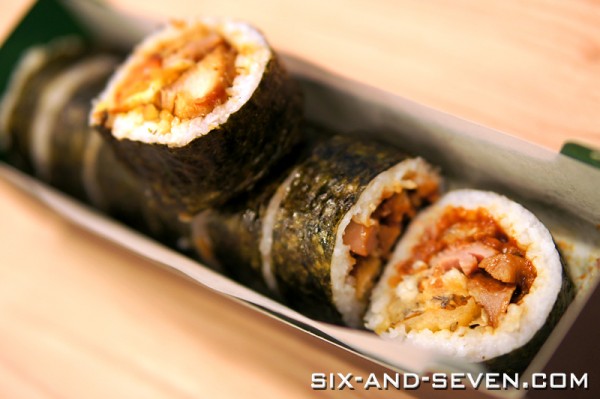 Those too worried their combination might not be the wisest—mine was delightfully tasty, thank you—or simply indecisive, can go for their signature creations. The Miso Hungry-san—chockfull with meat and barbecue sauce makes a good post-gym bite—and the Keep on Shrimpin' ($9.90, signatures come only in one size)—asparagus, mixed greens and freshly fried tempura ebi with a dulcet wasabi mayonnaise dressing in a light, sesame soy wrap—are some great, tried and tested suggestions.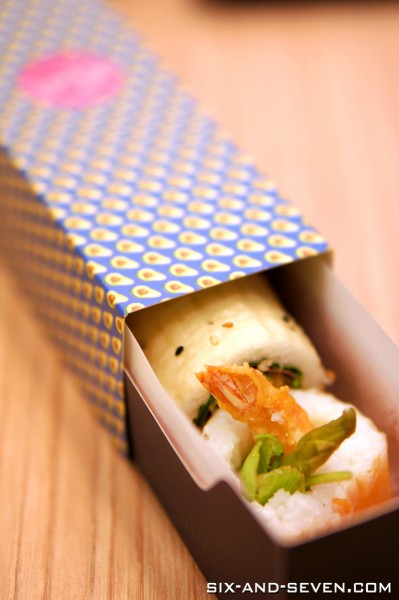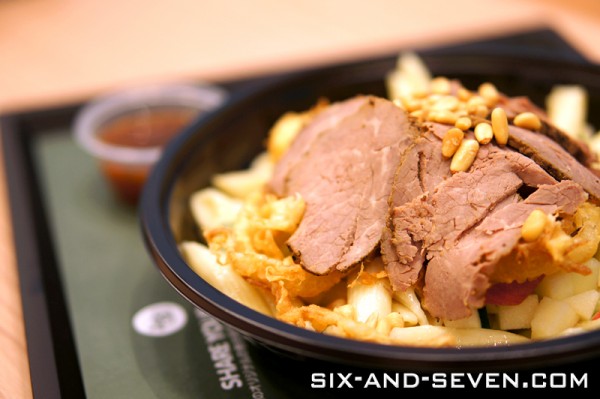 Their Japanese-inspired salads are also worth to try. With a similar system to their sushi, choose and design your own Little San ($7.90), Big San ($9.90) or for folks with a mega appetite the Mega San ($11.90), or simply tick off the box for their signature salad.
The What's Your Beef? ($9.90) presents succulent roast beef over crisp fried onions, cucumbers, moist roasted tomates, diced appes, given an extra oomph with their own sweet Thai chilli—not the usual bottled kind, mind you. If you're creating your own salad, I'd recommend the caramelized Japanese sweet potato; its soft, sweetness akin to an old school Japanese candy will do well with most other ingredients.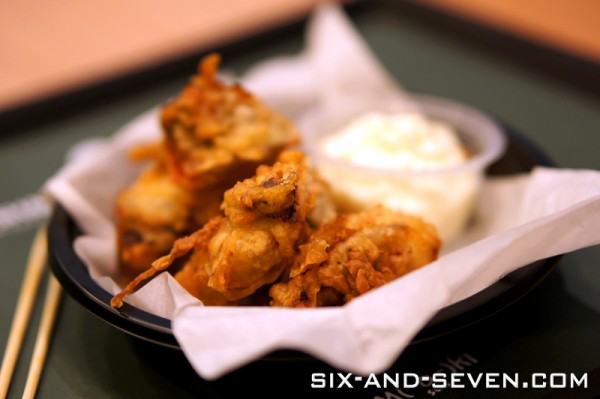 Diners can also choose to complete your meal with miso soup, a drink or snack. The subtle smokey cheddar cheese dip makes a particularly intriguing team with their freshly tempura-ed Soft-shell crab ($6.90), and is worth repeat orders.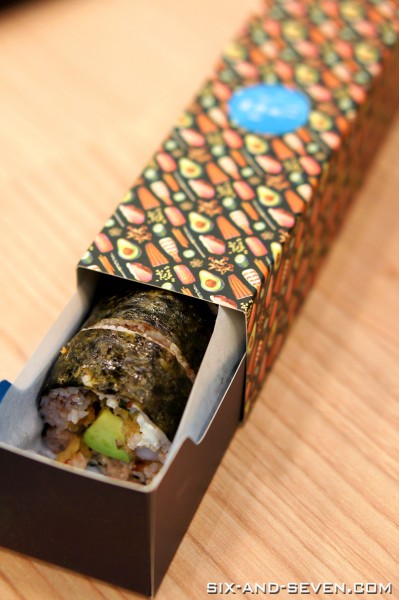 With special house dressings that changes monthly and various new creations—the latest being a Men's Health Sushi ($9.90) designed by the Men's Health team—the cheery Maki-San is the perfect choice for a light bite if you're in the area. PS. The box makes a great takehome gift as well.
Note: This was an invited tasting.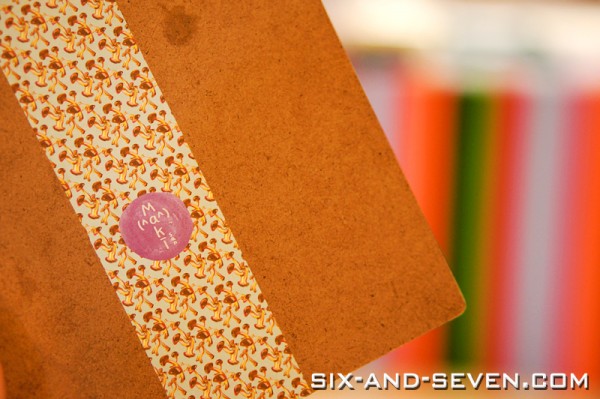 Maki-San
#B1-17/18, The Cathay
2 Handy Road, Singapore 229233
Tel: +65 67378772 | Website
Operating hours:
11.30am – 9.30pm Daily