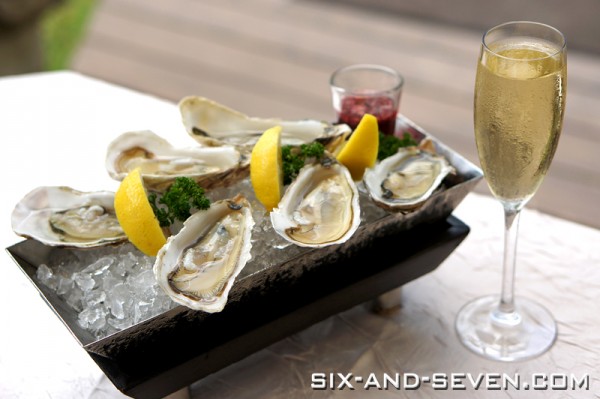 There are few joys better than being able to while away those precious weekend afternoons with fresh seafood, and tipple in hand, as you delve into deeper conversation topics. Or better yet, carry on the confabulations by the poolside as you luxuriously soak up the sun's rays on a full belly.
Shangri-La's Rasa Sentosa Resort & Spa offers just that—without the need to book yourself on a cruise or staycation—with their renewed Sunday Garden Party by the Sea buffet that includes complimentary access to the resort's illustrious natural water swimming pools (which employ a particle physics-based water management system to keep water at its most pristine and natural form, without incurring chlorine-related risks) and free parking.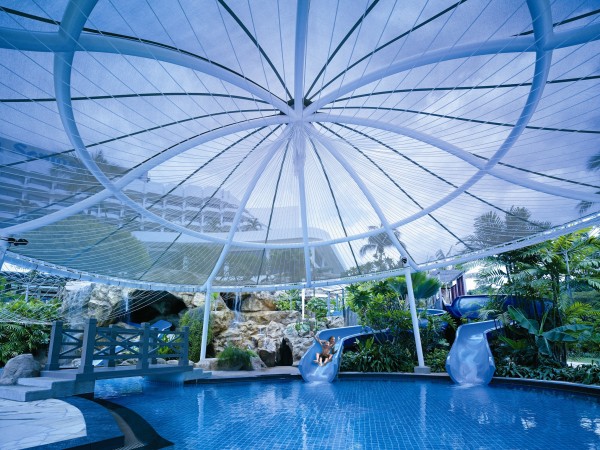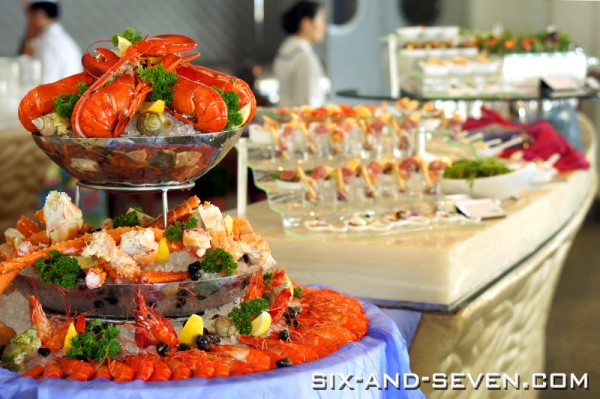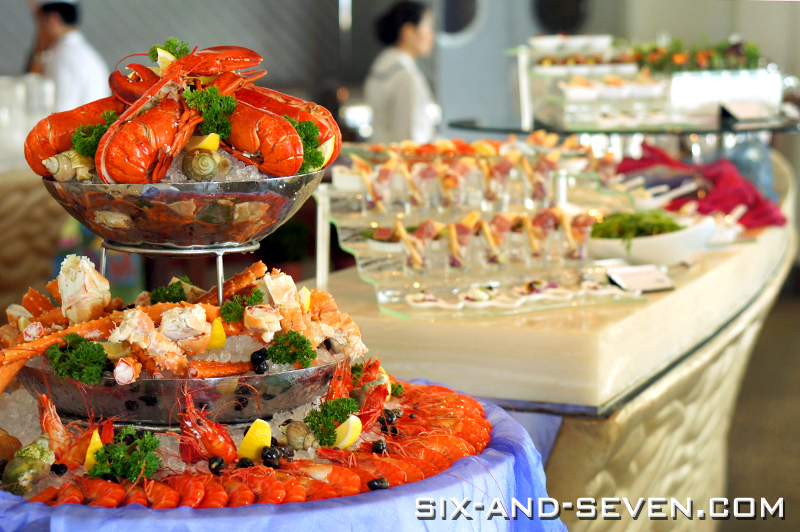 Squirreled away from the main hotel building, the gorgeously presented buffet spread at Barnacles was enough to put all my troubles away to the back of the mind. Besides the array of meticulously plated appetisers and soups—the robust Lobster bisque with bouncy chunks of lobster is worth elbowing others out of the way for—the slick, multi-tiered seafood tower is definitely not to be missed. Expect succulent Alaskan king crab legs, lobsters, sea snails, prawns and freshly shucked, deep-sea oysters—flown in from the French coast, no less.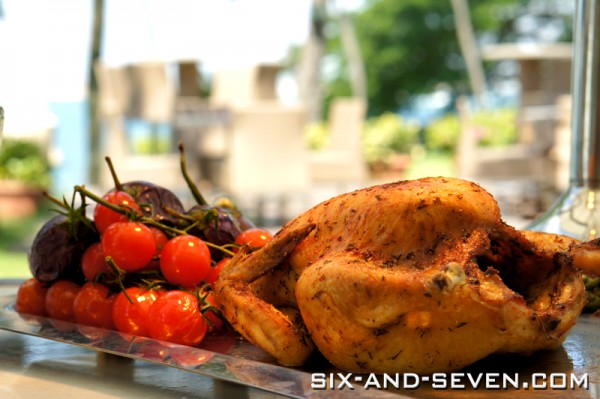 Their picturesque al fresco dining area, boasting waterfront views of the hotel's private area of the beach, makes it convenient to fill your plates with items from their grilled and roasted sections, as well as 'live' stations.
Diners with kids can also watch over their young ones as they are entertained by a host of planned activities, ranging from magic shows to balloon sculpting.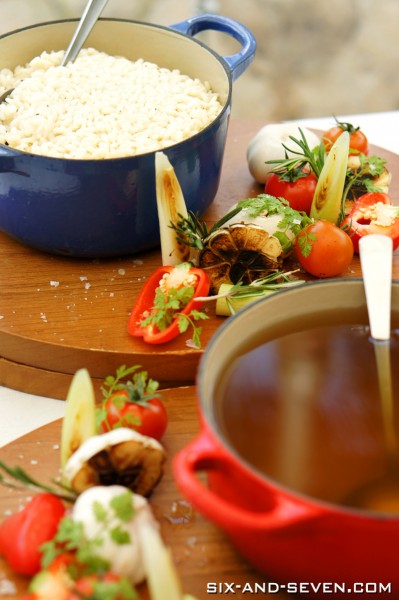 Place an order for Risotto—choose between mushroom or seafood—and as you wait for your a la minute dish, pile on the expertly executed meats. Highlights include the salmon, lamb chops and beautifully done roast beef, complemented by grain mustard.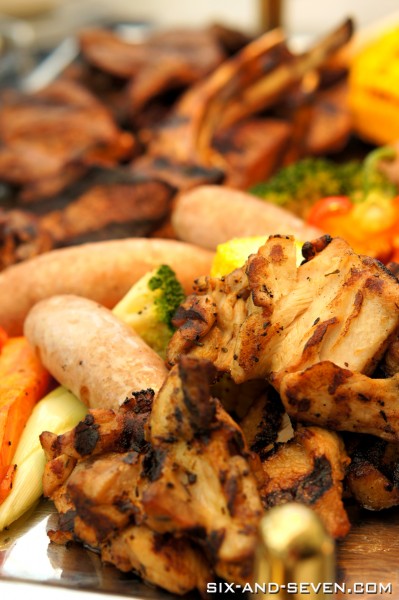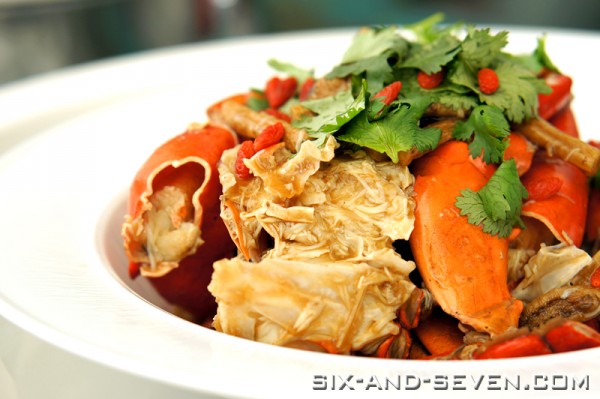 There is also a selection of more 'Asian' grub to feast on. The Wok fried crab with peppercorn and plump, bacon-wrapped Pan-seared Hokkaido scallops are always quickly snatched up, but attentively replenished.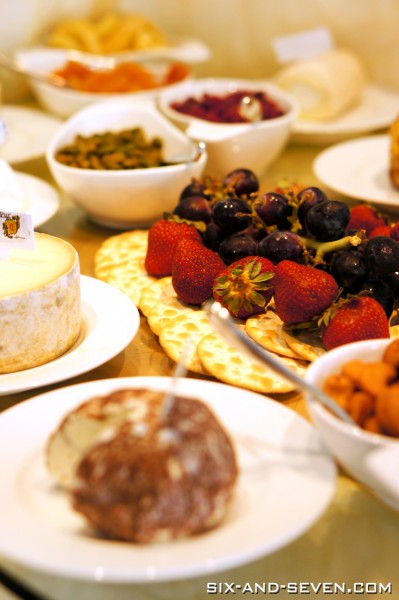 With 12 specially chosen gourmet cheeses imported from France—a much-appreciated variety instead of the usual 2, or 3, found at buffets—diners can have something besides the deftly executed desserts (macaroons, pies, cakes and more) to look forward to.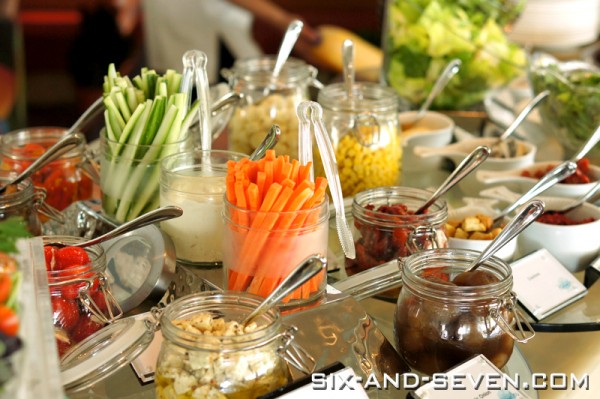 After lunch, diners can enjoy complimentary access to the resort's pool facilities, complete with towels so you don't have to lug a huge bag to lunch. Simply ask the restaurant staff for your wrist tag.
The Sunday Garden Party by the Sea (lunch is from 12pm – 3pm) is available at $138 per adult. One child (12 or under) can dine free when accompanied by a paying adult; $38 is chargeable for each additional child.
Note: This was an invited tasting.

Barnacles
Shangri-La's Rasa Sentosa Resort & Spa Singapore
Sentosa Island, 101 Siloso Road
Singapore 098970
Reservations:
Tel: +65 63711966 | Email