To say Singapore hasn't been bowled over by servings of piping hot ramen would be turning a blind eye to the Hello Kitty craze-esque queues that form outside some of the wildly successful ramen establishments—some most hardcore patrons start even way before they're open.
Keisuke Takeda—a most polite man, sporting a goatee and moustache combination along with a debonair ponytail, who transforms into a meticulous chef behind the counter—has always been one to push himself to satiate the subconscious Asian urge for soup and carbs, and recently rolled out his third outlet, Ramen Keisuke Tori King, where he launched his first-ever chicken broth ramen recipe.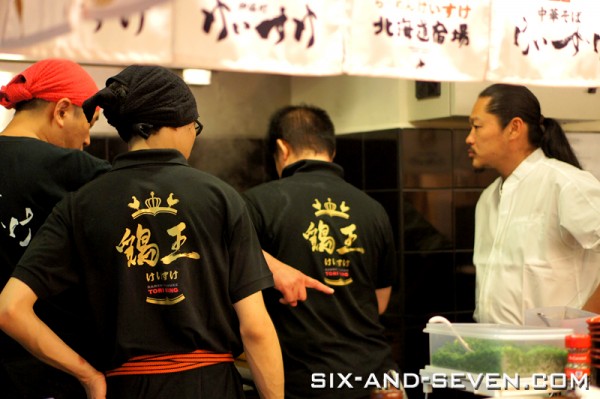 While chicken broth ramen is not new locally, Chef Keisuke explains that he was inspired by the apparent Singaporean love for chicken—citing our unofficial national dish of chicken rice—and also wanted to provide an option for those with particular dietary restrictions. With such thought put into it, we just couldn't say no to his ramen.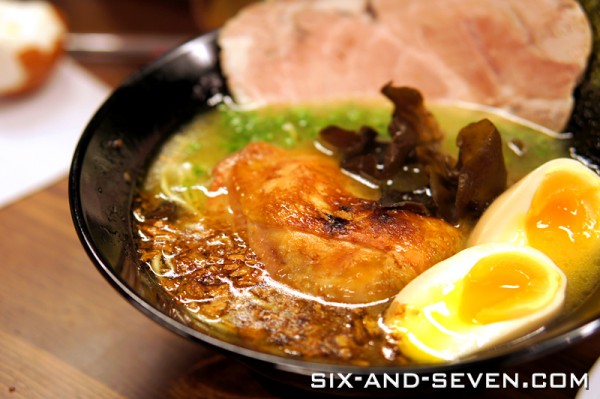 The menu is kept simple, with only 3 variations of the broth available and their respective add-ons.
Made from boiling the bones and feet of chickens and Hidaka kombu, stewing and reducing them over 8-hours—an arduous process that starts in the wee hours of morning—the 'original' Tori King Ramen (ranging from $11.90 for a chicken thigh to $15.90 for all the toppings) was pleasantly unctuous and surprisingly full-bodied.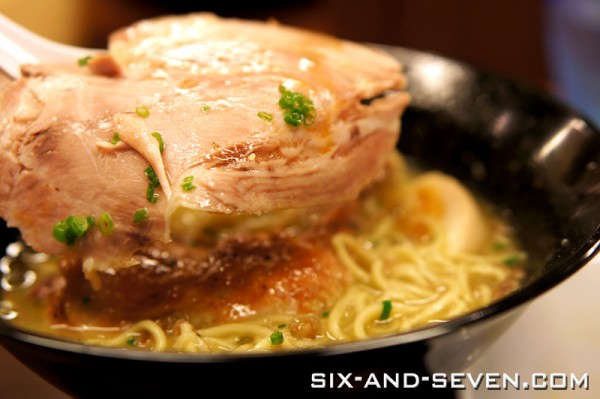 Keeping up to his title of Tokyo's Ramen King 2011, the onsen eggs were a picture of oozy perfection alongside his specially created noodles, and the grilled chicken thigh impressively fall-off-the-bone tender that even the clumsiest chopstick users will have no difficulty.
It would have been perfect if the delicious pork char siew had better marbling, for that melt-in-the-mouth effect, but does not detract from the success of the dish.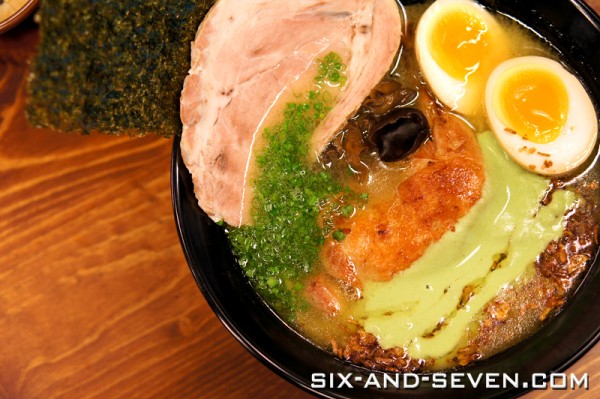 The other two options are the Black Spicy Tori King Ramen, featuring a generous dash of Szechuan peppercorn—which while heartily robust, was a touch too piquant for my taste—and the Green Spicy Tori King Ramen (both ranging from $12.90-$16.90), a creamy wasabi sauce for that distinctive aroma and extra burst of flavour.
Health-conscious diners should note that the 'normal oiliness' is actually oilier than what I'd perceived as 'normal', though I would suggest opting for a 'stronger' soup base if you're going for lesser, or no oil at all.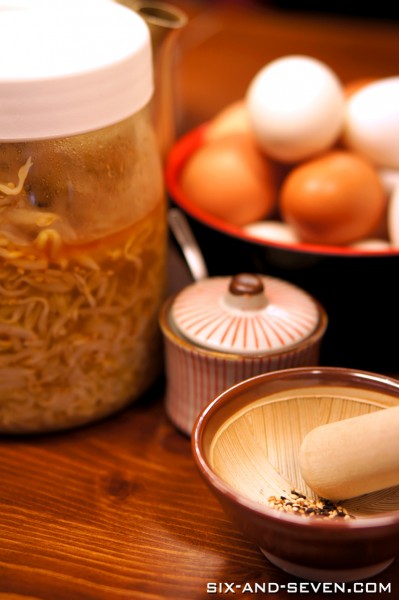 Just as with his other outlets, patrons can freely help themselves to hard-boiled eggs—both normal and low cholesterol—and servings of the addictively refreshing, cool spiced bean sprout appetizer.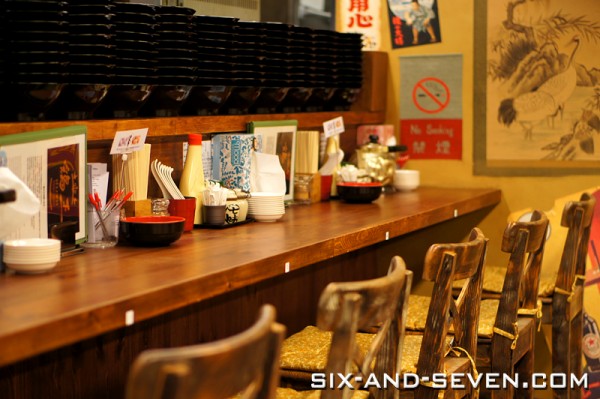 With a clear focus on presenting both quality ramen and broth—deftly ensured by the three Japanese chefs permanently stationed at this outlet—it's no wonder people are willing to navigate the maze of the not quite yet fully opened shopping mall for a taste. Run, don't walk—I hear they still sell out of noodles pretty quickly.

Note: This was an invited tasting.
Ramen Keisuke Tori King
#03-15, 100AM
Amara Hotel Shopping Arcarde
100 Tras Street, Singapore 079027
Tel: +65 66046861 | Website
Operating hours:
Daily 11.30am-10pm (Closed: 3pm-5pm)