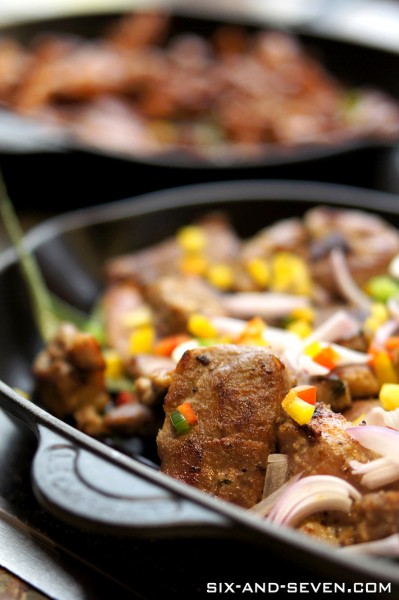 In an age where change is beyond plain constant, and is almost welcomed with bated breath, Pan Pacific Singapore rolls out an excitingly new, theatrical and interactive all-day dining concept, Edge—along with a revitalized accommodation experience as part of their $80-million transformation—to prove that newer is indeed better.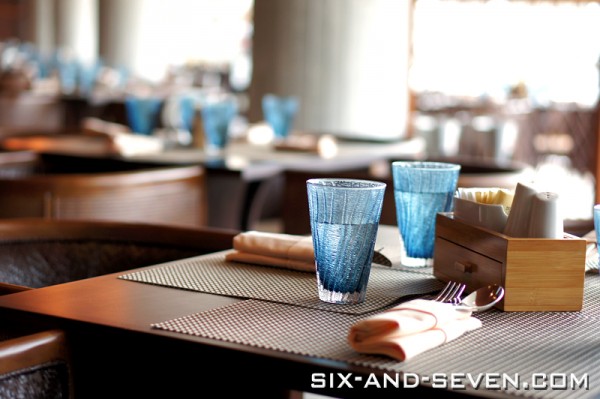 Featuring materials and elements—like bamboo, rattan and even an intriguing use of black volcanic rock—from around the Pacific and lots of natural light, the spacious 350-seater restaurant exuberates a sense of urban resort chic that makes perfect for convivial dining.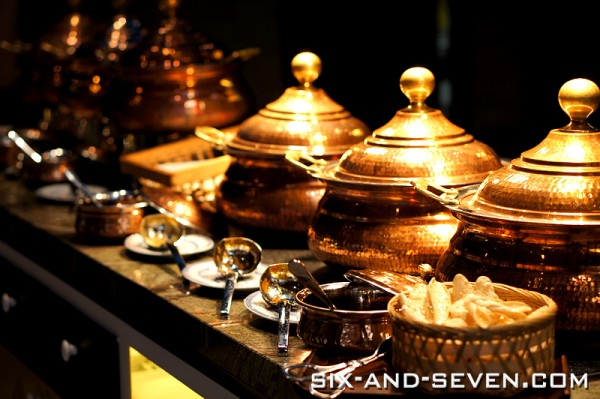 Instead of the familiar buffet format, Edge presents seven different open concept kitchens serving up a diverse array of Asian and Pacific cuisines—including Chinese, Malay, Indian, Singaporean Thai, Japanese, Australian, American and Italian—where diners can have closer interactions with the various stationed chefs.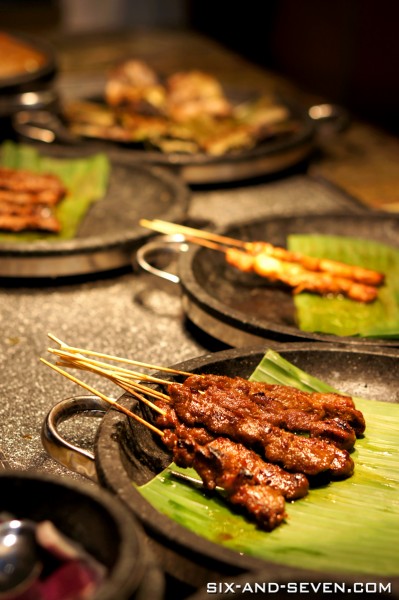 Helmed by Executive Chef Vincent Aw, dishes are prepared in small quantities and replaced ever so often—to the extent that chaffing almost seems to be a taboo—and with plenty of meats that can be cooked to your preferred doneness, it really reflects the "modern, upscale [a la minute] 'hawker' environment" they were gunning for, as explained by General Manager Mr. Scott Swank.
It is most definitely a challenging task to conquer all seven kitchens, especially for those with a petit appetite, so we put our writer through the task to bring you the highlights: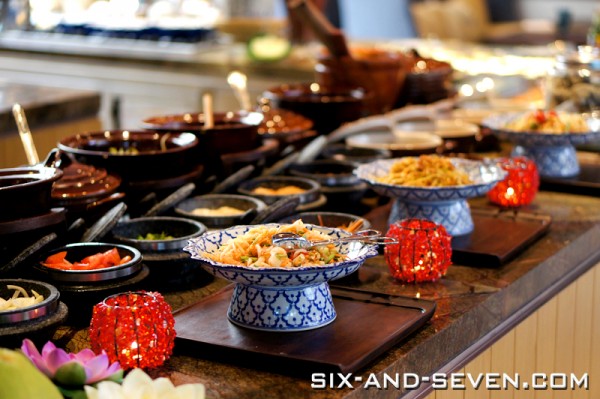 The Thai section, cleverly positioned about the chilled seafood—expect to find oysters, scallops, and even crab during dinner service—is definitely where I recommend starting. The affable stationed chef, originally from Bangkok, eagerly introduces her dishes—including a "don't worry, it's not too spicy", when she saw my initial hesitation—and immediately offers to whip up a spicier Seafood Tom Yam soup for a fellow diner who likes it hot.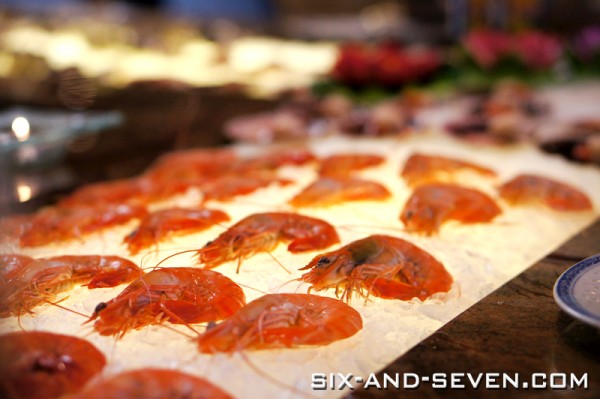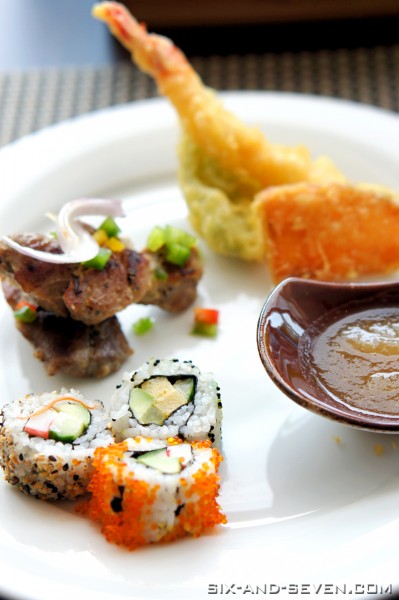 If it's one advantage of Edge's 'anti-buffet' concept, it's perfectly executed, piping hot Tempura. The both times I self-effacingly walked past the Japanese section, I was rewarded with tempura that was crisp on the outside, moist inside. Even the tempera-battered vegetables, usually found to be a tad firm, were pleasantly soft.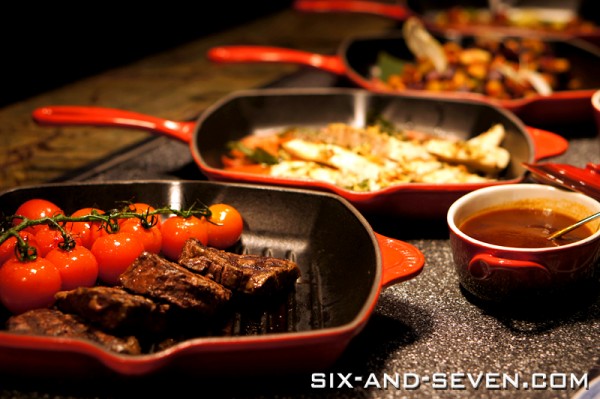 With an array of meats, greens and an a la minute pasta station, the Western section is, without a doubt, the most popular. I thoroughly enjoyed the selection of meats, deftly done to a gratifying medium-rare, though what was most refreshing was how diners can really have their dish done to their preference—the chef didn't even bat an eyelid before proceeding with a diner's request for "lamb, well-done, with lots of pepper".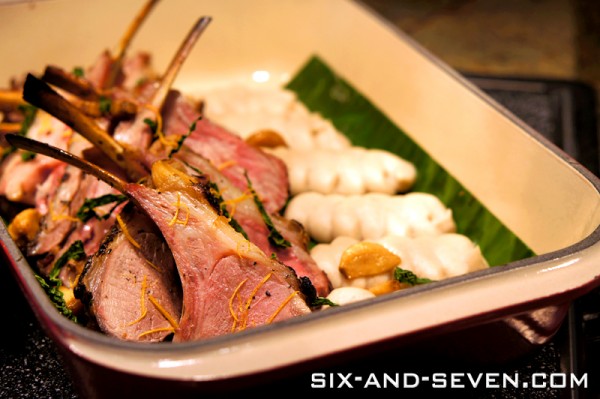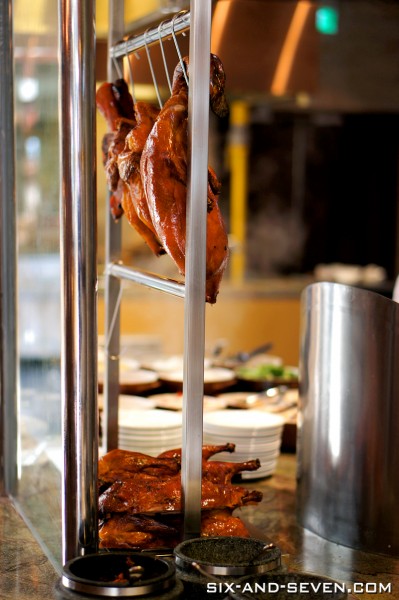 In comparison, the Singaporean section was less memorable. The roast meats were decent—perhaps the use of a fatter cut for their Char siew (barbecued pork) would have been better—though the full-bodied Laksa is worthy of mention. It was rich without being too heavy on the palate.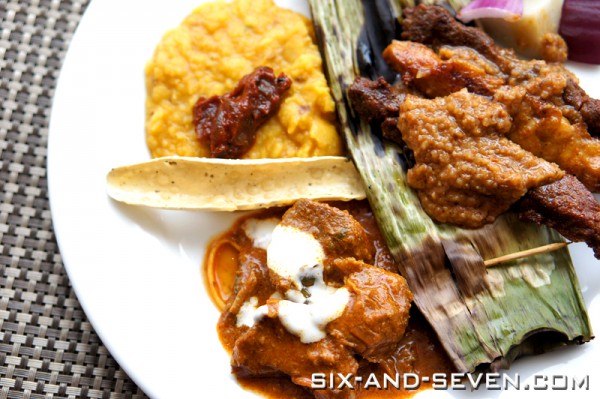 As per Chef Aw's advice, we saved room for the treasure trove of delights from the Malay and Indian sections, and we're thankful we did. Must-tries include the rich, luscious Mutton rendang, addictively piquant and smokey Otah and tender, just-off-the-grill Satay offerings.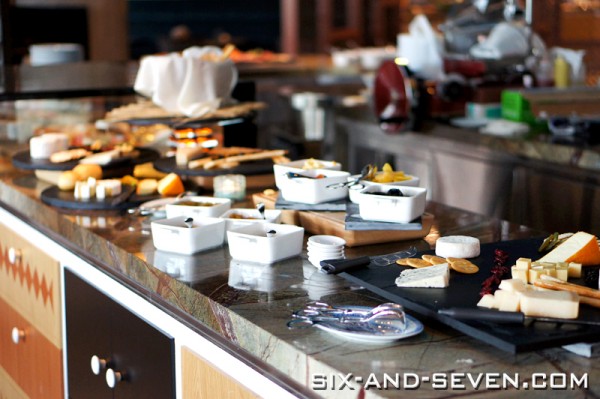 Cheese aficionados will relish in the broad variety of cheeses and other pairing savouries, but I must admit my sweet tooth got the better of me, and I simple zeroed in onto their alluring parade of tempting desserts.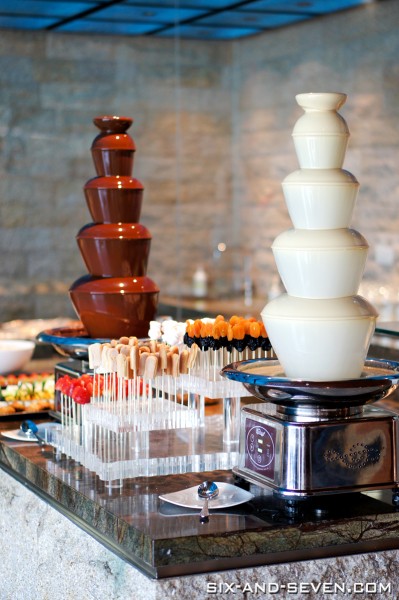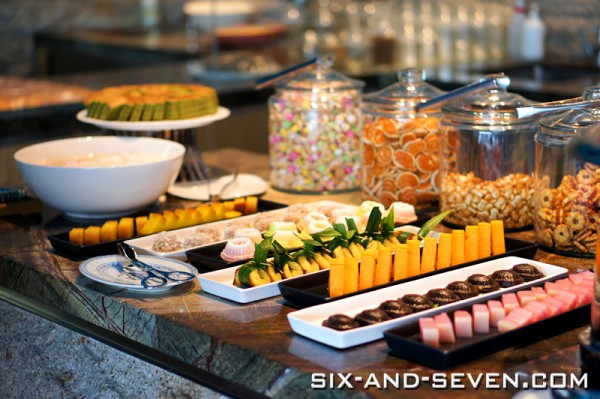 Traditionalist will enjoy the spread of 'kuehs' and nostalgic nibbles—do give the chilled Chendol jelly a try—while their range of cakes, ice creams and other desserts are sure to deliver that sugar rush. There's unquestionably something for everyone, that is, if you aren't already stuffed by then.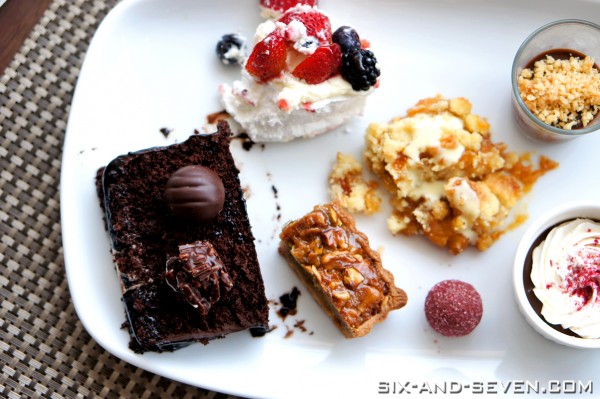 Edge
Pan Pacific Singapore, Level 3
7 Raffles Boulevard, Marina Square, Singapore 039595
Tel: +65 68268240 | Website
Operating hours/rates:
Breakfast (6am-11am Daily): Adult $48, Child $24
Lunch (12noon-2.30pm Daily): Adult $48, Child $24
Dinner (6.30pm-10.30pm): Sun-Thurs Adult $58, Child $29; Fri & Sat Adult $68, Child $34