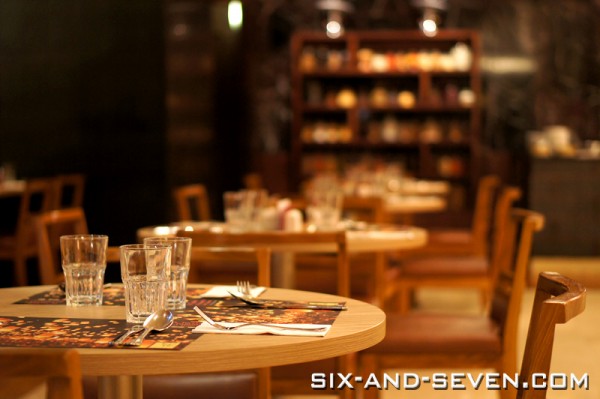 If it were one thing I like about Taiwan besides the weather and wonderful hospitality, it would be the food. Lucky for my wallet and I, Feast@East Buffet Restaurant has launched a The Best of Taiwan Legacy promotion, running through October 28, featuring a special guest chef to showcase an array of Taiwanese delights.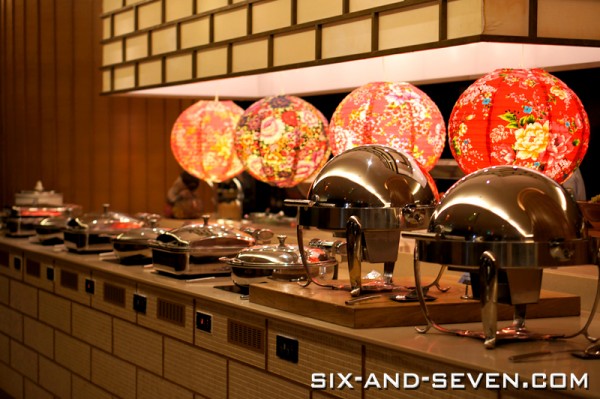 I'd managed to get a parking spot at Grand Mecure Roxy Singapore hotel itself this time—do try to arrive before 6.30pm, as that's when the crowd starts coming in—and the sight of staff, dressed up in Taiwanese aboriginal costumes, welcoming us into the restaurant certainly did lift my spirits, and I wasted no time in getting started with the buffet.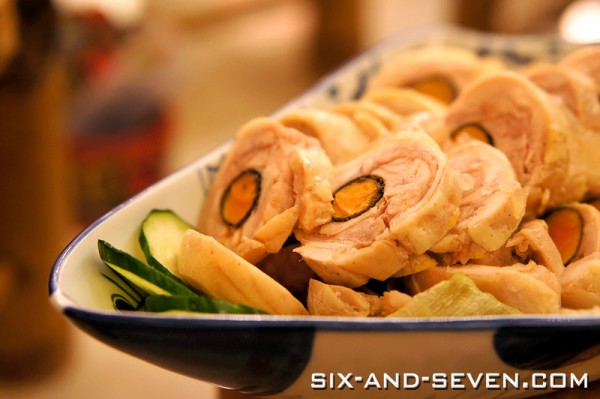 I felt the Salted egg chicken roll was a very unlikely yet pleasant combination. The salted egg centre lends the dish much more flavour, and I even surprised myself by going back for seconds. Do go for the smaller pieces, or ones that have more chicken skin on it, as they are more tender than the bigger chunks.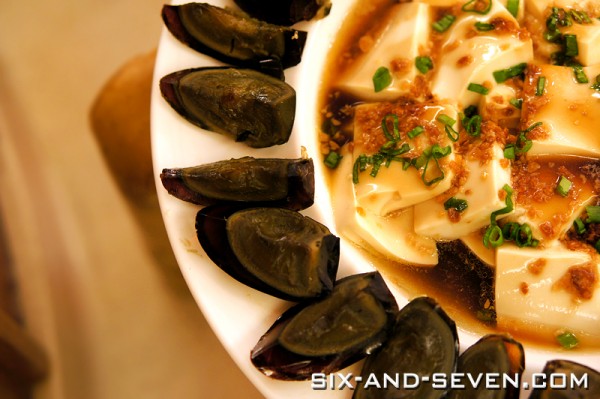 Other popular side dishes include the Bamboo shoot salad, Taiwan steamed crab with glutinous rice and Century egg tofu salad—which was the most popular of the lot, and I fend off approaching 'buffet fiends' just to get a small serving.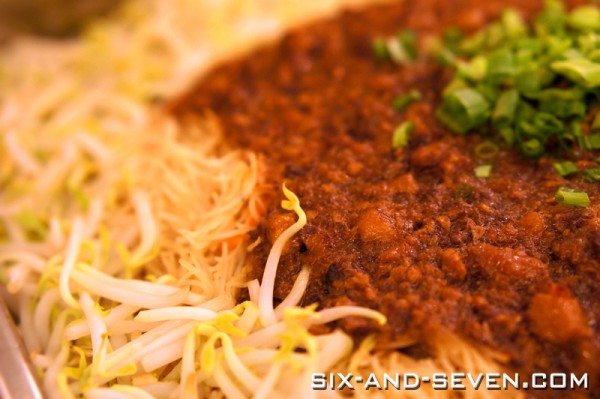 A different take on the highly popular Taiwanese comfort food, the Braised minced pork with bee hoon stayed true to the appetising, savoury minced pork braised in soy sauce, and the fried rice vermicelli does well to take in the flavours. Those who prefer it on rice will be glad to know that guest chef, Chef Chiu Lim, alternates the dishes.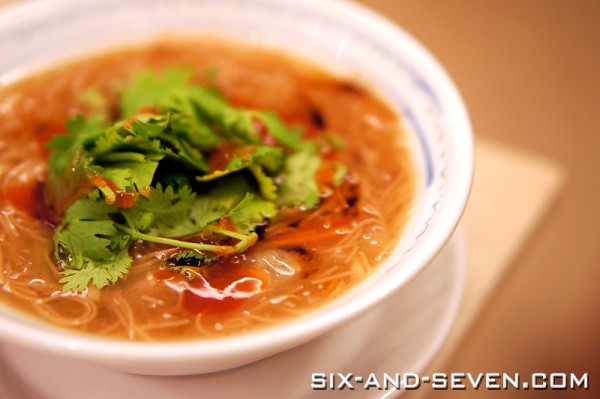 Accompanying the Laksa at the 'live' noodle station is the familiar Oyster mee sua. The gravy was nicely thick and flavourful, which made slurping up the fine noodles easy. The oysters can be a tad small, and I'd ask the friendly chef at the station for more oysters, though I already knew I'd be back for more.
Diners will be thrilled to know that the famed Taiwanese-style oyster omelette and Fried chicken cutlet are also served at the fried station, though dishes are alternated. Make a call (+65 63405665) before you head down, if you must.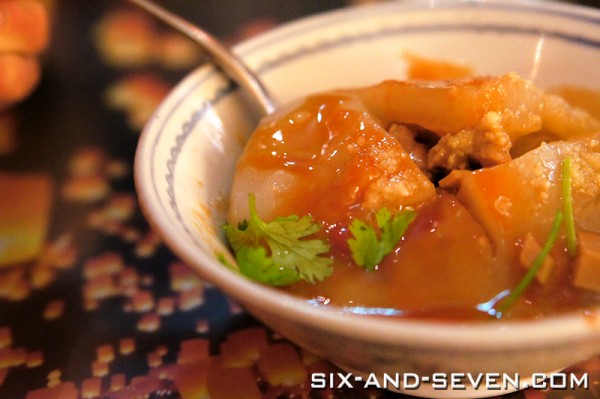 The skin was of the Taiwanese meat ball was visibly thick, and I was ready to strike it off, but the topping condiments—chilli sauce, sweet sauce, coriander, vinegar and minced garlic—really gave it that oomph that made me wipe it up after my first bite—my dining partner had already gone back for her second serving. While garlic will destroy any after-meal date plans, it really brought out the flavours and highlighted the springy meat bits.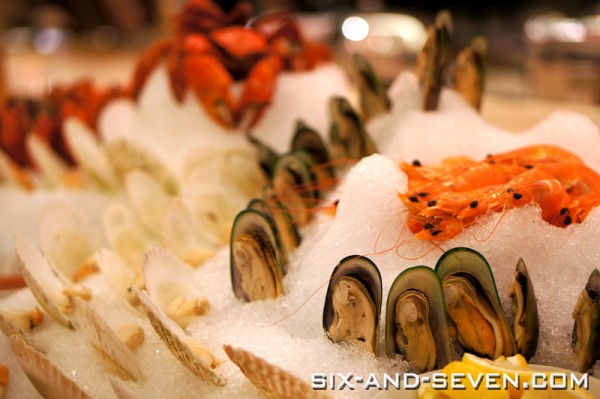 Regulars of Feast@East will be comforted that their mainstays—i.e. chilled seafood, sashimi and fresh oysters, as well as Hainanese chicken—is still available from the 'live' station, along with the well executed traditional Taiwanese Braised duck.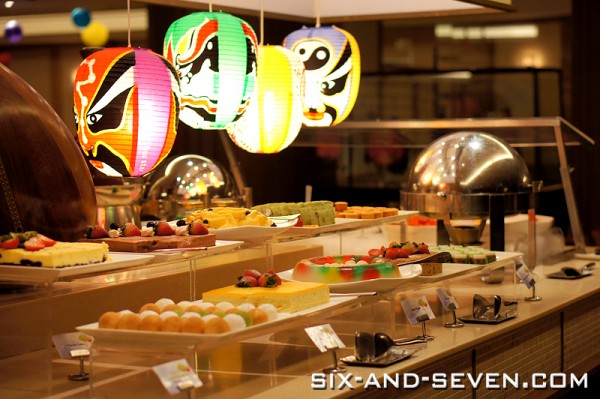 Their classic Chocolate fudge—a warm, slow-baked chocolate dessert with moist, gooey insides, and a slightly crusty surface, that teams oh-so well with vanilla ice cream—and Durian pengat may take all your attention away from their other desserts, but I feel the warm Chin chow dessert with taro and sweet potato balls deserve a try.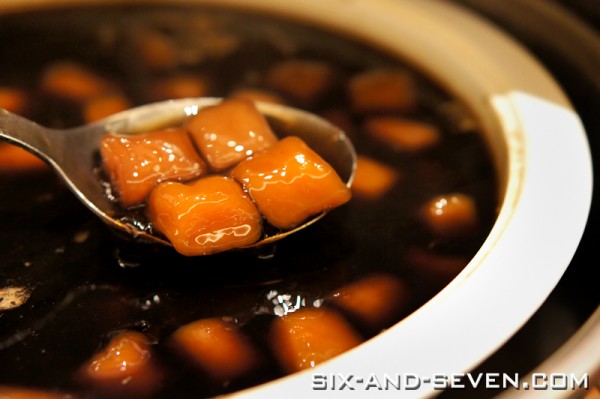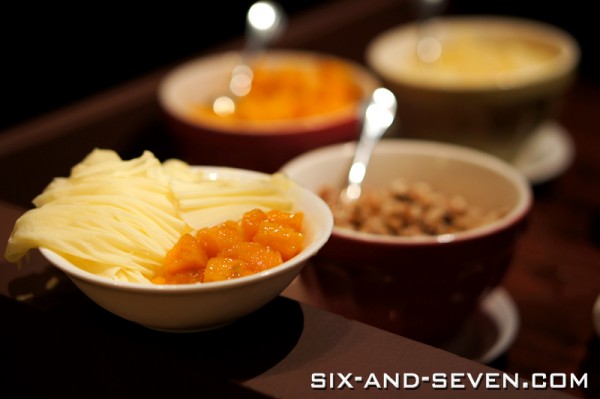 A highlight of the evening would definitely be the Snow ice dessert. Using a specially rented machine—which many have suggested keeping as a permanent fixture at the restaurant—the snow ice produced was fine and light, and not overly sweet. The publicist also says the snow ice used is low-fat, low calories, starch free and made of 100% natural ingredient, so this should put the health-conscious diners at ease.
The Best of Taiwan Legacy promotion runs through 28 October 2012, and is available for:
Lunch (Mon-Sun): Adult $43, Child $22, Senior citizen $35
Dinner (Mon-Thurs): Adult $46, Child $23, Senior citizen $36
Dinner (Fri-Sun & PH/Eve): Adult $48, Child $24, Senior citizen $38
Feast@East is not halal-certified, but Muslim diners may request for the à la carte menu from Grand Mercure Roxy's Halal kitchen when they dine in the hotel.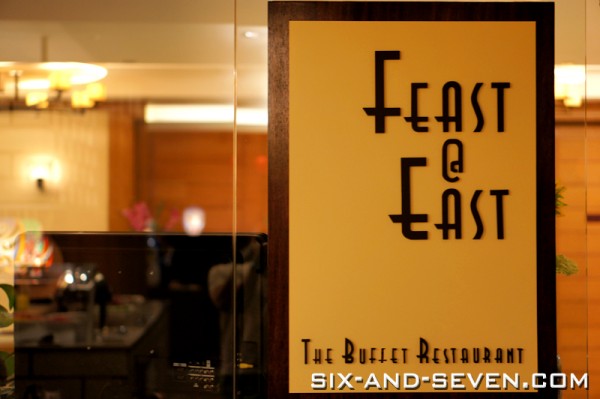 Feast@East Buffet Restaurant
Level 3, Grand Mercure Roxy Singapore
50 East Coast Road, Roxy Square
(Opposite Parkway parade Shopping Centre)
Singapore 428769
Tel: +65 63405665 | Website