With soothing tunes tinkling in the background, I walked into the revamped Marriott Cafe not knowing what to expect. It was like a reunion between friends you've somehow gotten too busy to catch up with for a while now, and I was unsure of how to really react to the changes.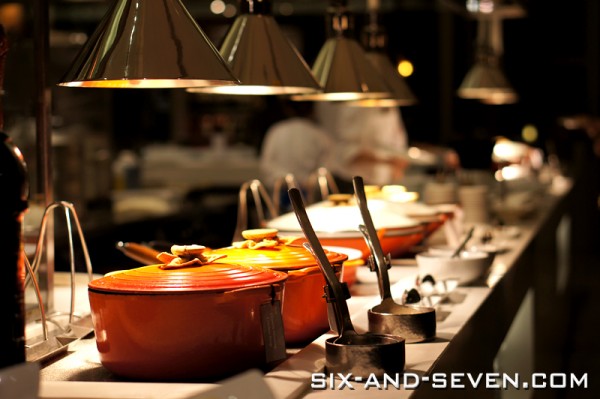 "You look good," I'd wanted to say. Gone is the clutter, and now the restaurant boasts a fresher, more contemporary look that would fit in with the newer malls around town. Led by newly appointed Executive Chef Kevin Thomson, the upgraded establishment shifts its focus towards quality ingredients with one of Singapore's largest open kitchen concept.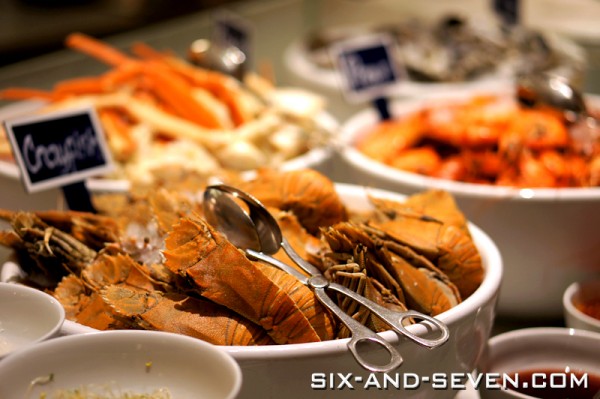 The chilled seafood section is pretty hard to miss—with it facing the main entrance—but one thing that makes it stand out is that the chefs on standby can whip up a 'hot' dish to your preference from the available selection.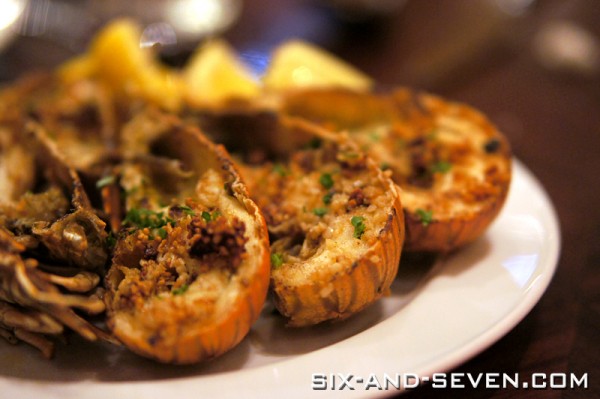 Our special order of Garlic crayfish was executed well—it was not overcooked, and the bits of garlic lent an appetising aroma. The chef also thoughtfully provided us with lemon wedges—a remedy for that hateful garlic breath.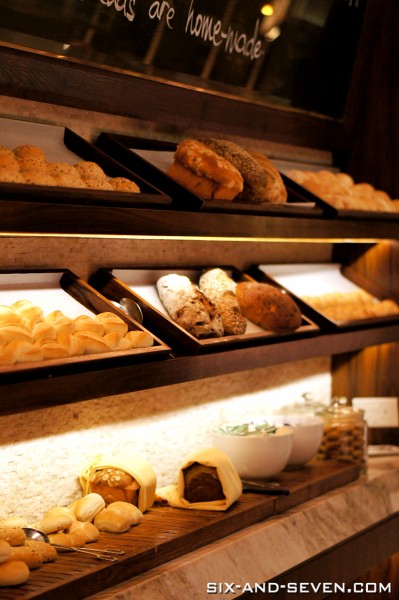 I do not patronise the bread section of buffets much, but I was pretty impressed with how they've cleverly used shelves to maximise the available space and showcase their assortment, also available at the adjoining Java+—their premium retail deli.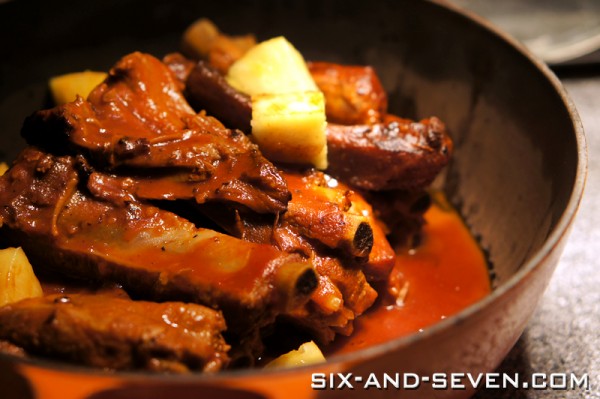 Their spread is almost divided into Asian and Western cuisines on the different sides of the open kitchen block. The Pork spare ribs were fork-tender, and the Jack Daniels barbecue sauce adds a sweet and robust flavour to the meat. Do grab some of the soft pineapple chunks for that extra zing.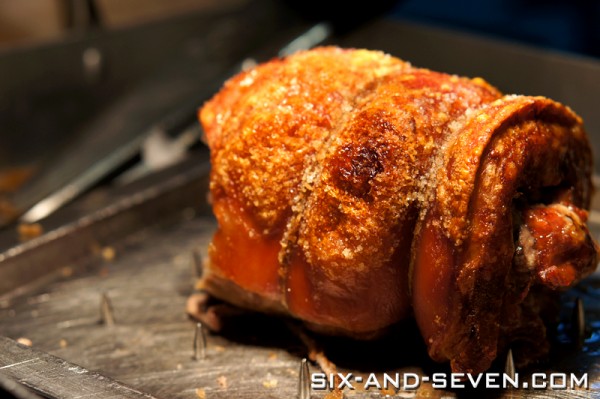 The Crispy pork saddle with pancetta prune & mixed herbs was the highlight of their Beech Oven section. With an almost crunchy skin, the succulent meat was full of flavour, and paired fantastically with the recommended black pepper sauce. There is also an array of sides and other sauces to go along your choice of roasted meats.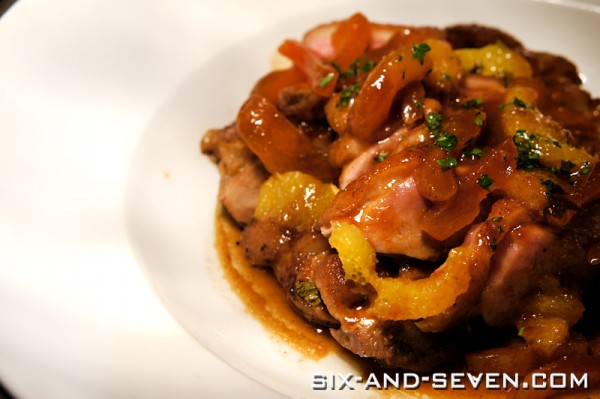 There were hits and misses on both the Asian and Western buffet sections, and excluding the Beech Oven section, I would have to say that the Western spread fared better in my books.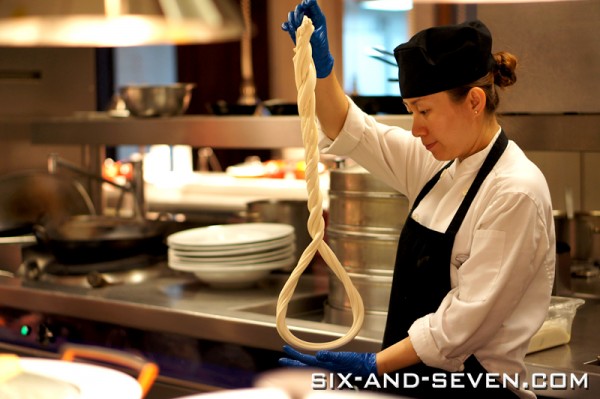 That being said, the Yunnan pulled noodle 'live' station won the pasta 'live' station hands down—it's pretty hard to beat with a Chinese chef pulling and preparing your noodles a la minute. I opted for the fragrant pork soup base—other choices include a Szechuan or mushroom soup—that had this very clean, homely taste, and went well the springy noodles.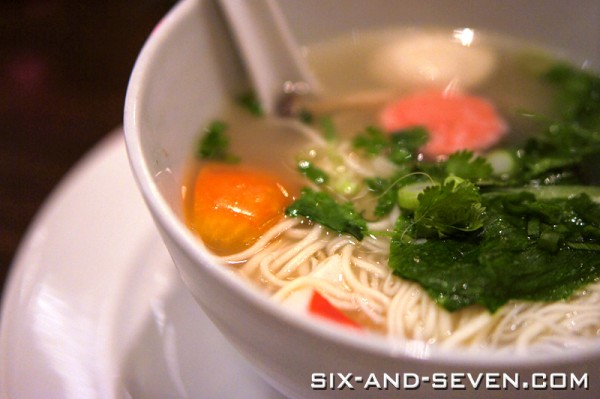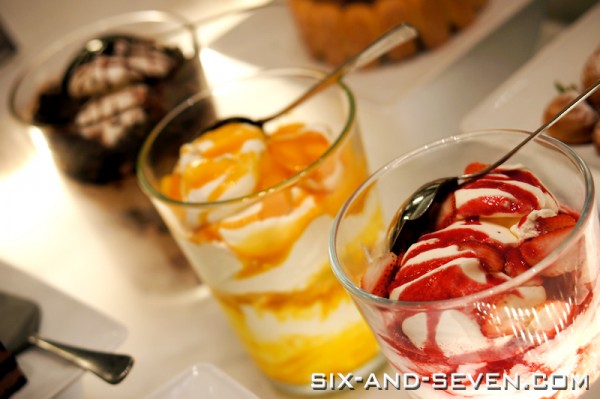 From cakes to ice cream and cupcakes, you should definitely leave room for desserts here. A traditional English dessert, the Eton mess is presented with an additional peach and chocolate variation. Of the lot, I fancied the chocolate version most, as the rich chocolate cream accentuated the lightness of the meringue best, giving it a good contrast.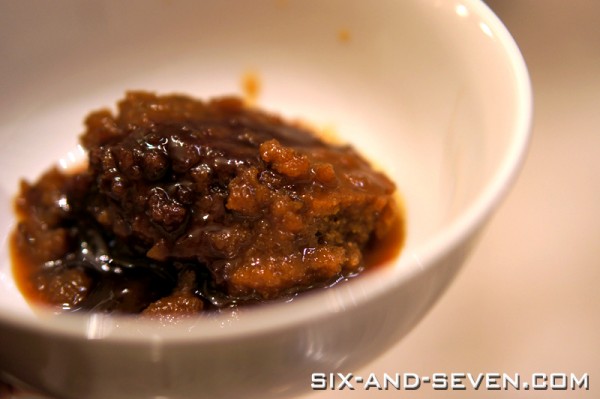 The Date pudding surprised me, as I'd expected the distinctive taste of dates. What I experienced though was a rich pudding that seemed to be overflowing with toffee sauce. Top it off with some dark chocolate syrup for a decadent finish.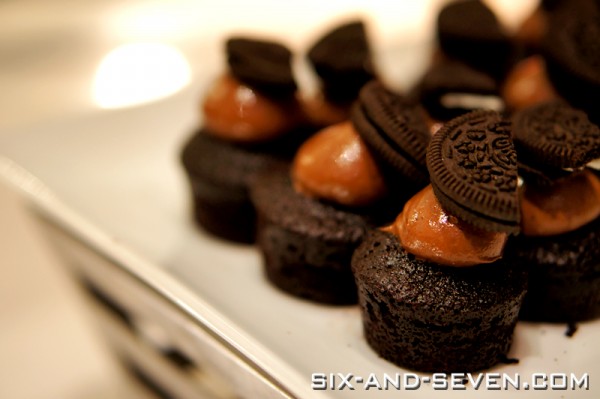 Other highlights include the Bread & butter pudding, Saint mare and the Oreo cupcakes—a moist mini cupcake topped off with a light chocolate mousse and half an Oreo for that added crunch.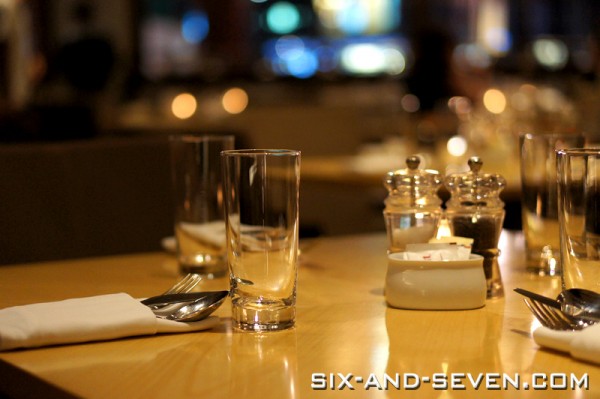 Do look out for supplementary items like Boston lobsters, king crab legs and whole baked fish, which are available during the dinner buffet on Thursday through Saturday, and lunch on Saturday and Sunday.
Marriott Cafe
Lobby, Singapore Marriott Hotel
320 Orchard Road, Singapore 238865
Tel: +65 68314606 | Website
Operating hours/Rates:
Breakfast 6.00am to 11.00am
Mondays to Sundays – Adult $38++, Child $13++
Lunch 12.00noon to 2.30pm
Mondays to Saturdays – Adult $50++, Child $25++
Sundays – Adult $55++, Child $30++
Champagne Lunch
Sundays – Adult $55++, Child $30++
High Tea 3.00pm to 5.30pm
Mondays to Fridays – Adult $35++, Child $20++
Saturdays and Sundays – Adult $38++, Child $26++
Dinner 6.30pm to 10.00pm
Sundays to Thursdays – Adult $65++, Child $30++
Fridays to Saturdays – Adult $75++, Child $32++