I love hidden gems. In a largely overpopulated country that seems ever determined to make our daily MRT commutes more crowded than it already is, the escapism that a hidden restaurant with good food is always a warm welcome. Fine Palate @ Waterloo Street is one of those restaurants I frequent when I am in need of some "me" time.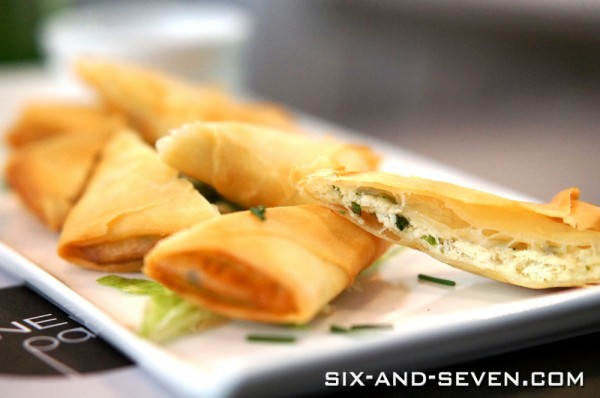 Managed under the fine culinary skills of Chef Heather Barrie, the Australian-born Chef has recently added a couple of new creations to their menu. For starters, there is the Crispy chicken triangles ($8). Bearing much resemblance to the triangle samosa that we are ever so familiar with, this dish, with its ever-flaky pastry, is stuffed with bits of chicken and lemon grass to give it a distinctly thai flavour.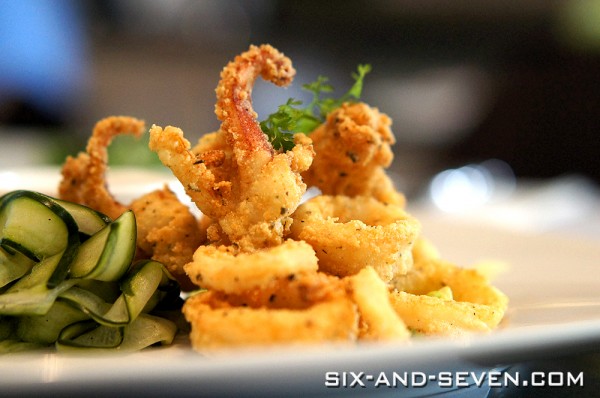 Also on the starters is the Calamari ($14). The best calamari I ever had was at Otto Locanda, and truth be told, nothing has come close so far. This dish fared average at best, with nothing particularly bad or fantastic about it.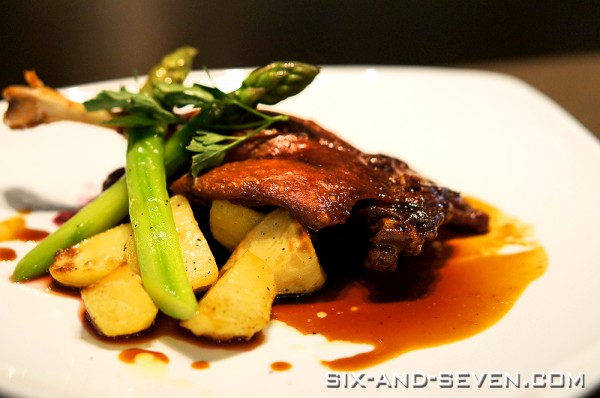 As for the mains, the Duck leg confit ($26) was equally as disappointing. While I do applaud Chef Heather for putting an Australian touch to this traditional French cuisine, the duck confit was more of a duck steak. The confit required some effort to get through, and coupled with the sweet marinate, I am certain the French would not be too pleased about this dish.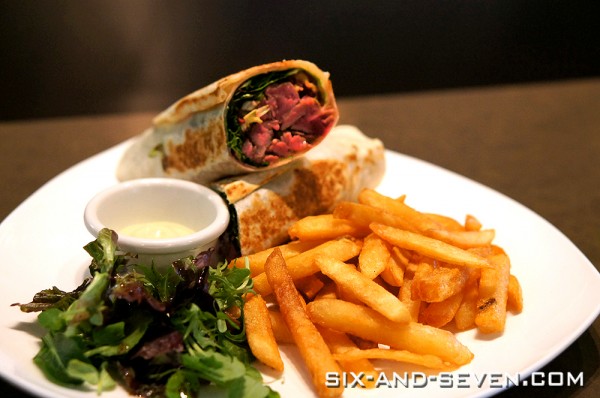 Opt instead for their classic mains, which include the Steak wrap ($24). This wrap, which was love at first bite, gives salad bars around Singapore a run for their money. The wrap has been nicely seared to a light crisp, and together with the combination of a perfectly executed medium-rare steak and hummus dressing, was a match made in heaven.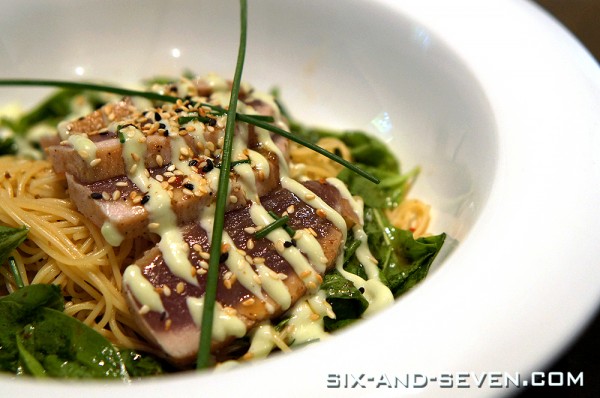 The Cold tuna capellini ($20) is another evergreen favourite of mine. Chef Heather's addition of the sesame shoyu dressing, coupled with the seared tuna, gave this largely Italian dish an interesting Japanese perspective.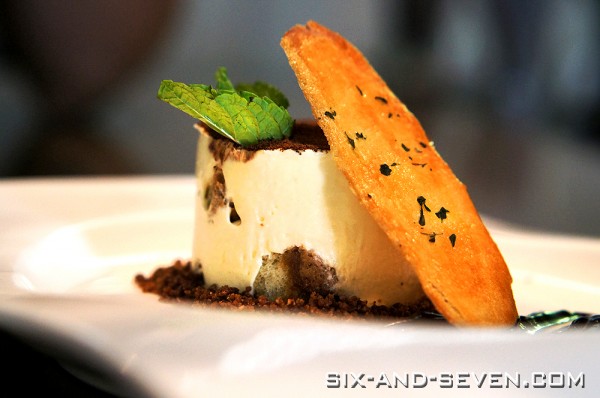 Desserts wise, the Tiramisu ($10) would please the closeted alcoholics in all of us. Drenched heavily in alcohol, this tiramisu gives you a nice lunch fix without the embarrassment of looking like an alcoholic in front of your colleagues. The mascarpone has been whipped to a light texture, which gives a nice reprieve from the piercing rum.
While Chef Heather has added a couple of innovative dishes to the menu, the classics are a better measure of her culinary skills. Nevertheless, Fine Palate offers lunch patrons a quiet oasis from the bustling city. My only regret is that the restaurant is not open for dinners.
Note: This was an invited tasting.
Fine Palate
51 Waterloo St
#01-04/05
Singapore 187969
Tel: +65 63365120 | Website
Opening Hours:
Tue – Fri: 11am – 4pm
Sat – Sun: 10am – 4pm